Gamers Hideout Apologizes For PS5 Pre-Order Debacle [Update: Revised Bundle Revealed]
Update: Added revised Gamers Hideout PS5 bundle, now with "optional purchases".
Gamers Hideout is one of 27 authorized retailers to officially open PS5 pre-orders in Malaysia. However, they stoked the ire and anger of many gamers when it turned out that their pre-order requirements were more than just a first-come-first-serve basis.
When Gamers Hideout initially opened pre-orders for the PS5 at 12pm on 12 November 2020, gamers were shocked to discover that in order to actually pre-order a PS5, they were forced to make a PWP (Purchase-With-Purchase) order.
A PWP order means that they had to purchase something additional in order to procure their PS5 pre-order. In this case, customers were required to buy one PS5 title at full price, one of three PS4 Mystery Game Packs, and two PS5 accessories.
All in all, this added up to an exorbitant almost one thousand RM more than the PS5's initial price of RM2299 (for the standard edition). You can see why this angered many gamers, as it essentially forces them to fork out more money involuntarily just to secure a PS5 pre-order.
The pre-order pages with the PWP have since been taken down, but here are some screenshots courtesy of our friends from Lowyat.net.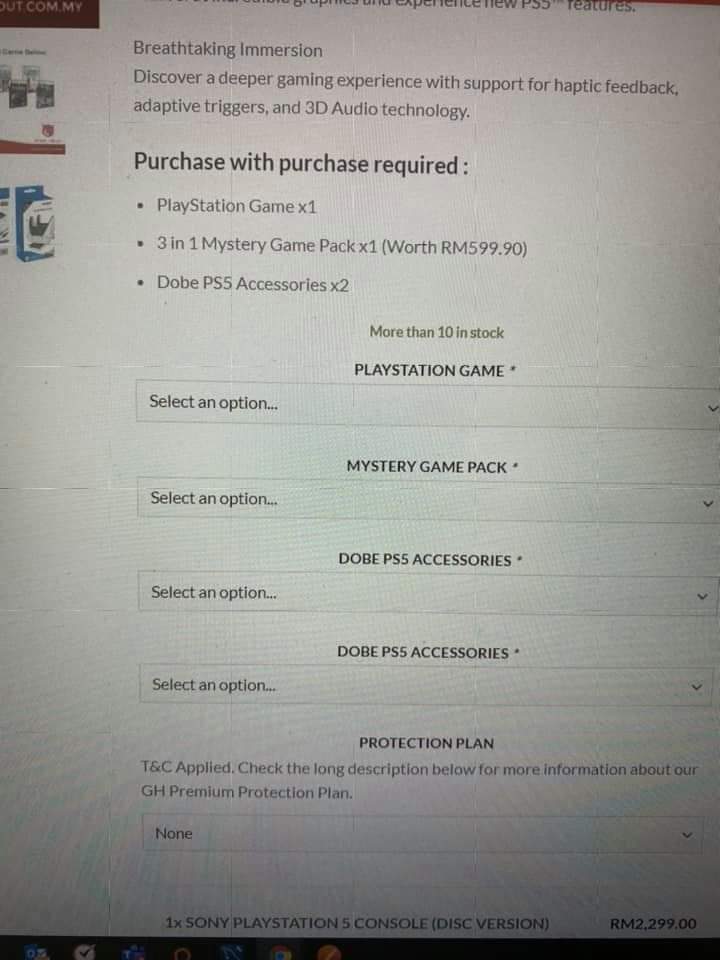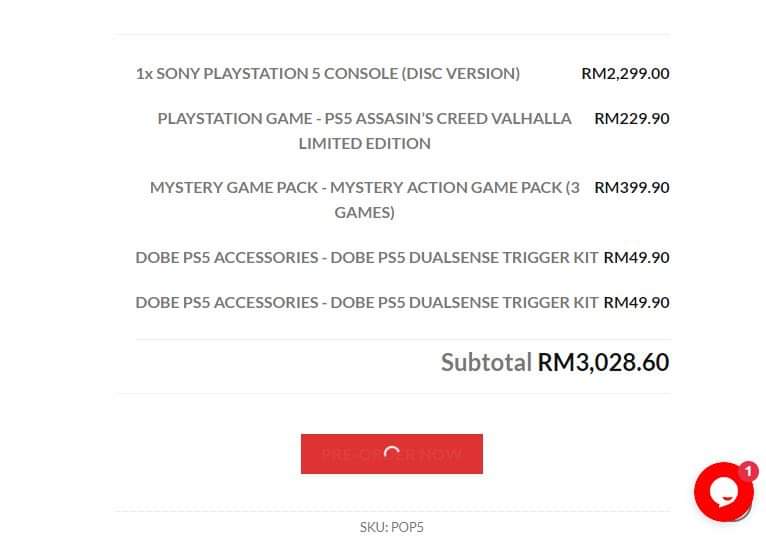 Earlier today, after many complaints from gamers and apparently a rebuke letter from Sony Malaysia, Gamers Hideout has issued a formal apology on social media.
Reparations
Gamers Hideout will be revising its PS5 bundle with "optional purchases" as a response to the backlash (via sources close to Kakuchopurei). Highlights include an Adventure Game Pack featuring Cyberpunk 2077 (PS4/PS5), Resident Evil 3 (PS4), and any 1 selected PS4 game for RM399, and an Action Game Pack featuring Assassin's Creed Valhalla (PS4/PS5), RE3 (PS4), and a PS4 game of your choice.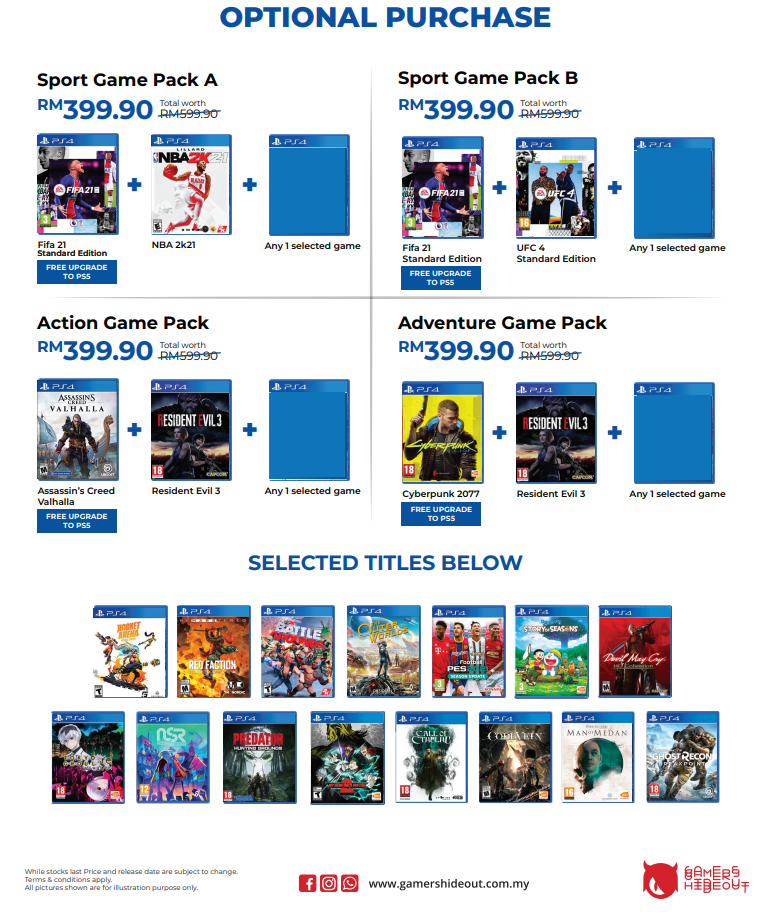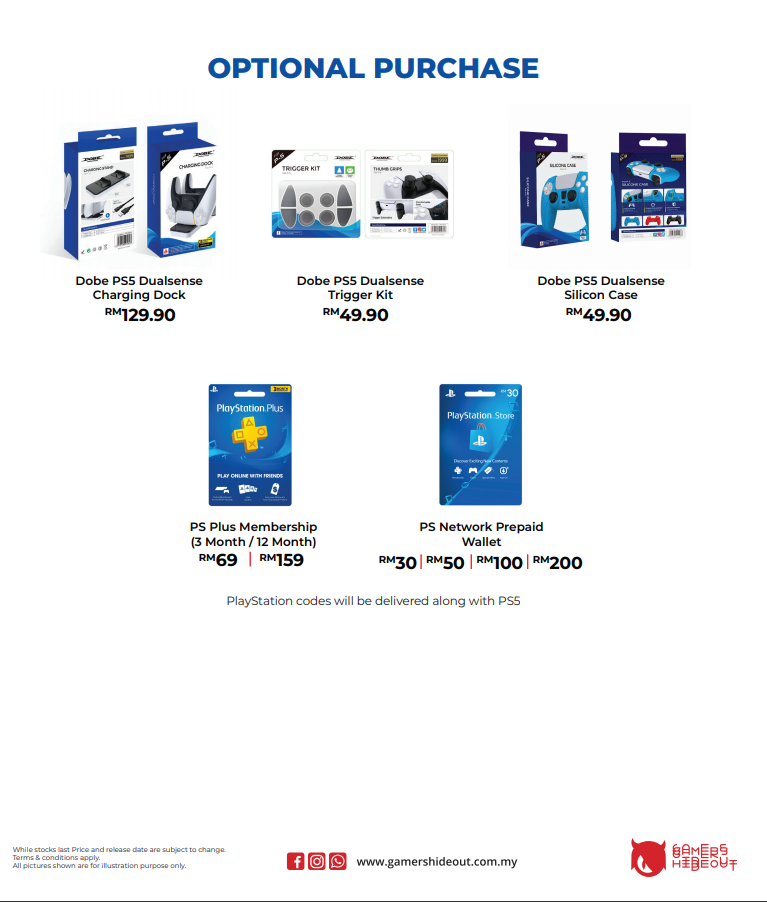 For a list of other authorized PS5 retailers in Malaysia, you can head on over here.
(Featured Image Credit: Wobb Jobs)