By Alleef Ashaari|November 5, 2020|
Marvel's Avengers is struggling a lot after its initial launch in September 2020. Players are leaving the game, and to entice them into continue playing, the developers have permanently reduced the prices of the takedowns and emotes in Marvel's Avengers.
According to a splash page now greeting players when they boot up the game (via PC Gamer), here are the current prices (in Credits) for takedowns and emotes in the game: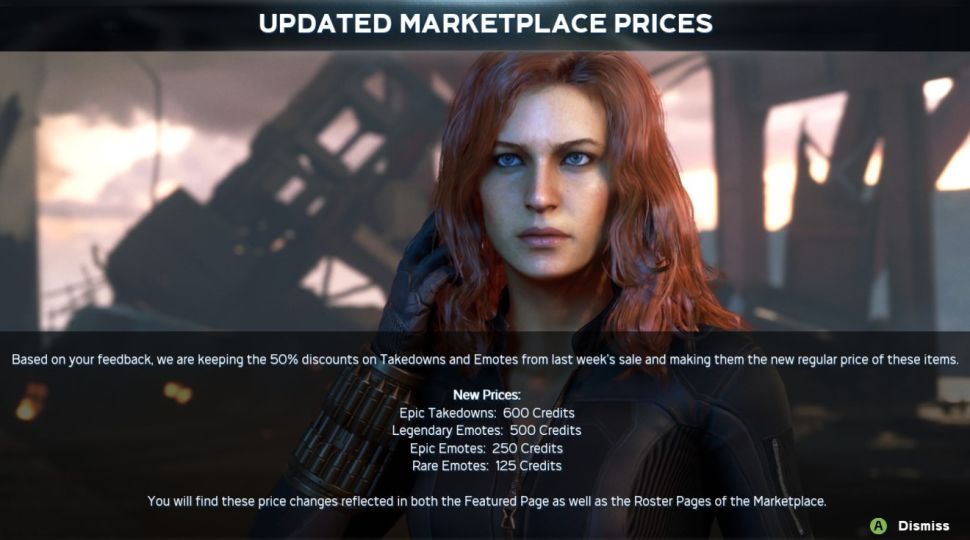 Is it enough to entice gamers? I don't think so, considering the major problems of the game have to do with its core gameplay loop, which still hasn't changed.
Malaysia-based CGI art and animation studio Lemon Sky Studios also contributed to the development of Marvel's Avengers. In the meantime, check out our review of the game here.
Related