With Black Friday coming up, the Steam Autumn Sale is now here. It will take place from 25 November 2020 to 1 December 2020. That's less than a week, so you'll have to be quick and grab the best deals before the sale ends.
Sure, it's only going for 20 percent off, but even at full price, Supergiant Games' latest game is a steal. It's been dubbed a GOTY 2020 candidate for good reason, even capturing the hearts of gamers who don't usually play roguelikes (including KKP's own Alleef Ashaari).
In the meantime, check out our full review of the game here.
Ripping and tearing through demons never gets old. Doom Eternal launched earlier this year and it's already received a whopping 67 percent discount at RM78.20.
Check out our full review of the game here.
One of the best Metroidvania platforming games of 2020 is already on sale at RM25.50 after a 50 percent discount. Don't miss out on this beautiful game!
If you need more convincing, check out our full review of the game here.
Control Ultimate Edition contains the main game and all previously released Expansions ("The Foundation" and "AWE"). For that price (after a 50 percent discount), you can't miss what was one of the best games of 2019.
It's a mind-bending Metroidvania sci-fi extravaganza that you have to experience for yourself, and of, protagonist Jesse Faden has telekinetic Jedi-like powers too.
Check out our review of Control here to find out why the game is so well-praised.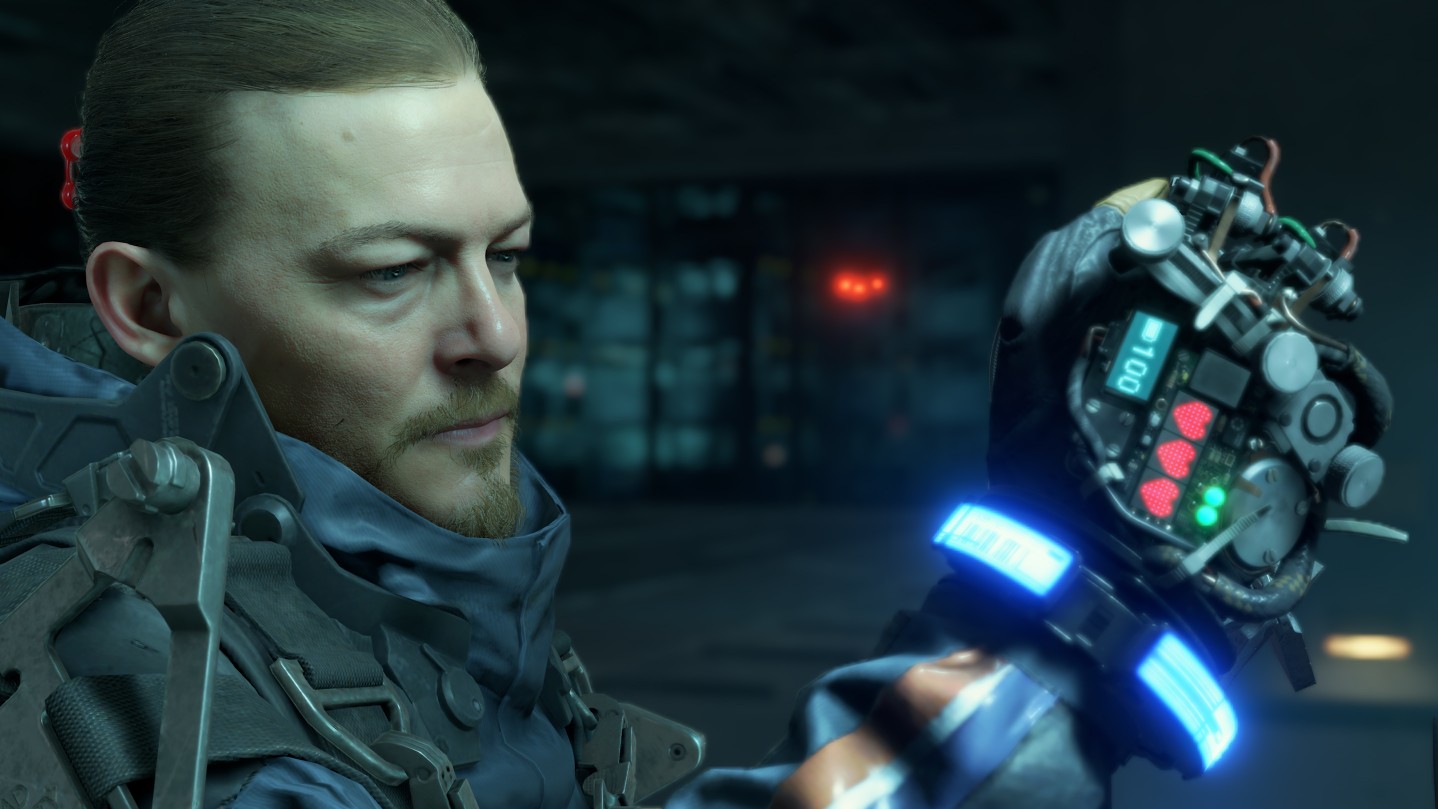 As divisive as Hideo Kojima's game was, you can't deny that Death Stranding offers a different & unique gaming experience. At 50 percent off, now is a good time as any to try out the game that everyone loves to hate.
Check out our full review of the game here.
Despite the game's flaws, Star Wars Squadrons is currently the only modern Star Wars game that truly fulfils the fantasies of many fans; allowing them to experience the epic space combat that they've seen in the franchise for more than forty years.
The game has only been out for a month and it's already getting a 40 percent discount.
In the meantime, check out our review of Star Wars Squadrons here, or head on over here for a full in-depth guide on how to be the best pilot in the galaxy.
At that price (after a 35 percent discount), you're getting almost all the Halo games.
That's an incredible bang for your buck right there, especially now that the collection is complete on PC, from the original Halo Combat Evolved all the way to Halo 4.
Persona 4 Golden is one of the most celebrated JRPGs ever made, and for good reason. It's even better than Persona 5 in several ways, and even though the visuals look a bit dated by now, the art style and sheer charm of the game more than makes up for it.
If you have a decent PC or gaming laptop, you should definitely check out any of the Total War games by Creative Assembly for their epic real-time battles.
Total War Three Kingdoms is the latest historical title and it's great fun even if you don't know your Cao Caos from your Lu Bus.
2019's Resident Evil 2 Remake was not only one of the best Resident Evil games ever, but also a testament to how video game remakes should be done. If there's one Resident Evil game you should play, it's either Resident Evil 4 or this remarkable remake.
You can check out our full review of the game here.
The Witcher franchise has never been as popular as it is now, with a Netflix live-action series starring Henry Cavill in the titular role currently available (which was actually good).
The game is still a masterpiece of narrative in gaming five years on (it released in 2015), and it's an epic game everyone should experience for themselves.
It'll also be a good primer on what to expect from the upcoming Cyberpunk 2077, especially if you're not sure if your PC or laptop is powerful enough for that game yet.
XCOM 2 is another must-have game on PC, especially for those who love all things science fiction and anything from the tactical turn-based strategy genre. Think Final Fantasy Tactics with Soulsborne levels of difficulty.
The XCOM 2 Collection costs a whopping RM385 at full price, so this is a steal since it contains even the game-changing War Of The Chosen expansion pack.
Our advice: start the game with the expansion pack installed. Check out our review of the game here to find out why.
Need a new digital collectible card game fix that's part Slay The Spire and part Magic: The Gathering? Try out Monster Train, the roguelike deck building game where you fight on a train to hell, fighting on different vertical battlegrounds.
What's not to love about a first-person adventure game that lets you take care of loveable slime monsters?
When Sunset Overdrive initially launched for the Xbox One in 2014, many slept on the game because well, it was an Xbox exclusive.
Many years later, the underrated gem by Insomniac Games (yes, the same developer behind Marvel's Spider-Man and Marvel's Spider-Man Miles Morales) is now available at less than RM10.
If you're a fan of their recent games, do yourselves a favour and grab this great deal now.
The Surge 2 (RM29.70)
A sci-fi Dark Souls clone where you fight cyborgs and machines, then take their limbs off to use their parts against their kin. There's a lot of heft and weight in the game's combat and fighting, so do give it a chance while it's at a cheap price.
While you're at it, why not check out these other Dark Souls clones on this video below? They should be cheap thanks to this Steam sale. Cheaper than getting a PS5, anyway, and readily available.
Ion Fury (RM22)
One of the best shooter throwbacks in recent years. If you like your shooters in 2D/3D and your explosions old-school, go get it for RM22.