Assassin's Creed Valhalla players can look forward to free seasonal content every three months, starting with this month's Yule Festival (via Ubisoft).
Eivor's settlement, Ravensthorpe, is now covered in snow and Yuletide decorations. Players can also take part in various quests that involve singing, drinking, contests, and more drinking.
YULE FESTIVAL
The Assassin's Creed Valhalla Yule Festival will take place from 17 December 17 2020 to 7 January 2021, with many festivities to enjoy and rewards to garner.
During the Yuletide celebration, players can expect to get entangled with various festivities ranging from drunk brawls (yes, you read that right), archery challenges, and more.
Partaking in said festivities will get you Yule Tokens to redeem for some festive rewards at the Festival Shop.
Mōdraniht Ceremonial Outfit
Mōdraniht Tattoo Set
Mōdraniht Ceremonial Seax
Mōdraniht Ceremonial Shield
Traditional Yule Garland
Sacrificial Altar
Ritual Tree Ornaments
Cozy Fire Pit
Yule Beech Tree
It's important to note that the event will be accessible to players only after having completed one story arc (Grantebridgescire or Ledecestrescire) and do note that you will only be able to get the festival rewards during the Yule Festival window.
In addition, the Hel's Damnation Theme is available via the Store, purchasable by Helix Credits.
If you're looking to really impress, the Niflheim Theme will become available on 22 December 2020 in the Store as well.
Join the Yule Festival and capture your favourite photo or video for a chance to win The Art of Assassin's Creed Valhalla and 50 Euros-worth of Helix Credits. The contest will run from 17 December 2020 through 1 January 2021 on Twitter.
You can learn more about the contest, rules, and prizes in this Holiday Community Contest post.
Assassin's Creed Valhalla River Raid Update
Aside from the new skills and abilities that will be unlocked in February 2021, a new game mode called the River Raid will introduce THREE new (and replayable) maps that will be brimming with new Gear, Silver, Runes, Books of Knowledge, and much more.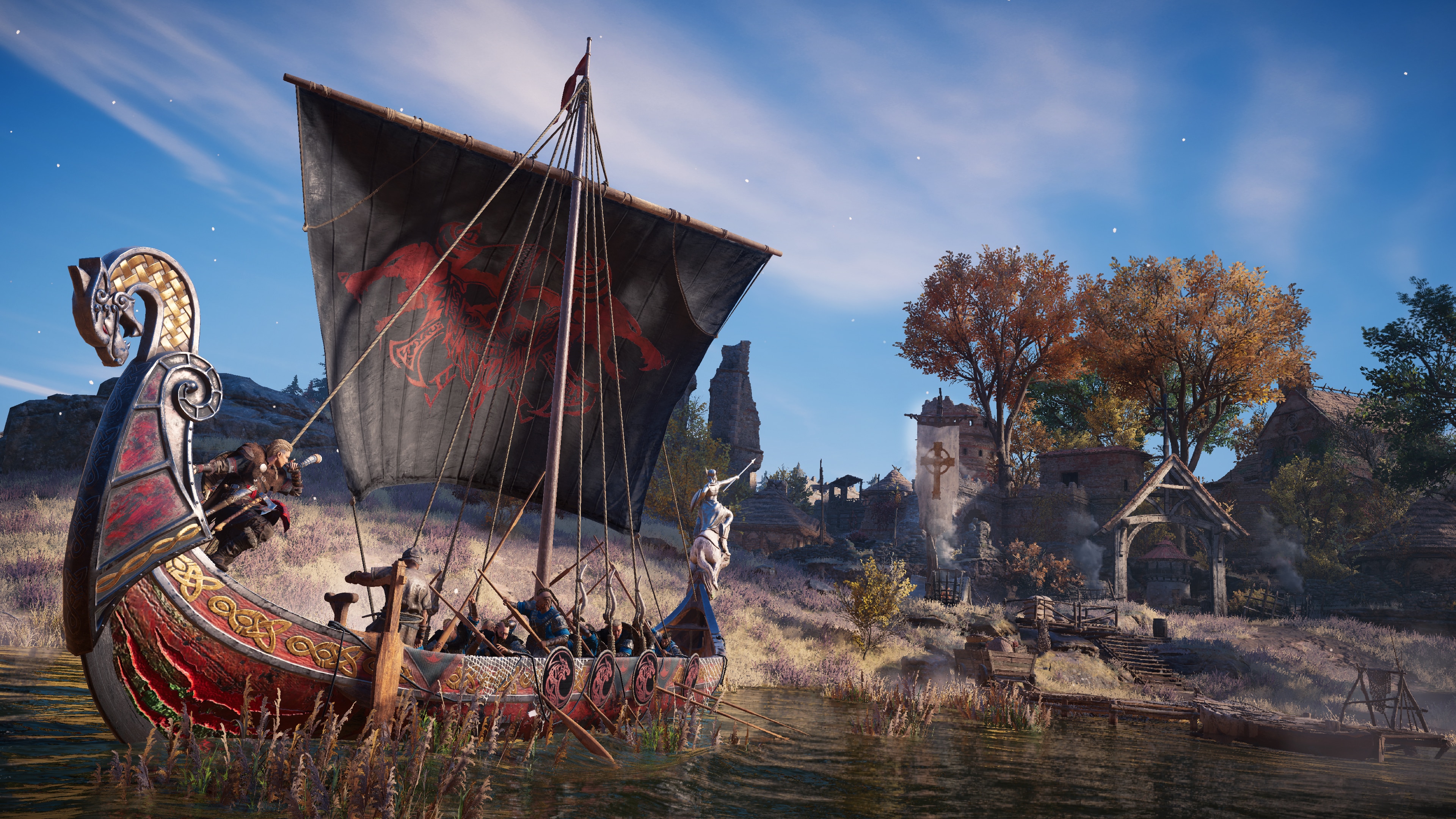 More details about this new game mode will become available in early 2021, so stay tuned.
In the meantime, check out our full review of Assassin's Creed Valhalla here, or head on over here for our guide on how to be the best Viking in the game.