Bravely Default 2 is out now for Nintendo Switch, and features the same old-school challenging JRPG you know and love back in the 90s, but for 2021. The game features a nifty turn-based system where you can delay your turns while defending yourself (Default) so you can pull off multiple sequences of moves (Brave). Oh, and 24+ Jobs for you to mix and match for maximum turn-based combat goodness!
And the crux of doing this is the Speed attribute in all your party members.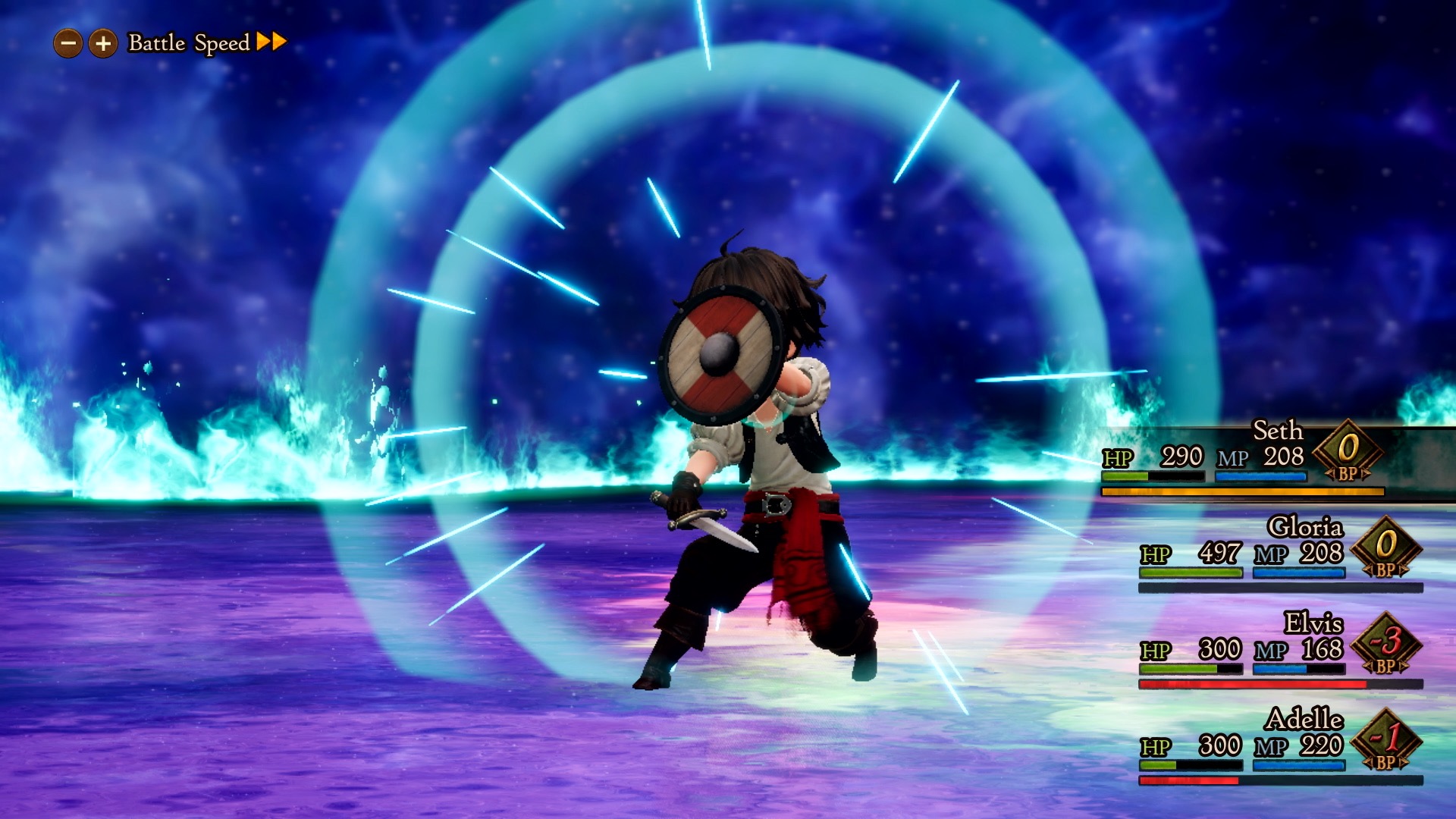 If there's one major thing you need to boost in Bravely Default 2, it's speed. Getting early turns -and cramming more than 1 before your opponents do – is pretty important so that you draw first blood and not be at a disadvantage. Plus, more turns equal more Default (turn-accumulating) opportunities. The party member with the most Speed will get to act earlier and more than once.
Here's a guide on how to get Speed Buns, especially after 10 hours in the game.
Get The Thief Job
You can get this by defeating Bernard in Chapter 1. To make your life easier for this fight, use the Beastmaster Job, capture Minotaurs in Bernard's Mansion (after some level-grinding), and then have them at the ready to dogpile Bernard after you deal with his flunkies. It's up to you if you want your Beastmasters to be Main or Sub; that MP Saver support ability is worth getting in the long run.
Level The Job Up To 10
Ideally, you want to pick two of your characters (Seth and Gloria for this instance) to have their Thief Jobs up to level 10. You'll get the Magpie support skill, which gives you a 25% chance to nab rare items.
To get your Thieves levels up to par, you should at least have your Freelancer Jobs up to Level 9 so that the JP Up support ability is unlocked (thus letting you equip it as one of your many useful support skills). This support gives you a good boost to the JPs you earn, which will help speed up new Job level-up grinding activities.
Find Brimstone Stallions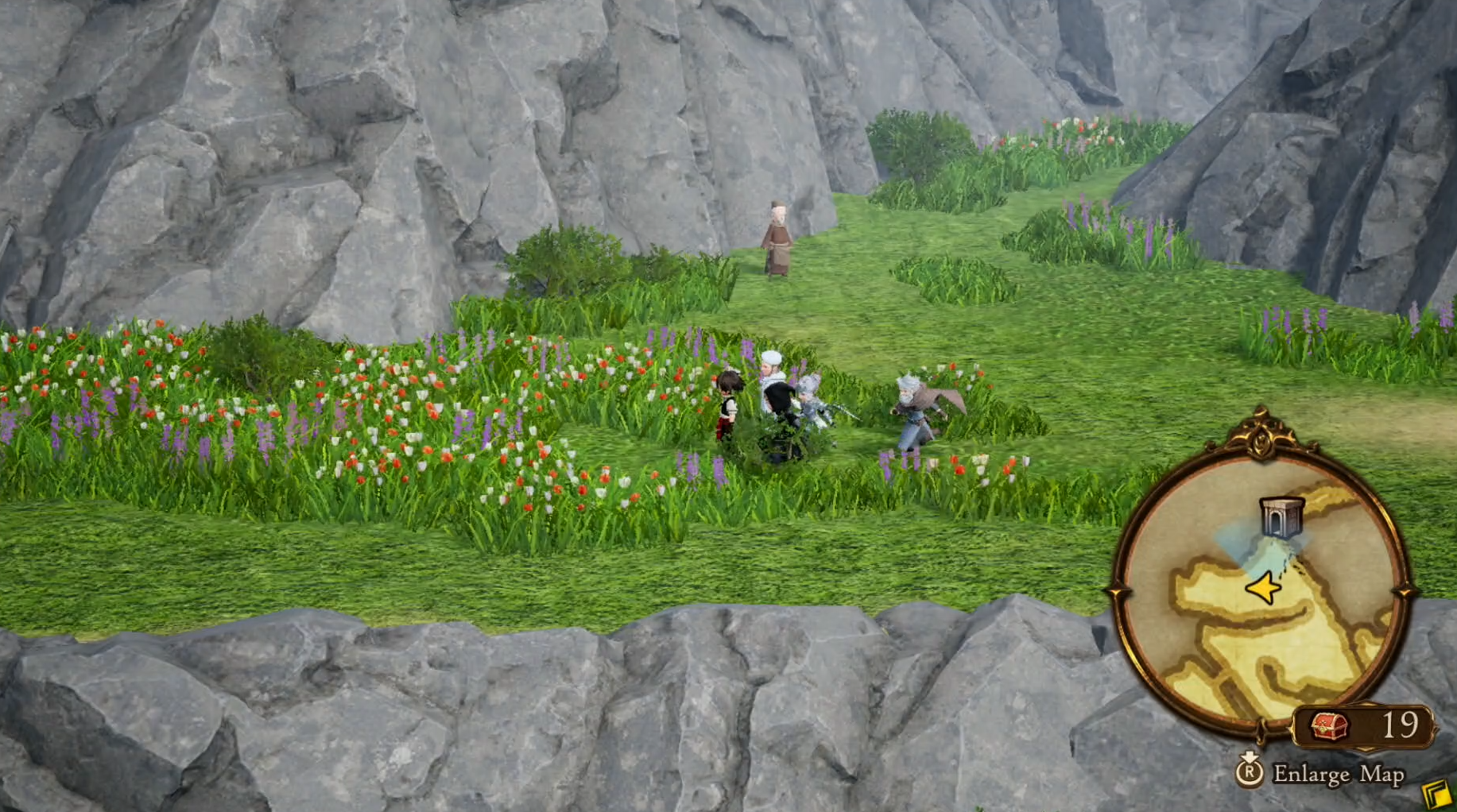 The best place to find these monsters are at the north dungeon of the first town, Halcyonia. Head there and search the area for Brimstone Stallions. You can fight six of them at a time in a fight if it's nighttime.
What you want to do here is steal the non-rare items from each of the monsters. Once this is done, keep using steal until they have nothing left. Eventually, you will steal a speed bun from these undead horses, meaning you'll get out of the fight with 6 Speed buns thanks to the Magpie support skill.
You can even use this on rare monsters, and you don't even have to kill them. Just encounter them, steal until there's nothing left to pocket, then flee. This is why you have two thieves in your party: one to steal the non-rare item, then the other to pocket the rare remaining item.
Rinse, Repeat
That's it. Just keep at it until you have a lot of speed buns to boost every party member's Speed to lofty heights. Keep in mind that speed buns can give a character up to 3 speed points. If you get 1 out of a bun, you can reload your save and try again for better results.
When Your Speed Is Above 100, Level Up Your Thief Job To Max Level
You'll get an ability called Rob Blind, which lets you steal two items from just one steal move. However, your Speed needs to be above 100 to have 100% success rate.
Which Jobs Benefit More From High Speed Stats?
Why, it's the Thief and Phantom Job. The former has Godspeed Strike, one of the best speed-based attacks in the game, and the latter has critical attack buffs based on the Speed stats you have. Find out more about the Thief's benefits here.
Bonus Tip: Freelancers Can Forage
The Forage skill lets you dig random items up; the item's quality is dependant on the Freelancer level. So right off the gate, we suggest you level up your Freelancers to Lv9 at the very least. Foraging will never go out of style, at least before you hit the level 30 mark.
For more Bravely Default 2 guides, do check out our recent Gambler Job lowdown.
Related