Developed by The Artistocrats, Starship Troopers Terran Command is an RTS game which was initially announced back in 2019. The Belgian studio is best known for the Order of Battle series and Commander: The Great War.
Publisher Slitherine has shared more information about the upcoming game.
Starship Troopers Terran Command will feature a singleplayer campaign made up of 21 missions, beginning (just like in the 1997 movie) with the attack on Klendathu. If you've seen the movie, you'll know that it doesn't go well, and as a result, the player gets redeployed to Kwalasha; a desert backwater world that's gained sudden strategic importance thanks to the discovery of some very rich mineral deposits.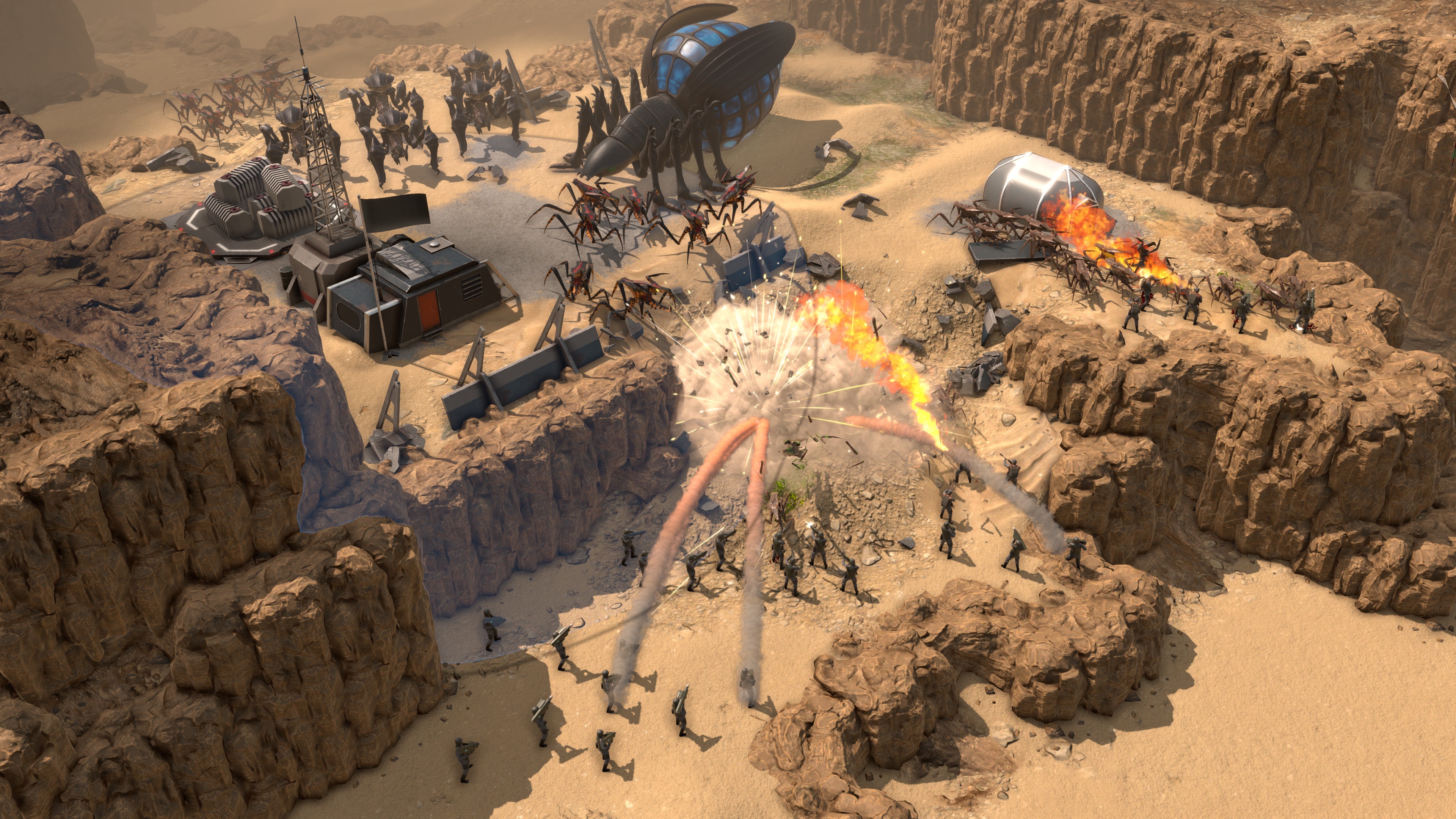 The Starship Troopers franchise has long fizzled out into straight-to-video obscurity after the success of Paul Verhoeven's Starship Troopers movie in 1997. The first movie was the only one that barely managed to capture the satirical and sardonic tone of the original novel by Robert A. Heinlein.
Starship Troopers Terran Command is slated to release on PC via Steam sometime in 2021 "near the end of June". In the meantime, check out the gameplay trailers below: