The titanic clash decades in the making has arrived. The last time that the two iconic movie monsters met was in 1962's King Kong Vs Godzilla and that was over 59 years ago. Now, they meet again in Godzilla Vs King, directed by Adam Wingard. Is it the epic battle we've been waiting for?
Ape Escape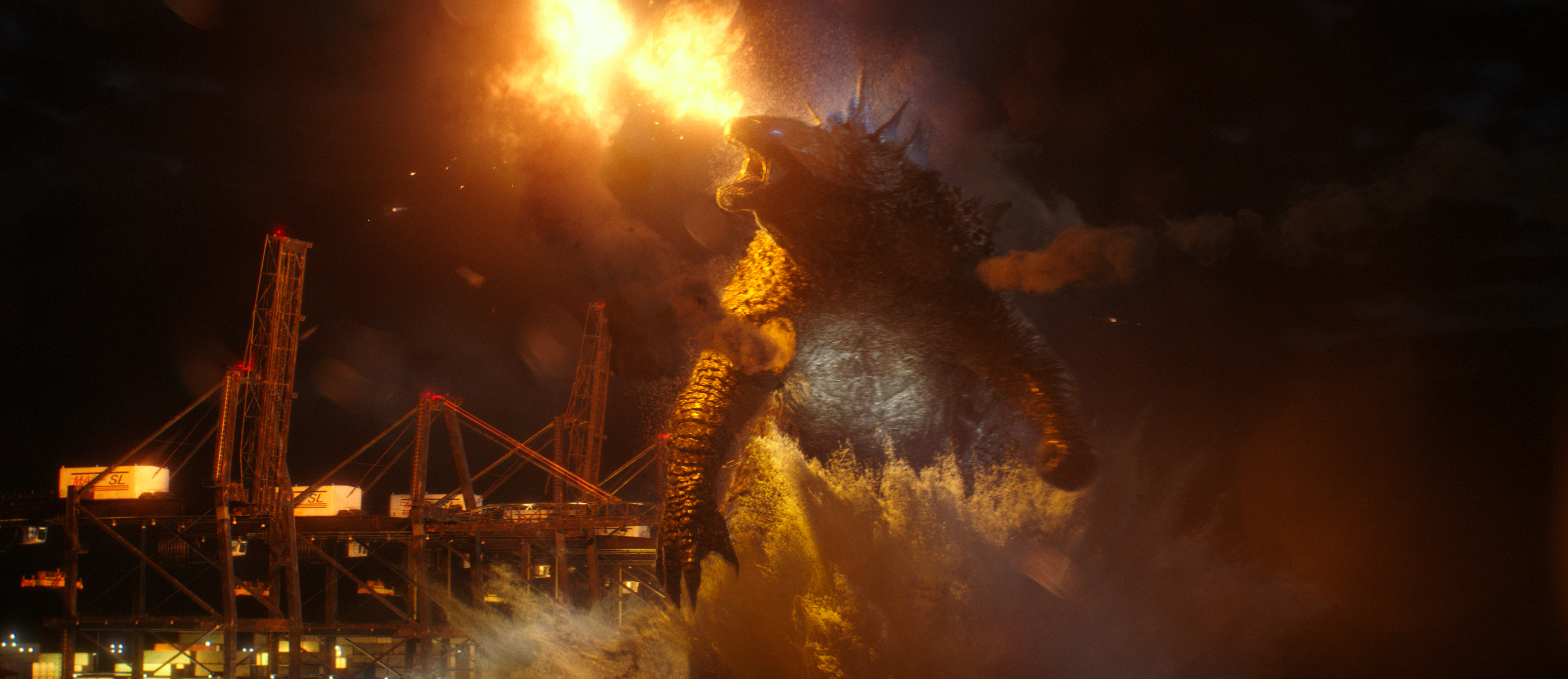 Let's get down to it, running at about 113 minutes (which is less than two hours long), how much of Godzilla Vs Kong can you expect? I can tell you this; Godzilla Vs Kong will satisfy fans of both monsters. However, some people might notice that the promotional trailers have been implying that Kong is the 'good guy' while Godzilla is the 'bad guy'. I can assure you that that's not true, as both are protagonists, but perhaps not as equal as some fans would like.
Kong definitely gets more screentime than Godzilla throughout the movie. Godzilla doesn't exactly get ignored or anything (it's still technically his movie; his name is in front of the title), but overall attention is clearly spent on the giant ape. They also essentially fight a grand total of only two times in the entire movie, and that may disappoint some fans, especially coming off 2019's Godzilla King Of The Monsters (which had a lot more monsters and action in it by comparison).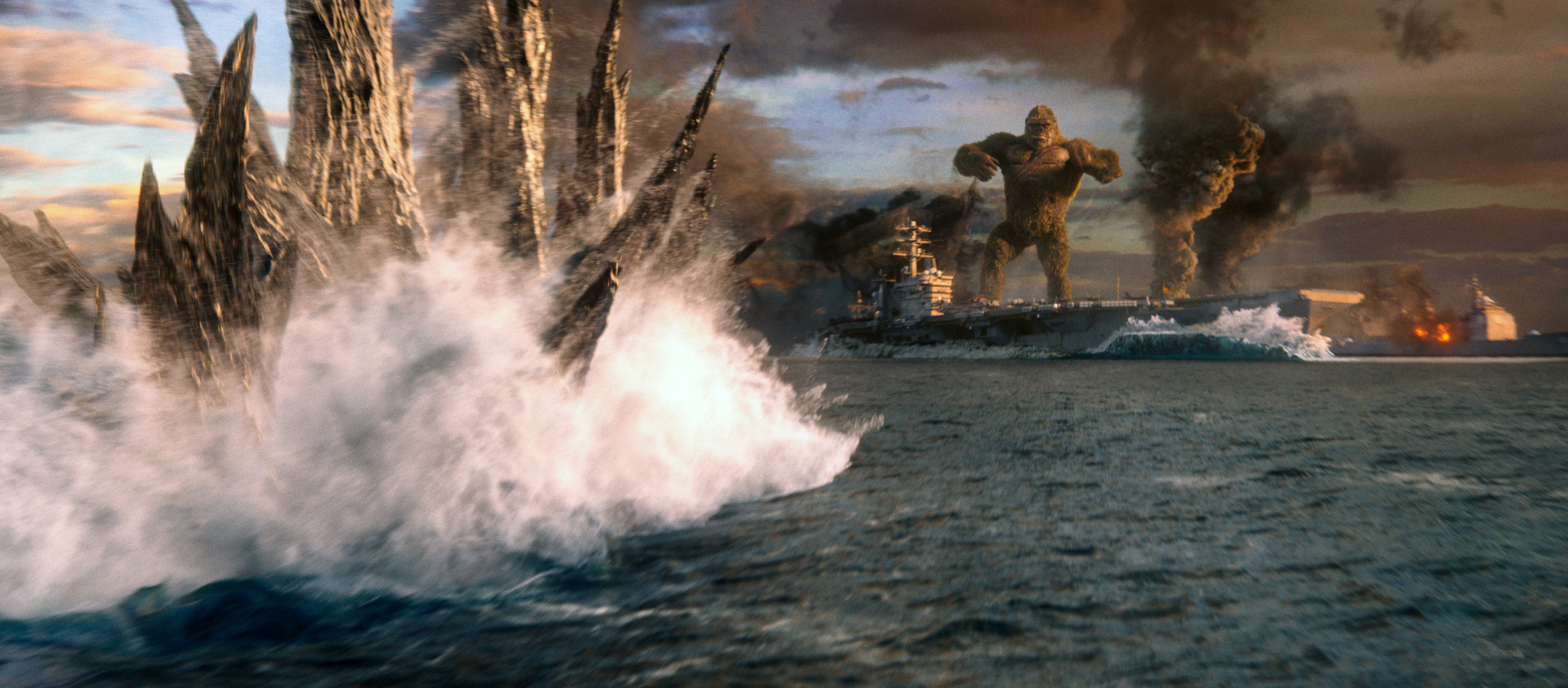 Fortunately, Godzilla Vs Kong does do something better than its predecessor. Despite there being less number of monsters and fights, the kaiju battles this time around are shot in a way that makes them much clearer and easy on the eyes. The battles in Godzilla King Of The Monsters tended to be obscured by conveniently-placed heavy rainfall, smoke, or rubble (probably to hide any blemishes in the VFX).
The cinematography and lighting of the monster battles in Godzilla Vs Kong look and feel like the Pacific Rim movies, and that's no coincidence, considering they're both from Legendary and Warner Bros. Still, I don't know if it's just my own personal preference, but the fights in Godzilla Vs Kong seems to be lacking the spine-tingling awe-inspiring sights and sounds of Godzilla King Of The Monsters. The soundtrack and overall sound quality in Godzilla Vs Kong feel lacking for some reason, including a weird choice of musical tracks and underwhelming sound effects.
Go Away, Puny Humans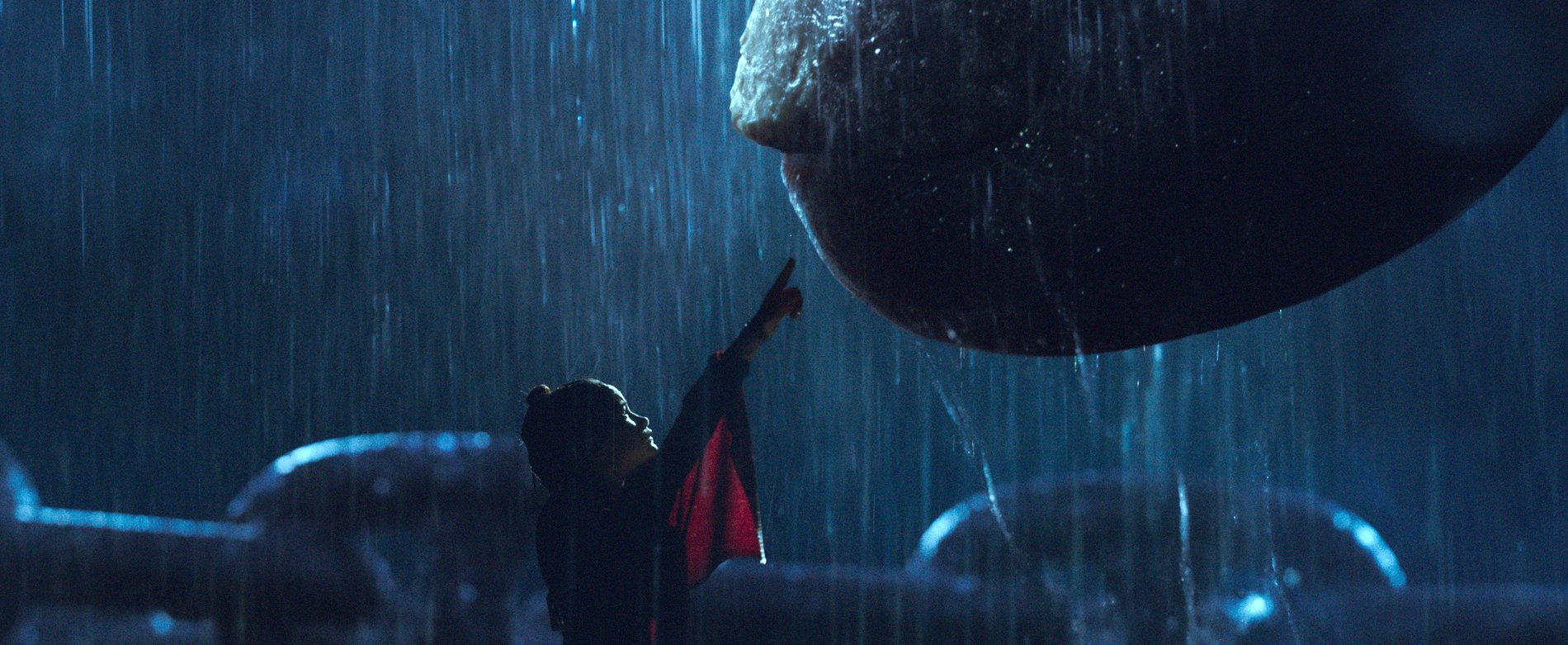 Don't get me wrong; Godzilla Vs Kong does deliver what the title promises, but it doesn't have the bombastic excess of its predecessor. It's still satisfying as heck to see Godzilla and Kong in the same movie, but just like all the previous MonsterVerse movies, the humans in Godzilla Vs Kong are the weakest parts of the movie. At least the other movies had charismatic actors like Ken Watanabe and Charles Dance. The only returning character from those movies are Millie Bobby Brown's Madison Russell and Kyle Chandler's Dr. Mark Russell. The rest are newcomers like Alexander SkarsgÃ¥rd as Dr. Nathan Lind, Rebecca Hall as Dr. Ilene Andrews, and Eiza González as Maia Simmons, amongst others. They don't stand out much, and they're not fleshed out, so it's hard to care for any of them.
Fortunately, there is one exception; Kaylee Hottle as Jia, a deaf young orphan Iwi girl who forms a special bond with Kong (the actress is deaf in real life too). Godzilla Vs Kong is actually the young actress' debut feature movie, but it certainly doesn't seem like it. She's the highlight of the movie, delivering an emotional performance and adding a much-needed element of humanity to the movie.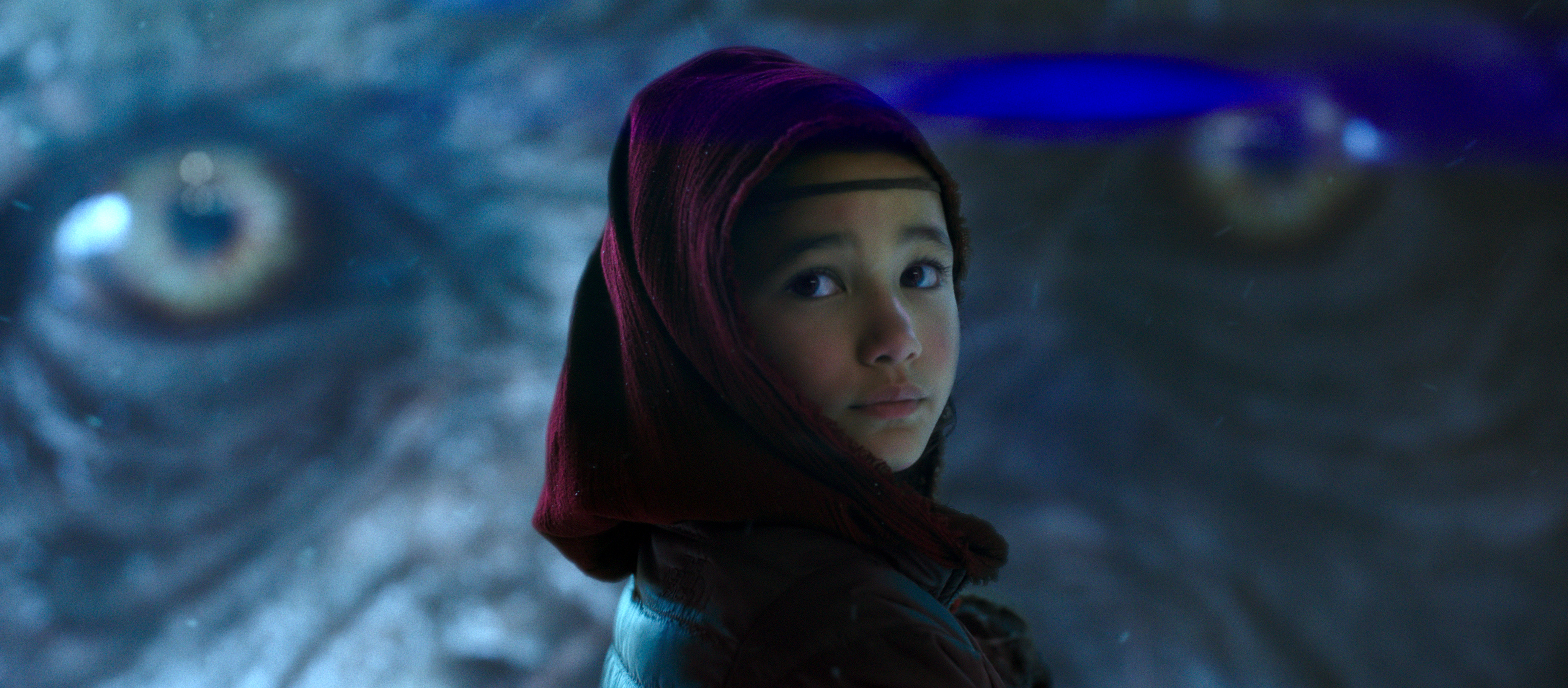 As for the monsters, I won't spoil what's are in store, but that rumour did turn out to be true (head on over here for what it is, though obviously heavy spoilers lie ahead). If you're looking for more than one or two surprises, you'll probably leave disappointed as things pretty much happen in a predictable manner.
Plot-wise, Godzilla Vs Kong is pure nonsense. It glosses over most of the details, and everything's really just setting up the next big monster setpiece. The reason why Godzilla has to fight Kong is believable enough and that's all we really needed. Hollow earth and vaguely-defined energy sources? Let's not pretend like it's all not just an excuse for the real purpose of this movie; for viewers to witness these monsters duking it out in full glory.
The MonsterVerse Continues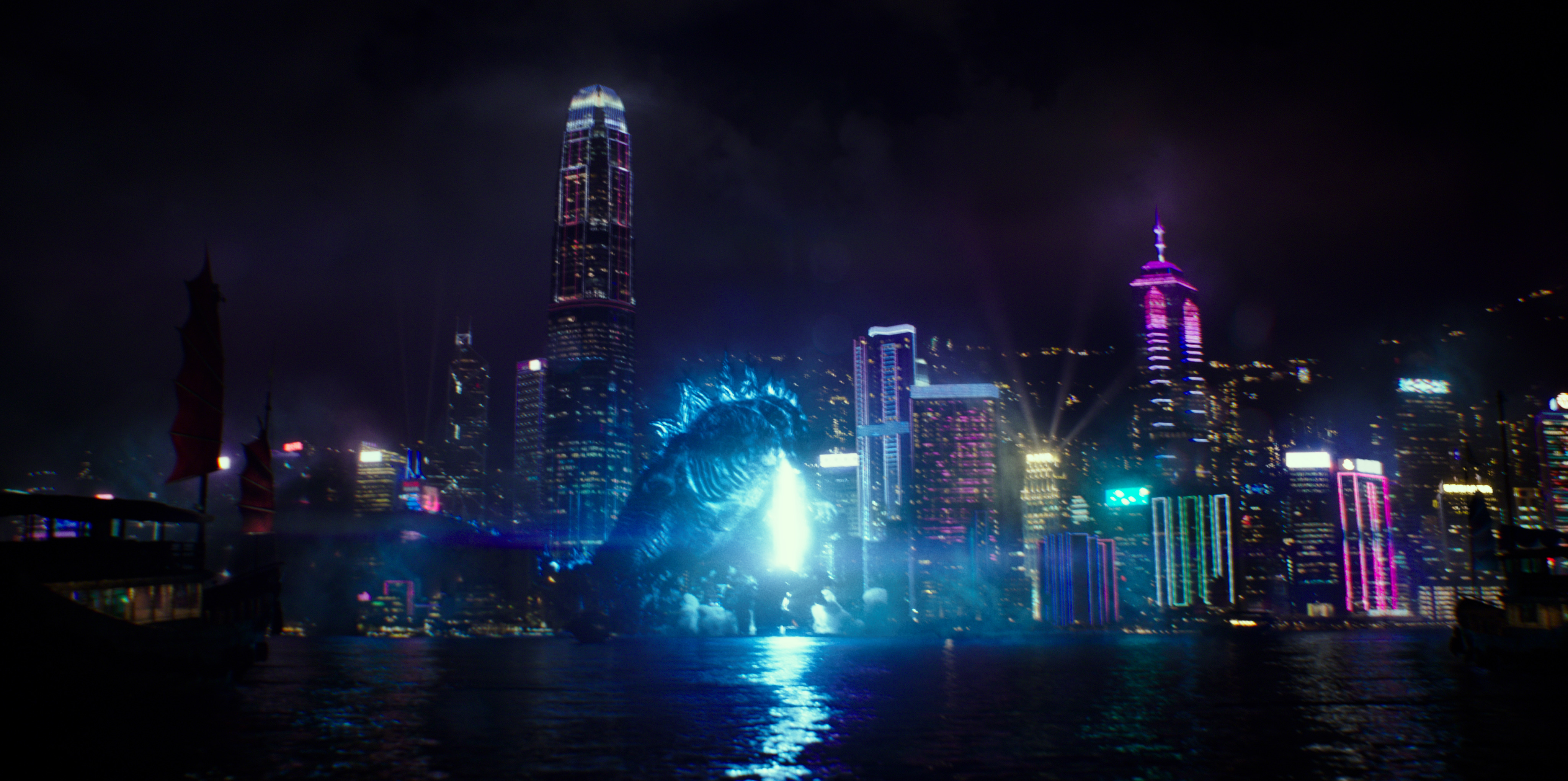 Godzilla Vs Kong is a movie that has to be experienced in a movie theatre (preferably IMAX) at least once. Nothing beats the intense cinematic experience of watching enormous monsters on the big screen as the whole cinema shakes with every roar and mighty stomp. Don't worry; the movie does give us a definitive winner between Godzilla and Kong if you're wondering.
There's also no additional post-credits scene for this one, which is strange considering that the previous movies had one that would tease future movies. The future of the MonsterVerse remains unclear, but if Godzilla Vs Kong's unbridled and unrestrained action can't satisfy fans, then I don't know what will.
FINAL SCORE: 70/100
We received an early access screener of Godzilla Vs Kong courtesy of Warner Bros. Malaysia. It is slated to premiere in Malaysian cinemas on 25 March 2021.
Related