Despite the kerfuffle and week one troubles it experienced, CD Projekt's Cyberpunk 2077 was a massive success in 2020. The game sold 13.7 million by the end of that year.
To break it down, 56% of those numbers were sold on PC, while 28% of it was on PS4. 17% of that was on Xbox One. 10 million of those copies (73%) were digital sales.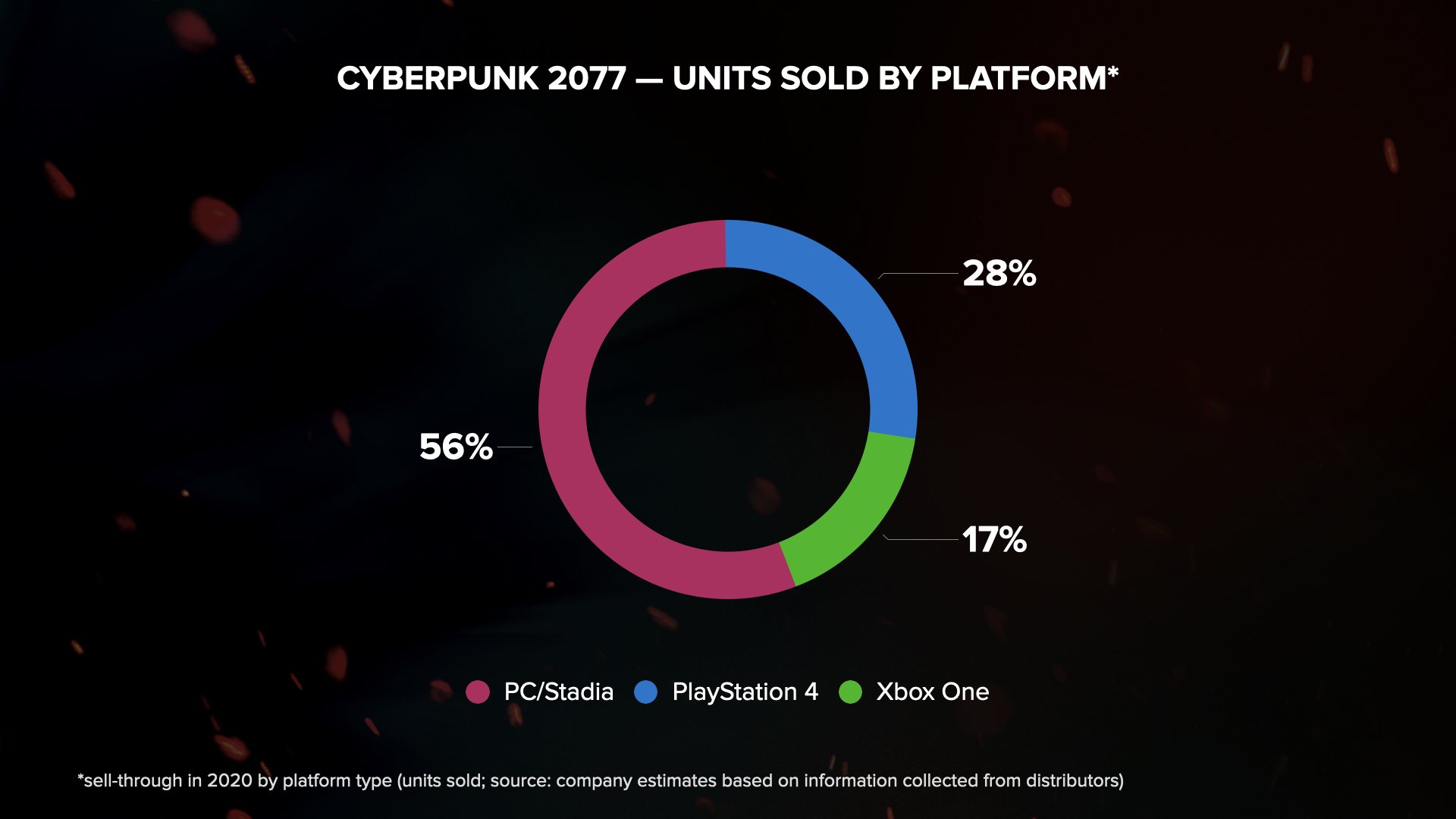 Based on the following map (via CD Projekt's public report & Daniel Ahmad), 1/5th of those numbers (20.2%) are from Asia. North America and Europe have the lion's share of the sales.
CD Projekt's other breakout game The Witcher 3 had its second windfall of a year in 2020 as well, selling over 30 million units, most likely due to the Steam Sales and GoG.com offers it had. Both games will have their next-gen versions ready in the second half of 2021.
For more Cyberpunk 2077 goodness, check out our review of the game.