Fans of Bandai Namco's JRPG series, rejoice! Tales of Arise finally has a release date: 9th September, 2021.
In addition, Famitsu (thanks, Kumikones!) has unveiled a ton of gameplay and combat in the next Tales of mothership title. Combat is real-time and action-packed like in past Tales of games, but there's a slight transition from overworld traipsing to combat, albeit a very short one. The gameplay trailer showcases areas like the desert area Calaglia and the icy tundras of Cyslodia, each with its own enemies for you to fight against.
We get to see our main heroes use their signature weapons: the swords for the male protagonist Alphen and a rifle for the female protagonist Shionne. Also, anime studio ufotable (Fate/Zero, God Eater, Demon Slayer) will be producing the anime sequences for Tales Of Arise (via Nibellion). The length of animation scenes will be "one of the longest in the history of the series".
Tales of Arise will be out for Xbox One, Xbox Series, PS4, PS5, and PC (Steam) this 9th September. Check out the official trailer & screenshots below.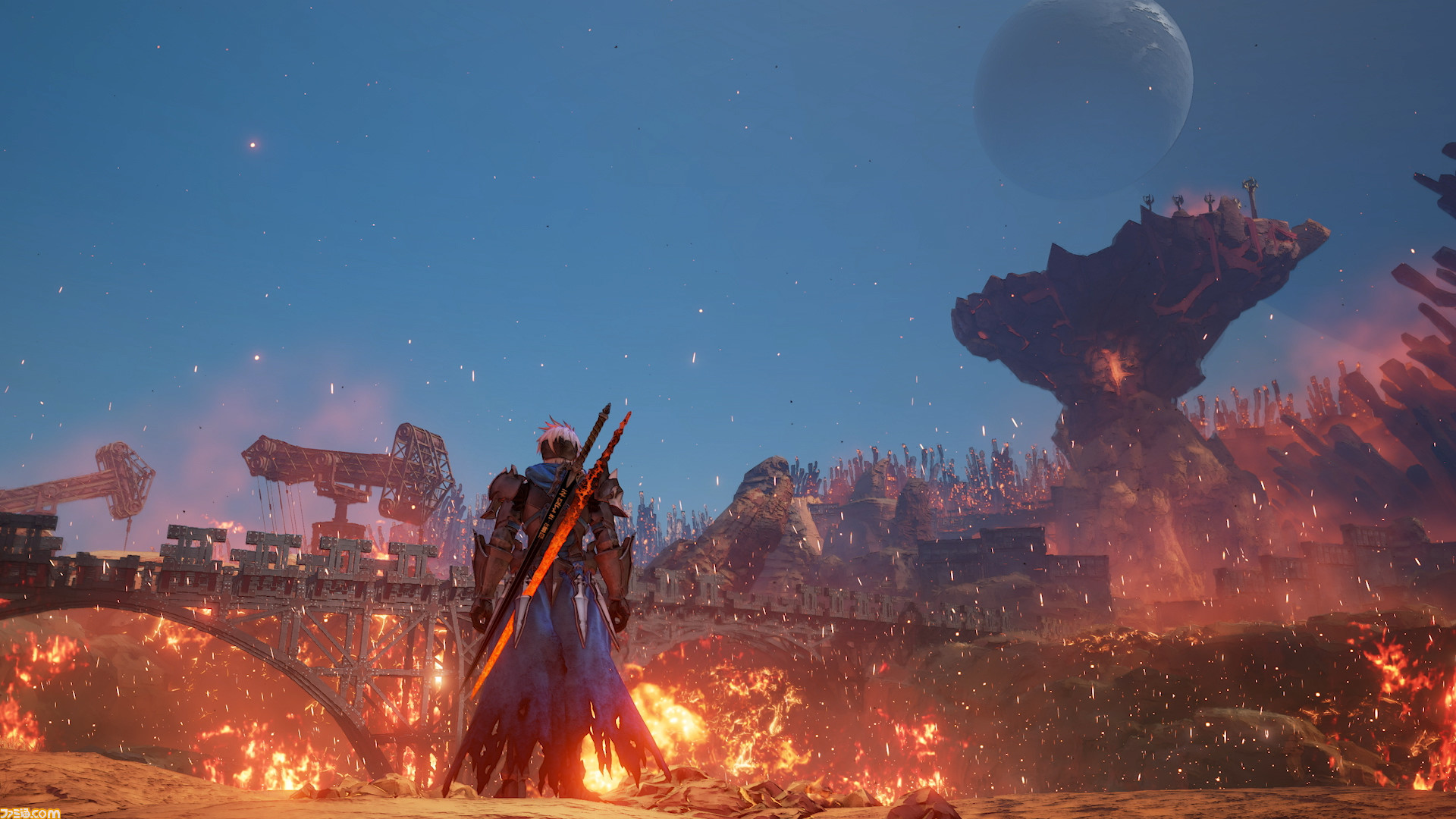 Related