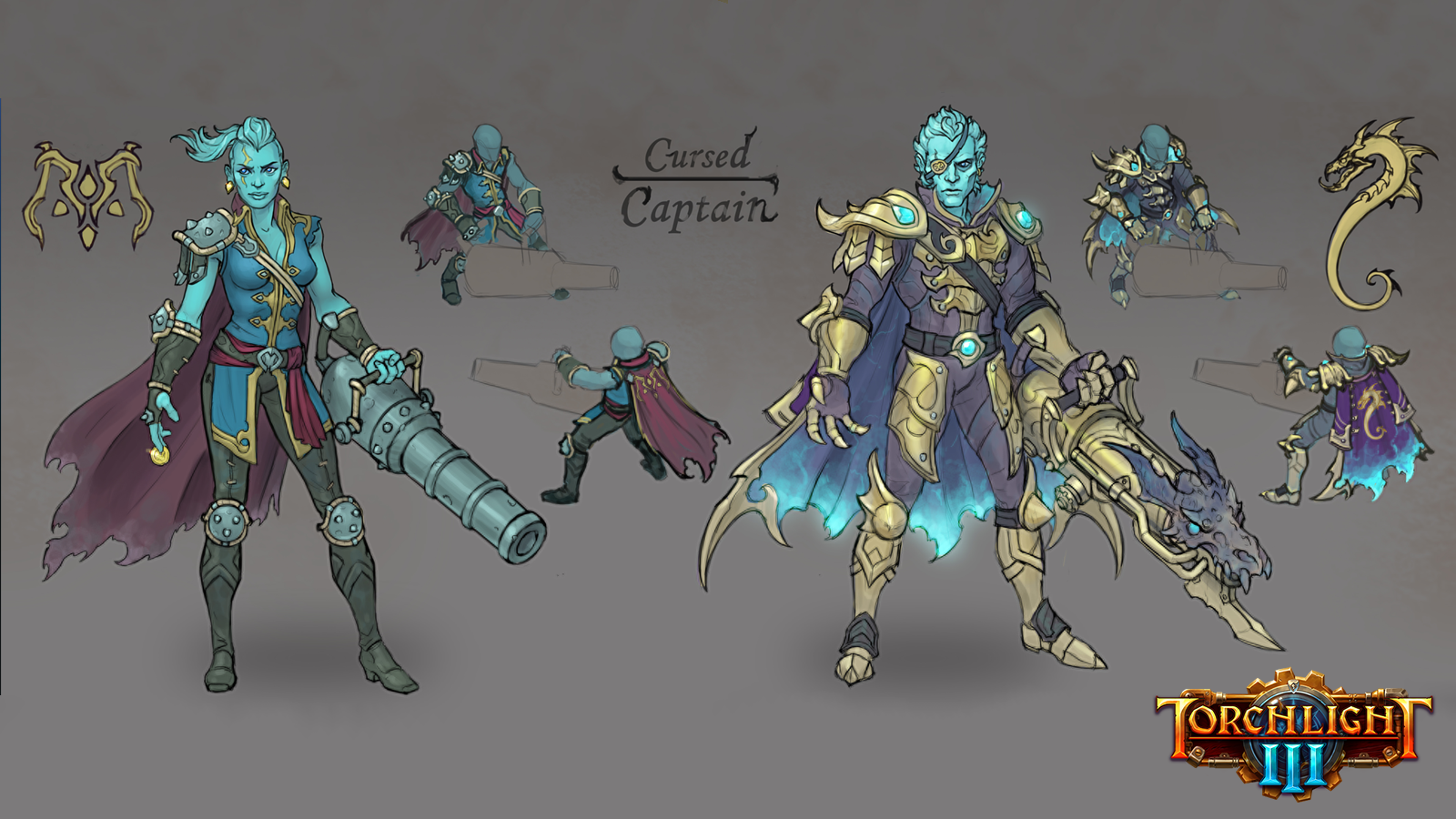 by in
Torchlight 3 is a pretty standard action RPG, though it's not without its bright points. Developer Echtra is still adding more content in the game for free, with the latest being a new class called Cursed Captain.
The new ghost pirate type character will be joining the game's eclectic classes which include a train summoner and an actual steampunk robot. The Cursed Captain is a summoner, minion-master, and necromancer all in one; a pet class featuring ghosts and zombies. It uses the cannon as its class weapon and summons the undead while it fights at long range. The Cursed Captain can also use curse magic and explosives as well. They can power their abilities by collecting doubloons from chests and monsters.
In addition to a new class, the free spring Torchlight 3 update also adds in 40+ new pets, UI revamps, and new decorations for your castle. You can also reset your game instance.
There's no set date for the update, but it'll be out in 2021. These new upgrades will bring new life to the third in the eclectic RPG series, which honestly peaked at Torchlight 2. But hey, if these upgrades keep a-coming, we may have a completely different and revamped game in a year's time.