It's not surprising that the video games market is being dominated more and more by mobile games. Anyone with a mobile device can potentially be someone who plays mobile games, while other games require powerful PCs or exclusive consoles. The widespread inclusivity of mobile games is likely why mobile game revenue is now bigger than those of PC and consoles combined.
According to data analyst company Newzoo, mobile accounts for more than half of all game revenues generated via direct consumer spending. It's worth a whopping US$90.7 billion in 2021. In comparison, PC has generated US$35.9 billion while consoles have generated US$49.2 billion.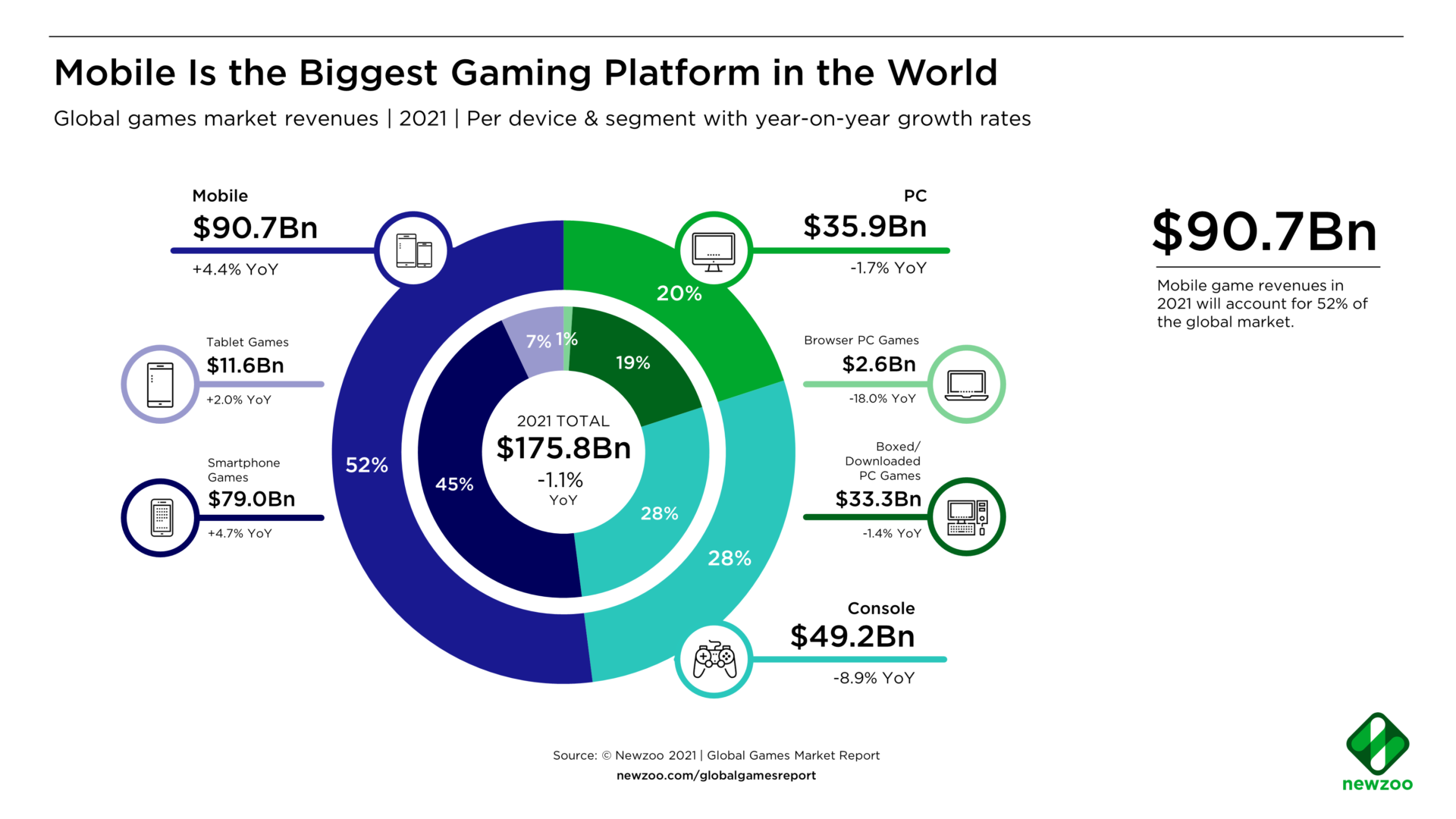 The mobile games market is growing so fast that even the biggest PC and console developers are starting to understand its worth and are now eyeing the platform. This includes companies like Activision Blizzard, who are bringing Diablo to mobile after the success of Call Of Duty Mobile across the globe.
Crash Bandicoot On The Run developer King VP of Art Aaron Allport said:
''When you are bringing a predominantly console franchise to mobile, you need to make sure that you consider how playing a game on your phone is different to using a controller on a console, and that the gameplay is complementary to this."
In another example, Riot Games also now supports three titles on mobile, including League Of Legends Wild Rift, Legends Of Runeterra and Teamfight Tactics. EA also recently purchased Glu Mobile and Playdemic, which marks a big investment into its mobile future, and plans to launch Apex Legends on mobile next year.
The mobile games market is only going to grow bigger, and it'll be interesting to see how developers will attempt to grow with the tide that is the mobile games industry.