Having reviewed the Samsung Galaxy S21 Ultra a while back, picking up the Samsung S21 5G feels akin to jumping from a finely tuned track car into the seat of a roadworthy version of the same model. Everything from the feel to performance felt familiar, yet much more … civilized.
Where the Ultra boasted industrial-like specs and a body made of aluminium and glass finish throughout, Samsung went down the more mellow yet purposeful route of using glass, aluminium, and plastic on the S21 5G. This decision instantly makes the S21 5G lighter and easier to handle.
Lightweight
Now before you go scoffing 'BAH PLASTIC! THINK OF THE TURTLES!', hear us out. If we were to pass a unit for you to hold, you would not have guessed the material used for the back panel right off the bat. The boffins at Samsung somehow managed to create a special kind of plastic that is not only light but also not feel out of place when paired with glass and aluminium. The way it nicely blends in with the goldish side frame of our purple test unit below proving it isn't about what material is being used; it's how you use it.
The choice of material also makes this phone grippier than the Ultra, lowering your chances of dropping it. The phone now captures 78% fewer fingerprints  (a number we just made up, but seems accurate) and although the phone is built tough enough to withstand your average daily use, we still recommend getting a nice case for it.
With a respectable 6.2-inch Gorilla Glass Victus, Dynamic AMOLED 120hz screen, the S21 5G exemplifies the perfect balance of form, function and fashion. This may not be the most powerful model in the S21 lineup (that title goes to the aforementioned S21 Ultra) but in our books, the comfiest to hold.
People with regular to small-sized hands would find this phone which weighs just a little under 170g much less intrusive and easier to store and operate.
But it comes with a caveat which might be an issue to some, yet a fair tradeoff in our books; a smaller battery. While 4000mAh is nothing to scoff at, we do wish that Samsung would have added a slightly bigger battery considering how often you'd end up whipping out this phone during a normal day of activity. It's such a joy to use.
On the bright side, the phone juices up relatively quickly and you'd be hard-pressed to drain all that power within a day unless if you're a super-heavy, power user, of course.
Pocket Rocket
Under the hood, the S21 5G is powered by the exact same chip found in its more illustrious, beefcake cousin. Regardless of whether it's the Exynos 2100 (5 nm) or the Qualcomm  Snapdragon 888 5G (5 nm) variant, you are not losing out in this department. The same goes in the GPU department where it carries an Adreno 660 chip. We do wish they'd supply it with more RAM but considering this model is catered for the more fashion and funds over function crowd, the maximum 8GB RAM that comes with this variant is totally on-brand.
Keeping in line with modern smartphones of 2021, you get a highly responsive under-screen fingerprint sensor for added security, Samsung Pay services and what may be the least used function: Bixby. Now don't get me wrong. Bixby is all fine and dandy but it's hard to remain loyal to it when there's Google Assistant available.
Nowadays it is impossible for a reviewer to not talk about the cameras when reviewing smartphones and this one is no different. The S21 5G comes with four in total – three rear and one front-facing selfie camera. The three at the back are for wide (12MP), 120° ultrawide (also 12MP) and telephoto (64MP) uses. Video-wise, you can shoot videos in 8K, but limited to 24FPS and depending on your setting, able to eke out 4K @ 60FPS. The absence of expandable storage might be an issue for some as the S21 5G internal storage is capped at only 256GB.
I'll admit: I'm nowhere near good when it comes to photography but if even I am able to capture photos as shown above, just imagine what any half-decent user would be able to.
While these snaps are great indicatives of my (lack of) photo-snapping skill, the camera on the S21 5G more than adequately make up for it. However, just like the cameras tested on more recent Samsung phones, I found the colours to pop out a little bit too much for my liking. Taste is subjective, and what isn't my cup of tea might be your favourite bubble tea on the planet.
Although the S21 5G does come with a decent-sounding stereo speaker, it lacks the 3.5mm headphone jack which is a bit of a bummer if you plan to double it up as your mobile gaming device. It is definitely one of the more fun phones to play mobile games on due to its relatively lighter build and when on-the-go, a great companion to binge videos with. However, we cannot help but lament the lack of the headphone jack as its absence is the main thing that separates this good phone from being great.
Yes: I said it. Pair the brilliant, bright screen with a decent pair of headsets and you have an awesome cutting-edge smartphone-turned media device.
Summing It All Up
As I mentioned earlier, the S21 5G is a toned down, sleeker, and more wallet-friendly cousin of the S21 Ultra. Do not be fooled by its minimalist and soft curves. This phone is a beast that'll outperform many of its contemporaries in the market.
If the Ultra was an Aston Martin built for Le Mans, then the S21 5G is the DB11 Volante. Sure it won't be able to keep up with the performance-based model, but it'll easily smoke the rest in a normal setting – while looking like a million bucks in the process.
Final Score: 90/100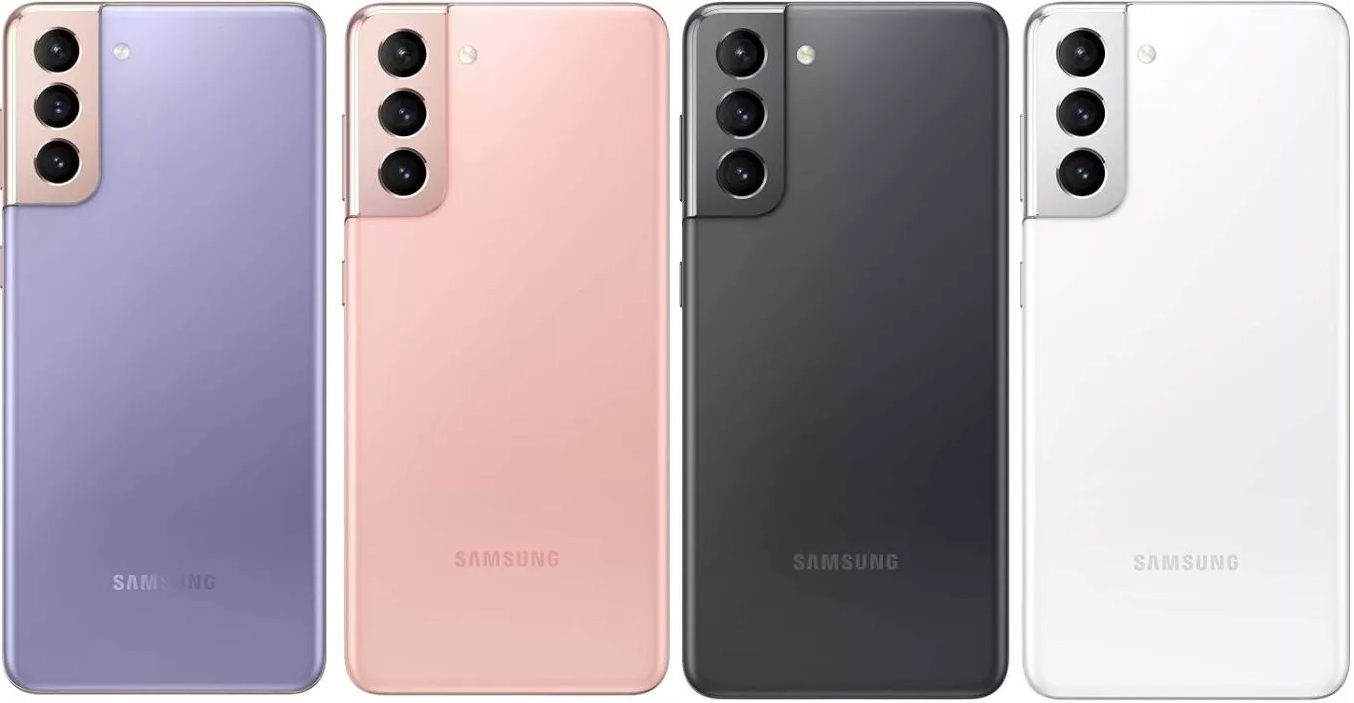 ---
Vital Statistics
Platform: Android 11 OS, One UI 3.1
Body: 151.7 x 71.2 x 7.9 mm (5.97 x 2.80 x 0.31 in), 169g
Frame: Glass front (Gorilla Glass Victus), plastic back, aluminum frame with IP68 dust/water resistance
Chipset: Qualcomm SM8350 Snapdragon 888 5G (5 nm)
CPU: Octa-core (1×2.84 GHz Kryo 680 & 3×2.42 GHz Kryo 680 & 4×1.80 GHz Kryo 680)
GPU: Adreno 660
Display: Dynamic AMOLED 2X, 120Hz, HDR10+, 1300 nits; 6.2 inches, 94.1 cm2
Memory (Internal): 128GB 8GB RAM/ 256GB 8GB RAM UFS 3.1
Main Camera: 12 MP, f/1.8, 26mm (wide); 64 MP, f/2.0, 29mm (telephoto); 12 MP, f/2.2, 13mm, 120Ëš (ultrawide); Selfie 10 MP, f/2.2, 26mm (wide)
Sound: Stereo speakers, no jacks given
Battery: Li-Ion 4000 mAh, non-removable
Price: Starts from RM 3,299 (256GB)