This Alchemy Stars guide is still under development, as the game is still fresh and ongoing.
Alchemy Stars is the latest in a long line of mobile RPGs made in China and published by Tencent Games, though the game's turn-based colour path-matching gameplay makes this a tad unique. Just like many mobile RPG titles that use the free-to-play mechanic and monetization to the fullest, it features a huge roster of characters/Aurorians ranging from female ass-kickers to a polar bear-and-penguin duo.
Here are our top character picks when you're going in the gacha screen, as well as quick tip on how to reroll at the early parts of the game.
Character Roles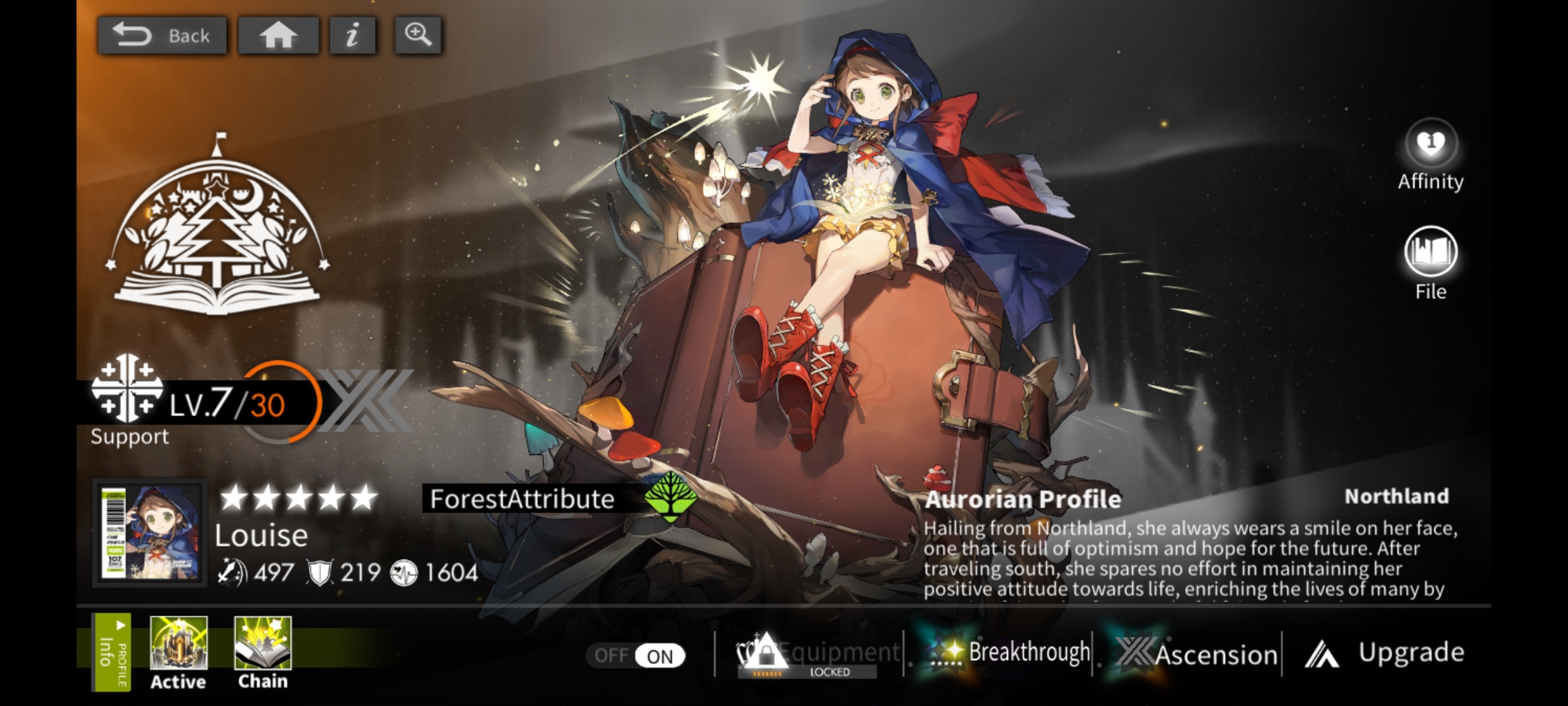 Alchemy Stars boasts a huge roster of characters as well as roles for each of them. Here is a breakdown of each role so that you know who or what class to put in when you're building your dream party:
Sniper: heavy-hitting units with mostly single-target attacks that can hit foes from afar.
Converter: a unit that's adept at converting tiles to his/her element. Definitely the most useful unit given the fact that the game requires you to paint tiles to your favoured element.
Detonator: a unit with the best DPS and all-target skills. If you clear max tiles, this unit's the best at cashing out that damage.
Supporter: a unit that either heals or buffs your party. Doesn't have any damaging attacks, but can buff up any other class for maximum performance.
Elements
There are four elements in the game:
Water (Blue): the most balanced and F2P-friendly element. Features the best all-rounders and best tile converters.
Fire (Red): the element with the most DPS and detonators. Characters in this element usually have very high AoE damage skills. Lacking in healers though.
Forest (Green): the element that comes with specific mechanics that affect the board, as well as the most mobility. If you're patient and can work around their complex skills, you can turn the tide in your favour.
Thunder (Yellow): The element with flexible unit types. Jack of all trades, master of none type class. Most of the Thunder units in the game have better long-ranged skills that forces enemies to come close to them.
Should You Go Mono Or Multiple Elements?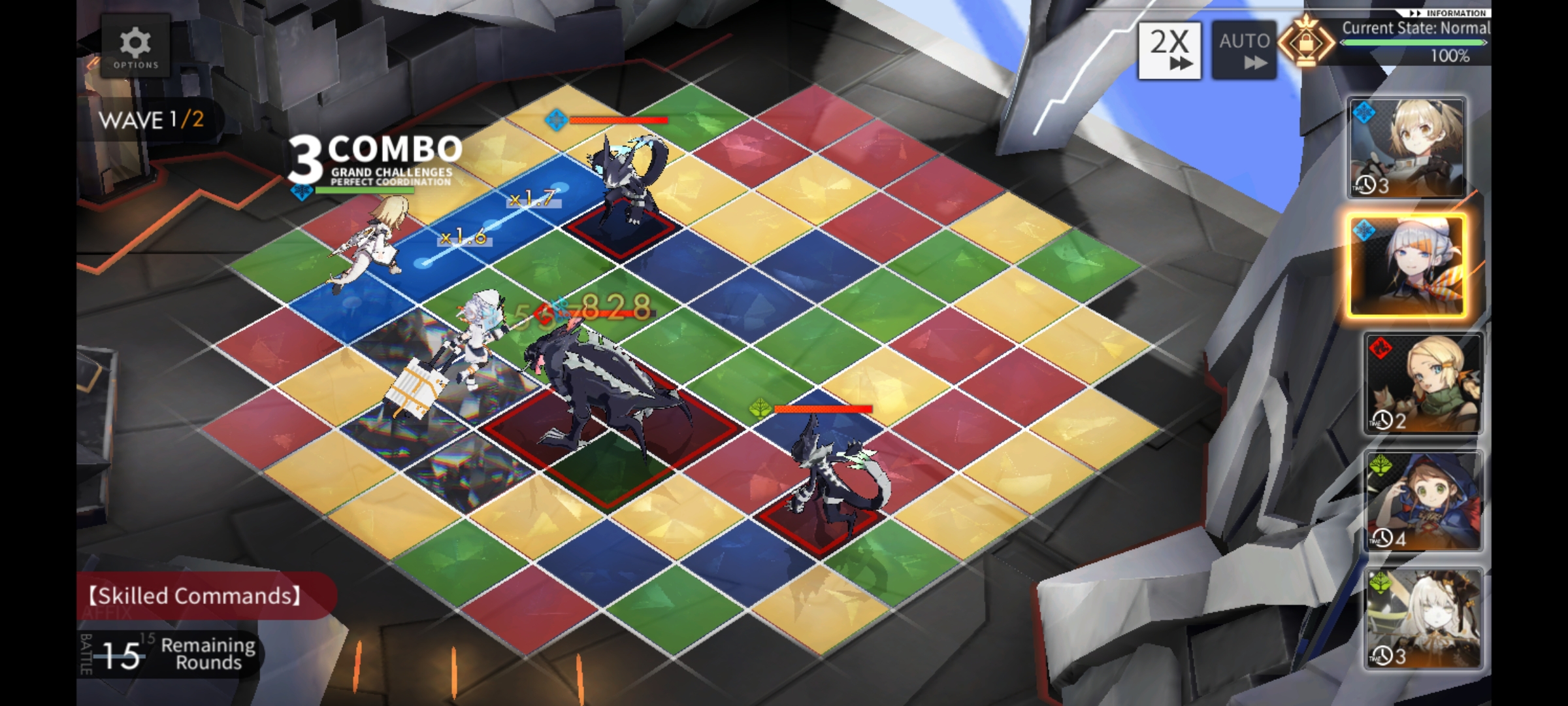 When building your party for battles, you should remember that the map will be tailored to your team setup. So even if you plan on going in with a 5-person all-Water team, the map will at least spare a few blue tiles for you to work with.
However, the general rule of building a party is: have at least 2 converters and 1 support. The remaining 2 characters can be either a detonator, a sniper, or two of each. Even if you're running a mono elemental party, two converters can at least create a literal pathway to victory.
How To Reroll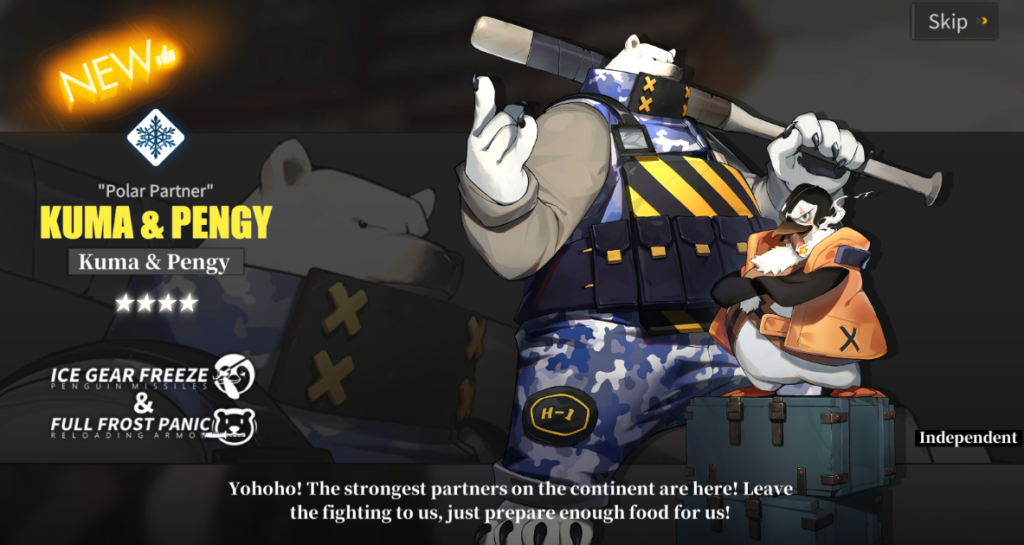 After you're done with stage 1-4, you're given the chance to gacha roll a potentially good character. This is luck of the drawl; you may not get the character you want after your first gacha attempt. If this bothers you, you can reroll. To do that, click or press on the settings cog icon and log yourself out.
Once you get back to the title screen, the top left corner will have a signout option, which you should press. Be warned – once you do this, if you haven't linked your account, your roll is gone forever.
From here, hit the person icon to start the tutorial all over again, progressing through stage 1-4 and rolling until you got what you want. Once you're satisfied, link your account. Do this by tapping the Settings cog in-game and hitting the "Link Account" button in the lower left.
---
Alchemy Stars Tier List
Water Units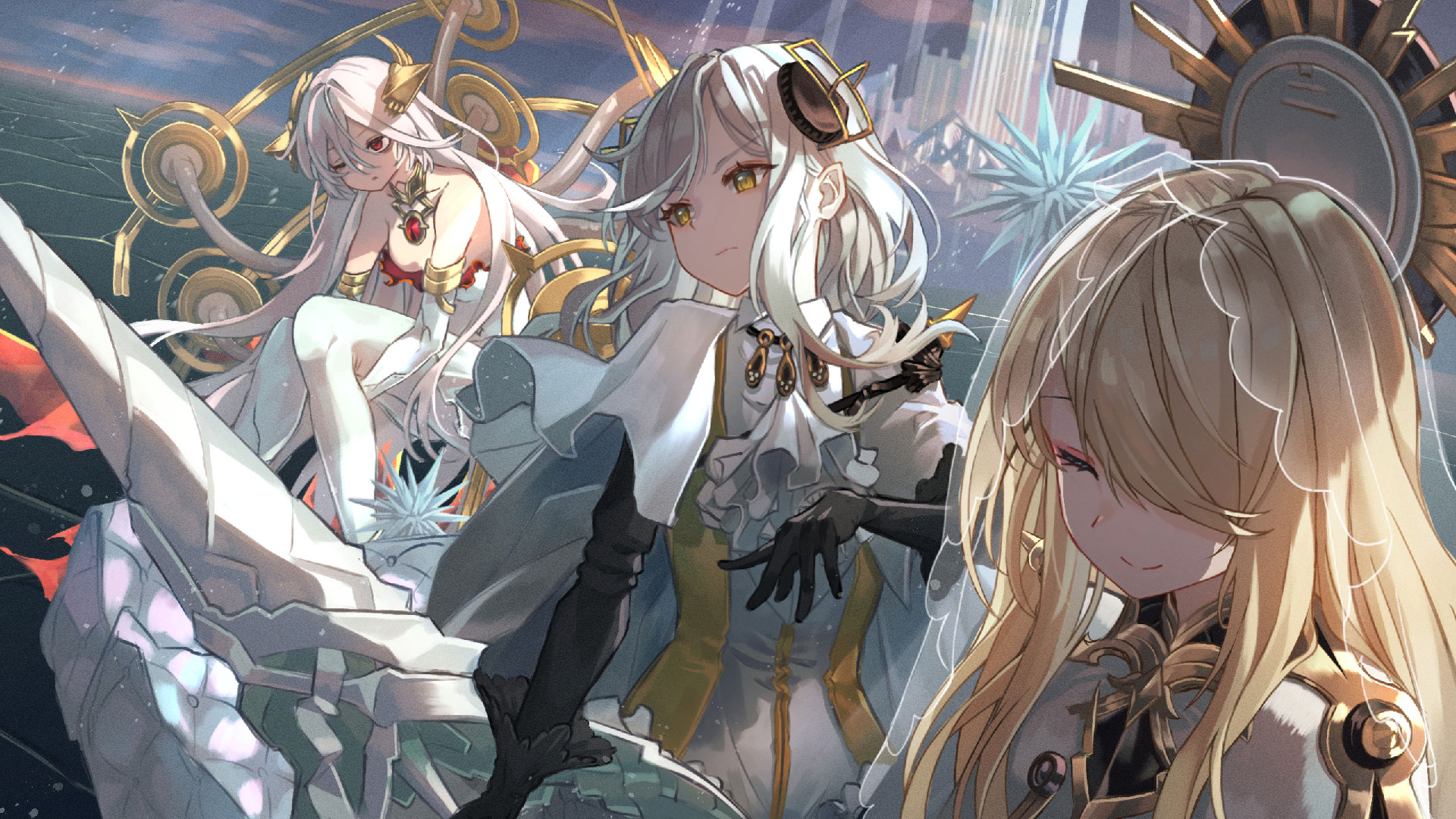 Raphael is a pretty good healer if you're looking for water units. If you need DPS, Sharona and Carleen are top picks.
S Rank
Carleen, Bethlehem, Connolly, Raphael, Sharona, Sariel
A Rank
Vice, Hydrad, Barton, Kleken, Noah, Barton, Philyshy, Corax
B Rank
Jane, Zoya, Chloe, Ms. Blanc, Kuma & Pengy, White Dwarf, Michenny, Korgon, Seleucid, Constantine
Fire Units
Uriel is a pretty good pick thanks to her skills and her role as a converter and burn-type character. Charon has it all: he has DPS, knockback potential, and is a converter. Barbara is handy when it comes to stunning enemies on red tiles.
S Rank
Jona, Uriel, Charon, Victoria, Eicy, Alice
A Rank
Faust, Barbara, Istvan, Maggie, Regina, Leona
B Rank
Chainsaw Rick, Patty & Patsy, Joanie Boom, Sork & Bekk, Pepi, Tiny One, Nails, Brock
Forest Units
If you need a reliable converter, you may want to get Pact who can generate enhanced tiles as well. Louise is a good healer with some fight, while Cuscuta can shove enemies around while dealing decent damage.
S Rank
Hiiro, Bikinis, Gabriel, Migard, Cuscuta, Pact, Louise
A Rank
Robyn, Odi, Areia, Sikare,
B Rank
Clover, Jomu, Jola, Uriah, Wendy, Ophina, Dove, Sylva, Lester, Leah
Thunder Units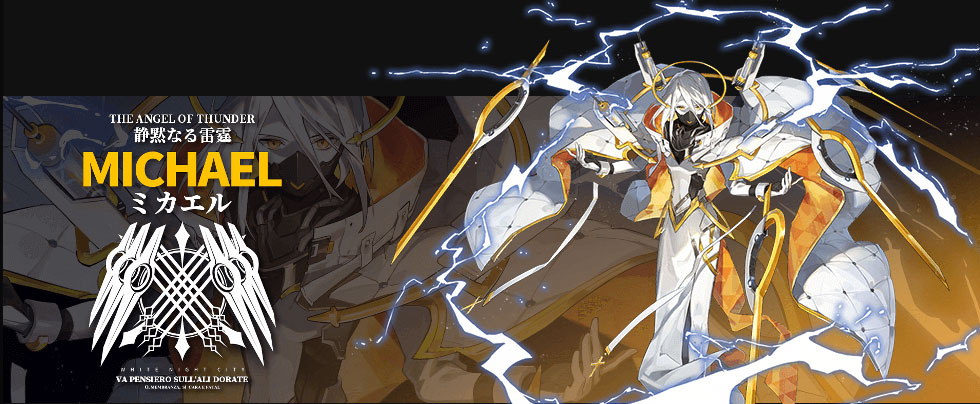 Standout units for this element include Beverly (de facto converter), Vivian (damage support), and Mia (AoE damage).
S Rank
Gronru, Irridon, Wrath, Michael, Beverly, Vivian, Mia
A Rank
Dayna, Nemesis, Schwartz, Keating Choir
B Rank
Angel, Nadine, Eho, Kafka, Lilliam, Amy, Unimet, Rabbie, Ansia, Tessa