It has been 15 years since the release of the first FarCry game and today we have seen and experienced FarCry: New Dawn. The games' beautiful graphics highlighting their ravishing locales is just a tip of the open-world iceberg, a FarCry signature even.
The FarCry games are one of the greatest and defining open-world games, if not one of the best in the genre. My first experience with FarCry came with FarCry 2, and it set quite the impression.
The series offered solid gunplay and stunning graphics, it's one heck of an adventure. It even spawned a movie based on the game, which, we all rather try to forget it even existed.
Let's see how the series grew in more than a decade.
FarCry (2004)
This is Genesis. This is the great-grandfather of FarCry games that would metamorphose into the game we know and love today.
Developed by Crytek, the German developers who are known for the CryEngine software and Crysis games. Initially began as a tech demo, it went toe to toe with established games such as Halo, Doom and Call of Duty. Surprisingly, it came out strong against the juggernauts of first-person shooters thanks to its beautiful graphics accentuated by a great choice of locale, a paradise island. There weren't many games that took advantage of an idyllic locale and this one took the shot.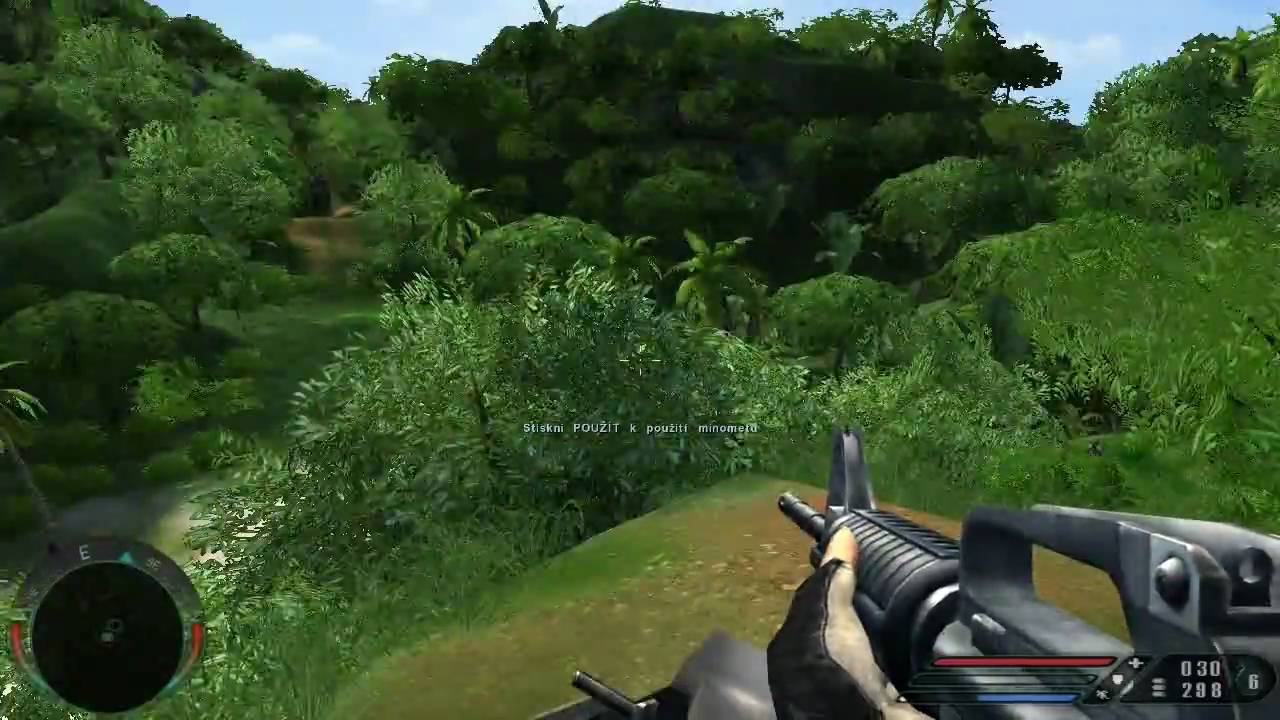 This was one of the early games which they allow players to approach as you will. It's a semi-open world rather than sticking a player to a linear path to progress. The players are only limited by their imagination.
However, no game is without fault. Enemy types get rather repetitive and annoying, and the game had a rather janky storyline. But keep in mind that this was a tech demo at first, and yet it manages to impress the masses in a number of ways
But, the main point here is that this game inspired many more video games in the coming decade, and still stands proud as a testament to the technological and gameplay ambitions of Crytek.
FarCry: Instincts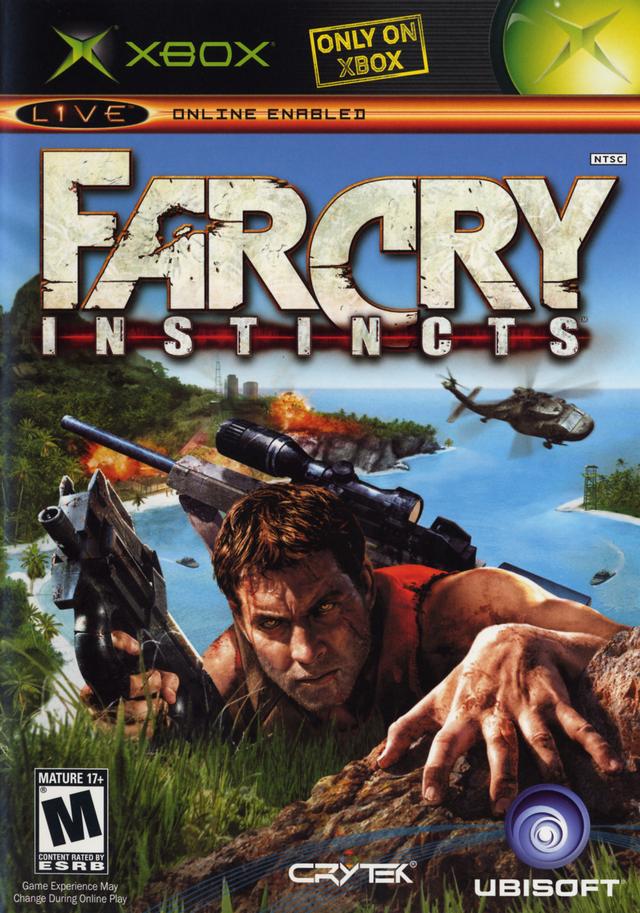 The first spinoff of the series. Being a console title, it lacked the open-world element and was more linear, probably due to the processing power of the console, or lack thereof, which prevented the full rendering of the Microsoft Windows version's vast islands and landscape. However, the spin-off added new multiplayer modes, weapons, and feral abilities, the latter reflected in its slightly modified storyline. Many of the design features of this game were to be reused and polished in later titles, so it isn't just a spinoff. Crytek's work was amazing and passionate, a fact Ubisoft's development studios honoured in spades.
FarCry 2 (2008)
At this point of the game's life, Ubisoft owns the IP and plans to bring the title to a new direction, one inspired by the original game in gameplay and featuring a setting that was unique for FPS titles at the time. This is in part how Far Cry 2 came to be.
Set in Africa, it was unseen in any video game at the time. My friends and I affectionately dub the game Malaria Simulator 2008.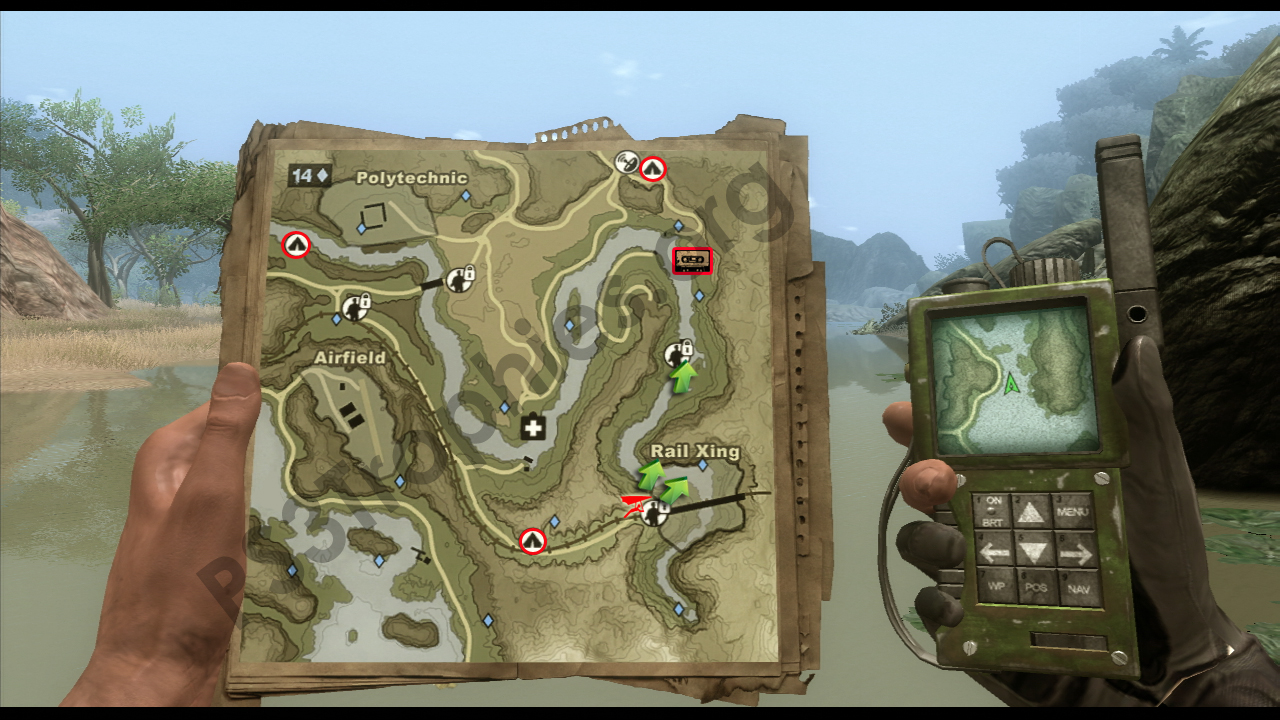 One of the ambitious titles of FarCry, it features 50km on African land to explore. Meaning players had to rely on vehicles to explore the wilderness. Speaking of maps, the map is now a physical item, which the player's character holds rather than being a full-screen map. This increased the sense of immersion the player had.
Africa has never looked majestic and authentic in a game, and Ubisoft nailed every inch of the atmosphere.
It was a technological advancement in its time. Featuring gameplay mechanics such as worn weapons that were prone to jamming, fire propagation algorithm which caused epic wildfires, and even a buddy system (which we would see much in the later titles). The title became a cult hit for many gamers and set the stage for what was to come.
FarCry 3 (2012)
Oh, here comes the memories of quotes and memes thanks to the iconic main villain of the title, Vaas Montenegro.
Ubisoft did a great job at the E3 conference which had the world trembling in anticipation for FarCry 3. They learnt a great deal from their previous games and wasted no time polishing this iteration. In many ways, this title set up the formula for future Ubisoft open-world titles, and it also included Assassin's Creed's tower climbing mechanic to unlock portions of the maps.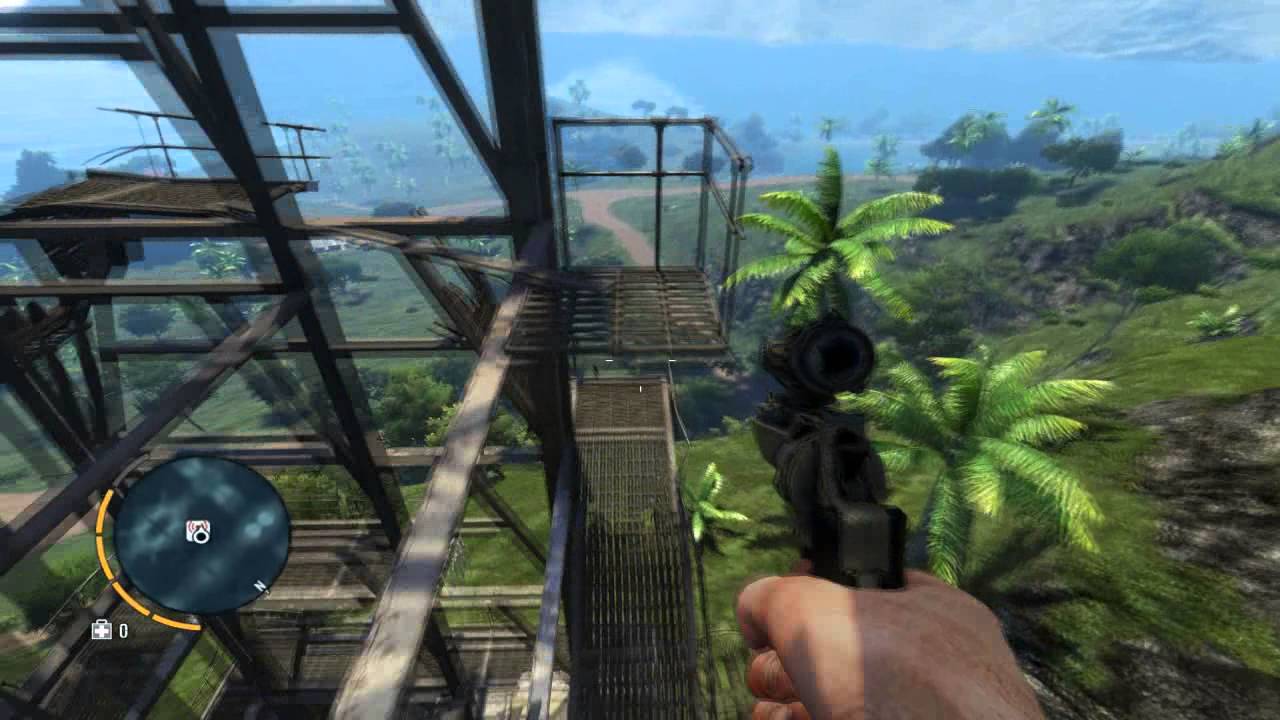 Set in a tropical island, I spent countless hours scouring Rook Island, which was set in somewhere in Southeast Asia as the locals would speak in the Malay or Indonesian language. FarCry 3 is similar to FarCry 2 but with all the systems and mechanics receiving all the attention and care. From the way vehicles handle to the new and improved levelling and hunting mechanics, the improvements were endless. The biggest change of all was how this iteration handled the story. No longer just an excuse to blow stuff up, it offered real and acceptably deep and well thought out characters, each and every one of whom had a motivation, insane or destructive as they may have been.
While certain impressive and interesting mechanics were removed, such as weapon jams and Malaria, many simplifications were made in places such as not having real physical game world objects, such as maps or GPS devices, or the godforsaken weapon jams at unlikely of firefights. Still, even with the omission of those sweet ideas, Far Cry 3 is an amazing experience for all fans of the genre.
It stood up to the hype it generated and would last the test of time as it was ported to the PS4.
Did I mention, you get high off of burning a marijuana field in one of the missions.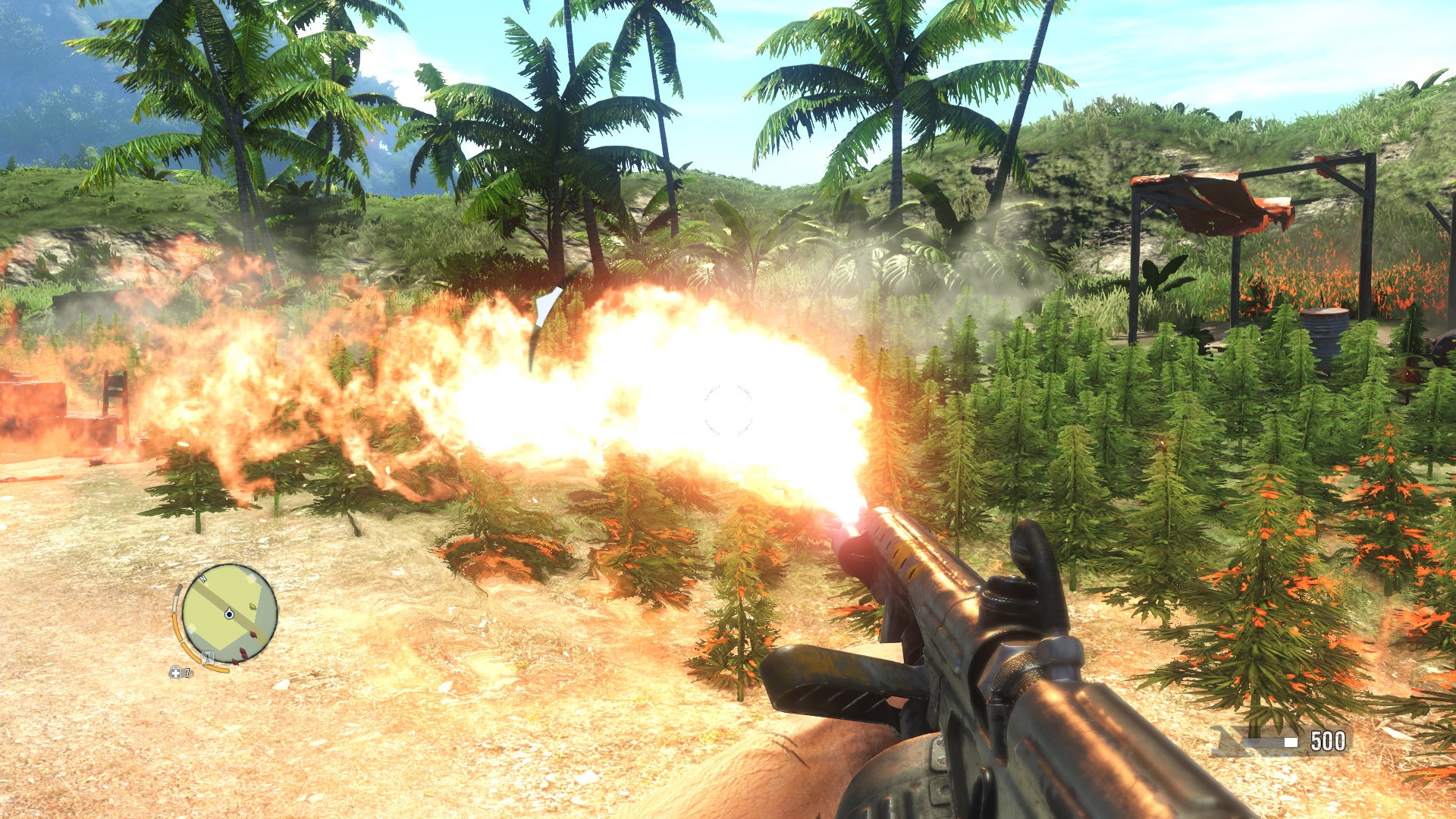 That's one way to get legally high.
FarCry 3: Blood Dragon (2013)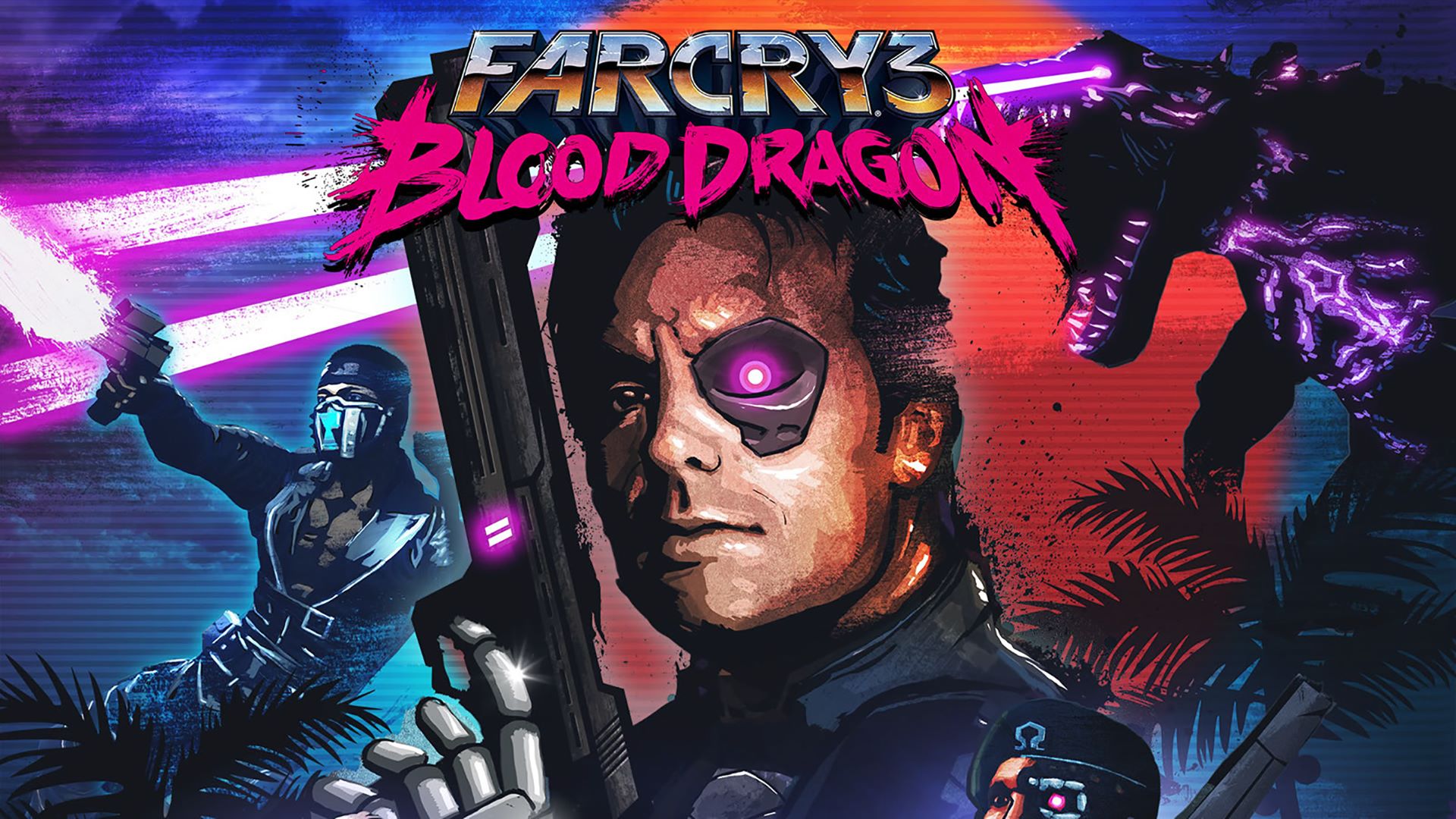 This standalone deserves to receive its own article.
A parody of 1980s action films and video games, this iteration was weird. But a good kind of weird. I reckon the developers took some of the good stuff in FarCry 3 and went nuts on the development of this spinoff. The game takes place in a retro-futuristic setting while playing a character fit for an 80s action film, Sergeant Rex "Power" Colt. Yes, that really is your name in the game.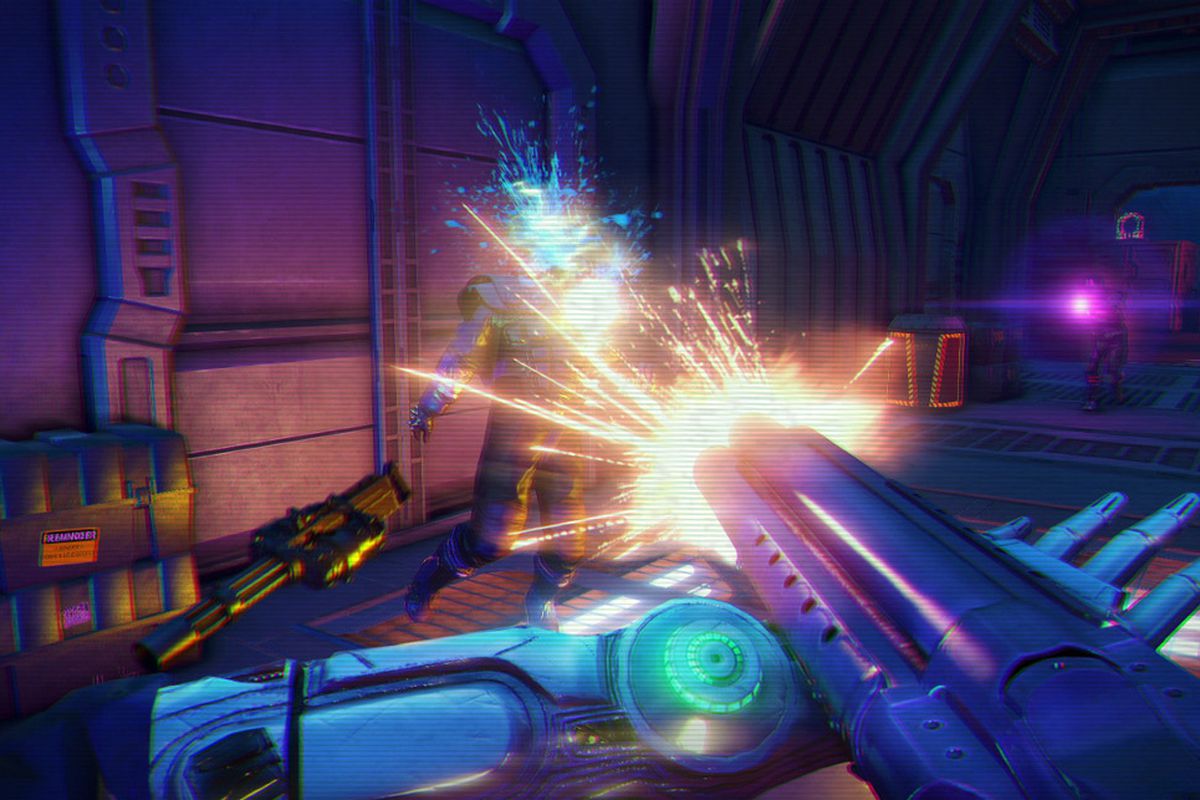 A more linear piece compared to FarCry 3, but completely standalone, it stands as the oddest title in the franchise, but also one of the best. Initially seen as an April Fool's joke, as its teaser trailer April 1st 2013 release date might suggest, it became a hugely pleasant surprise for all fans of the open-world FPS genre.
One-liners, pun, wacky jokes, all pepper the game. It's a humorous iteration after a very deep and story-driven adventure of FarCry 3.
Oh, I almost forgot: neon dinosaurs. 'nuff said.
FarCry 4 (2014)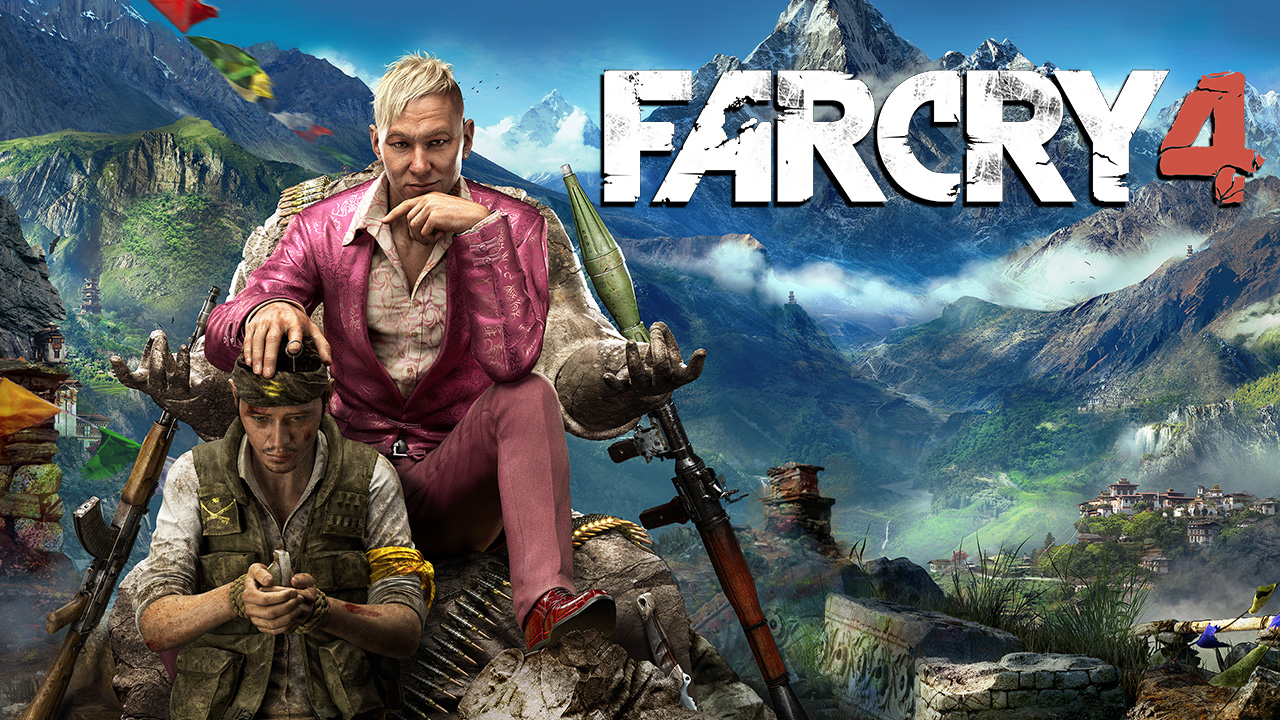 FarCry 4 had a rough start, maybe because it had to raise the bar set up by the previous instalment.
Set in a small Himalayan town besieged by civil war, the series once again managed to put itself in a league of its own. Capturing the essence of the Himalayans and perfectly depicted in the game. The world it offered was vast. Bigger than what FarCry 3 had to offer. With new weapons, Â quests, side quests, caves, vehicles, animals and areas to explore. The game was accepted with praise.
With Pagan Min as the charismatic villain, he set a different tone than the insane Vaas, but he was good at being bad. Pagan Min loved being evil and morbidly entertaining, and it shows because every scene with him is pure joy. The game's cast saw a huge revision effort presenting moral conflicts within the plot.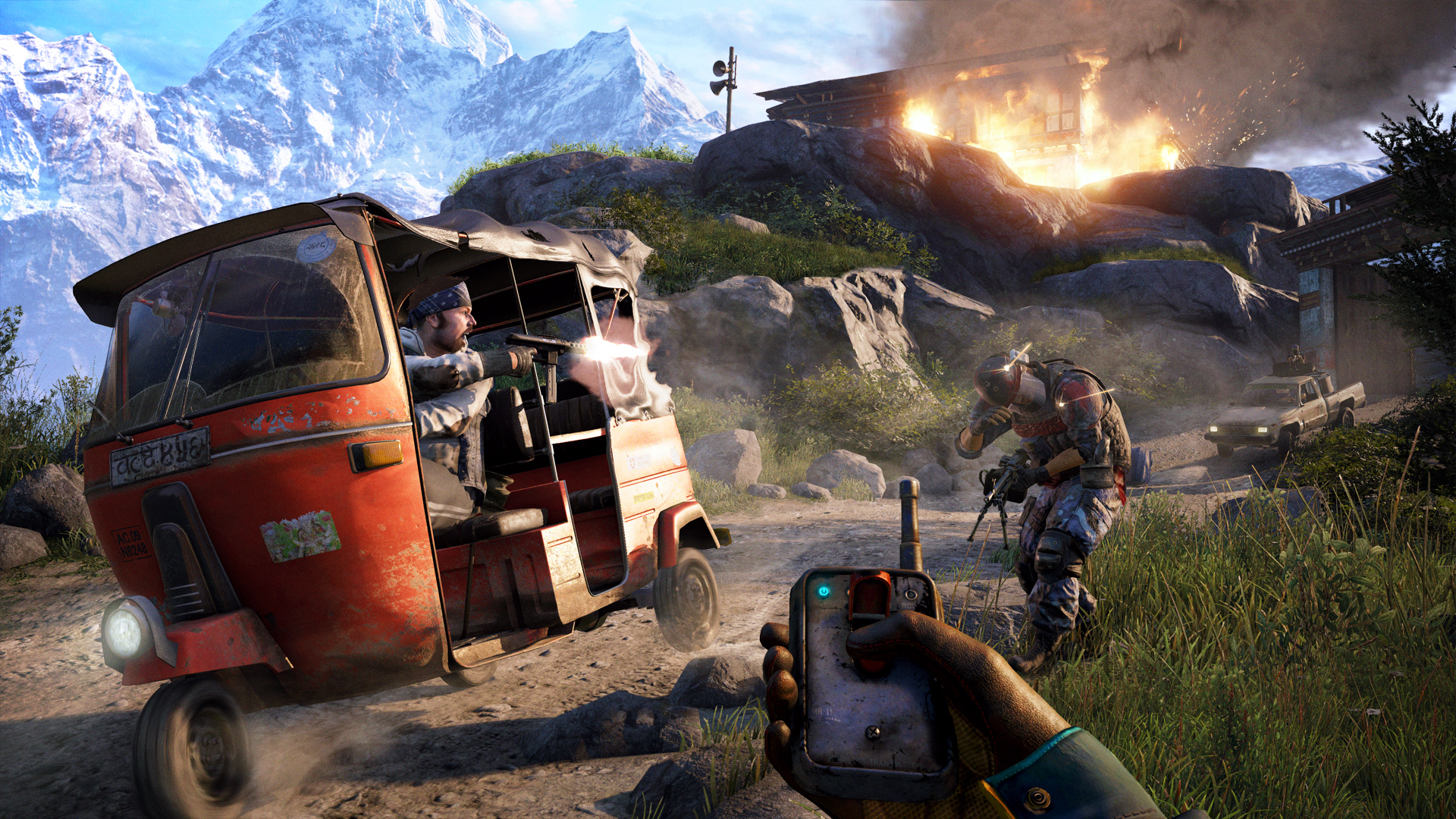 Many loved FarCry 4 as it is in many ways superior to FarCry 3, the sheer freedom to goof off and have your own fun is unbound, but in my opinion, it missed the mark where FarCry 3 hit. It was fun, but it wasn't as fun as FarCry 3.
FarCry Primal (2016)
When I heard FarCry Primal was being developed, I was stumped. I asked myself, "who the heck would play this game". I mean, it's not everyday you hear someone say "Right, we need a game set in the Mesolithic Age, playing as a caveman, hunting mammoths and sabretooths". It's a unique spinoff diverging from its roots.
It's a spinoff, akin to Blood Dragon, but it's clear that the developers were committed to create an unprecedented experience. They did not cut corners in the development of Primal. They even went to make up a language based on our modern understanding of Proto-Indo-European for the many tribes inhabiting the land. Talk about commitment.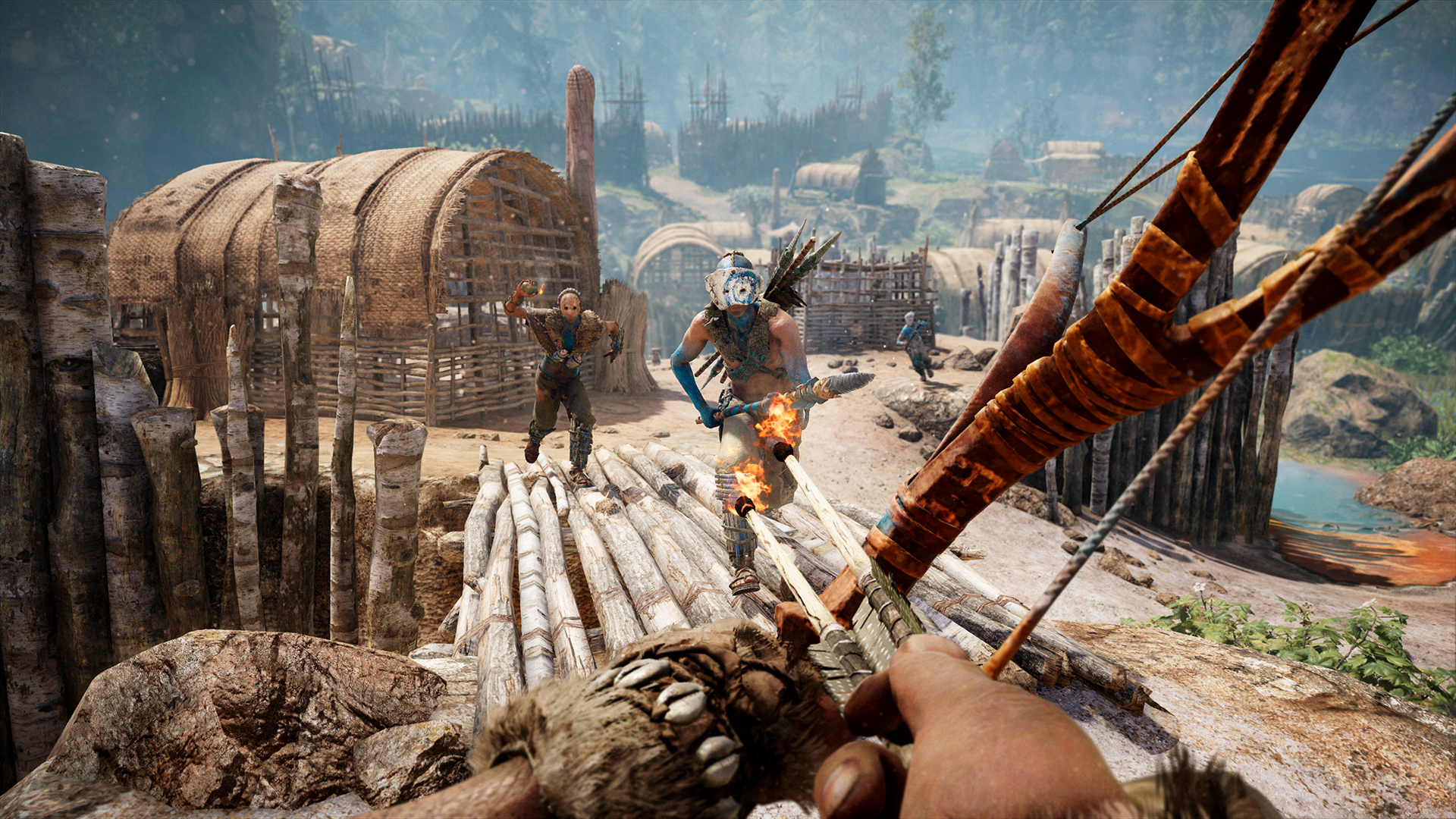 As usual, some of the mechanics are recycled from previous instalments but they also introduced better simulation AI and a new pet and tame mechanic for animals. Some were critical of certain repetitions in its design, mechanics, and its progression system, though others actually love those very same parts. It's a proven formula after all. Well-written and interesting, it is worth your time if you are a fan of the series.
FarCry 5 (2018)

Set in the land of the free, America. This installment takes place in none other than the wild state of Montana. Inspired by doomsday cults and religous fanatics sprouting all over America, Ubisoft managed to pull off another interesting villlain.
With a colossal and lush landscape, it's great fun to travel in-game and shoot some baddies up, especially in co-op. So now two of you can speak the language of democracy: guns and explosions!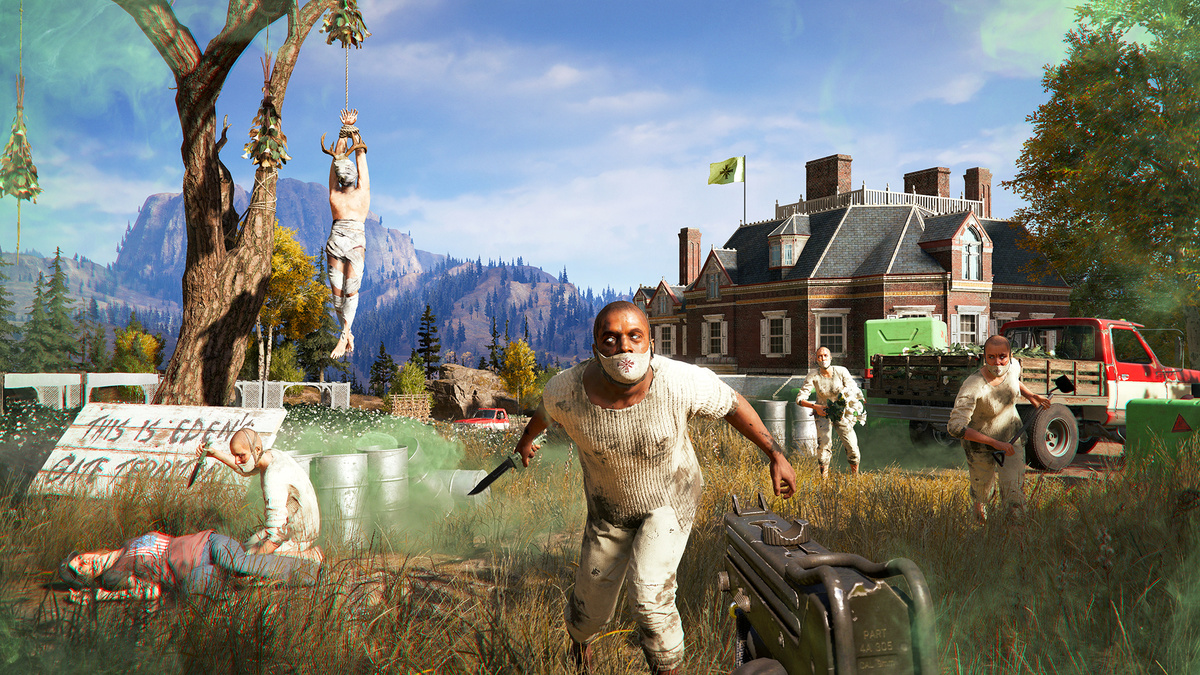 It received great fanfare and acclaim, marking another great milestone in the FarCry series.
Learning from the mistakes and triumphs of past titles, the veteran teams at Ubisoft have designed another polished and fun experience for all fans of the series. However, it did not reinvent the wheel, rather, improved on what is already a solid foundation, and added great bits here and there. It is definitely a polished iteration of FarCry.
This is what 14 years of improvement looks like, until we see the next one…
FarCry: New Dawn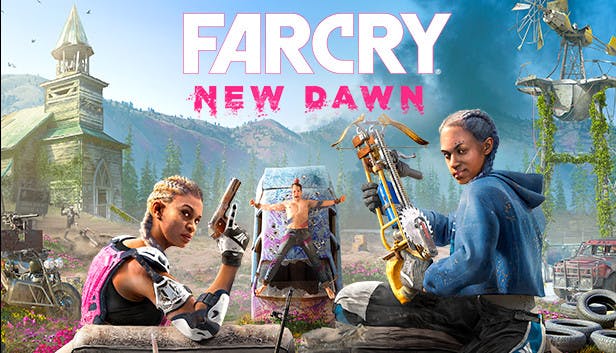 The spinoff to FarCry 5 introduced to us what seemed to be a vaporwave-themed world with the overabundant use of the pink and blue palette for an exciting post-apocalyptic world!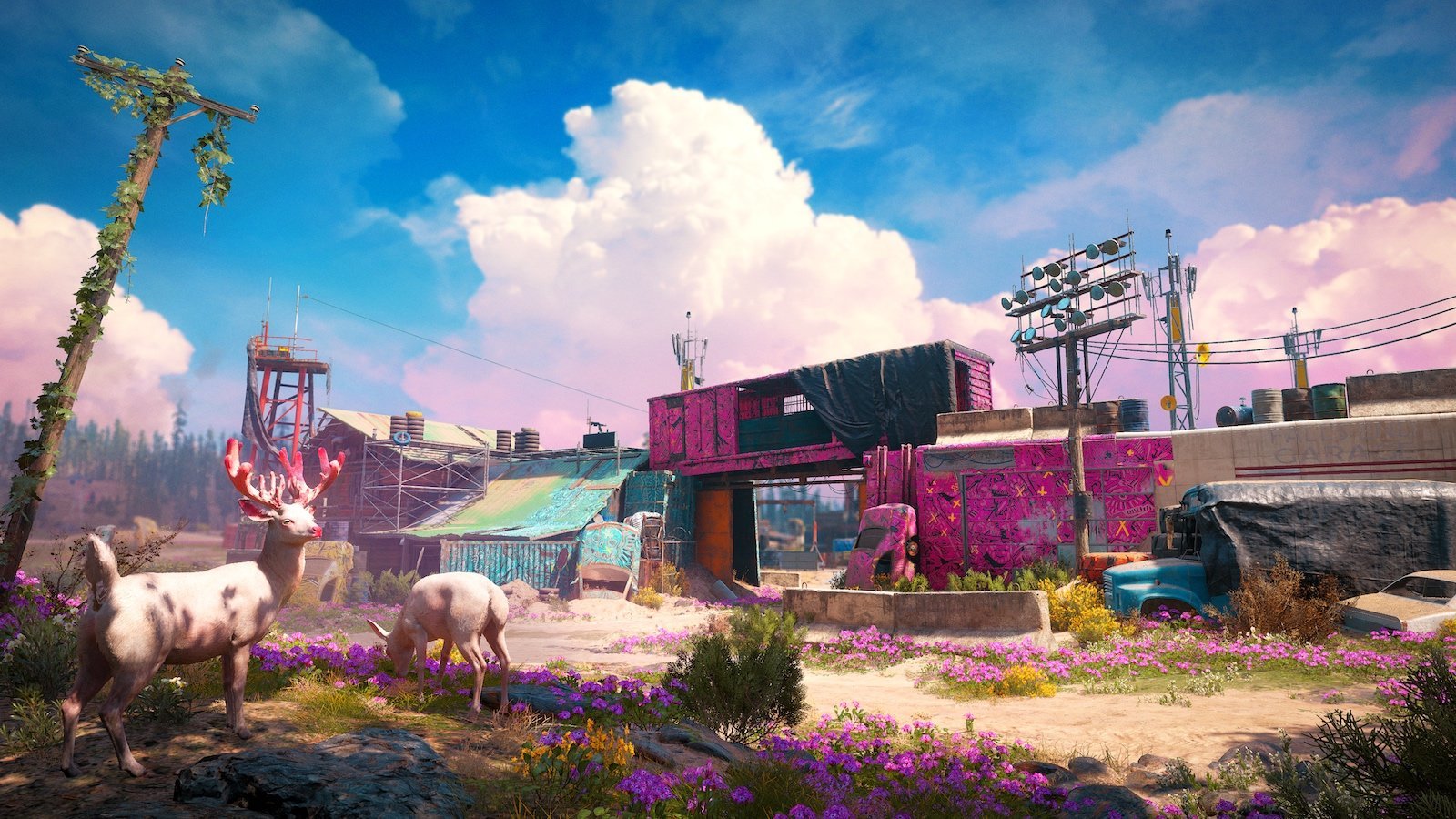 Set 17 years after the event of FarCry 5, the game reimagines the FarCry 5 world after a nuclear fallout. It doesn't sound as bleak though, as the world is pretty with vibrant colours and lush, untouched nature waiting to be ravaged in the mindless chaos that is signature to the FarCry series.
FarCry: New Dawn offers immense fun through exploration of its undoubtedly beautiful world, but the story is starting to become a bit stale, with the introduction of the villains who appear to be ruthless twin sisters, Mickey and Lou. At this point, Ubisoft has got to find a way to refresh the villain role.
It's all praises until we talk about the mechanics. Ugh. The gameplay mechanics is where I see potential fault. As the game left the beaten path set by all its predecessors, it introduced to us an RPG-style shooter, not unlike Tom Clancy's The Division 2. With weapon rarity and damage modifiers set, its a far cry in a FarCry game. So, as you can imagine, there will be some grinding, there will be some loot-chasing, there will be the arduous level-raising, but it doesn't smother the fact that New Dawn is a goddamn beautiful world to be in. Pardon my French.
But hey, see what the KKP team has to say about FarCry: New Dawn.
---
At the end of the day, FarCry never ceases to amaze me. Ubisoft has consistently nailed the fun open-world formula in FarCry. There's always potential to bring out more and more improvements to the series. But as it continues to walk the beaten path, it might end up just another FarCry, something that I pray would never come.