Another new week, another new location for Borderlands 3's Maurice Black Market vending machine and Legendary goodies. Here's how you can find the newest Saurian vending machine.
How To Find Maurice's Black Market Vending Machine This Week
You need to head down to the Voracious Canopy in Eden-6. Keep pressing on forward in the Family Jewel ship and to GenIVIV's boss fight room until you reach this point.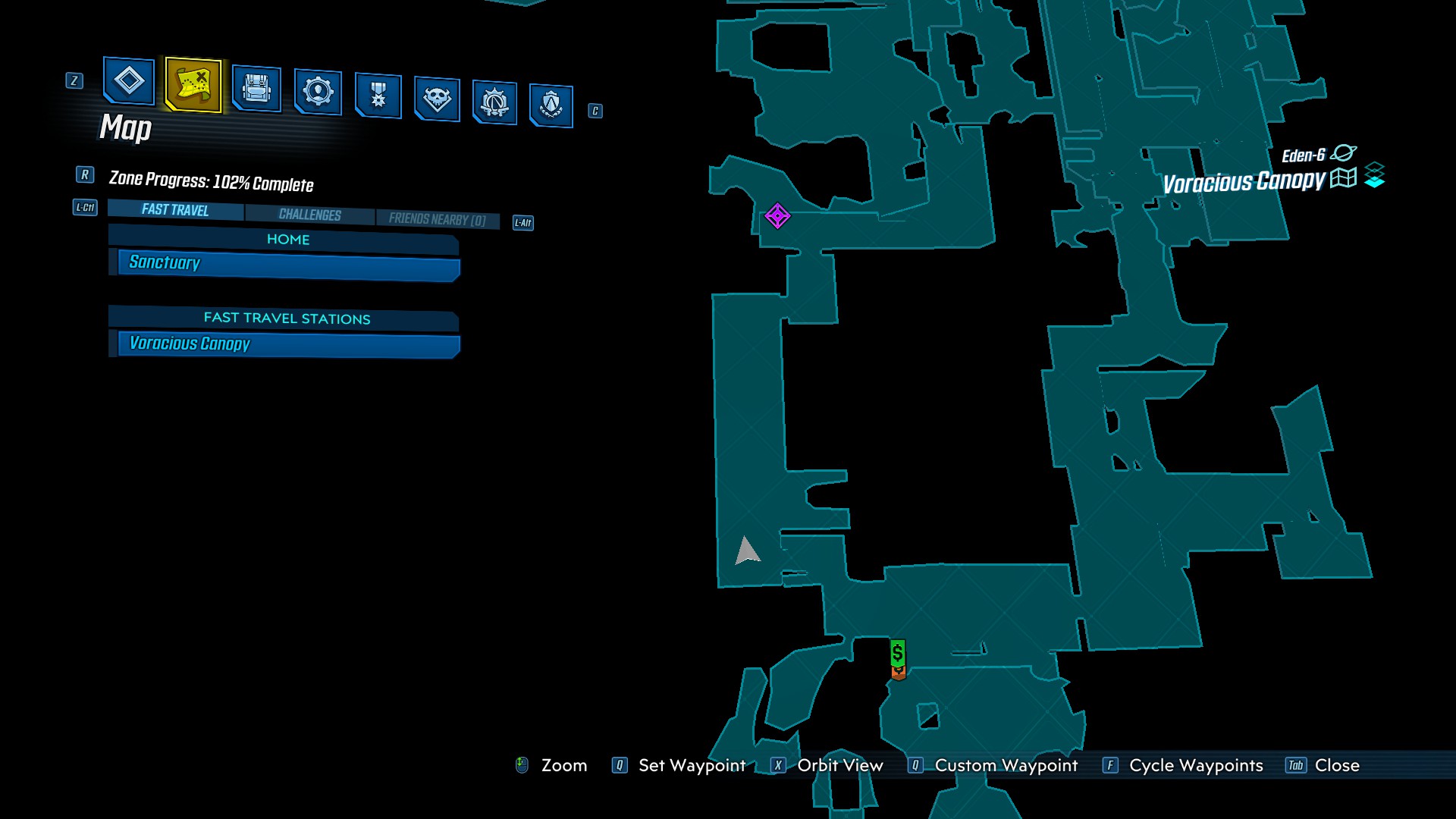 Head on forward to the Private Shuttle Bay entrance, then turn left to see the well-hidden Black Market vending machine.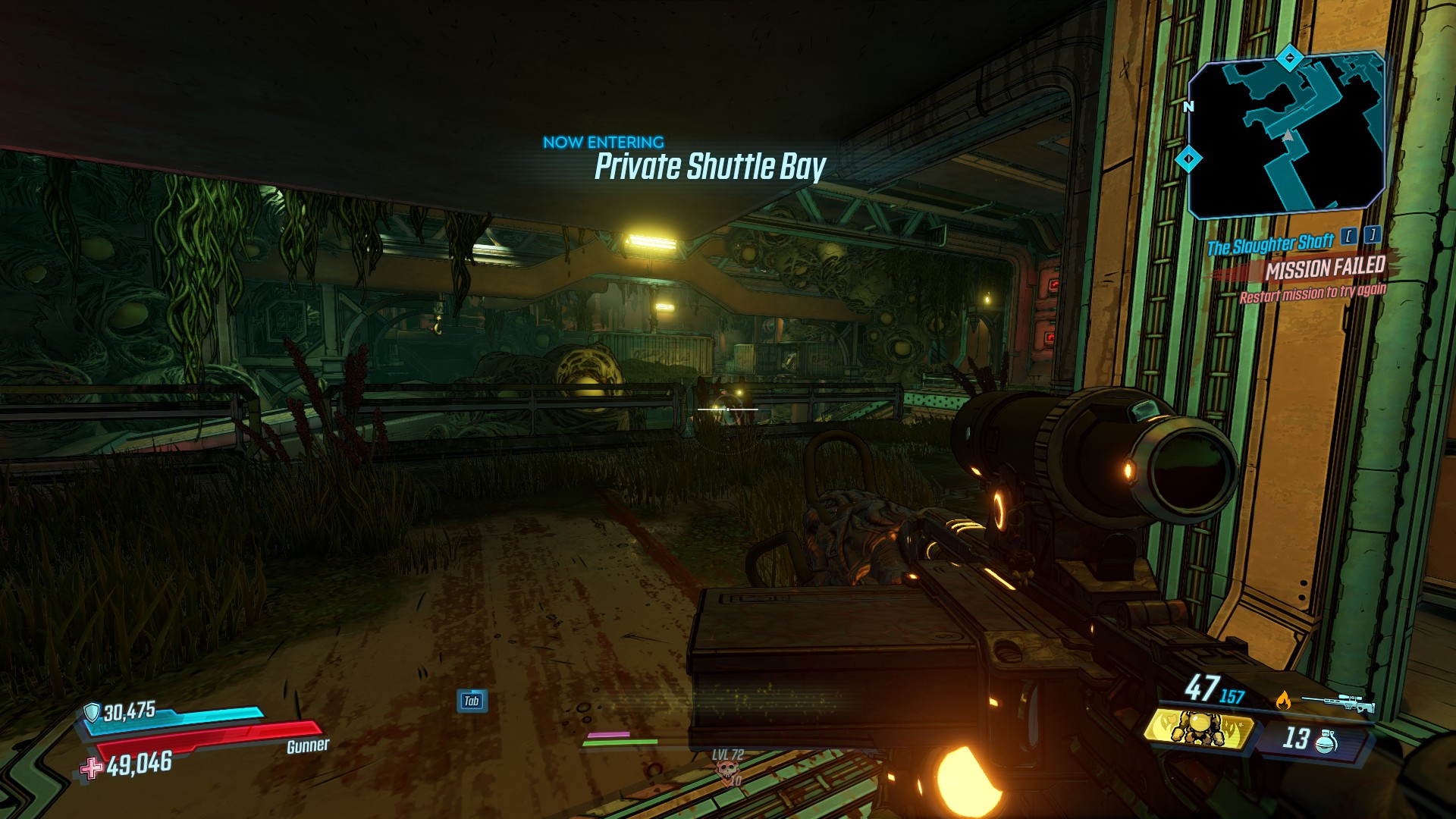 Here's what you can find on this week's Black Market vending machine.
Carrier Assault Rifle.
Multiple versions of the Infinity Pistol, from regular to elemental-infused versions.
Venomous Hornet Pistol.
The Infinity Pistol is a pain to farm, so this Maurice Black Market vending machine is a godsend. Better get as many as you can for each of your characters, especially when they're at max level cap. Money protip: to get a steady 20 million, just kill the Handsome Jackbot boss at the VIP Tower in the Handsome Jackpot planet (DLC1), then get your cash in the subsequent vault room.