2010's Nier by Cavia and Square Enix has a masterful story buried in its dark fantasy conventions and memorable characters. It also had a lacklustre action game attached to it, if I'm being honest. Everything felt sluggish to play and not as precise as it should.
With the 2021 Nier "remake" dubbed Nier Replicant ver.1.22474487139…. (which I am not typing out again out of brevity's sake), developer Toylogic is taking the backbone of the last game, Nier Automata, and reworks it into the original Nier plot & structure. The remake feels brand new so far, but similar enough to exude its pathos & emotional key scenes to gut-punch you where it counts.
The most obvious changes in the remake are the graphics: this is clearly a game that needed a visual overhaul. The 2010 version wasn't quite a sight to behold as it was too similar to the art style of many generic games around that time. Here, everything looks more in line with Nier Automata and is all the better for it. The 60 frames-per-second-and-more also helps to make the action butter-smooth and easy on the eyes and senses.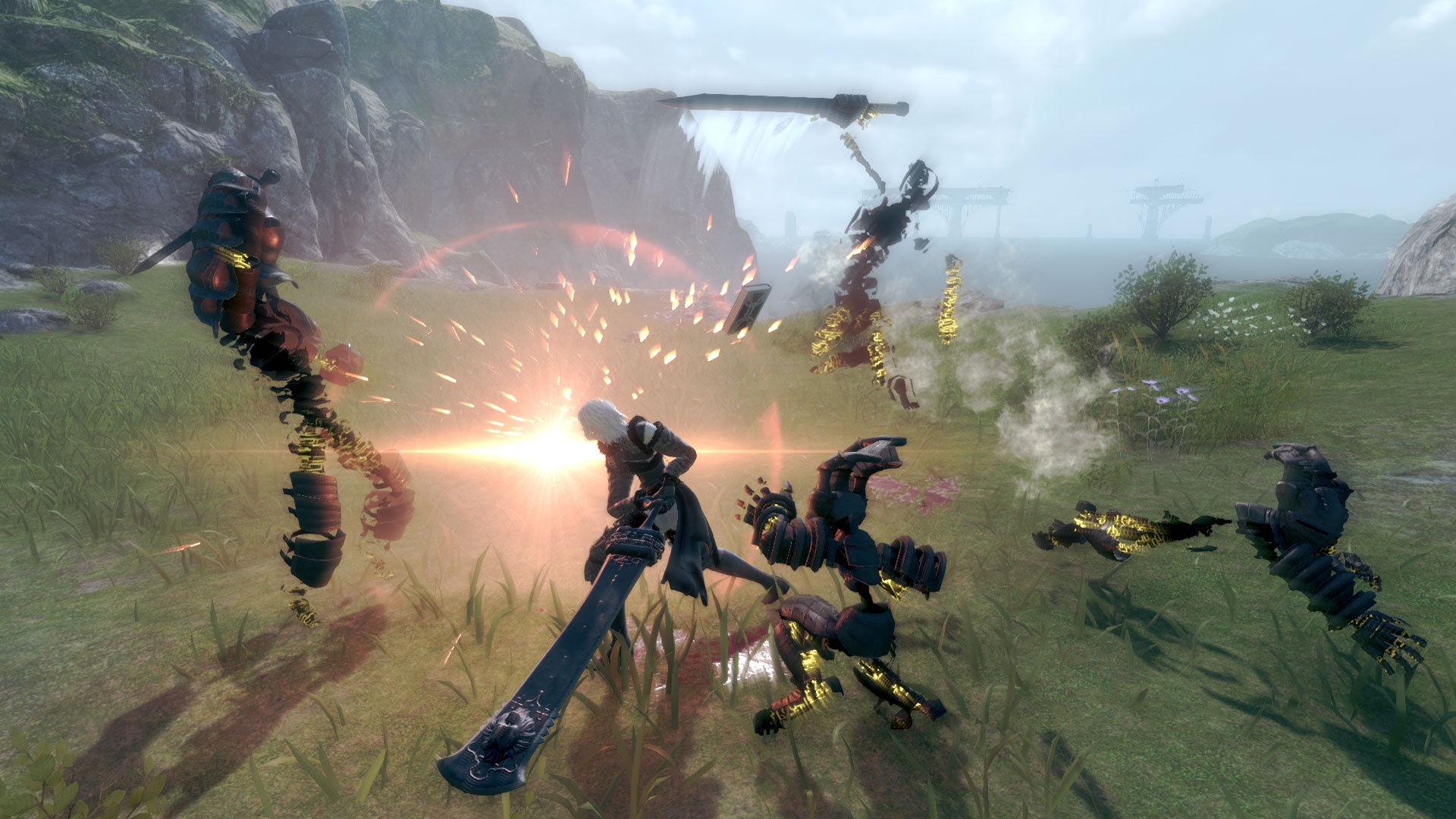 Gameplay-wise, it's apparent that the overhaul was sorely needed to bring people's focus back to Nier's origin point but with modern sensibilities cultivated since the original's 11-year debut prior. The Junk Heap section, the Aerie boss fight with Hook, and the Northern Plains section may seem familiar to folks who played the game back in 2010, which is honestly only a fraction of you. There's a reason why the OG game had cult status.
Essentially this Nier experience will be a brand new one for everyone that's hard to go back to, no matter how much you want to make a comparison. So far in my few hours playthrough, I'm just trucking on even though I know what happens. I played the 2010 version and never wanted to revisit it, knowing this version exists.
The basic controls are the same: you play as the title character Nier and his quest is to cure his sister Yonah of the Black Scrawl disease, no matter what it takes. He comes across friends like the potty-mouth warrior lady Kaine, the arrogant yet well-meaning Grimoire Weiss the talking book, and gentle Emile. He also will fight a ton of Shades, from tiny monkey-mimicking ones to giant boss-like effigies with bullet hell patterns and giant swings they throw at our titular hero. Fortunately, Nier himself has light attacks, heavy guard-breaking attacks, a fancy dodge, a parry/block defensive move, and the Grimoire to shoot his own magic bullets and long-ranged spells from.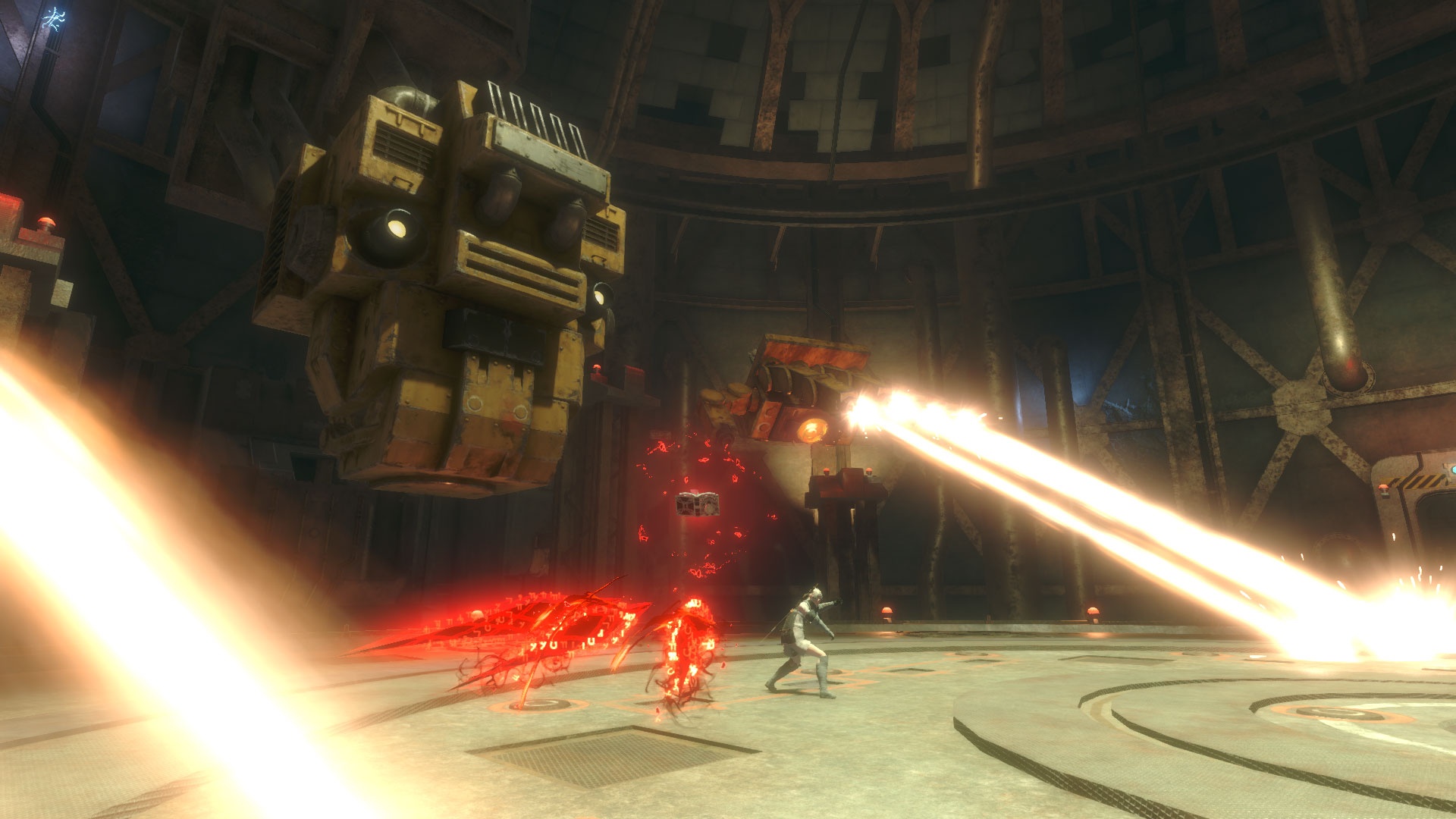 True, he has a similar arsenal in the 2010 game, but it feels so much better here. This is because of the aforementioned 60fps+ movement, the spot-on precise controls, and the fact that Toylogic is recreating what made Nier Automata become 2017's GOTY: Platinumgames' involvement.
My few hours of previewing the game equals no dull, boring, and awkward spot while slashing my way through Shades and defeating Hook all over again in a new coat of paint.
A substantial one, at that, while not changing too much to justify the "remake" branding with new rearranged music, re-recorded lines from the original VOs, and expanded weapon stories. Think of this as a much-needed and thorough sandpaper work on a rough piece of antique woodwork.
Plus, the main character Nier looks a lot younger than the 2010 Gestalt original, as the devs and the game's original creators like Yoko "Moonface" Taro are using the young Nier for the first time outside of the Japan release. It helps to have your protagonist look like a bishie, for mass appeal and non-gender specific cosplay potential, when the world goes back to normal, hopefully by the time 2021 comes to a close.
Speaking of this year, Nier Replicant ver.1.22474487139…. will be out on this 23rd April to celebrate the anniversary date of the 2010 Nier, appropriately enough.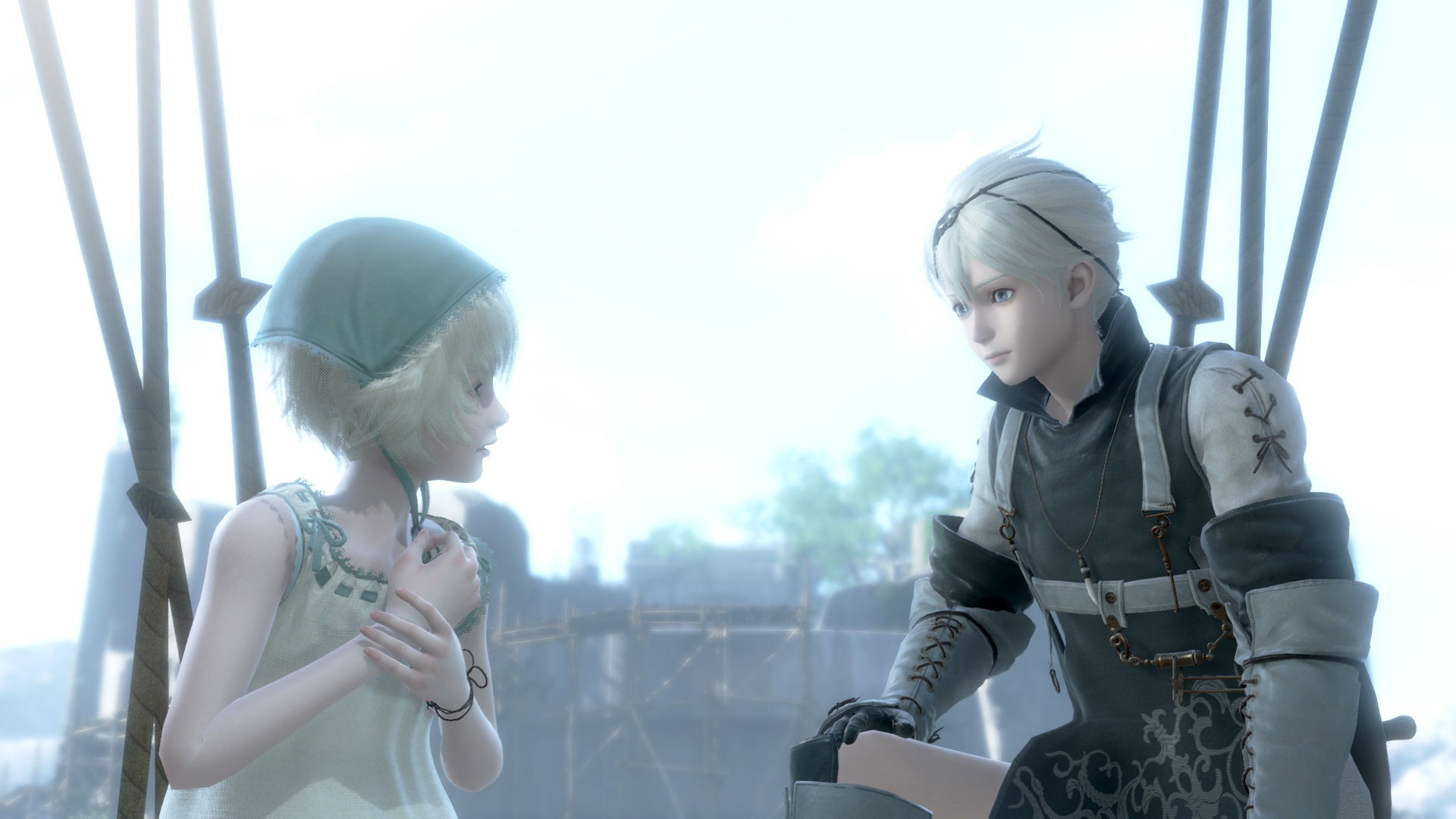 Related