Platforms: Xbox One, Xbox Series, PS4, PS5, PC
Genre: Open world action-adventure times a hundred
The last we heard of Volition's Saints Row series, it ended with a huge bang with part IV and its Gatt Out Of Hell expansion, which basically pushed the envelope in terms of action-adventure open-world sandbox craziness. Part Crackdown, part GTA, and all crazy, the Saints Row games are critical darlings among gaming fans & sandbox game aficionados because of its multilayered approach. Why buy the cow when you can spray the metaphorical milk all over the city for free? No wait, that's not how the saying goes.
In any case, developer Volition plans to revisit the Third Street Saints once again after years of staying quiet. How will the next game shape look like? In the developer's words, it's just going back to its open-world action adventure roots.
New Jack City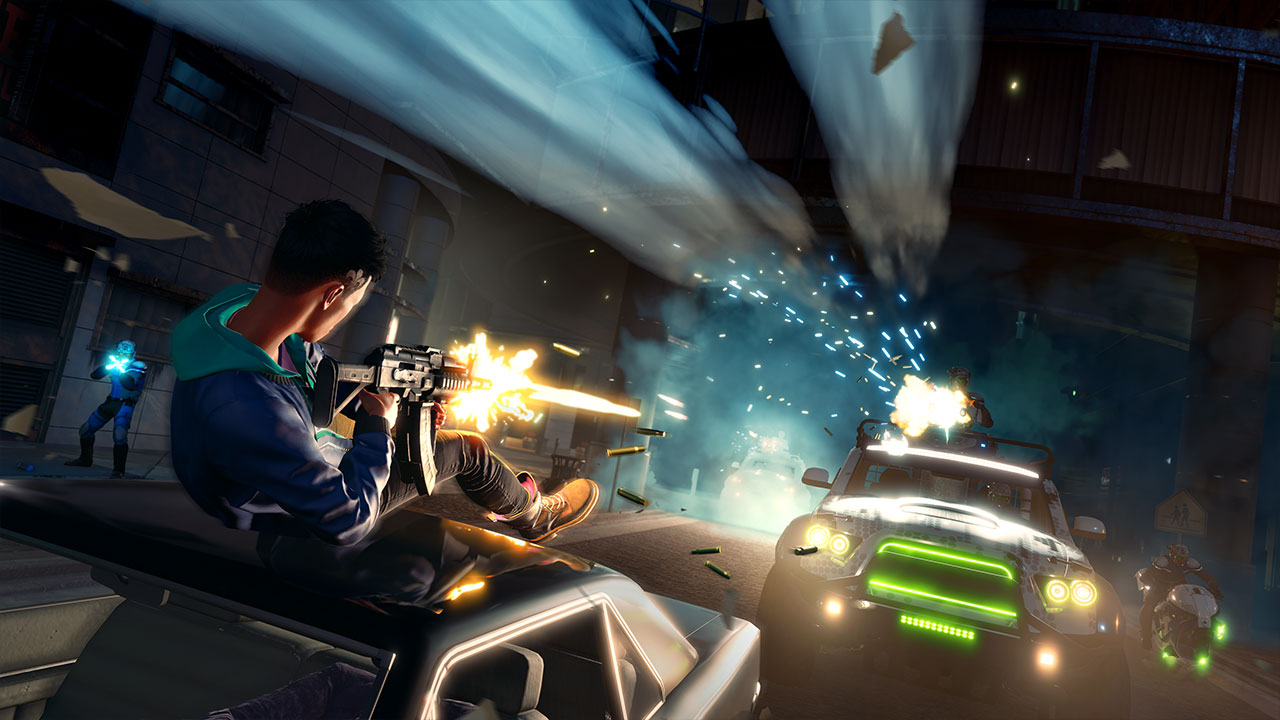 So what is the new Saints Row about? It's not a part 5 and a continuation, that's for sure. Volition is doing a clean slate with the action-adventure series and is starting anew. The team said that after the events of Saints Row IV and the Gatt out of Hell expansion, there really is nowhere else to go. A reboot is necessary if they want to continue with the game brand, especially if they want to go for a "contemporary" narrative.
But it's a reboot that makes sense, as Saints Row did start out as a "grounded" GTA clone but with better action and more humour (juvenile and otherwise). Saints Row The Third was the apex of that sandbox gameplay before it went over-the-top and emulated Crackdown in part 4, so the team are doing just that with the reboot.
"We're just going back to our origins," says chief creative officer Jim Boone. He and his team mentioned that the touchpoints of influences for the next Saints Row are threefold: Baby Driver, Hobbes and Shaw, and John Wick. These action films are what will inspire the next Saints Row; car chases, crazy guns, shooting and combat up the wazoo against rival factions, and all-out mayhem as you assert your dominance in the game's brand new setting.
The reboot will feature a new Third Row Saints gang, led by "The Boss" (which is you) in an all-new city: Santo Ileso.
This new locale is clearly modeled after New Mexico (think Breaking Bad), but with a lot more incoming crazy nonsense befitting of a Saints Row game. Apart from jacking cars, performing heists, or just participating in straight-up gang wars, you can customize your criminal empire as you build it from the ground up. If you want to put a fast-food restaurant next to a sewage power plant, you're free to do so. There will be nine districts, with revealed locations including the El Dorado casino district, the rich mansion-filled housing district of Monte Vista, and a financial district ripe for skydiving and wingsuit-gliding.
Yes, there are wingsuits in this game. The gameplay demo we were shown wasn't completely detailed with how much micromanaging you can do, but you can clearly build whatever you want when you take over certain parts of the city.
Gangland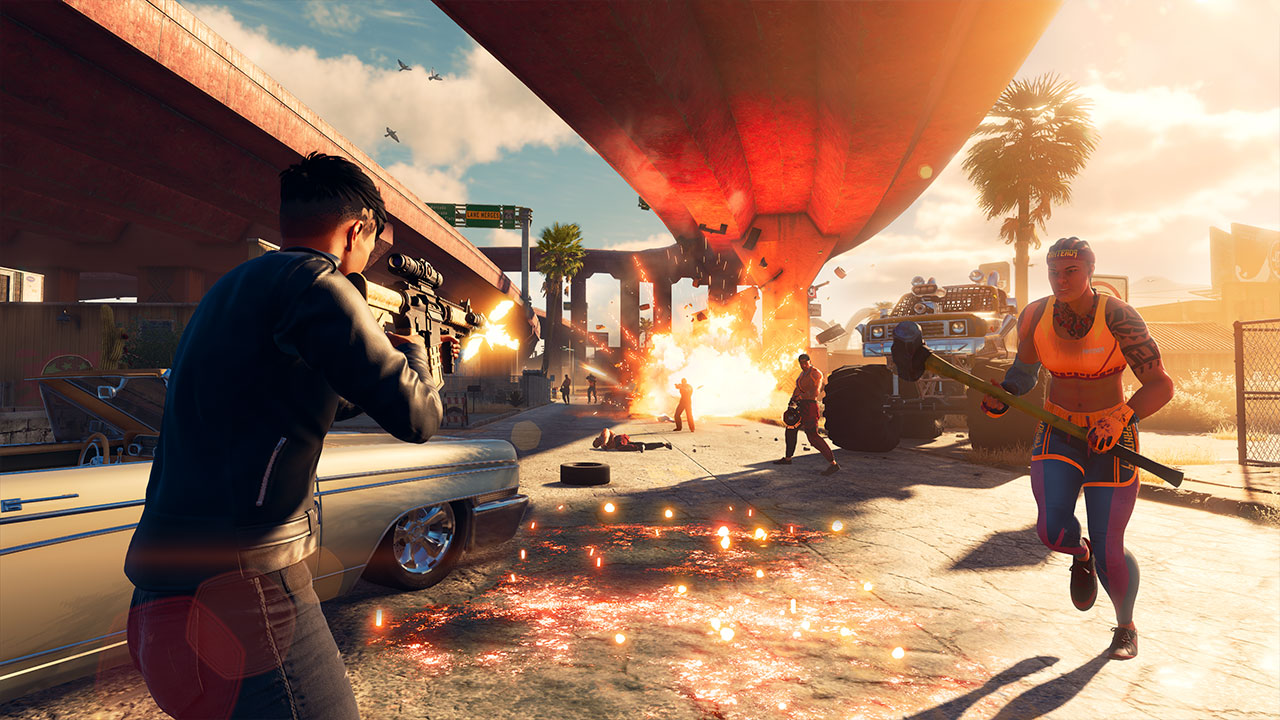 Your control over the city will not go unchallenged: you have three new factions to fight against. The orange-clad Los Panteros are the brute force gang, while Marshall Defense are the military contractor group with all of the city's security systems and armaments. The Idols are the "icons of the new world" and wear visually overwhelming gear while championing their self-style anarchists reputation.
All of them are dangerous foes with their own strengths and weaknesses: the Los Panteros can probably maul your group head-on with powerful weaponry and attacks, while The Idols have strength in numbers, bikes, and hand-made explosives (among other gadgets they have). Needless to say, Marshall Defense has high tech gadgets, weapons, and vehicles -from tanks to VTOL planes- up the wazoo.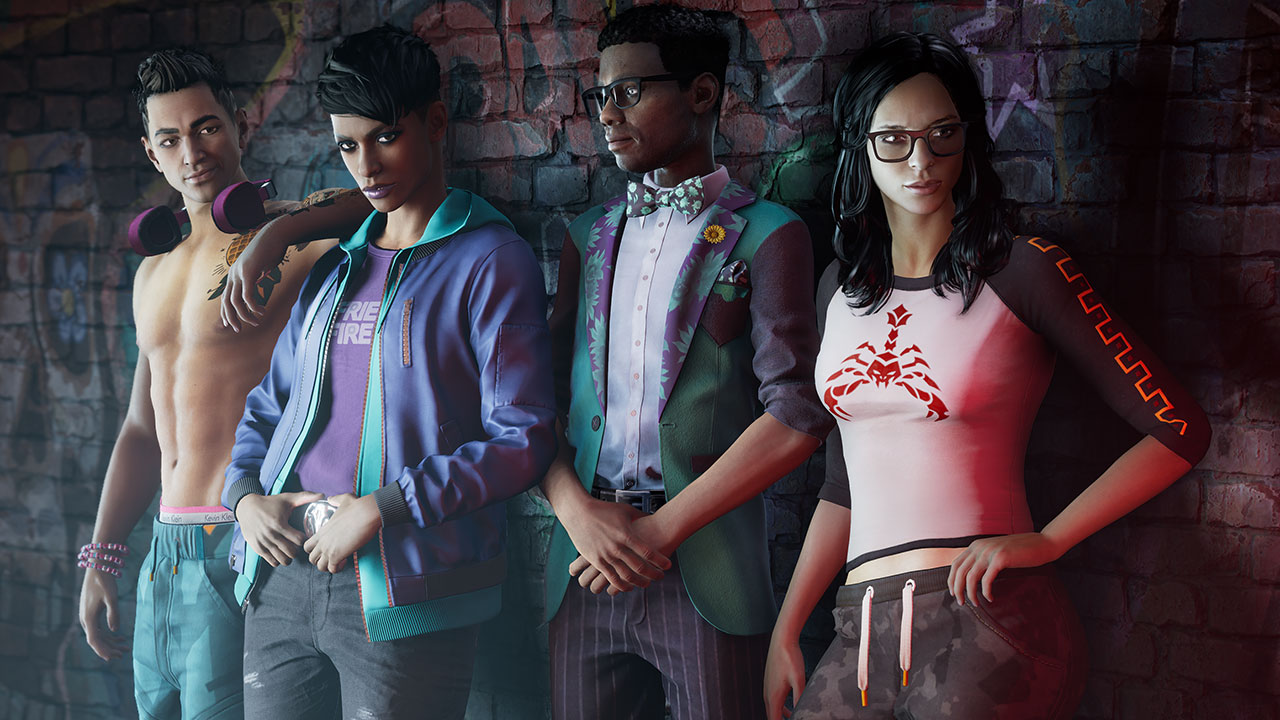 Fortunately, you have crafty pals by your side. Tagging along The Boss (your character) is Neenah the driver, Eli the planner (and former failed startup guy), and Kevin the wild card.
Each of them will have their quirks, their own story missions to flesh themselves out, and probably a defining trait to make them just as entertaining as past characters in the Saints Row franchise. For example, Neenah used to work for Marshall Defense while Kevin was formerly an Idols gang member before they changed their ways to help The Boss.
Speaking of, The Boss can be either male or female, with eight different root voices to choose from. No pitch-shifting though; all the crazy customization for the main protagonist is toned down this time around, so don't expect part IV levels of creation.
Rock N Rolla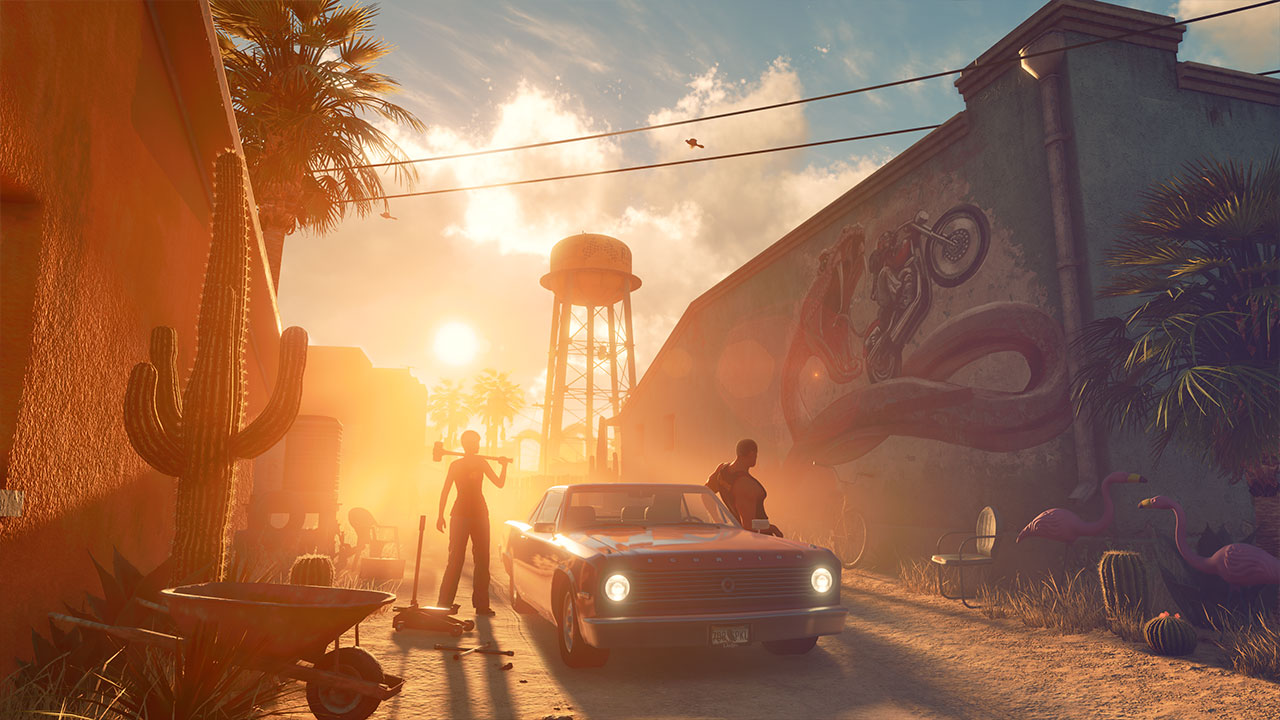 If you're hoping to see old characters like Johnny Gatt making an appearance, you will be disappointed. Volition is serious when they wanted to make this a pure reboot with no major connections to the past four mothership games, apart from easter eggs. Which is honestly fine by me; it'll be interesting to see how the new cast and storyline will fare and whether it can recapture the glory days of the series while carving out a new identity of its own.
Some omissions are a bit controversial though. Cruise control will not be back; it's a divisive feature among fans and the devs at Volition as it maintains a constant acceleration speed while driving so you don't have to control the car while doing a drive-by. So naturally, they're taking it out. To make up for it, the team made a promise that the car will be a better weapon than before. Driving will be improved upon and will not be totally reliant on what gun your driver and passengers will be wielding.
While we're talking about extra players, this Saints Row will still have its two-player co-op back, so you can team up with a buddy to cause mayhem in the not-New Mexico city you're in. Volition mentioned that there will be a "pranking" mechanic in co-op, though the team can only talk about this in a later time. We're guessing two players in the same space can prank each other in-game with tools & glitches.
Return Of The Cool
Best of all, the title's new in-house engine will make all these fundamental gameplay mechanics work and move smoothly. We're talking fast loading, seamless gameplay transitions; it's going to be a feat the devs will hopefully accomplish.
Based on the gameplay and trailer we've witnessed, Volition is making do with that promise of going back to basics. The developer has already proven themselves to be a de facto action-adventure expert if the Saints Row series reception in the past is of any indication. This current vision of the upcoming game is just a reminder that we need another high-quality open-world do-it-yourself action adventure crime caper; at least one that is worthy of our 30+ hours of play.
The Saints Row reboot will be out on 25th February, 2022 for PC (Epic Games Store exclusive), Xbox One, Xbox Series, PS4, and PS5.