Netflix's Red Notice Is Carried By The Rock & Ryan Reynold's Fun Buddy Cop Dynamic
The Rock, Deadpool and Wonder Woman in one movie. What more do you want? Here comes this star-studded action comedy movie directed by Rawson Marshall Thurber, best known for 2004's DodgeBall: A True Underdog Story, 2013's We're The Millers, 2016's Central Intelligence and 2018's Skyscraper (those last two movies also star Dwayne Johnson).
What does Red Notice even mean? Well, the movie tells you the definition right at the beginning of the movie, just in case there's any confusion. Basically, Red Notice is the highest level of an arrest warrant issued by The International Criminal Police Organization (INTERPOL), which is reserved for the world's most wanted criminals.
Wanted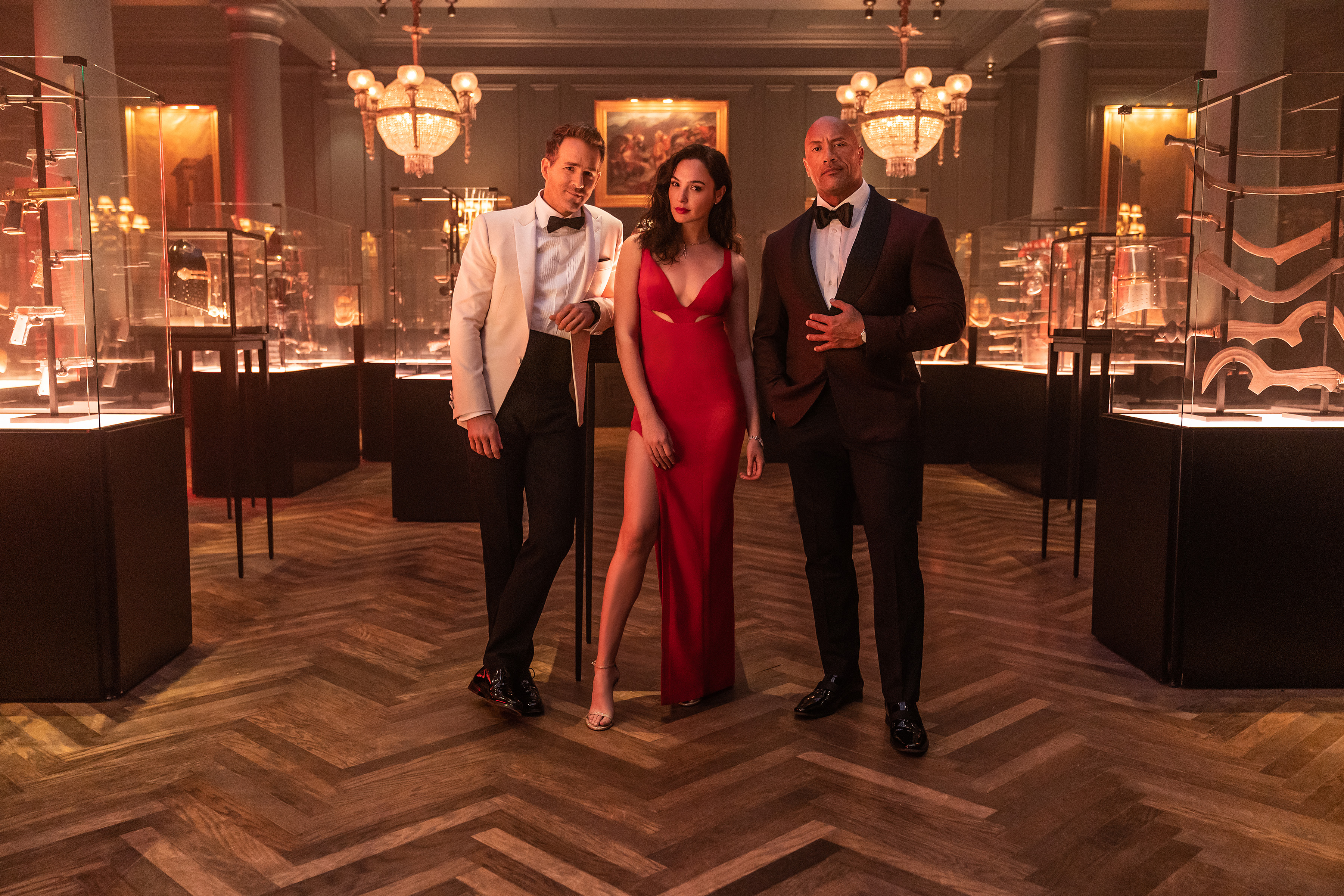 There you have it. Before we even meet the main protagonists of the movie, the movie wants you to know how badass they are. That's what this movie essentially is, to showcase the badassery of the badass people featured in the movie. Red Notice is a globe-trotting buddy cop action heist flick. Just like in other heist films, the characters will travel the world in search of their MacGuffin. Yes, of course, there's a MacGuffin.
Dwayne 'The Rock' Johnson play FBI profiler John Hartley, who is forced to partner with Ryan Reynolds' Nolan Booth (who is one of the world's greatest art thieves) to catch the aforementioned MacGuffin and one of Booth's biggest rivals, The Bishop (who is played by Gal Gadot). As expected, Dwayne Johnson oozes his usual charismatic self, while Ryan Reynolds brings his snarky retorts. Both are charming as hell, while Gal Gadot is a pretty great fodder against both of them.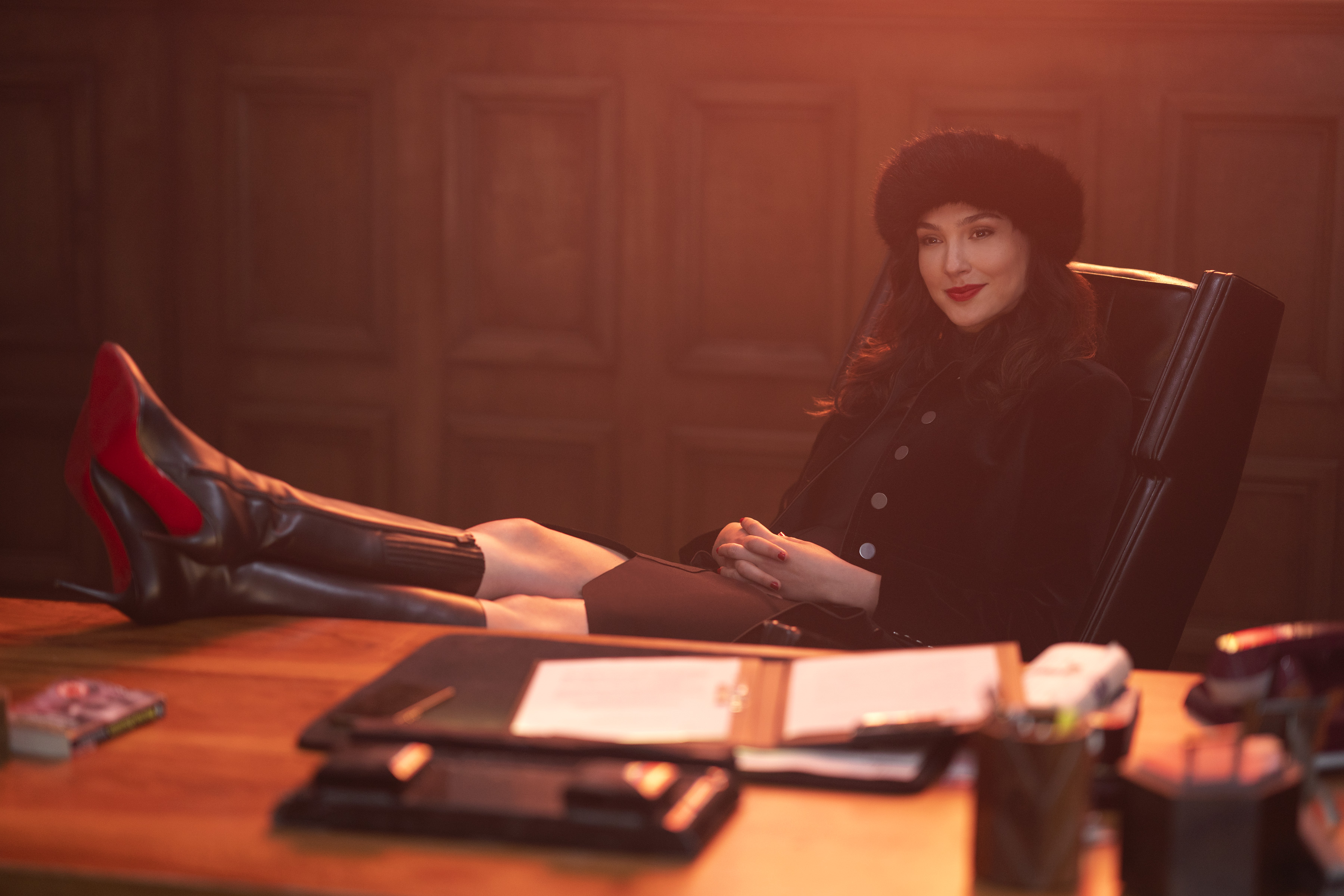 In Red Notice, most of the screen time is devoted to the adventure of Dwayne Johnson and Ryan Reynolds' characters. There's a strong buddy cop dynamic to the whole thing, and with the sheer star power and charisma from both of them, it would be a surprise if it doesn't work, but it definitely does. They shuffle from banter to banter and it's a fun time following them from location to location in a different situation.
The director of the movie is definitely no stranger to comedies, so you should definitely expect a lot of jokes with the help of some Deadpool snark from Ryan Reynolds. Ryan Reynolds and Dwayne Johnson do have chemistry together, so it's great to see their back and forth.
Star Power
While the movie begins with an explosive start (barely 10 minutes into the movie and there's already a high-octane chase sequence), the full runtime of the movie is almost two hours long. Thankfully, with all the backstabbings, betrayals, and amount of action going on, it's hard to get bored while watching this movie.
That said, there's nothing much that Red Notice offers in terms of genuine surprises or anything new. You've probably seen most of what happens in this movie in other action, heist and buddy cop movies. It's a bit formulaic and generic, but then again, this movie has Dwayne Johnson, Ryan Reynolds and Gal Gadot to carry it. In a few years, you'll likely just remember Red Notice as the movie with those three actors/actresses in it.
Also, for a movie that is supposed to have a whopping US$200 million budget, the movie does have a lot of spotty CGI in it. If I noticed them, it will probably be glaring for some. It doesn't hurt the movie much, but it does somewhat ruin the immersion (as any bad CGI would do). Clearly, it doesn't take a genius to see how much of that money went to the big stars' salaries.
Ultimately, Red Notice is a fun two hours of banter and action carried by the performances of its three main actors/actresses. However, it's not very memorable and it's the type of movie where you shut off your brain for a while to enjoy (a popcorn flick). It won't win any awards, but it's action-packed and funny. And sometimes that's better than nothing.
Final Score: 60/100
We attended an early screener of Red Notice courtesy of Netflix Malaysia. Red Notice is slated to premiere on 12 November 2021 on Netflix.