Demon Slayer The Hinokami Chronicles Post-Launch Update 3 Adds New Playable Demons
SEGA has announced that the Post-launch Update #3 for Demon Slayer Kimetsu No Yaiba The Hinokami Chronicles is now available. 
In this update, the demons, Enmu and Yushiro & Tamayo, have been added as playable characters for Versus Mode. Enmu's attacks have a long reach due to the way he uses his hands, and he is also good at chasing people down with projectiles. Yushiro & Tamayo are both demons, but Yushiro is the main fighter for this special pair. 
This update now adds a 60FPS setting for online battles with other players. New Online Missions, new Rewards, such as new Quotes and Profile Photos, as well as some minor bug fixes are also included. 
[Post-launch Update #3 – New Playable Characters]Â 
Enmu (Voiced by: Daisuke Hirakawa)Â 
Lower One of the Twelve Kizuki who serve under Kibutsuji's direct command, Enmu has a twisted personality and savours the sight of people's sorrow and grief. After being granted blood from Kibutsuji himself, he attacked Tanjiro and the other Demon Slayers who went aboard the Mugen Train. 
Enmu is skilled at deploying long-range assaults as well as projectiles that can stop an opponent in their tracks.  His Light Attacks and Throw both have a considerable range, allowing him to fight while keeping his opponents at arm's length.
When a Skill is used to obstruct an opponent's movement, repel an opponent's attack, hit the opponent, or even counter the opponent's defence, it becomes an opportunity to utilize a Demon Skill. There are two different ranges and activation times for these Demon Skills, but none can be blocked. They work best when employed to infiltrate your opponent's head. 
Yushiro & Tamayo 
(Voiced by: Daiki Yamashita, Maaya Sakamoto)Â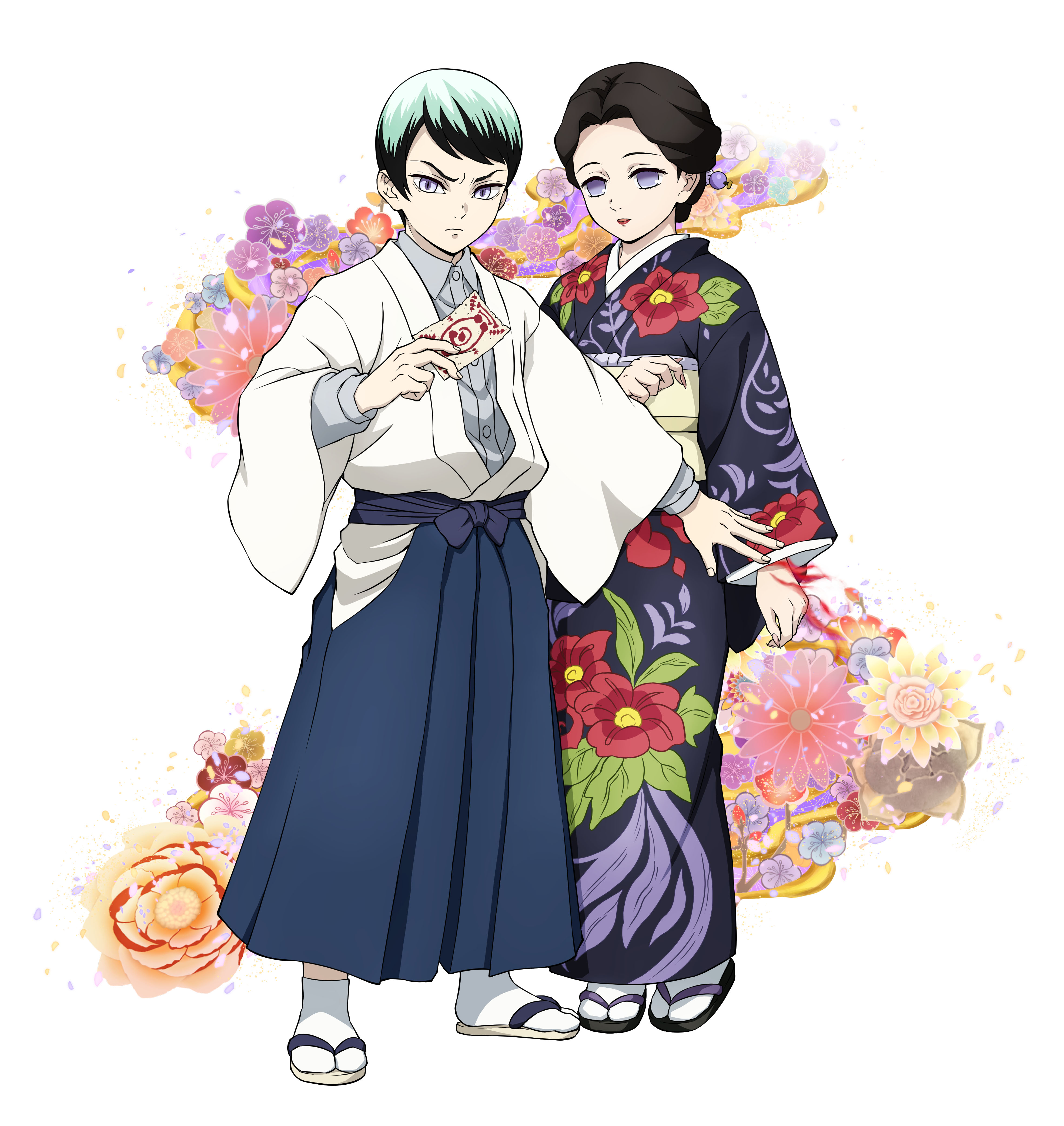 Tamayo researches demons with the hope of taking revenge on Kibutsuji, the man who turned her into one. Yushiro is a young man whose life was saved by Tamayo by turning him into a demon – her only successful attempt thus far in her research. 
Yushiro and Tamayo act as a team, with Yushiro as the primary fighter. Yushiro has the ability to strike while dodging his opponent's attacks, as well as Skills that allow him to attack while warding them off, letting him to "leap-frog" into the lead during encounters. Tamayo, who has her own demonic features, may also be summoned by utilizing a Demon Skill, which allows each character to maintain their feeling of individuality while battling as a team.
You can check out my review of Demon Slayer Kimetsu No Yaiba The Hinokami Chronicles by heading over here. You could also check out gameplay footage of all the awesome Ultimate Arts (ultimate finishers and super moves) in our video below: