Mark Millar's works have made for some great comic book movie adaptations, including 2008's Wanted, the Kick-Ass franchise, and Captain America Civil War if you want to count that (he wrote the original comic book storyline). However, his most successful thus far is undeniably the Kingsman franchise. 2021's The King's Man is the third instalment in the series, although it's a prequel to 2014's Kingsman The Secret Service and 2017's Kingsman The Golden Circle.
Manners Maketh Man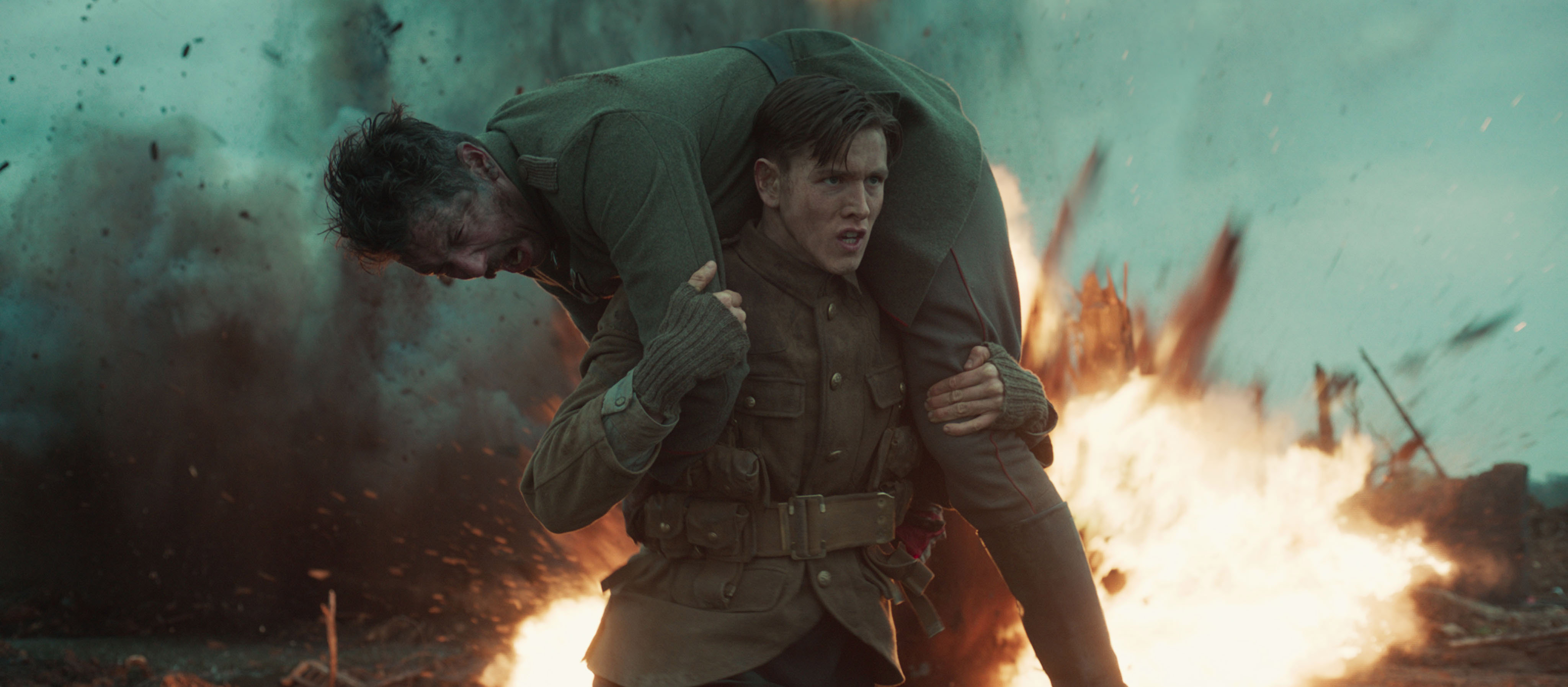 How does The King's Man compare to its predecessors? Well, it's actually very different, despite having the same director, Matthew Vaughn, but I'm getting ahead of myself. The King's Man takes place near the start of World War 1. That's an interesting setting ripe with potential for further exploration, not everything has to be set in World War 2. We've seen recent movies and games set in the era (like 2016's Battlefield 1 and 2017's Wonder Woman), but as a history fan, it's nice to see the Great War getting more depictions in pop culture.
In that regard, The King's Man is speculative fiction or revisionist history, giving us insight into the war about how or why it happened but with fictional events that happen differently from how they did in real life. However, the movie is more than that, as it seems like The King's Man is not just a historical fiction war film, but it's also a spy flick and a father-son drama. That's three movies in one, and it results in tone inconsistency.
Yes, The King's Man is an origin for the Kingsman agency featured in the first two movies, but there's a lot of stuff happening in the movie. There's the father and son drama between Orlando Oxford (Ralph Fiennes) and his son, Conrad (Harris Dickinson), which populates much of the movie's screentime. The rest is related to the World War 1 revisionist content and that leaves most of the action relegated to the third act of the movie.
If you're a fan of the first two Kingsman movies, then I can tell you without spoiling anything that only the third act and climax of the film really feels like a Kingsman movie. That's where all the slick action that the franchise is known for resides. With the movie being more than two hours long, the pacing is dragged down by the father-son drama and revisionist history stuff.
If you don't mind the mixing of tones and different genres, there's still a lot to like here. Like I previously mentioned, Matthew Vaugh can still direct slick and exciting action scenes, though the ones here aren't as outrageous or over-the-top as the ones in the first two Kingsman movies. However, there are still some weird comedic choices, like bizarrely homoerotic and sexual scenes featuring Rasputin (there were quite a few sex-tinged jokes in the first two movies as well, including the first movie's infamous 'anal' scene).
Don't get me wrong. The father-son drama, revisionist World War 1 stuff and spy action scenes are done well enough individually, but it makes for a weird complete movie to watch. The highlight of the movie is definitely Ralph Fiennes and the ensemble cast. Fiennes carries the movie with his charming and emotional performance, while Gemma Arterton as Polly Wilkins and Djimon Hounsou as Shola are great companions who can kick some ass of their own. Oh, and I have to mention Rhys Ifan as a Grigori Rasputin who's more eccentric than scary, in a good way (I think).
The movie doesn't lack star power, that's for sure, as Charles Dance, Daniel Brühl, and more grace the screens.
Gentlemen
Ultimately, The King's Man has the elements of a Kingsman movie. It has slick action and comedy, but it also has emotional father-son drama and some revisionist World War 1 exploration. It's like a cocktail of different tasty concoctions, but the end result has a weird taste that's still somewhat enjoyable. However, and most importantly, don't expect a conventional Kingsman movie and you'll probably have a good time.
Oh, and don't forget for a while once the credits start rolling; there's a mid-credits scene you won't want to miss, especially if you're invested in the Kingsman franchise.
Final Score: 60/100
We attended an early screener of The King's Man courtesy of The Walt Disney Company (Malaysia). The King's Man is slated to premiere on 30 December 2021.