United International Pictures Malaysia has unveiled a brand new featurette for the upcoming Scream, the fifth entry in the long-running horror franchise first created by the legendary Wes Craven. This new featurette focuses on the original three main protagonists; Neve Campbell's Sidney Prescott, Courteney Cox's Gale Weathers and David Arquette's Dwight 'Dewey' Riley.
The synopsis reads:
Twenty-five years after a streak of brutal murders shocked the quiet town of Woodsboro, a new killer has donned the Ghostface mask and begins targeting a group of teenagers to resurrect secrets from the town's deadly past.

Neve Campbell ("Sidney Prescott"), Courteney Cox ("Gale Weathers") and David Arquette ("Dewey Riley") return to their iconic roles in Scream alongside Melissa Barrera, Kyle Gallner, Mason Gooding, Mikey Madison, Dylan Minnette, Jenna Ortega, Jack Quaid, Marley Shelton, Jasmin Savoy Brown, and Sonia Ammar.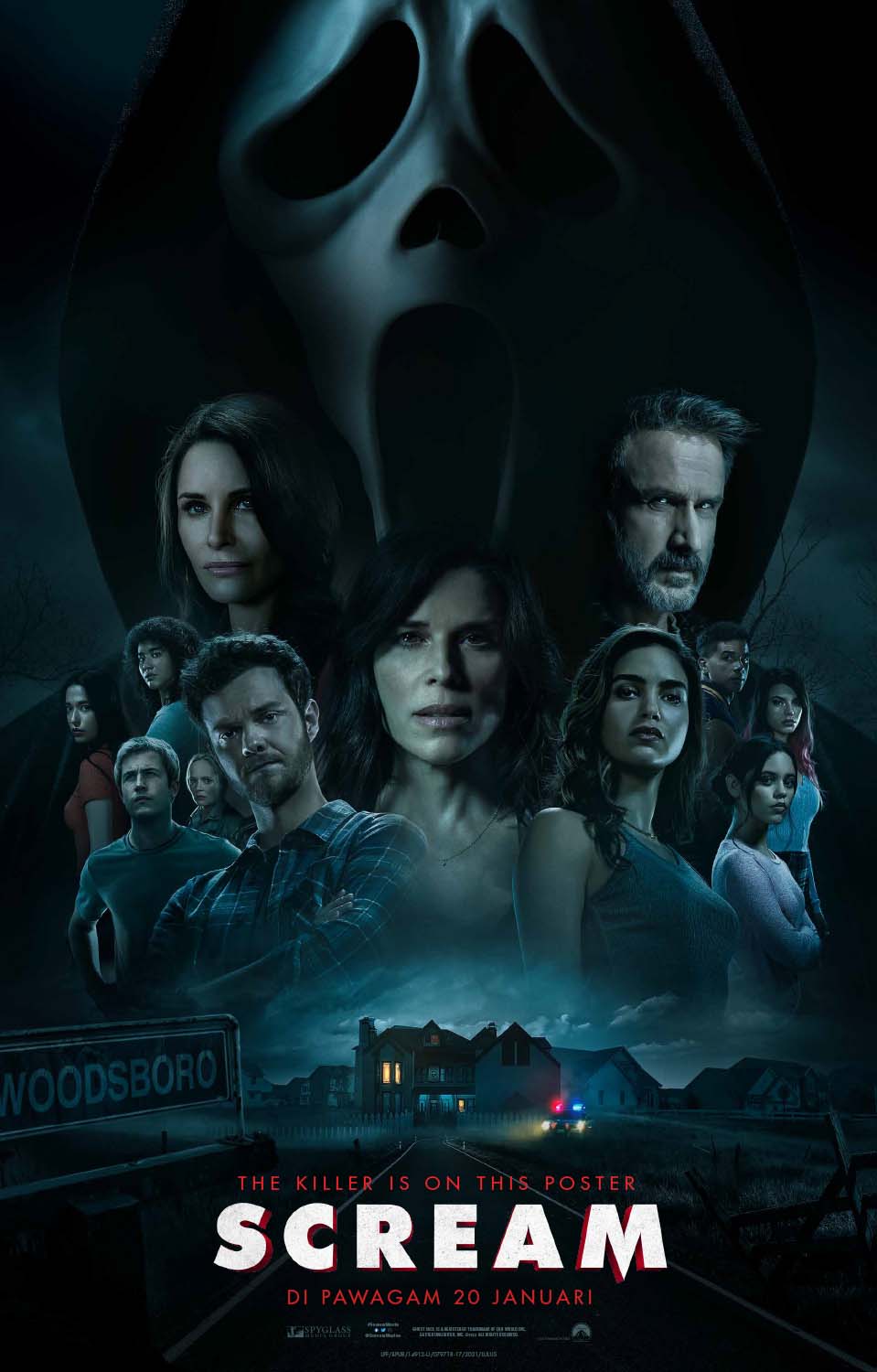 Scream is slated to premiere in Malaysian cinemas on 20 January 2022. The last instalment was 2011's Scream 4, which was the last to be directed by Scream creator Wes Craven himself before he passed away in 2015.
In the meantime, check out the featurette below: