Peacemaker is the first series to spin-off from any of the DCEU movies. In this case, last year's incredible The Suicide Squad by James Gunn. Just like the movie it spun from, this series is R-rated and unabashedly so. The only HBO Max DC Comics show to have taken full advantage of its R-rating has been Doom Patrol, but now we finally have another to add to that list.
Peace Sells, But Who's Buying?
Despite being a spin-off of 2021's The Suicide Squad, the biggest advantage of Peacemaker over its rivals over at Disney+ and Marvel Studios is its nonchalant approach to continuity. Sure, there are the occasional easter egg or reference, but there's not much existing baggage here, so you can pretty much just jump in straight away even without having watched The Suicide Squad. Though it's highly recommended that you do beforehand since it's also available on HBO GO/HBO Max and it's a great superhero film.
Speaking of The Suicide Squad, you can expect all the signatures of director/writer James Gunn here. His great choice of music? Check. A bunch of characters dancing just for the heck of it. Check. Gore and violence. Check. Raunchy no-holds-barred humour and comedy with some drama and good character development thrown in for good measure. Check. It's essentially more of what we got with The Suicide Squad, but obviously on a smaller and more personal scale.
The focus is on Christopher Smith AKA Peacemaker (John Cena), as well as two returning characters from The Suicide Squad (Jennifer Holland's Emilia Harcourt and Steve Agee's John Economos) and several new ones as well. The first season consists of eight episodes, seven of which were provided by HBO for the purpose of this review. With more time and fewer characters, John Cena's Peacemaker gets the spotlight and development that he deserves. And goodness gracious, John Cena oozes leading man charisma and amazing comedic timing.
It's his interactions with his teammates that provide the heart and laughs, including the previously mentioned returning characters as well as Chukwudi Iwuji as the stoic and serious team leader Clemson Murn, Danielle Brooks's Leota Adebayo, who is essentially the newbie in the group, and Freddie Stroma's Vigilante, who is perfect super fodder for Cena's character.
Together, their relationship dynamics and back-and-forth banter is similar to what we've seen in James Gunn's The Suicide Squad and Guardians Of The Galaxy films, but it benefits even further from the increased amount of time afforded by the format of an episodic series.
Can You Put A Price On Peace?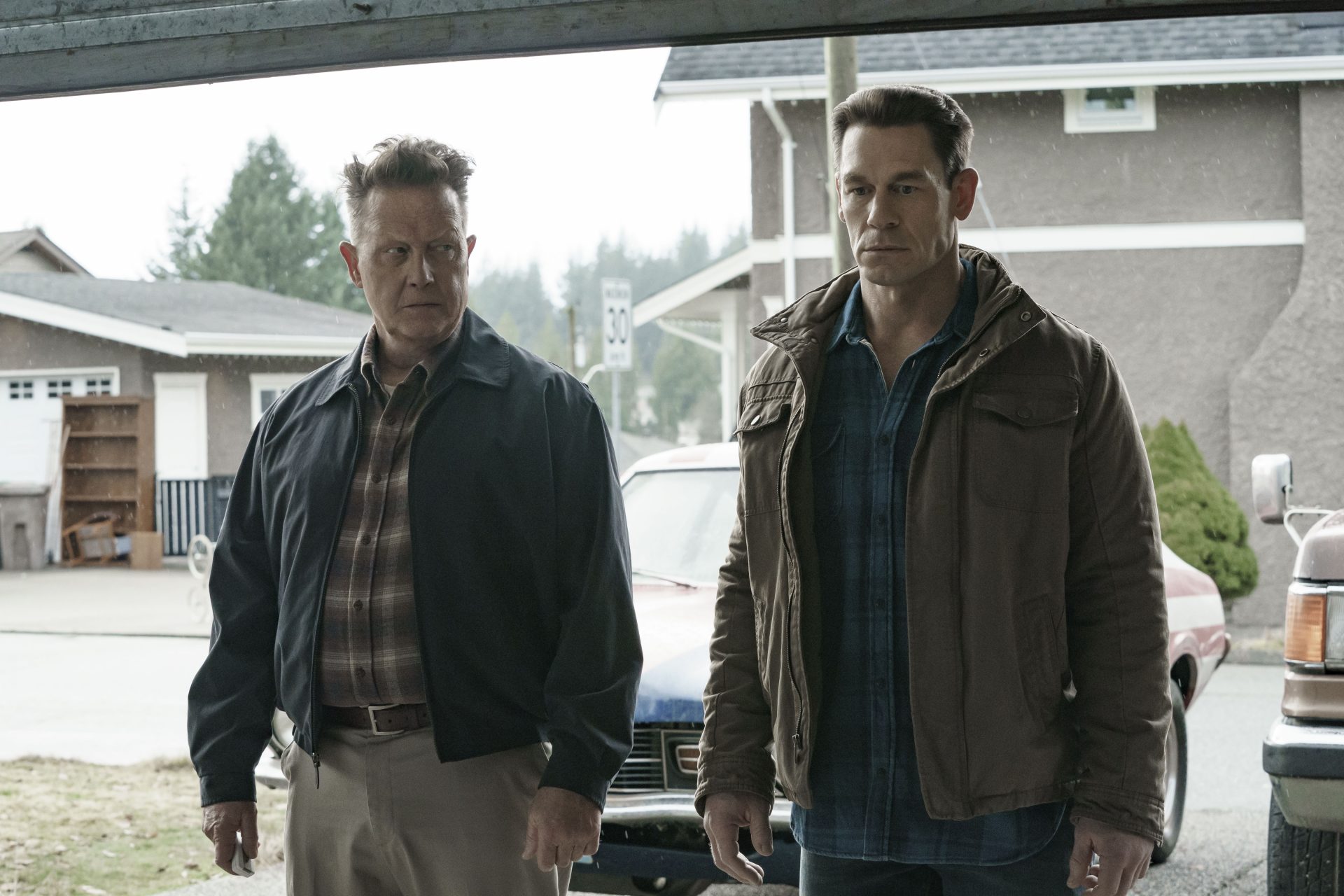 Of course, the best parts of Peacemaker has to do with the performances of John Cena and the rest of the cast, and how they juggle humour and drama so well. There are more than just jokes and gags here, as the series also delves into the trauma suffered by Peacemaker not only during the events of The Suicide Squad, but also his childhood (which is related to his father Auggie Smith, played by Robert Patrick).
This series is a strong showcase for John Cena's acting chops, who conveys emotional depth with what is probably one of his most moving performances to date.
However, Peacemaker does suffer from several issues that bring it down as well. It starts off really strong but gets a bit draggy and unfocused halfway through the series. The antagonists aren't really as engaging or interesting as the protagonists, and they feel much like an afterthought. I'd even say they're something we've all seen before, which means that things get a little too predictable. I won't spoil anything (and I don't plan to in this entire review), but I would have appreciated more surprises or at least something new in this genre space.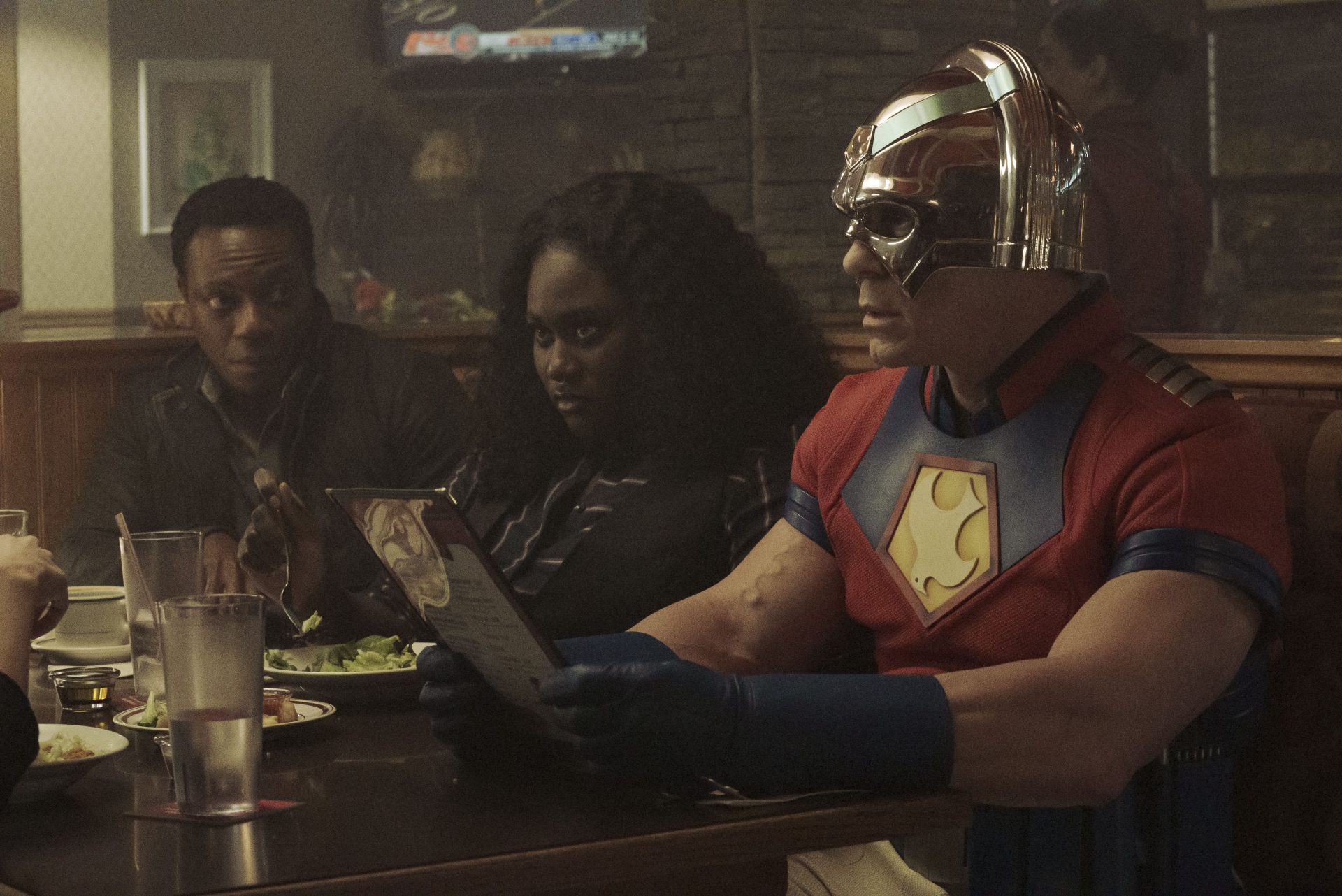 Each episode has a post-credits scene but they're more like additional gags and bloopers. In fact, the series doesn't do much to connect to the DCEU, so fans of the movies might be a little disappointed. Peacemaker doesn't bother with setting up future stuff like the Disney+ Marvel shows do, since Gunn's focus is on the story and characters told in the here and now.
Hopefully, we'll get more seasons down the road. John Cena and the rest of the cast definitely deserves it. So, once again, if you're a fan of James Gunn's trademark humour and style (lots of music and violence), as well as John Cena's performance as Peacemaker in The Suicide Squad, you're in for a damn good time.
Final Score: 80/100
We received early screeners of seven episodes of Peacemaker Season 1 courtesy of WarnerMedia. Peacemaker is slated to premiere with its first three episodes on 13 January 2022.
Related