Starting off the New Year with a bang, PUBG MOBILE has a full line-up of exciting updates including two new maps as part of its 1.8.0 version update; Aftermath: Livik and Santorini, in addition to the Spiderman IP Collaboration, and MK of K-Clique voice pack.
New Maps Aftermath: Livik & 8v8 Santorini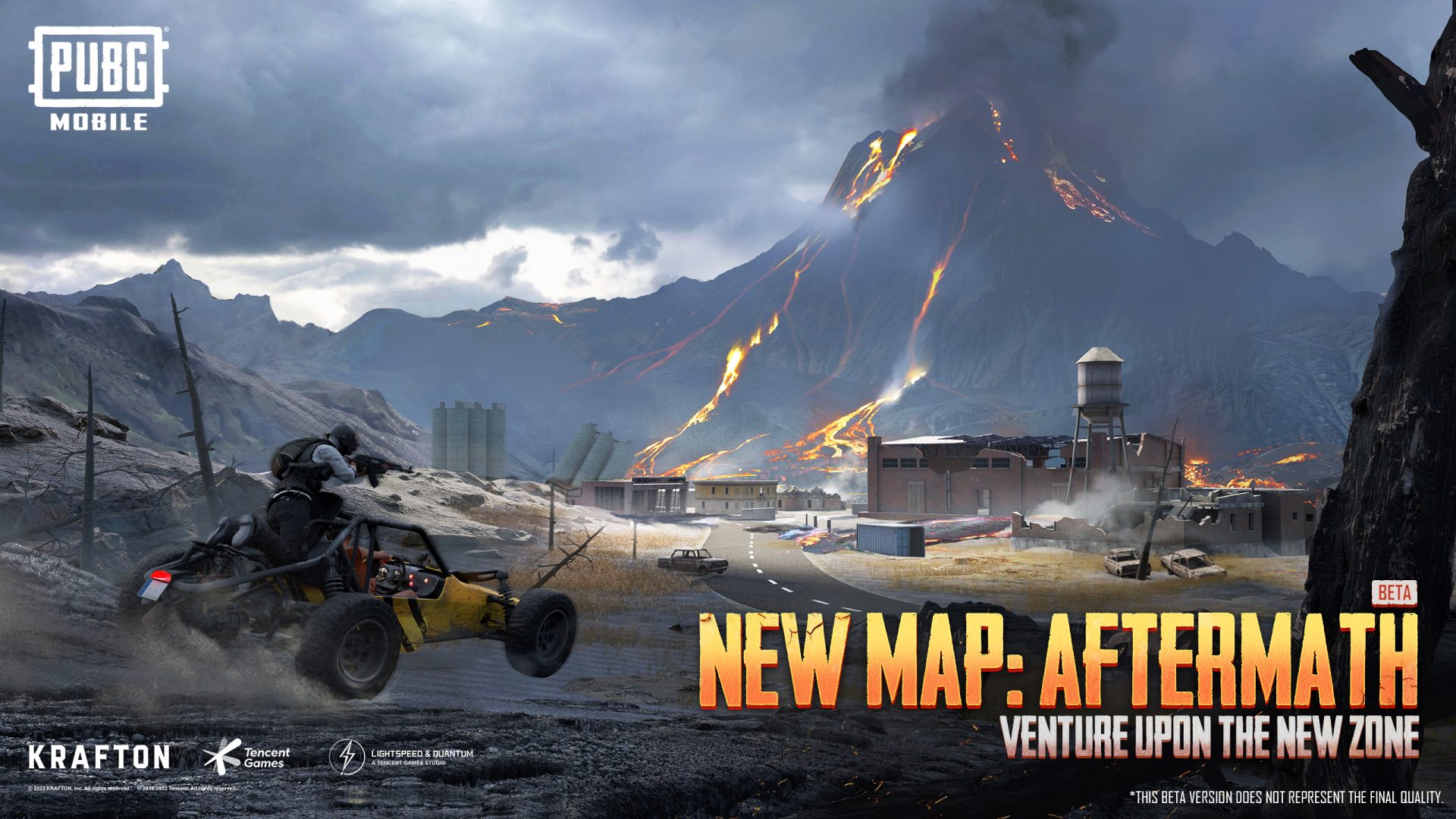 From today onwards, players can venture upon the new zone in the Aftermath: Livik map. Aftermath: Livik is a remastered version of Livik after a 10-year time skip from a nuclear bomb attack on the previous map. Destroyed by the detonation, the beautiful terrains of the mysterious Livik now lie in ruins as the Aftermath of the war. Abandoned, the ghost town merely hints at its former glory and beauty.
Expected to be made available sometime in February, Santorini was modelled after the actual Greek Island, teleporting PUBG MOBILE players into the virtual version of the archipelago. Overlooking the blue waters of the Southern Aegean Sea, PUBG MOBILE players can battle it out in an 8v8 Team Deathmatch (TDM) among the cascading whitewashed buildings of the island. This would be the first time for a total of 16 players in an 8v8 TDM in the game.
In response to fans' request for a recall function, PUBG MOBILE is including this feature where players can respawn after their defeat. Players will have the chance to return to battle when their teammates locate them and send a signal from the Recall Tower. Other key features include a zip line station where players can quickly zipline to different locations, as well as a unique supply shop that dispenses weapons, ammo and other tactical gear.
Meet Your Friendly Neighbourhood Hero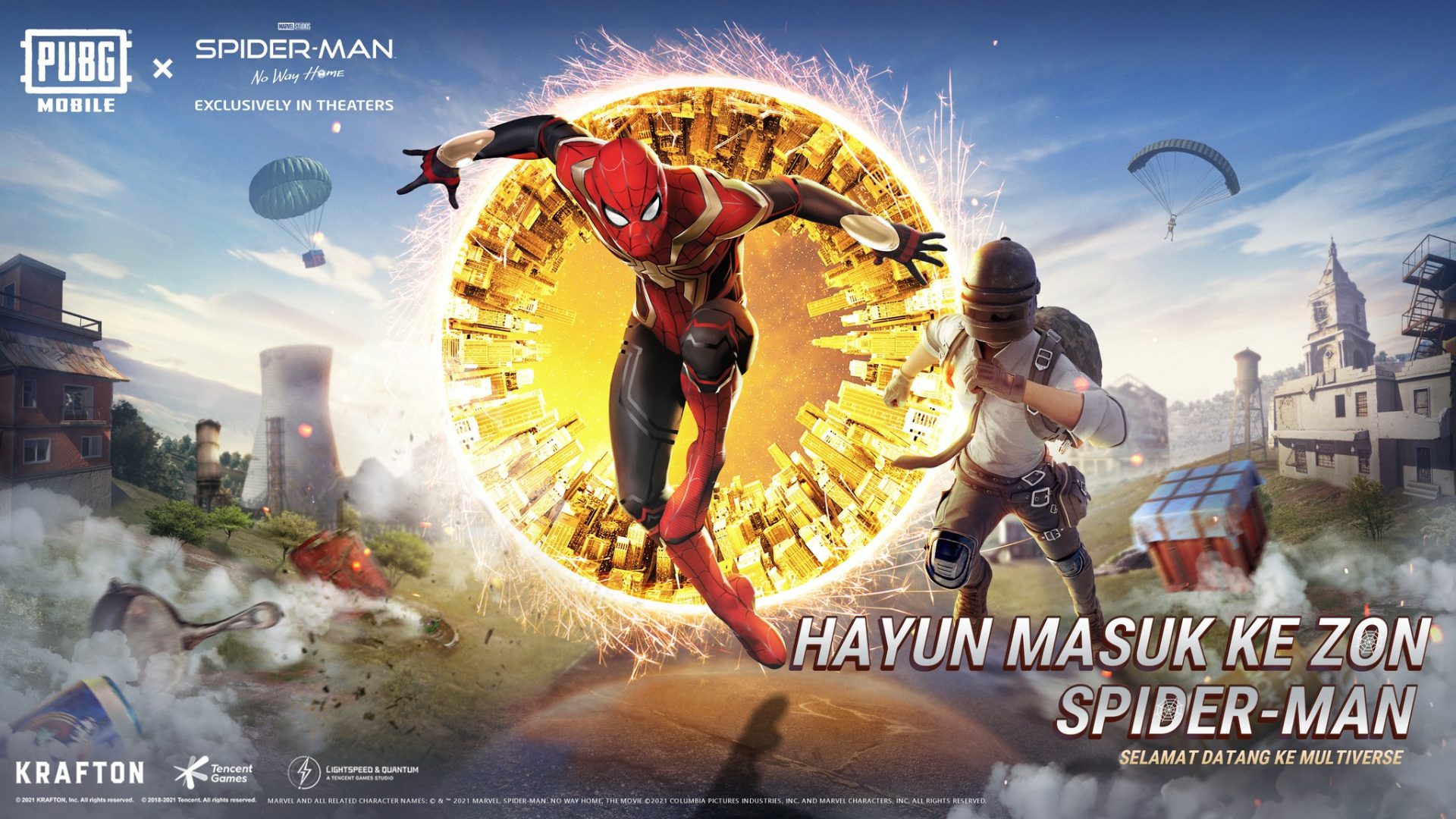 PUBG MOBILE's 1.8.0 version update also introduces its collaboration with the Spider-Man No Way Home movie. Players will be able to meet the friendly neighbourhood hero through a special montage, just before jumping off the plane to start the game. Other gameplay features as part of the collaboration include a Web Shooter which grants players the ability to run at high speeds and swing to the top of buildings, and Spiderweb Ball that releases webs, entangling enemies to slow them down.
PUBG MOBILE players can also team up with the popular superhero to take down a mechanical boss and obtain rare items which will be extremely advantageous during battles. Additionally, players can customise their characters with in-game cosmetics inspired by Spider-Man Now Way Home as part of the update.
Be The One with MK K-Clique
Following the release of PUBG MOBILE's anthem 'Sapu Rata', MK of K-Clique's voice pack is now available in-game. Hyping up players engaged in battle to be the one, Malaysian style, the local PUBG MOBILE brand ambassador's voice pack contains a total of 46 in-game lines. Players can now obtain the voice pack from now until 19 January.
Adil Hisham, Marketing Manager (Malaysia), Tencent Games, said:
"With 2021 being a challenging year for the world and Malaysians, we want to reward our fans and players who have continued supporting PUBG MOBILE. We are always listening to the feedback of our players and will continue enhancing our game for the best gameplay.

These updates are just the beginning of what we have in store for 2022. PUBG MOBILE fans and players can look forward to even more exciting updates coming soon."
PUBG MOBILE fans are encouraged to download the 1.8.0 Version Update today via the Google Play Store or App Store to experience these awesome upgrades for the best gameplay.
Related