This story was originally published on 14th February, 2020.
Love is in the air.
Yes, it's that time of the year again when couples go out for a romantic night while singles spend some quality with their hands (by playing games, what else would I be talking about?). Romance and love/sex scenes have been in gaming for decades, especially since the advent of more realistic 3D and cinematic graphics.
In commemoration of the thirstiest time of year, I've compiled a list of the best and worst love/sex scenes in gaming. It's important that this article is all in good fun, so let's all enjoy Valentine's Day.
Best Love/Sex Scenes
5. Dragon Age: Inquisition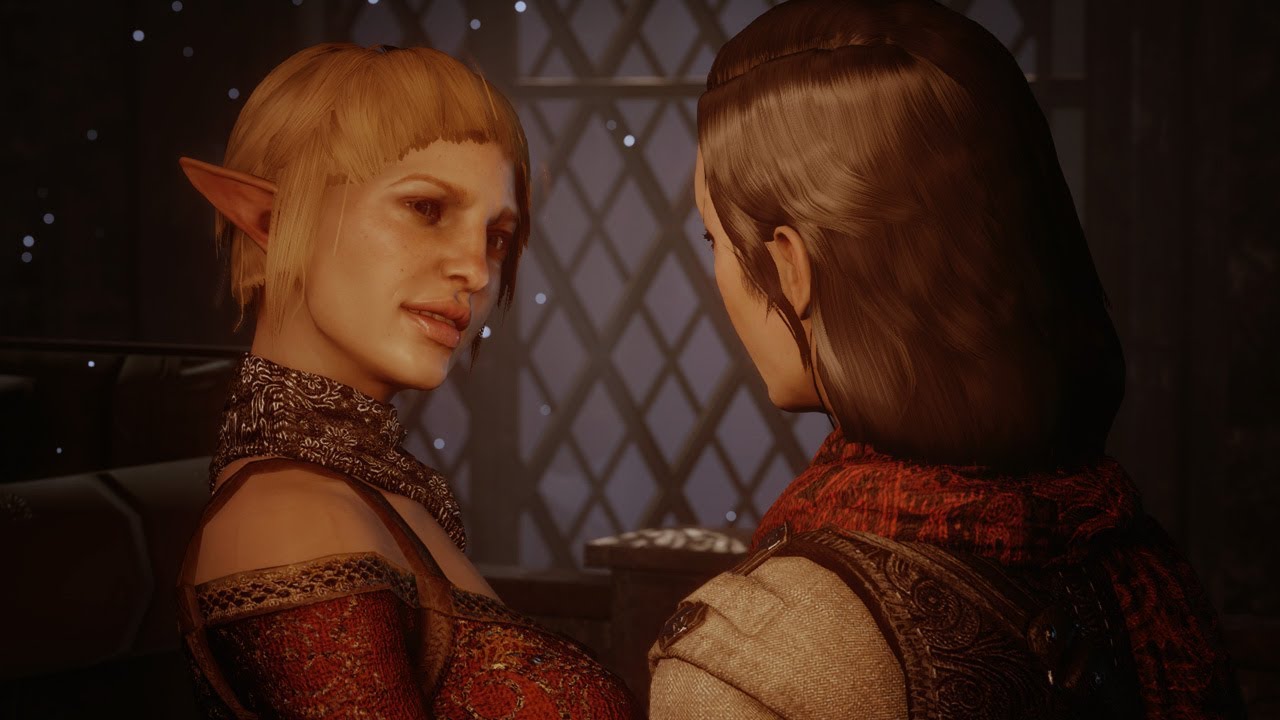 Despite being widely regarded as the worst game in the franchise, Dragon Age Inquisition continues to offer the ability to have sex with a diverse cast of characters, including a literal bull-man and more. Throughout the game, you get to form relationships, with sex scenes waiting as your reward at the end of it all.
Not all of them are heavy and self-serious, as the culmination of your romance with Sera is a cute and funny sex scene that's not refreshing from those in other games.
[youtube https://www.youtube.com/watch?v=wWBcAanttWc&w=560&h=315]
4. Wolfenstein: The New Order
A straightforward and conventional FPS like Wolfenstein: The New Order wouldn't feature sex scenes, but there's one in this. The whole game has a very cinematic retro vibe to it, but most of the game is filled with bleak tones and bloody gore. A sex scene is exactly what's needed to perk up the mood.
In the game, protagonist B.J. Blazkowicz encounters a nurse named Anya, and the two hits it off almost immediately. The sex scene is pretty sensitive and tasteful in nature, which is made even more surprising in a game whose main objective is to explore the extreme spectrum of violence in killing Nazis.
[youtube https://www.youtube.com/watch?v=vOkElYi883Y&w=560&h=315]
3. Assassin's Creed Odyssey
Assassin's Creed Origins started a trend which incorporated RPG elements from franchises like Mass Effect or The Witcher, and that included the dialogue options and all the romance that comes with it. Despite having no aliens or elves to have sex with, there are a surprising amount of weird encounters throughout the 100-hour game, from old ladies to Amazon women and androgynous men.
My personal favourite of the game is during a particular sidequest storyline on the Greek island of Naxos, which had me participating in a local rebellion movement against their governing oppressors. It felt like a Star Wars homage, with the female rebel leader Kyra even turning out to be the oppressive government leader's daughter (*cough Darth Vader and Princess Leia cough*).
The relationship I developed with Kyra was unexpectedly moving, later blooming into romance. This turned out to be the most touching romance option in the game, albeit being a totally missable side quest if you don't take time to visit the many Greek islands.
2. Mass Effect 3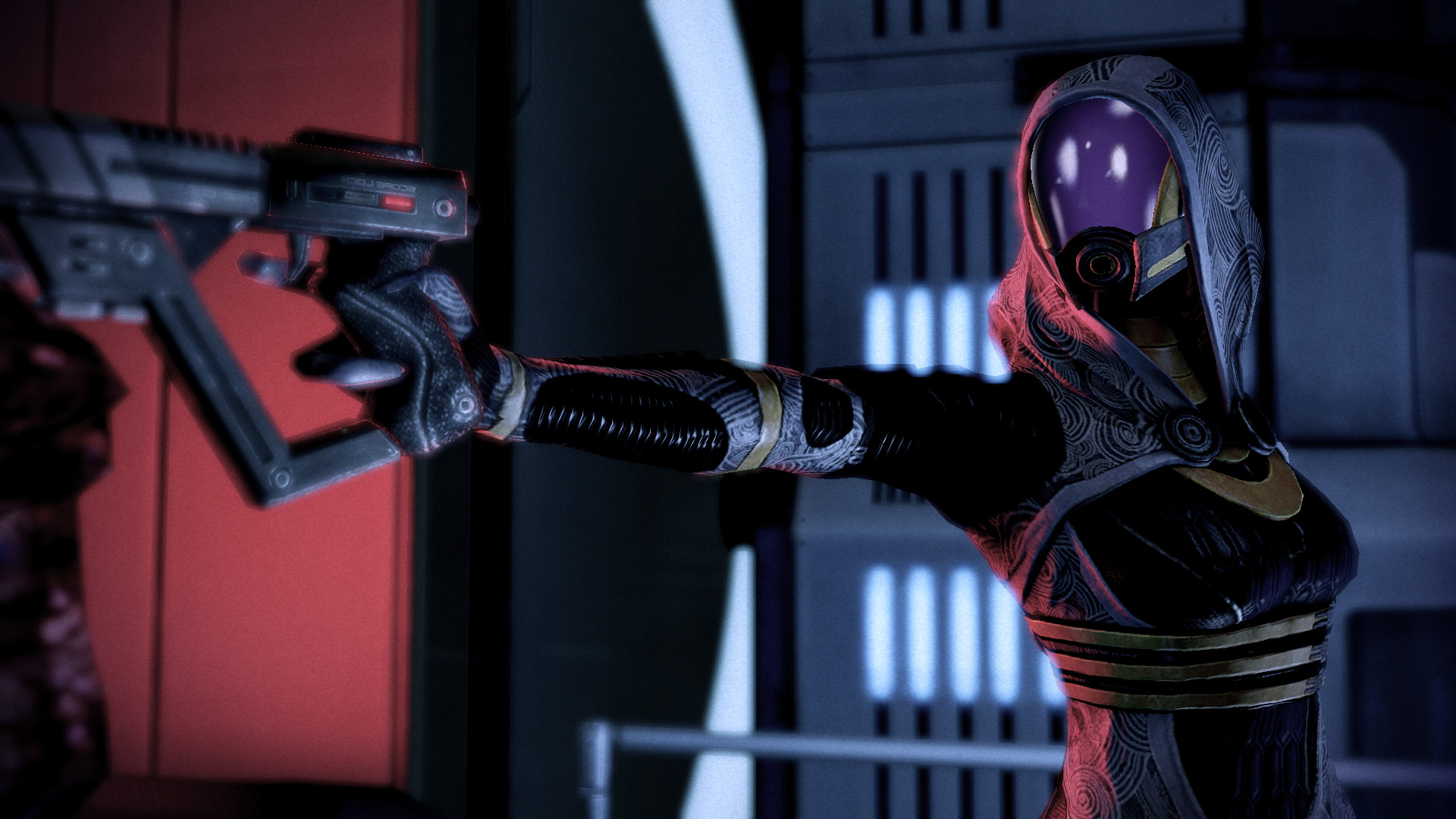 The Mass Effect trilogy is Bioware's magnum opus; a space opera sci-fi epic on a scale never seen before. Oh, and you can also bang almost every companion or party member that you meet in the games, be they male, female, or alien. Just like Kassandra/Alexios from Assassin's Creed Odyssey above, Commander Shepard is essentially Captain Kirk (the original Shatner version) of video games.
You can choose from the fan-favourite blue-coloured tentacled Liara T'Soni to one of my personal favourite waifus of all time, the adorable and cute Quarian badass Tali'Zorah Vas Normandy. The humans are no slouch either, from the bodacious Miranda Lawson (portrayed by Yvonne Strahovski of Chuck and The Handmaid's Tale fame) to the attractive tattooed biotic Jack. Oh, and let's not forget the male companions, including the great Garrus Vakarian (who made me sexually confused in a good way).
It takes time and effort to build relationships with these characters, and they culminate in sex scenes that are both 'dirty' and sweet, but not too gratuitous. For example, you'd bang Jack on a table right there and then in the game, but Tali finally letting you see her face was a moment I've been waiting for since the very first game.
[youtube https://www.youtube.com/watch?v=klGn0wbstb4&w=560&h=315]
1. The Witcher 3: Wild Hunt
Geralt Of Rivia is one of the most promiscuous male protagonists in all of gaming. I don't blame him, though, especially with so many beautiful babes in the games including the likes of Yennefer Of Vengerberg, Triss Merigold, and more.
Arguably the most iconic and infamous sex scene from The Witcher 3: Wild Hunt is the one involving a stuffed unicorn. Throughout the game, Geralt often runs into Yennefer, but this scene surprisingly comes out of nowhere when they meet again in Skellige. Banging on top of a pink stuffed unicorn might sound like an awkward situation for any normal couple, but Geralt and Yennefer is anything but when rekindling their old flame.
This scene is far from the only sex scene in the entire game, though it's certainly one of the most original sex scenes I've ever seen in a video game to date, which is what makes it so memorable even in a game filled with so many unforgettable moments.
[youtube https://www.youtube.com/watch?v=cvn0IrkJn6E&w=560&h=315]
Related