During today's PlayStation State Of Play February 2022 live stream, Sony focused entirely on Gran Turismo 7, which is slated to release for the PS4 and PS5 on 4 March 2022.
The game will feature over 400 cars, as well as over 34 locations and 97 layouts. It will feature a dynamic weather system and more. There will also be the following features:
Music Rally
The Music Rally is an arcade-style race where you can enjoy some music while trying to reach checkpoints before time runs out. For new players, this is also a way to experience GT's driving simulation gameplay and an opportunity to set your steering and pedal operation type and driving assist presets (Auto Brakes, Braking Zones, Driving Lines, etc.).
Purchasing A Car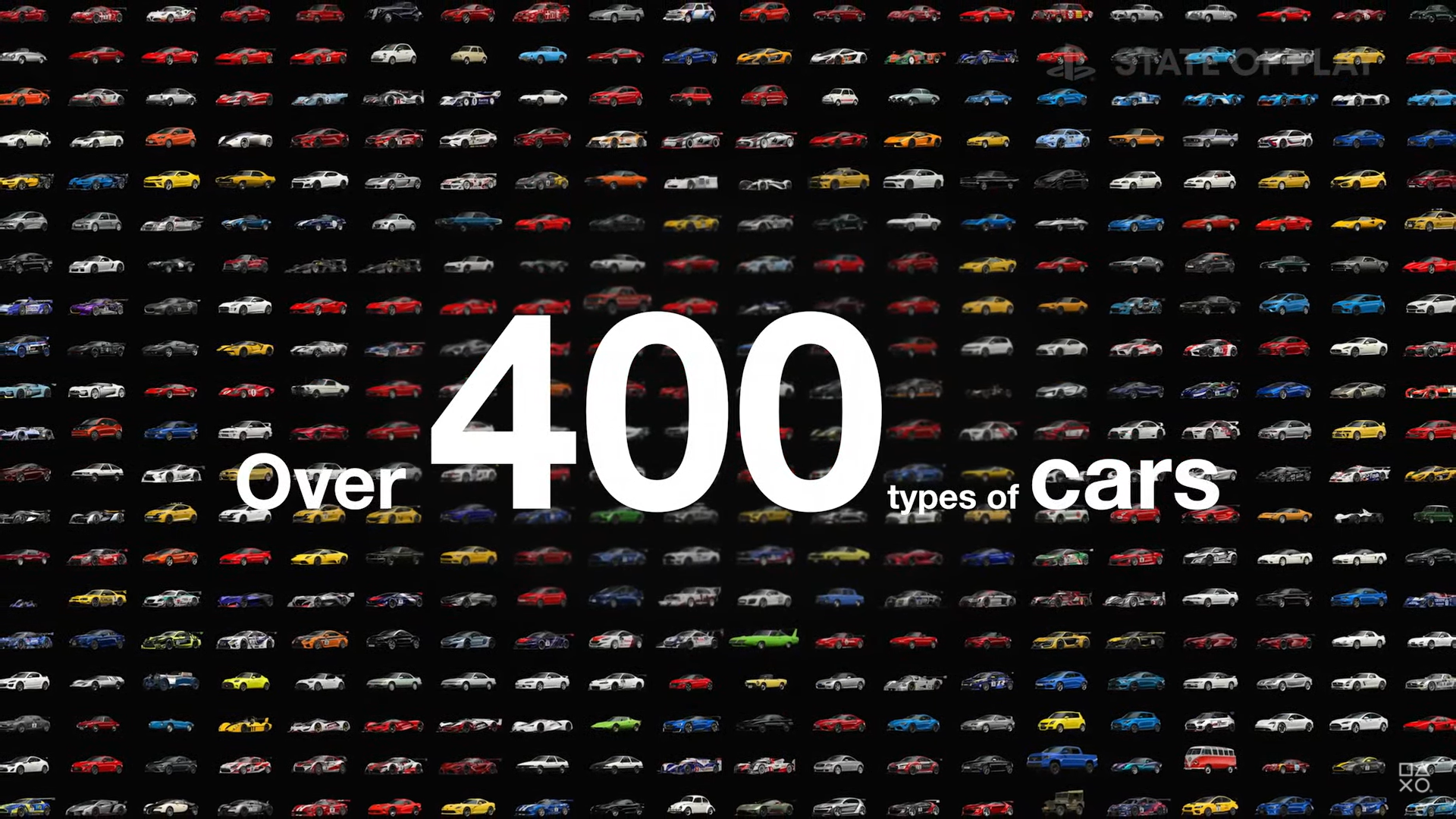 As seen in the State of Play live stream, the World Map is your home base in the resort-themed world of Gran Turismo 7. After that, you can stop by the Garage and then head to the new Café.
Café
This comfy locale offers you "Menu Books" of activities to complete for new cars and other game-progression goodies.* The first Menu Book request is to acquire three Japanese compact cars, one of which you already purchased earlier. So that's one down… but how do you obtain the other two? By winning them from specific races called out in the Menu Book.
Venture out to those courses in the World Circuit area of the map, fulfil the placement requirements (3rd place or higher in this case) and voila, new cars are yours.
License Center
Next you unlock the License Center, featuring rigorous driving tests know to GT veterans all over the world.
Tuning
With a handful of cars now in your garage and new skills at your command, a Café menu will direct you to the newly opened Tuning Shop. This place is loaded with parts of all shapes and sizes, with even more to be unlocked as you play. As you acquire new cars, for instance, you build up your Collector Level, and hitting level 4 unlocks the "Club Sports" category in the Tuning Shop.
The Café Menu will also guide you to new areas and modes, so fulfilling those is a great way to ensure you're taking advantage of all the sights & sounds of GT7.
All this content is experienced within the first hours of the game (depending on winning races, fulfilling Menu Books and so forth), at which point you're off to a special championship event at the High Speed Ring. This will open Brand Central, where you can purchase brand-new vehicles from over 50 car manufacturers and tuners.
As you progress through the game you will open many more features to explore, such as the GT Auto where you can dress up your cars and perform maintenance, the Livery Editor, Scapes, Race photos, and more.
You can check out the full live stream below:
Related