Update: Sifu's latest post-game updates and content additions have made us re-evaluate the game after the review on February. We've changed the game's score to reflect that.
Platform(s): PC, PS5, PS4
Genre: Third-person kung-fu action with a revenge plot & some "roguelike"
When Sifu gets slick with its presentation, it sticks the landing.
Developer SloClap's attempt at a single-player focused version of what it loves to do -melee combat in a 3D action space- is easy on the eyes. From the trailers you've seen involving a brawl in the club (with light shows that sync with the background music), to the museum stage fights that take you outside of reality, to even a slick way of starting the game off, Sifu is digitally calligraphed & painted with flourish & style.
The actual meat and fighting of the game? That one's a bit of a mixed bag depending on how you approach it. And whether you have a tolerance for pain.
Strike First, Strike Hard, No Mercy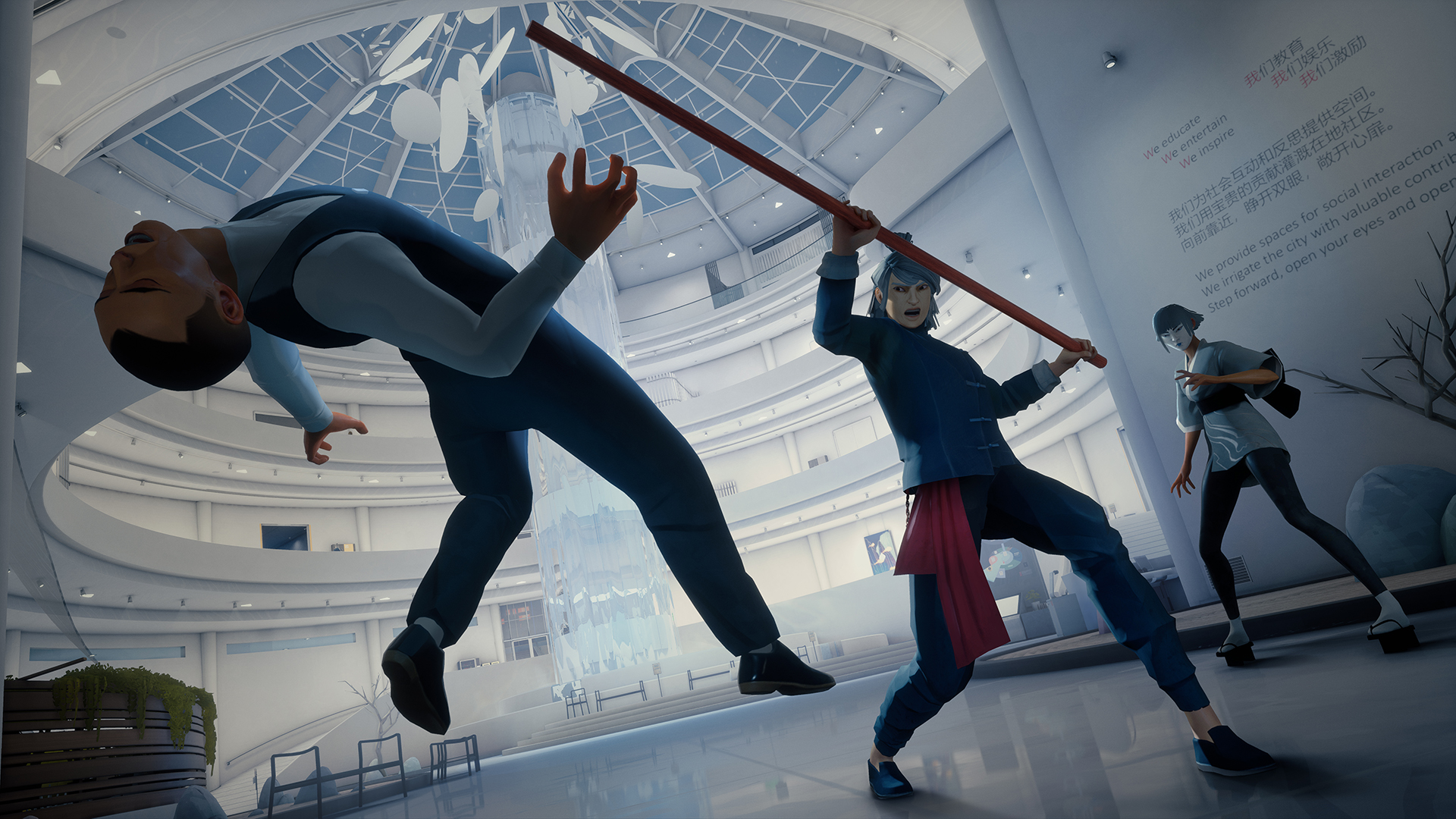 The gist of Sifu is this: you're a 20-year old kung fu expert who wants to take down five assassins who reside in a fictional Chinese city to avenge your dead master. What follows is a pretty linear trek filled with beat-em-up style fights and brawls, with a few bosses and boss-like scenarios tossed in.
You've got your light attacks, heavy attacks, some combos, and a couple of defensive options like dodging, parries, and high/low avoidance tech. See a bad guy doing a telegraphed sweep? Do a low attack dodge and counter appropriately. Enemies here hit really hard and will gang up on you, so you need to balance the waiting game, react accordingly when you see multiple attacks coming, and also get a first attack in just to rile up the proverbial snakes in the basket.
Your attacks not only deal life damage, but also Structure damage. When your opponent's structure maxes out past yellow to red, you can do an instant KO move on them, meaning you can thin the herd if you're quick to strike and land opportunity attacks. Think a more refined and less "mashy" take on Batman: Arkham Asylum's ballet of fisticuffs, with some of Sekiro's posture mechanic thrown in.
But what if you can't handle it and get knocked out? Well, Sifu handles death in a unique fashion. Every time you get KO'ed, you grow in age and add a notch to the Death Counter. The older you get, the harder you hit but you get lowered health. When you get KO'ed again, the Death Counter adds more numbers to your age.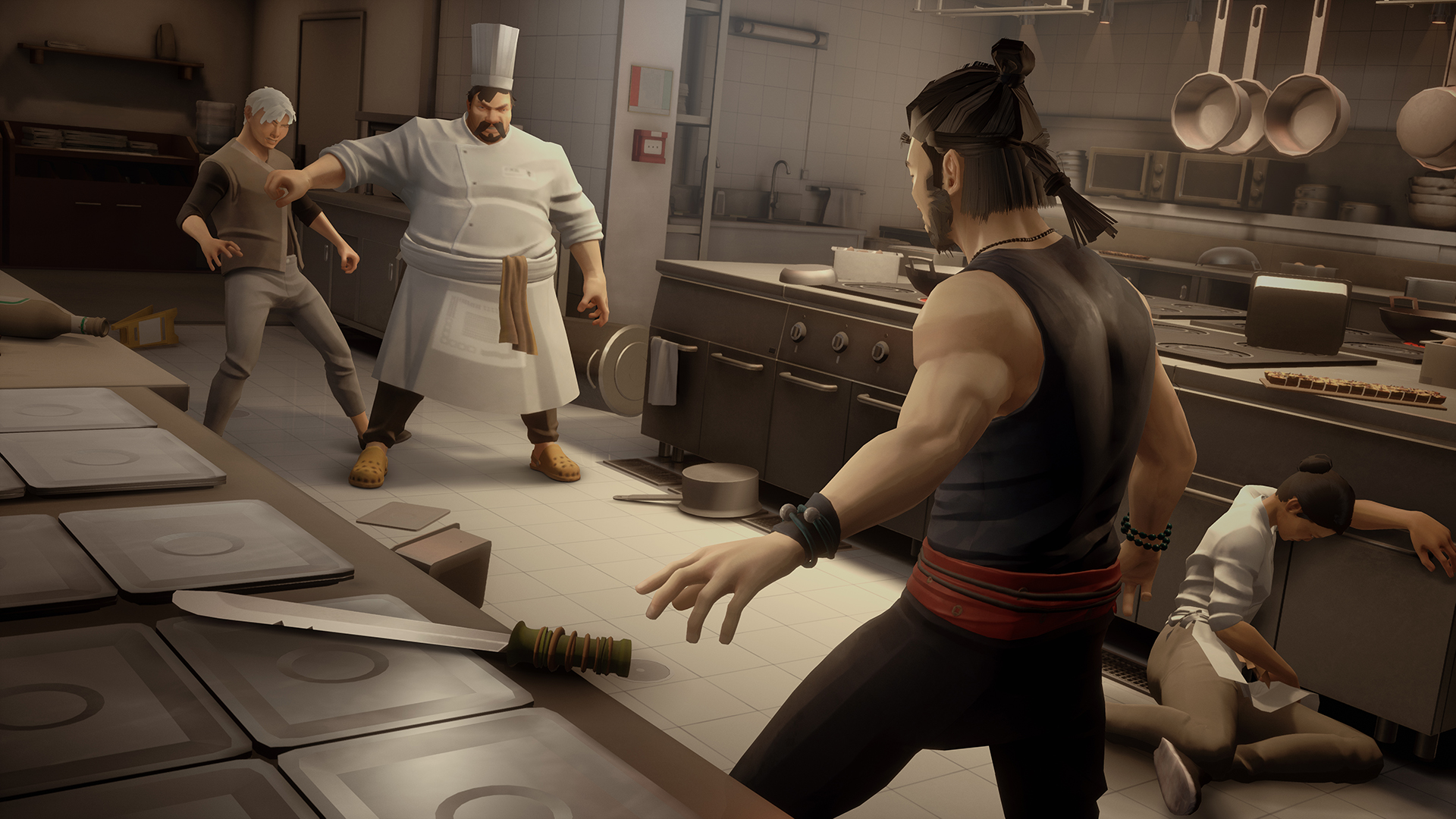 Certain power-ups and skills get locked out as you get past the age threshold, but you gain access to newer ones. And when you go past 70, you're pretty much on your last life as indicated by the coins on your medallion. You are a badass, sure, but age will catch up to you literally if you keep sucking.
Thankfully, you can replay the game's stages over and over until you get a "perfect run" of sorts. See, when you complete a stage, you'll be at that last youngest age in the next area. So if you complete the first garden stage with minimal deaths at age 23, you'll head to the next club stage at age 23 with the last Death Counter count. Trust me; you'll be replaying this game a lot to get the most amount of chances especially in the later stages with tougher enemy placements and layouts, as well as boss fights with seemingly tough patterns to figure out.
My hands and thumbs are already sore from just figuring those out and being on edge with my counters ready. Some of these unique confrontations require you to dodge attacks from far away, and failing to do that means eating lots of damage and even structure teardown. But I persevered, not because I'm reviewing this for work.
Truth be told, I like this sort of challenges that's akin to a Dark Souls title, but it's 20 hours less than those From Software timesinks.
The majority of Sifu's fun is figuring out the optimal way to tackle a stage, unlocking shortcuts if you explore a tad so that you can go straight to a boss, and also being a bit conservative with your attacks while using your Focus attacks (special moves like Eye Strikes and Super Sweeps) when they're available since building meter for these gets faster over time and planned unlocks.
Ways Of The Fist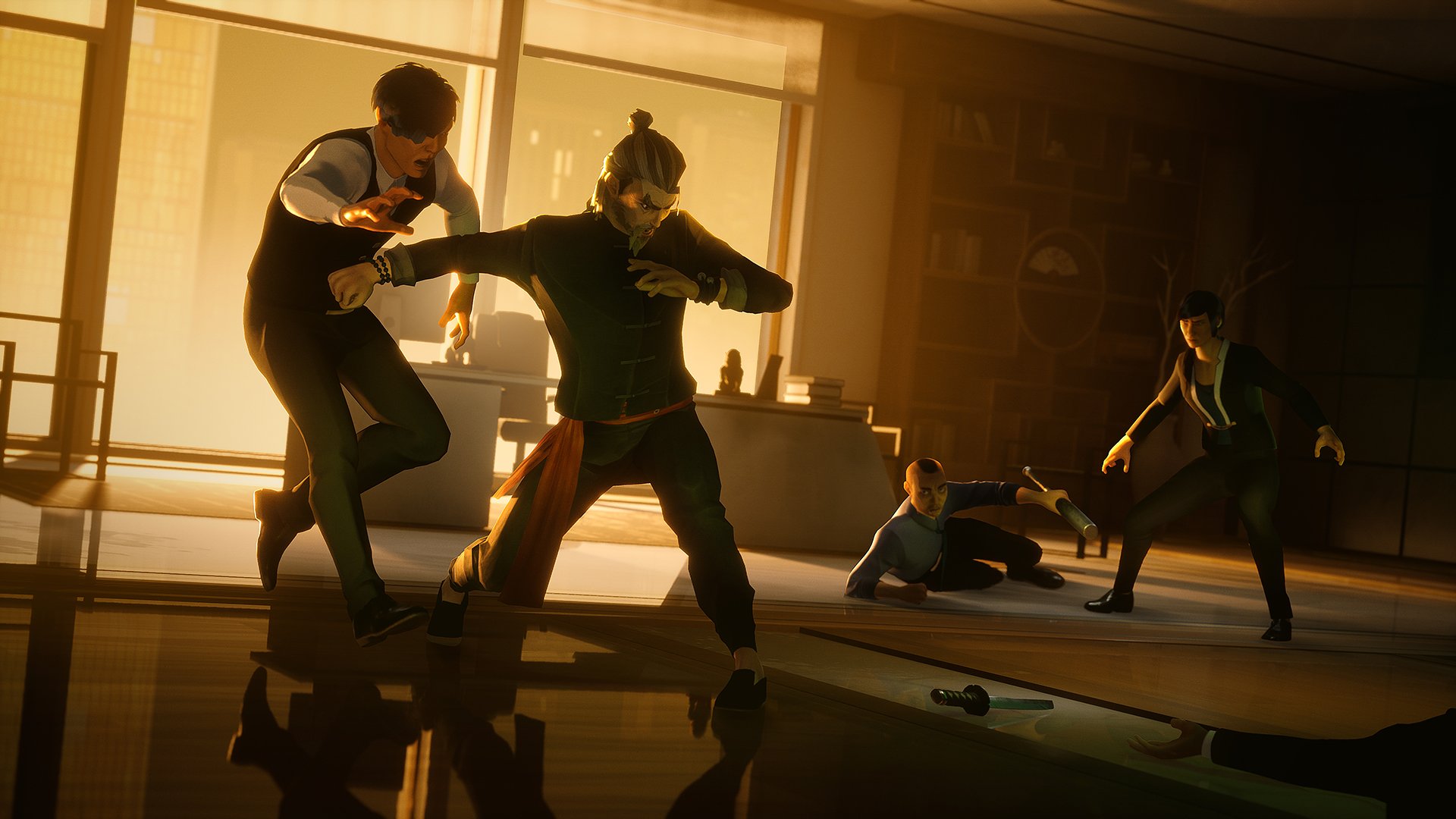 As much as I can praise the challenge and design choices from SloClap, fighting can get stiff at times. This is very apparent when you know you've parried certain moves perfectly but they don't seem to register, like with certain high-tiered enemies in stages past the Club.
Yes, I know the game tells you to use the Left Bumper (L1 for PlayStation users) deflects and dodges instead of the Right Trigger (R2) dodges, but most of the yellow attacks do come out too fast and their parry timings are pretty strict. And then there are the many moments where you'll be overwhelmed with little to no place to run or kite enemies at; you'll have no choice but to rely on the tried-and-true technique of "laming it out". That means kiting enemies in circles and whittling their health bit by bit until they're dead 10 minutes later.
That's when Sifu gets really punishing, especially if you can't figure out which attacks can be parried and which requires total dodging. Half the time, you'll be eating a lot of hits just because you're figuring out enemy patterns, which sometimes isn't set in stone. I'm all for this, especially since I love fighting games and beat-em-ups, but if your controls feel less than stellar in most of its heated moment (especially when comparing it to something a bit less realistic and more high-flying like a Devil May Cry or Bayonetta), you start making comparisons and feel like as if the devs could have thought this through with its current control scheme. Just holding the L1/Left Bumper plus up or down feels harder to put in muscle memory.
And you also get moments where you feel like you actually parried something that looked similar to another enemy's attack, but it registers as a block instead. That just feels like the game cheating its players, like a Dark Souls game. So if you're not into that style of gameplay, Sifu may not be for you.
No Country For Old Men (And Women)
But I'll admit: when those hits and counters land, and when you figured out how the game works after taking a lot of dirt naps & restarts? You'll enjoy the combat ballet Sifu has to offer. When it clicks, you'll get in the groove. Your tolerance for SloClap's Western-made kung-fu game efforts is dependent on whether you don't mind an action game that sort of lacks the finesse of a Japanese-made action title, but has the intentions and heart of one.
Personally, I dig it, but sometimes I wonder if my victories in each bout of the game are attributed to tons of luck and nothing more. And that sort of feeling just doesn't gel with me properly. Thankfully, the post-game update did give us a lot of difficulty options to tone it down when things get too choppy, and repeated plays will make you a better fighter.
For RM68 on PC, it's a major knockout for indie games. Sifu is definitely the 2022 current-gen spiritual successor to Karateka in plot and design, but with kung-fu, naturally. If you jive with that and its unflinching challenges, go all out with this showdown.
Pros
Fun combat engine and controls with a bit of a learning curve.
Lovely method of level design and shortcuts.
Great aesthetics.
Cons
Grinding for points and skills gets old.
Final Score: 90/100