By Fitri Razif|March 7, 2022|
WWE 2K22 is close to launch and will include a brand new team-building mode called MyFACTION that aims to expand and give a new take on the classic.
MyFACTION is a new take on a classic team-building mode in which players collect, manage, and upgrade an array of WWE Superstars and Legends to create their ultimate four-person faction. Now players will be able to make their own factions to share the ring with iconic groups such as the New World Order, D-Generation X and The New Day with tons of customization options like Managers and Side Plates boost performance, along with Logos, Wallpapers, and Nameplates.
Faction Action
To rival the giants across WWE history, players will need to make important choices for which Superstars to make up the roster of your personal faction while juggling the right boosts to take down the competitions. Types of Superstars such as the Powerhouse, that rely on muscle like (Big E or Rhea Ripley) or the Striker that overwhelms opponents with speedy, martial art techniques (Shinsuke Nakamura), will determine how your faction plays. Between a roster packed with Superstars and Legends, and a wide range of specialized Side Plates, countless combinations are available, and experimentation is encouraged.
What good are Factions if you can't throw a good clothesline to rival Factions, which is something you'll be doing a lot with Faction Wars. You can now pit your four-person factions against other fearsome foursomes across various match types in Proving Grounds, topple a new Tower every week, or complete an assortment of daily challenges.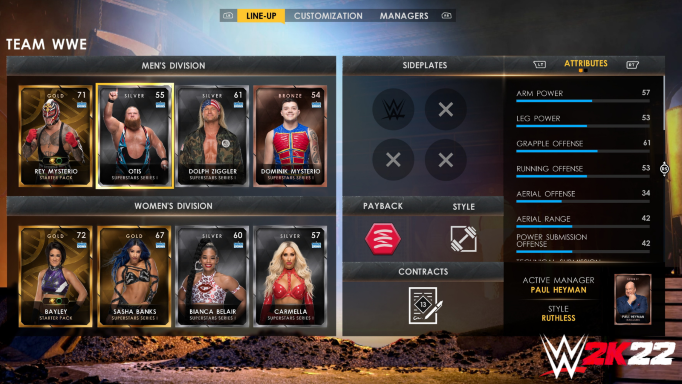 Money in the Bank
The new mode will feature three types of in-game currency available in MyFACTION:
MyFACTION Points – which can be exchanged for card packs and contracts – are awarded for completing matches and challenges.
MyFACTION Tokens – which can be used in the Token Rewards market to unlock powerful WWE Superstar and Legend cards – are also awarded for completing matches and challenges.
Virtual Currency – which is available for purchase and can be used exclusively in MyFACTION on card packs, boxes, and contracts.
Do note, anything that players can unlock with Virtual Currency can also be unlocked with MyFACTION Points.Plus, MyFACTION is an online single-player only experience, so players can't gain a competitive advantage over other players by purchasing Virtual Currency, so those worried about pay-to-win players can rest easy.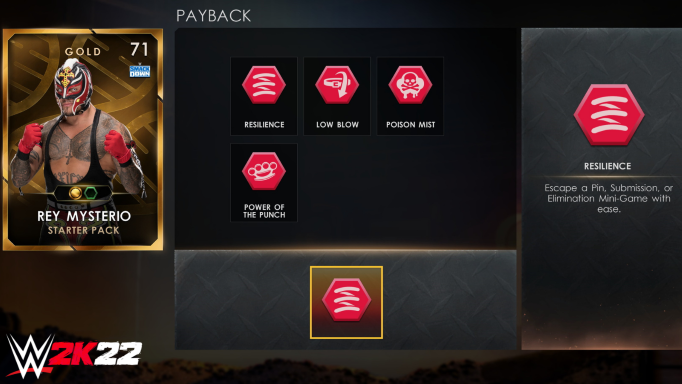 Extra bonuses can be earned in certain MyFACTION modes such as Weekly Towers and Faction Wars, where limited-time rewards refresh each month. New themed card packs will roll out frequently, allowing you to unlock a legion of current Superstars and beloved Legends to add to their collections.
You can get your hands on WWE 2K22 and its new MyFACTION mode when it launches on March 11 for PlayStation 4, Xbox Series X and Series S, Xbox One, PlayStation 5, and PC. Wondering who's on the roster? Check out our list of 35 Superstars who left the company returning for the game.
Related