It seems like time travel stories have been done to death in the science fiction genre. It's really hard for any of them to introduce something new or anything we've never seen before, so the best that most of them can do is usually try to stand out in any other way.
Tenet, This Isn't
Netflix's The Adam Project isn't complicated or mind-blowing like 2004's Primer, 2014's Predestination or 2016's Arrival, but it's closer in tone to the classic Back To The Future movies. Director Shawn Levy and the cast injects fun and heart into the movie to hide the fact that the story is nothing we haven't seen before. Still, I won't spoil any of the plot points besides what's already been revealed in the movie's synopsis, but my point is this, there's nothing much here that will surprise you.
There's nothing unexpected here, but viewers can look forward to some back-and-forth witty banter between Ryan Reynolds' future version of Adam Reed and Walker Scobell's present-day kid version of Adam Reed. The young Scobell can hold his own, even though The Adam Project is his feature film debut. Ryan Reynolds is essentially playing himself at this point; the same snarky guy we've seen since Deadpool and in many movies since.
Lots Of Heart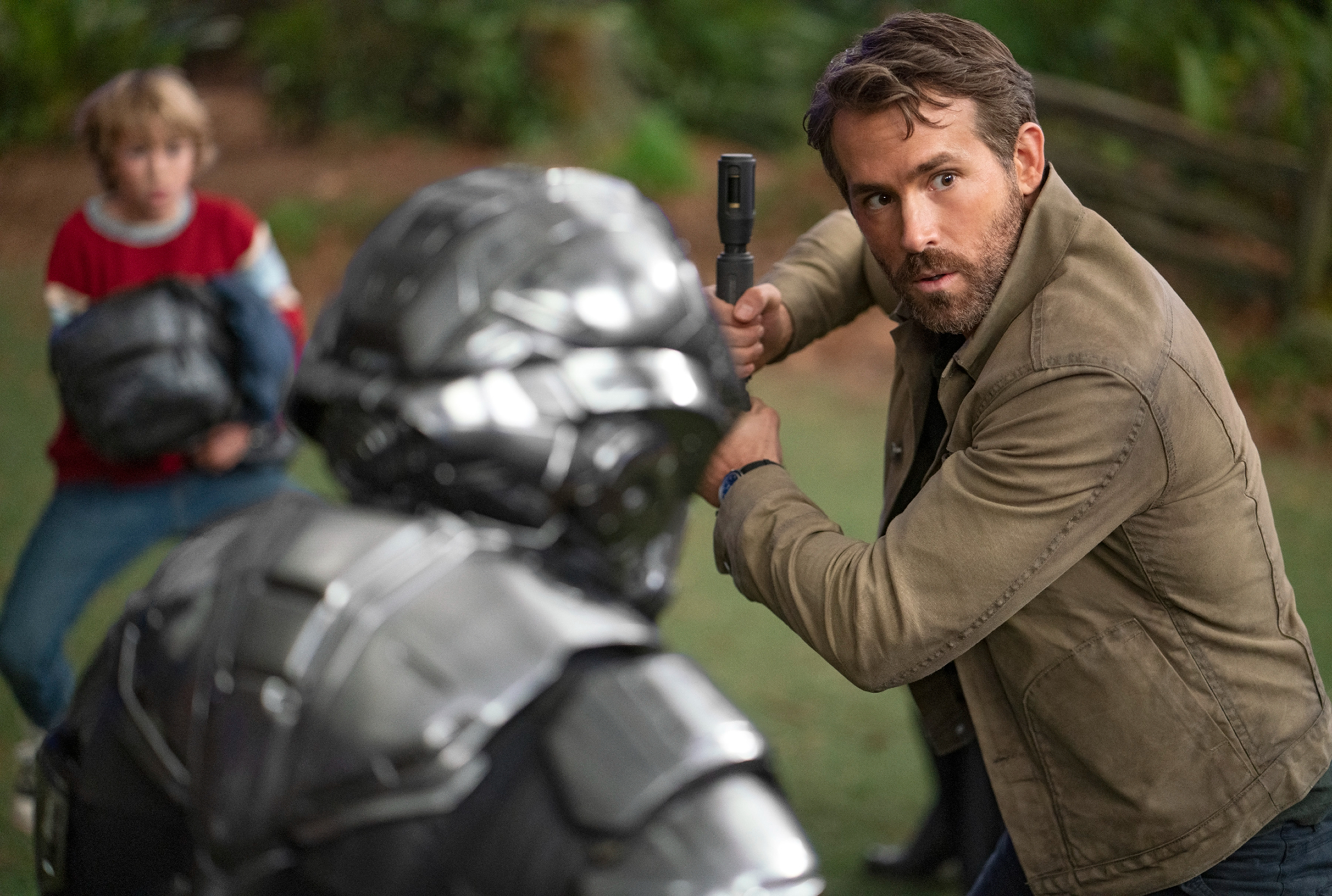 That being said, Ryan Reynolds does have a lot more to work with here compared to his other recent movies like even Free Guy or Red Notice. He gets to show off more of his emotional chops in this one, and there are several scenes that tugged me at my heartstrings; all of them featuring Reynolds. It's because his version of the character, Adam Reed, carries emotional baggage and repressed feelings that someone like me (who's in his late 20s) can relate to. My favourite line from this movie is when someone says something along the lines of, "It's easier to be angry than to be sad." That's especially true as we get older, and it hit harder than I expected.
The movie boasts several impressive names as supporting characters, including Zoe Saldana and Mark Ruffalo. The highlight is Ruffalo, who injects even more heart and humour into the second half of the movie. The weakest part of the movie is probably Catherine Keener's Maya Sorian as the antagonist. The movie doesn't devote much time to fleshing her out, and she's not particularly interesting as a character.
There are also lots of 80s science fiction movie references and easter eggs, but they're mostly blatant mentions. Still, they add to the fun of the movie. At only 1 hour and 40+ minutes long, it doesn't overstay its welcome. In fact, more and more movies are getting too long for their own good (more than two hours long), so it's refreshing to have a movie with a runtime that respect your time. Nothing more, nothing less.
Timey Wimey
While The Adam Project doesn't do anything new, it's fun and it has heart, just like a good time travel story should have at the very least. Not every time travel story has to be twisty timey wimey stuff. Sometimes the best time travel stories are just those that remind us that we should always spend the time we have now to the full, and appreciate every second we still have with our loved ones. The Adam Project, at least, achieves that.
In my interview with The Adam Project director Shawn Levy, he said:
My goal was to make a time travel movie that is not very sci-fi. I wanted it to look real, sound real, feel real. I didn't want to make a conceptual, intellectual, piece of science fiction. I want to make emotional sci-fi, so I tried to simplify the rules of time travel and simplify the plot so that we could connect with the characters and the emotions and experience the movie in our hearts and not just our heads.
I'd say he definitely succeeded in that.
Final Score: 70/100
We received an early screener of The Adam Project courtesy of Netflix Malaysia. The Adam Project premieres on Netflix on 11 March 2022.