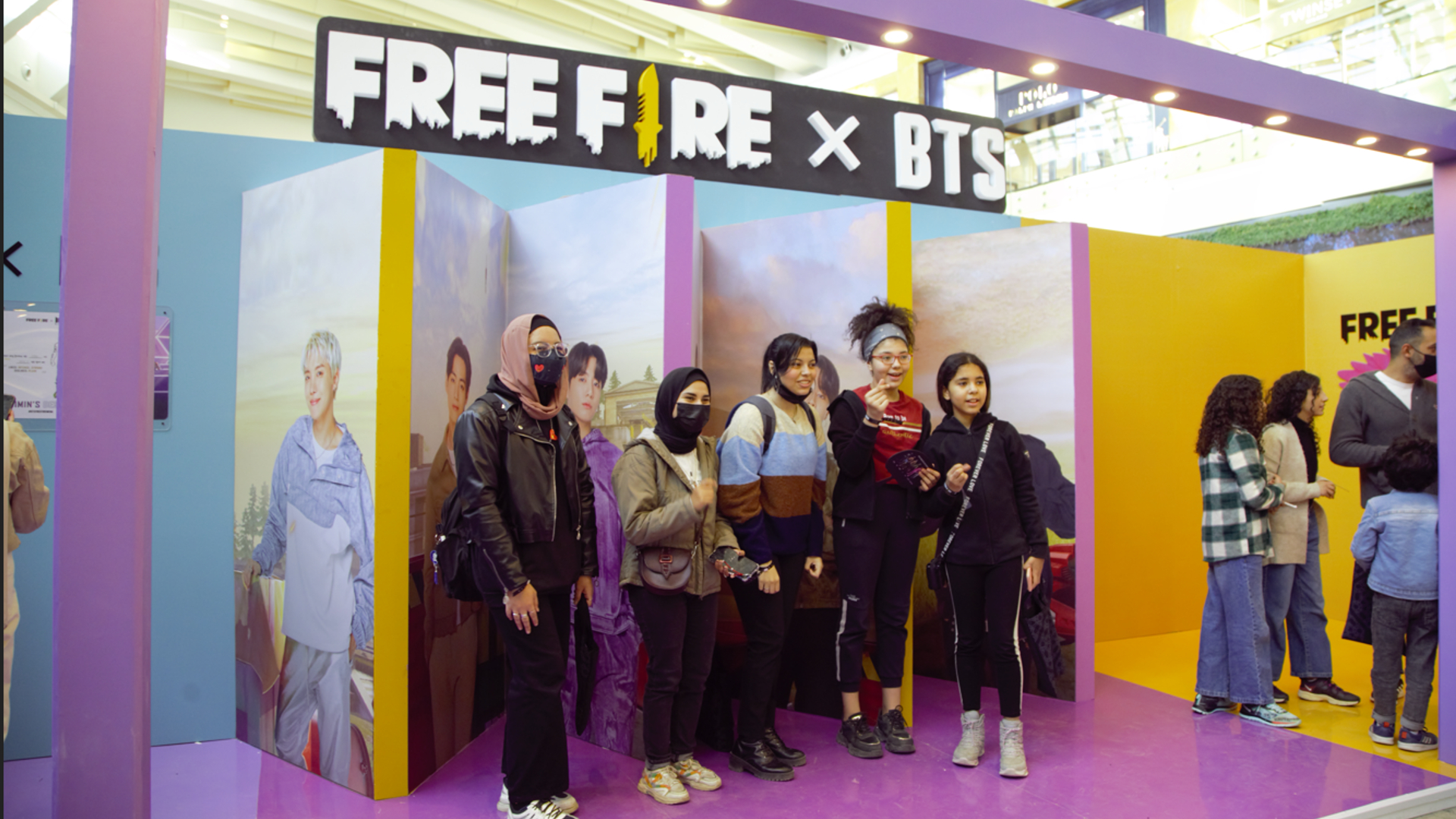 by in
Following weeks of surprises and Gen FF content, Free Fire and BTS, will release the eagerly anticipated The Free Fire x BTS Show on 9 April 2022. The release comes after a string of teasers from the start of the campaign, which excited fans and players alike with glimpses of the variety show.
At the height of its celebrations, fans and players worldwide will further enjoy Gen FF's final dash of surprises, which will take the form of in-game activities, exclusive login rewards, and even a new mode to satiate Survivors looking for a fresh gameplay experience.
Gen FF's final act include 'The Free Fire x BTS Show' and rewards galore on 9 April
'The Free Fire x BTS Show' will feature all seven members of BTS in an up-close setting, speaking of their aspirations and thoughts that went into creating this campaign. The two-part variety show will be aired online on YouTube, and Facebook on 9 and 10 April 2022.
On 9 April and 9 April only, Survivors will be served extra treats when they log in to Free Fire. Survivors who complete ten matches on the same day will also receive a special milestone reward from the Gen FF collection. As another visual treat, Survivors in Battle Royale mode will be greeted by a Free Fire x BTS-themed virtual air show before they parachute into Bermuda on 9 April 2022 to celebrate the collaboration.
The new Buff or Duff: Lone Wolf system will roll out on 9 April
Lone Wolf fans will also be happy to know that a new Buff or Duff: Lone Wolf will be rolled out on 9 April 2022. The new Buff or Duff: Lone Wolf system will allow players to select one among three buffs- offensive, defensive, or general- while playing the Lone Wolf mode. The buffs are generated as players select their weapons.
Picture perfect memories of Gen FF's global celebrations
Free Fire's collaboration with BTS is one of the biggest it has seen since the beginning of the year. In the weeks leading up to the grand finale of Gen FF, fans and players worldwide have been treated to a variety of celebrations- in the game, on social media, and even in their neighbourhood.
The collaboration between Free Fire and 21st pop icons BTS has unleashed a worldwide celebration of self-expression, individuality, and being true to oneself. On 2 April, New Yorkers enjoyed the in-game-turned-offline display at Times Square. Throughout the bustling crowds, a rendition of BTS' song, "IDOL" was screened on towering billboards in New York.
In Taiwan, Gen FF fans had the chance to experience the game in person in an offline interactive pop-up store. The participants got to view the BTS-designed manuscripts exhibited in the pop-up store and enjoy the virtual Gen FF campaign that was part of the pop-up store's décor.
Similarly, delightful players in Saudi Arabia, Egypt, Morocco, and Vietnam managed to see the campaign come to life through various Gen FF-themed booths.
Stay tuned for more updates and the latest Free Fire news on Facebook and YouTube. Free Fire can be downloaded on both the Apple iOS App and Google Play.