The new Marvel movie featuring magic and witchcraft, as well as the return of director Sam Raimi, has scored big in Malaysia.
Marvel's Doctor Strange in the Multiverse of Madness (or Doctor Strange 2) has achieved the biggest opening day since Avengers: Endgame according to Disney Malaysia. The film has raked over RM7 million on its first day of release, meaning that people are willing to head out to cinemas post-pandemic provided the film is great and hyped enough to watch in public. This is enough for the Malaysian Disney branch to dub this week of 4th May a "milestone for the cinema industry post-pandemic".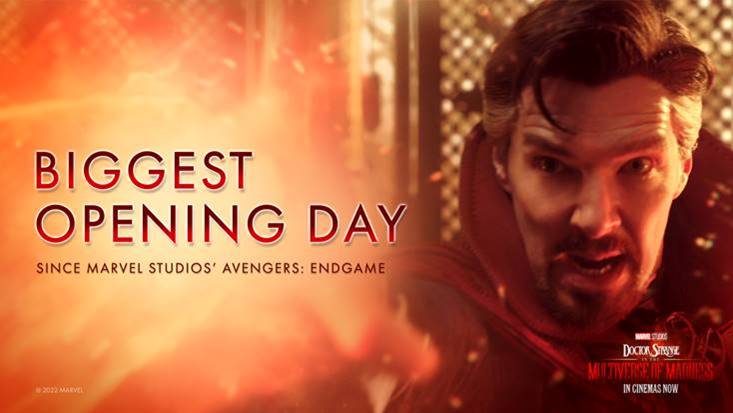 The film may not be out yet in most regions, so we can't gauge how well it'll do worldwide in its opening day just yet. But given how new 2022 films like Sonic The Hedgehog 2 and The Batman has been performing so far (US$700 million and US$326 million respectively), it's safe to say that cinema visits are making a huge comeback this year after a worrying hiatus.
Doctor Strange 2 is out now in Southeast Asian cinemas. Check out our spoiler-free review to find out if it's worth watching or not.