Platform(s): PC, PS4, PS5, Xbox One, Xbox Series X/S
Genre: Action Adventure, Action RPG, Soulslike, Sci-Fi
Soulslike games are probably one of the most popular genres right now, but From Software titles (like this year's Elden Ring) are clearly still AAA kings. It's not easy to balance a soulslike game, or make it challenging yet fair to play for those willing to get good. Of course, along comes indie developers' attempts at replicating the soulslike magic, such as Massive Work Studio's Dolmen.
Dark Souls In Space?
What sets Dolmen apart from most other soulslike games is its sci-fi setting. Most soulslikes tend to skewer towards fantasy swords and magic sort of stuff, but Dolmen is closer to other soulslikes games like The Surge or Hellpoint. The one and only highlight of the game is its sci-fi setting, which reminds me of Dead Space or Aliens with an atmosphere of dread. Unfortunately, the level design can be simplistic and leaves a lot to be desired.
This translates to exploration that's not that rewarding either. There's also no map or mini-map, so good luck trying to remember which metal corridor is the way to progress. In addition, while I know that the story isn't usually the strong suit of many soulslike games, Dolmen features bland and non-existent story that doesn't really motivate you to push forward. Cutscenes don't really do anything besides introducing bosses and new enemies, while most of the lore exposition is accomplished via terminals you have to access, which rewards you with a text you have to read (that's not particularly interesting). Yay, how fun.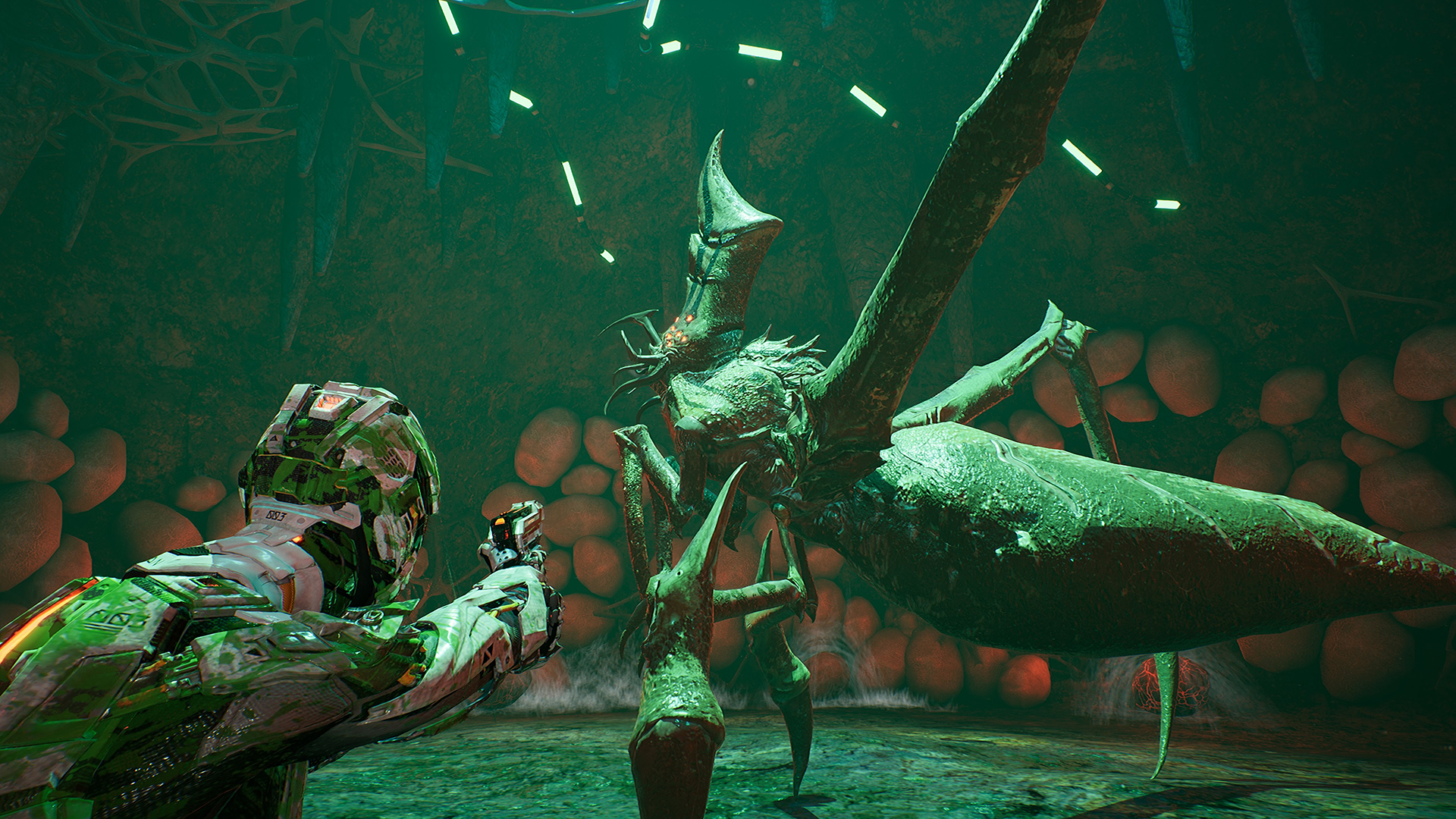 At least there's a variety of enemies from Starship Trooper-like bugs to humanoids robots to even flying enemies. Flying enemies are a pain in the ass, since you can't jump. Wait, you have a gun, but despite this game having ranged combat, I can bet that most players won't even use it. Why? Most players will probably reserve the energy resource to heal, instead of wasting it on shooting enemies, which don't even feel especially powerful or satisfying. This is because healing and shooting uses the same energy resource meter, which can only be replenished using a limited item (the only consumable item in the game). An ammo system would have made for a more balanced combat system.
In order to get more powerful gear (weapons and armour pieces), you have to craft them. However, the crafting mechanic could use more polishing, since you can't really check what the name of the items you need are, so you only have little pictures to check what you need. That said, the idea of juggling between three different types of armour and weapons to get certain benefits by mixing them up feels fascinating and warrants more expansion from the developers. There are three categories of gear (Human, Revian and whatever the other is). For instance, how it works is that f I wear two pieces of Human gear, it will unlock a special perk like increased energy levels or the like.
Fighting Bugs And Jankiness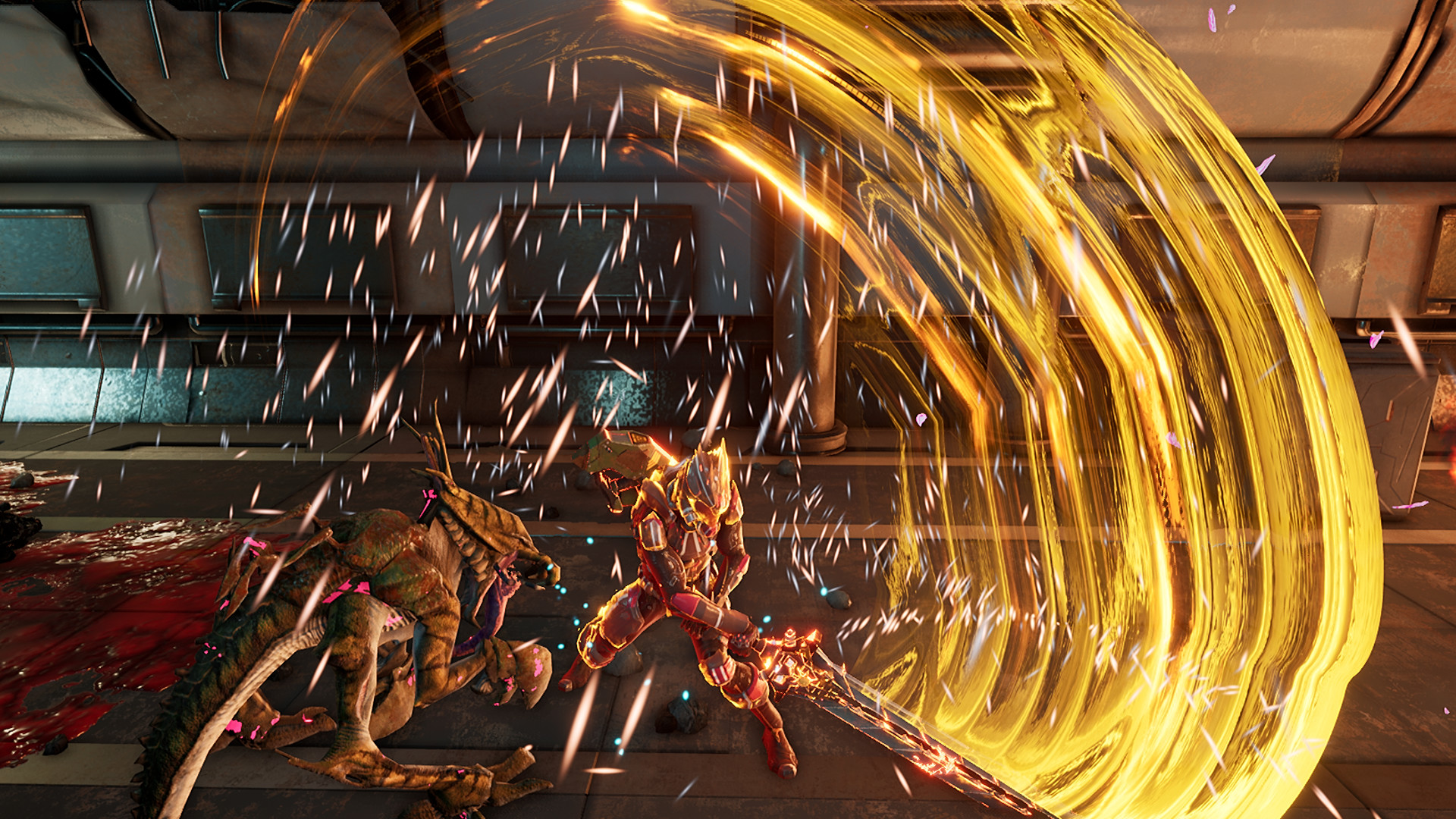 How good a soulslike is depends on how good the combat is, most of all. Too bad Dolmen fails at this too, as it suffers from janky combat. The parry mechanic is nowhere close as satisfying as other Soulslike games like Sekiro Shadows Die Twice. The jankiness is made worse because even though your attack movements are fairly smooth, the hitboxes feel really wonky and random. This can result in annoying deaths that can't be avoided no matter how much you get good.
For example, there was this one particular boss battle that I continued to fail only because my character would suddenly turn invisible, which was extremely frustrating. Of course, I would then die because I couldn't even see my character. That sucks because the bosses are not even particularly hard, especially compared to other Soulslikes. The thing that makes it hard is the jankiness and bugs/glitches, which is not what you want in any game, let alone a soulslike.
I also hate how the game's idea of increasing the challenge is sometimes to throw crowds of enemies at you. Add the previously mentioned jankiness and bugs, you'll have a cocktail of frustration waiting for you. It's not all bad, Dolmen really has lots of potential. It could have been a decent first effort from Massive Work Studio, if not for the jankiness and bugs. Some of the progression system and mechanics (like the crafting system) might be worth looking into, but as of right now, they're underdeveloped and not well explained.
It's going to take massive work (pun intended) for them to improve in the future. Looking at Steam reviews (which, at the time of writing, sits at a Mixed rating), many players have complained how Dolmen feels like an Early Access game, and they're not wrong, I can attest to that. You're better off playing other, better, soulslikes out there rather than trying out Dolmen, unless you're really hankering for a sci-fi soulslike.
PROS
Creepy sci-fi atmosphere.
Progression system and mechanics are interesting but underdeveloped and not well explained.
CONS
Jank, bugs and glitches.
Visuals aren't that impressive.
Bland and non-existent story.
FINAL SCORE: 50/100
Review copy provided by Prime Matter. Played on PC. Dolmen is now available on PS4, PS5, Xbox One, Xbox Series X/S and PC via Steam.
Related