By Lewis Larcombe|May 30, 2022|
realme are teaming up with PUBG Mobile to form a league with a prize pool of US$2,000.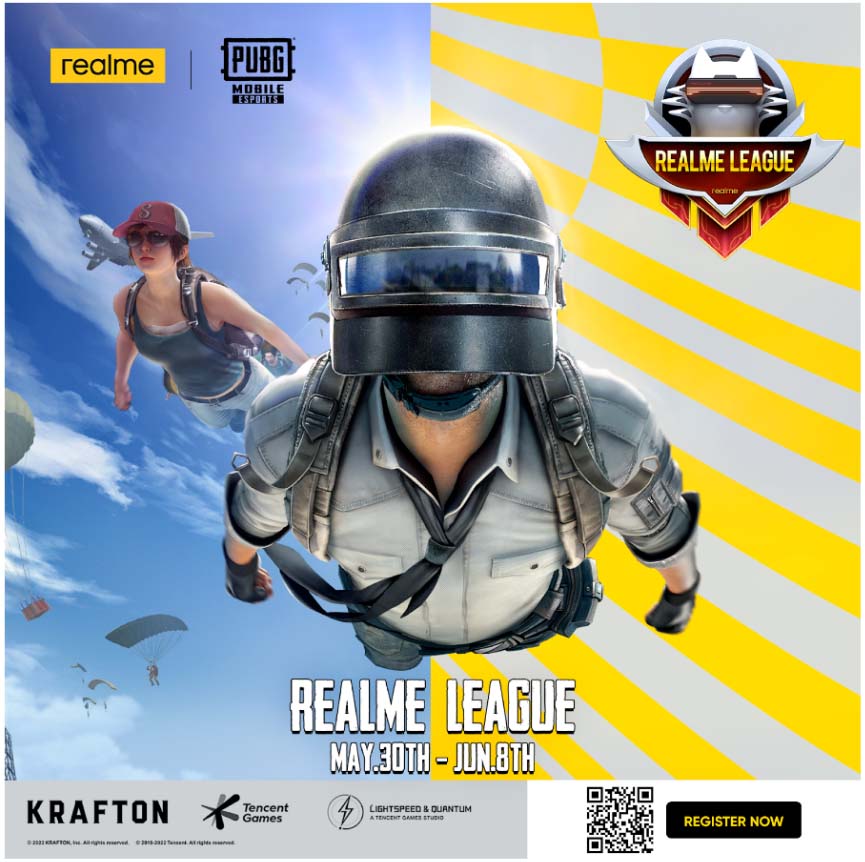 Starting 30 May, players stand a chance to compete at both the national and regional level in what is to be dubbed the realme League.
For the first time, realme is hosting a cross-countries tournament for realme fans and PUBG Mobile game lovers with the Southeast Asian region. Starting from 30 May, realme League will commence recruitment for teams across five Southeast Asian countries – Malaysia, Indonesia, Thailand, Philippines, and Vietnam.
The event will be split into country levels and regional levels. Players' first rounds will be held on a country-level tournament, and only the top six teams from each country will proceed to regional level, also known as realme League finale and stand a chance to win a prize of RM800 for each team.
Starting 10 June, players are welcome to participate in realme League alongside their teammates. Form a team of four to have fun competing with players from all across Southeast Asia, and stand a chance to win up to US$2,000 and a variety of realme smartphones and other products.
To register, just scan the QR code or you can click the link here.