Riot Games Sues Moonton A Second Time Over Copyright Infringement Via Mobile Legends
If at first you don't succeed, try and try again. Riot Games is legally going at it the second time with a copyright infringement lawsuit against Mobile Legends developer Moonton.
The lawsuit, which was filed by Riot's parent company Tencent (via Eurogamer), said the following:
"This action seeks to stop Moonton from continuing its deliberate and sustained campaign to free ride on Riot's highly valuable rights in the mobile video game League of Legends: Wild Rift and related content.

As discussed below, over the years, as Riot updated its video game, Moonton would copy it. When Riot updated the game's promotional materials, Moonton copied them. And when Riot released a new trailer, Moonton copied it. This is a critical issue for Riot.

Moonton has used its copyist tactics to create and market its mobile video game, Mobile Legends: Bang Bang, which competes with Wild Rift using Riot's own extensive, expressive content in Wild Rift itself as well as its trailers, promotional materials, and other content."
Riot Games provided evidence of this copying, starting with the logos. The top is Riot's League of Legends/Lol: Wild Rift, while the bottom is Mobile Legends Bang Bang.


And then there's the character comparisons between Ahri from LoL and Guinevere from Mobile Legends, as well as other side-by-side comparisons.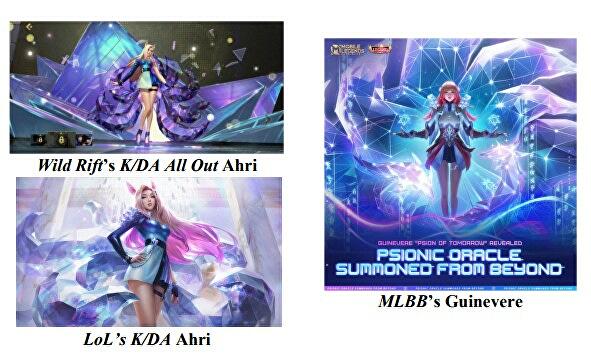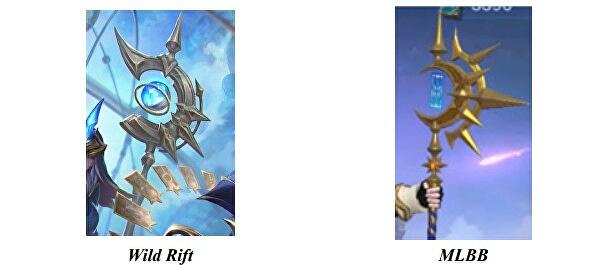 What does Tencent and Riot want with all of this? Ultimately they're seeking retribution from Moonton for the financial damages, fees, costs it sustains, and any gains, profits, and advantages obtained by Moonton in the United States for the act of infringement.
The first time Riot Games sued Moonton was back in 2017, back when Mobile Legends Bang Bang was known as Mobile Legends: 5v5 MOBA. Moonton removed Mobile Legends from the Google Play Store, but the game was re-released in a few weeks with a different name (the one with the Bang Bang) and received minor changes. Time will tell if Riot Games will be successful this time around, but stranger things have happened.