China peripheral brand FIFINE is known for its audio equipment, but not so much its headphones and headsets tailored for gaming. Being a lucrative market as proven by heavyweights like Armaggeddon Razer and SteelSeries, FIFINE made its first step with the gaming headset dubbed the Ampligame H6; we'll just call it FIFINE Gaming Headset for posterity's sake.
Is it great? For it's price, it's quite a steal.
China Wine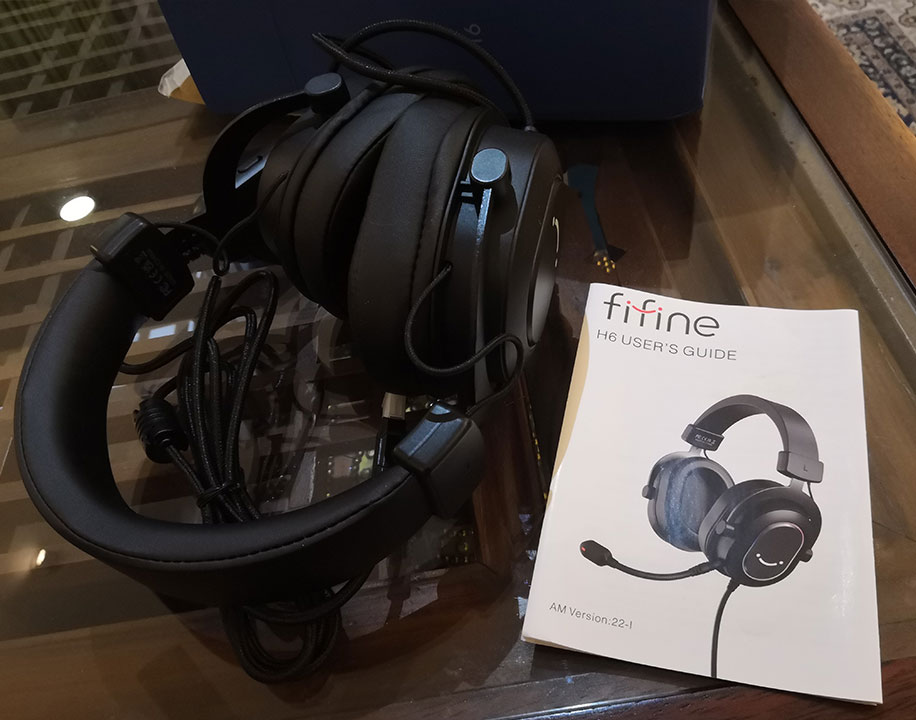 We'll touch upon the bad first: if you wear the FIFINE headsets for too long, you may feel the tight pinch between your ears a bit more prominent. Unless you're used to these mid-sized "pinching" grip headsets, this may cause some discomfort for gaming sessions longer than 10 hours. Speaking of prolonged usage, you may need to unplug and replug the headset again because some static can start appearing in the sound if you use it for a lengthy amount of time. FIFINE's headset just needs a refresher once in a while.
Beyond that, I had no major issues using the headset for playing games, listening to music, and doing sound editing work. The audio from the headphones are crystal clear and crisp, though it can be loud by default. The bass isn't the strongest, but at least the trebles and highs make up for it. The surround sound option for gaming also works just fine too; playing a few rounds of Halo Infinite, Overwatch 2, and Tiny Tina's Wonderlands allowed me to pick up some sounds here and there to figure out what's at the corner and the footsteps I can trace with my ears. I can't complain, basically.
Luckily the headset's handy-dandy multi-function wire control on its cable can help adjust a number of things like the type of equalizer for your audio preferences (movie mode, game mode, music mode), the ability to toggle 7.1 virtual surround sound on or off when gaming, and the volume/mute button. Simply put, the remote is convenient and helpful, with its simple buttons and its responsiveness. The red lights on the remote also help indicate which EQ you're on so that you can switch around to get the best out of the audio you're listening to.
Why a mute button? Because the headset comes with a nifty omni-directional microphone that's pretty clear and picks up just the right amount of sound in the vicinity. In fact, you can even use it for livestreaming and record some of your own sounds with it; the audio sounds just fine and good enough. You can probably fine-tune it with an in-house mixer for the best version, but the raw audio that goes out isn't too shabby. It's no Shure or Bose mic, but for the price you're getting, it's pretty good.
Built To Last?
We should also bring up how flexible and durable the headset is. It' partly made of metal, it's pretty wide, and its build and fabric makes it a bit tough to last. The headphone's setup is easy; just plug it into your PC via USB and you're golden. If you're using a PS4, you just plug it to any available USB slot and it'll recognize it. The left and right sides also light up in the classic gaming RGB fashion; too bad there's no way to turn it off if that bothers you. But it doesn't, at least for me. I do feel it adds a bit more charm to the smiley face brandished on the cans.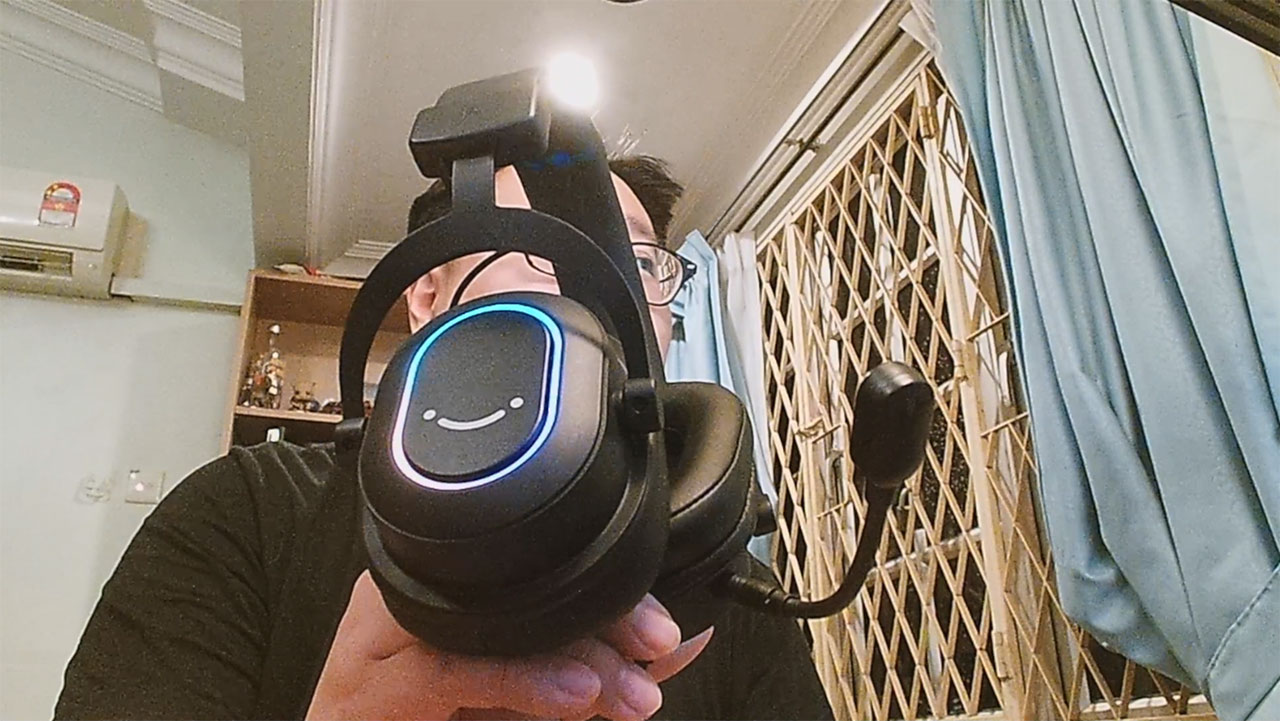 And that's the main takeaway here: these gaming headphones are not China-quality knockoffs, far from it. For US$45.99 (RM205+), you're getting a lot out of the FIFINE Gaming Headset if you want minimum fuss and need a decent pair of cans that is a jack of all trades. Sure, it may feel a bit flimsy to hold build-wise, but everything about it is more than adequate when it comes to delivering quality audio and microphone communication. Just mind how tight the headsets can get for prolonged gaming hours.
Final Score: 80/100
Disclaimer: Product provided by FIFINE.
---
Vital Statistics
Output Connection: USB Type-A
Headset Weight: 330g (with microphone)
Headset Frequency Response: 20Hz-20kHz
Headset Bit Depth: 16-bit/24-bit
Headset Sample Rate: 48kHz
Headset Driver: 50mm dynamic
Power Consumption : USB 5V power
Microphone Type:Condenser
Polar Pattern:  Omni-directional
Microphone Sensitivity: -40±3dB
Shipping Weight: 0.6 kg