Most of us are familiar with virtual pets like the beloved Bandai's Tamagotchi. But instead of taking care of creatures, what about taking care of the international sensation, synthetic-voiced singer and pop star Hatsune Miku in the trinket pocket device?
Bandai has partnered up for another extraordinary collaboration with the one and only Vocaloid Hatsune Miku. If you are new to the two franchises, here's a little rundown.
Tamagotchis are essentially virtual pets encapsulated in an egg-shaped pocket device. The franchise was popular in the '90s and has regained traction recently thanks to collaborations and anniversary campaigns. Vocaloid's Hatsune Miku, a virtual idol and pop singer using synthetic voice produced by Crypton Future Media, too gained a major fanbase among the otaku community in the past couple of decades. Just like Bandai Tamagotchi, Hatsune Miku is no stranger to merchandise collaborations on top of having a booming career through music production and live concerts with the use of holographic technology. But this is perhaps a unique feat even for the singing icon.
Slated to be released next year, Bandai has yet to set up a product page for the items and according to sources, it is currently only available as a preorder for the Japanese release. It seemingly will come in three shell versions; Cute Miku (turquoise and white), Cyber Miku (blue and white), and an exclusive and limited edition translucent Future Miku model.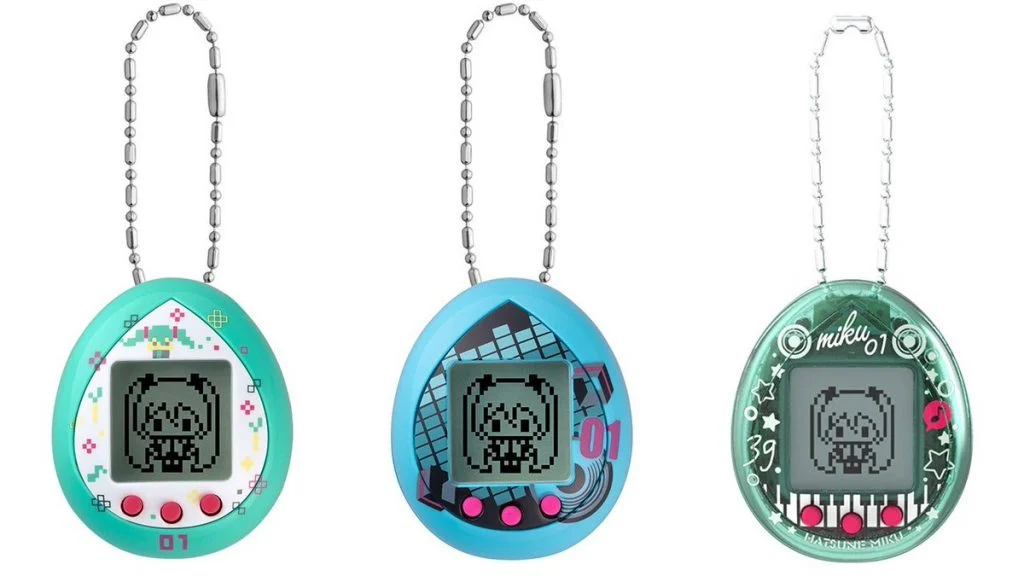 Looking at the promotional teasers and photos, it also seems that other Vocaloid members; Kagamine Rin, Kagamine Len, Megurine Luka, Meiko, and Kaito, will be in the game for players to raise on top of raising Miku with 10 different looks!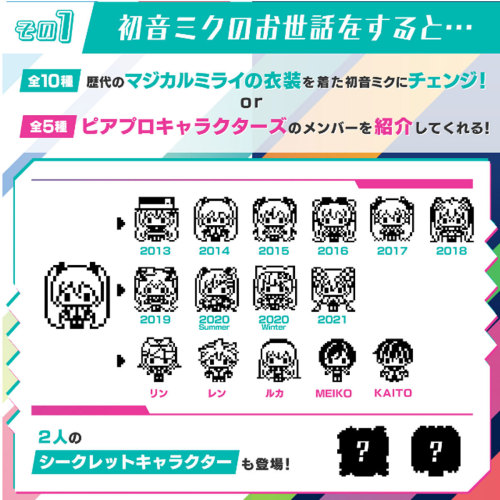 Check out the video below for a better look.
What do you think of this iconic collaboration? Let us know what you think and if you're planning to get them once it's available to order! Head on over to our socials Twitter and Facebook to join the discussion.