The Call of Duty: Vanguard season is officially over. In a Best-of-7 Grand Finals versus the Atlanta FaZe, the Los Angeles Thieves come out victorious as they hoist the trophy and are crowned the 2022 Champions. For all four players, this means that they will all receive their first World Championship rings.
The roster consisted of Zack "Drazah" Jordan, Kenneth "Kenny" Williams, Sam "Octane" Larew and in-game leader Dylan "Envoy" Hannon with coach Jordan "JKap" Kaplan. For those who may not know, the Los Angeles Thieves are owned by the North American esports organisation 100 Thieves which was founded by CEO, Matt "Nadeshot" Haag, former face and captain of OpTic Gaming's Call of Duty team from 2012 to 2015. He had brought in fellow former Call of Duty player Eric "Muddawg" Sanders to build the roster when 100 Thieves acquired the Los Angeles spot from Immortals Gaming Club at the end of 2020.
Leading up to this event, a new team had hoisted the trophy at every Major, meaning no team had won more than once, let alone back-to-back. LA Thieves were looking to be the first as they won the most recent Major mid-last month, Major 4 in New York where they took down the hometown heroes in the New York Subliners to claim the crown.
Kenny was awarded the Tournament MVP meaning that he too received back-to-back awards. Although in the final series versus Atlanta FaZe, he claimed that he was 'carried' by his team.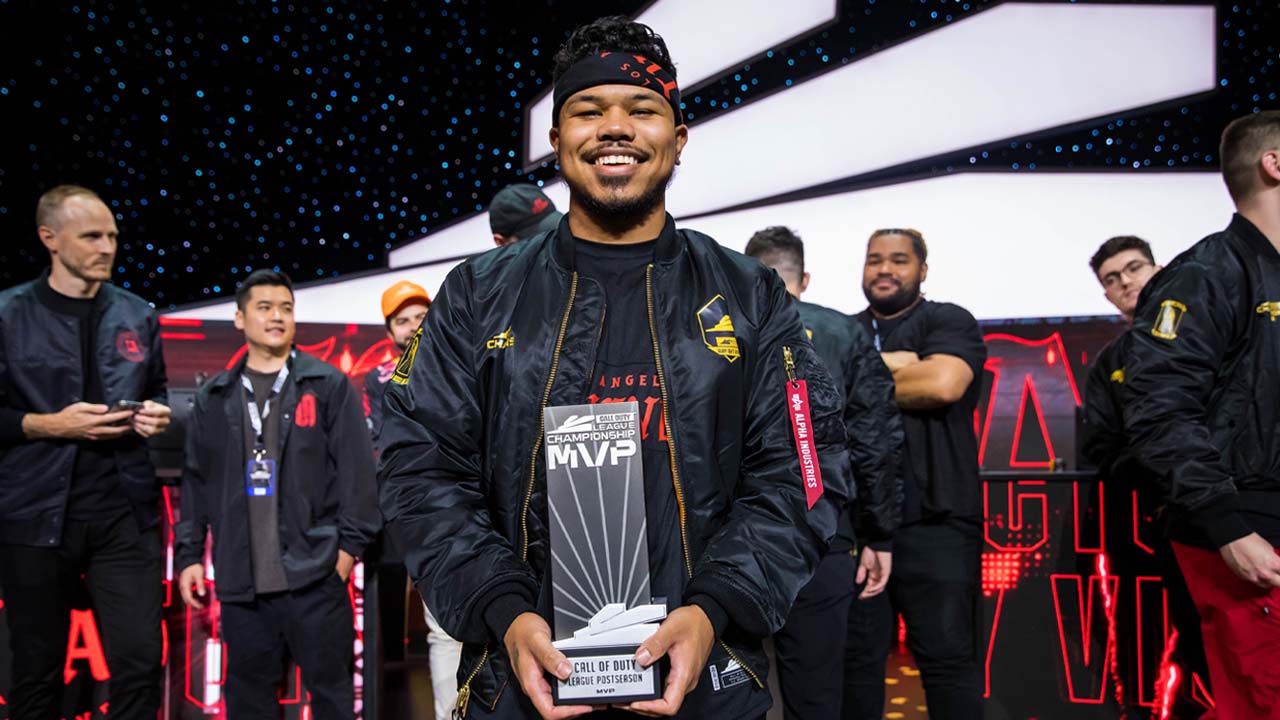 Throughout the entire season, the team was subjected to criticisms regarding the Thieves' roster and whether or not a change was needed. For the majority of the season, the LA-based team did not live up to expectations, underperforming in the online qualifiers leading up to the Majors as well as at the Majors themselves.
After their win at Major 4 in New York, analysts and former professionals alike claimed that LAT looked like the best team in the game and fans were quick to jump on the bandwagon. But given the track record of the year so far, the idea of a team who hadn't won anything was still in the books.
LAT had an amazing run through the upper bracket, with their closest game being their very first match of the tournament against Boston Breach which went to a Game 5, Round 11 which could have sent LAT down into the lower bracket, where mentally really plays a crucial part.
The Thieves eventually came out on top and went on to play close friends and rivals OpTic Texas. They knocked OpTic down into the lower bracket in a clean 3–0 victory. Following this LAT would go on to face their eventual Grand Final opponents in Atlanta FaZe defeating them 3–1 and securing a ticket to the Grand Finals.
In the lower bracket final, FaZe prevailed over Seattle Surge 3–1, securing themselves their fourth Grand Finals appearance as well as a chance to get revenge.
GAME 1
To start off this Best-of-7 series was Gavutu Hardpoint, a map Thieves were considered to be the best at and where a couple of days prior, they embarrassed OpTic 250–58.
Looking at the final scoreline of 250–187, Game 1 wasn't particularly close but during the first set of rotations, Atlanta led by 50-points. It was during the second set of rotations where Thieves came alive and were able to take lead and close out the map convincingly.
GAME 2
With Kenny and Octane both being heavily criticised for their sub-par Search and Destroy (S&D) prowess over the past couple of years, with the likes of Drazah and Envoy, LAT finally looked like a solid Search and Destroy team.
LA took the S&D in a dominant 6–2 thanks to Drazah winning a crucial 1v1 against Alec "Arcitys" Sanderson to close out the map.
GAME 3
Gavutu would be played yet again but this time on the Control game mode which went to a Round 5 where FaZe could have taken the map but due to an alledged misplay by Tyler "aBeZy" Pharris, Kenny was able to eliminate him and secure the fifth and final round of the map.
GAME 4
Game 4 was Tuscan Hardpoint and LA Thieves were on a role this match, with Drazah showing up yet again as he was consistently out-gunning aBeZy and company, dropping 26 kills and 22 deaths. And after closing out the map 250–212, LAT were 4–0 in the series and it looked like this could already be over for Atlanta FaZe.
GAME 5
Possibly stepping off the gas a bit due to being at match point and already having such a heinous lead, FaZe took over Game 5, Bocage S&D, dominating the Thieves 6–1.
Arcitys, who many have considered to be the weakest link for the Atlanta FaZe, stepped up this game as he managed to clutch up two 1v3s, the last one putting FaZe on the board. This just goes to show what he brings to the team as he finished the map with 11 kills and only 2 deaths.
GAME 6
Berlin Control would be played as Game 6 and it had seemed that FaZe had finally woken up. Many had thought that this would be the map that LA Thieves would secure the series as the best Control team in the game, but this would be thwarted as FaZe bring the map to another Round 5.
Atlanta's aBeZy put on a show for viewers in attendance and watching from all over the globe as he dropped a 40 bomb on this map, which is extremely impressive for a game mode like Control where you only get 34 lives per round. And thanks to this the series was brought to 4–2.
GAME 7
Tuscan S&D would be the seventh and final map of the series where LAT would eventually come out victorious. There was a round that was a 1v1 scenario that could have gone in LA Thieves' favour but due to the crowd making noise as Octane attempted a 'ninja defuse', even with noise-cancelling headphones, aBeZy was able to tell that something was happening and proceeded to eliminate Octane and take the round.
Nevertheless, thanks to Envoy clutching a 1v2, LAT were back in the running and before we knew it the map score was tied up at 5–5. Round 11 saw both teams play the early half of the round extremely passively, not wanting to give either side to pick off one of their players. The pace picked up after LAT secured the bomb plant over at the B-site and following a flurry of kills from Octane, Drazah and Envoy, LAT closed out the map 6–5, crowning them the Call of Duty League's 2022 Champions, officially marking the end of the Call of Duty: Vanguard season.
WHAT'S NEXT?
For Call of Duty fans, this will be the last we will see of competitive Vanguard. With Call of Duty: Modern Warfare II on the horizon, teams have been informed that any expiring contracts must be renewed within this coming week following Champs. So we can expect a massive influx of pro players announcing their free agencies going into the MWII season.
The MWII beta begins next month on 16 September for PlayStation players and will be available for Early Access on 22 to 24 September. The Open Beta will be from 24 to 26 September.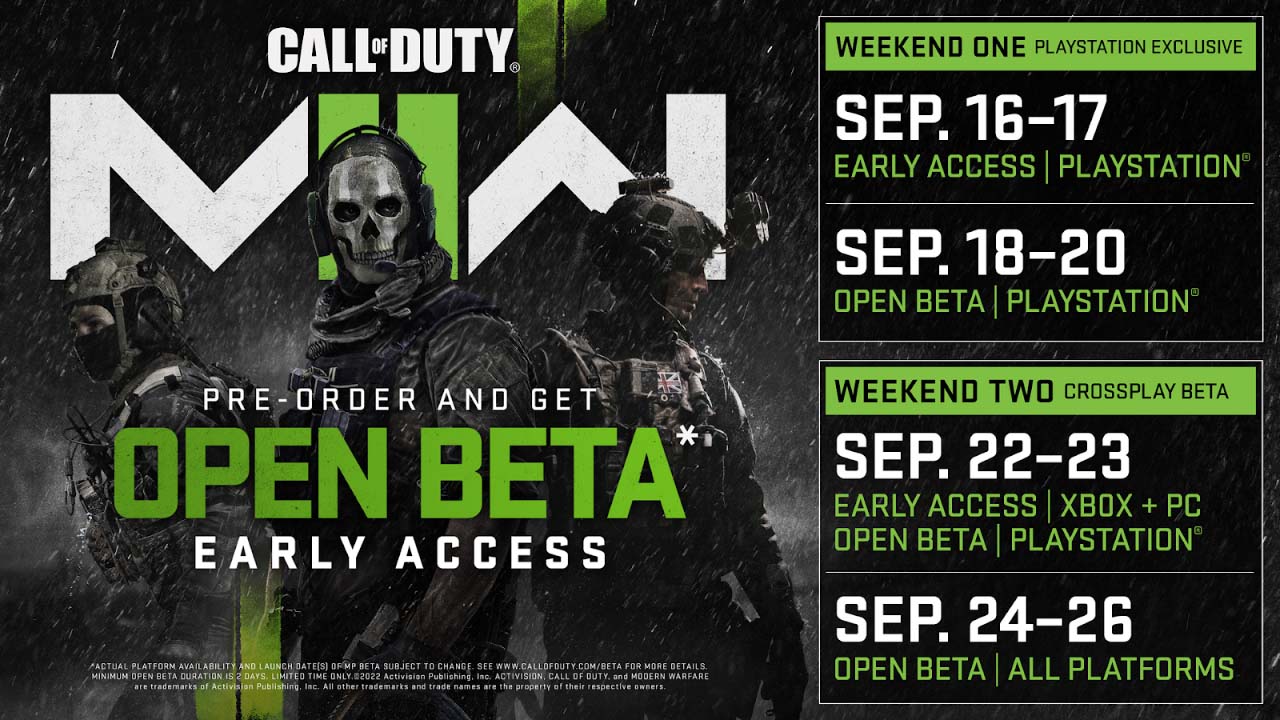 It was also announced during this tournament that Infinity Ward would be putting on an event dubbed Call of Duty NEXT. For more info on both the beta and the event feel free to check out our piece on it.