The seventh Disgaea mothership game is making its way onto consoles next year.
Nippon Ichi Software has announced that the next major strategy RPG with all the avenues of leveling up beyond Level 99, wacky classes and monsters for your party, and demon parliament, will launch on 26 January 2023 in Japan. Based on the gameplay trailer and the key artwork/box art below, the game looks to be samurai-themed. Prinnies will still be part and parcel of the title, given that they're the company and developer's mascot.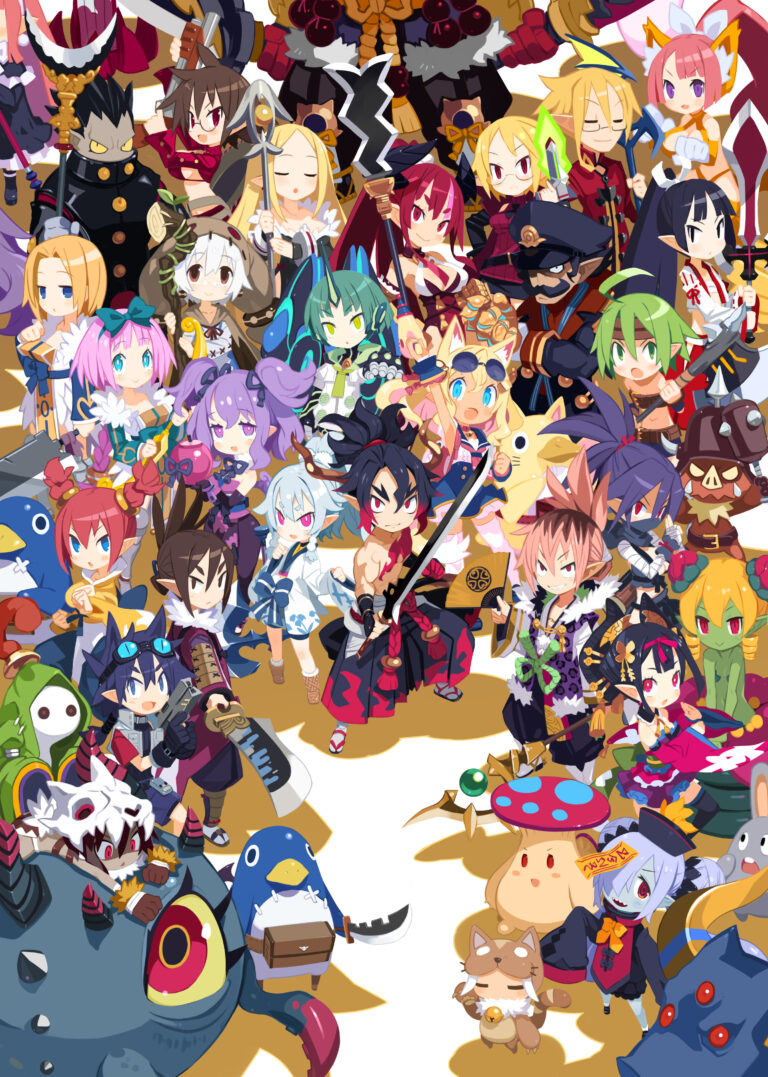 Here's the plot synopsis:
"In Disgaea 7, the story is set in a world called "Hinomoto Netherworld Cluster," which is inspired by Japanese culture. The protagonists, wandering samurai Fuji and otaku girl Piririka, will fight through the world in order to regain the impoverished Hinomoto from invaders and overthrow the Ooedo Shogunate.

On the game systems front, the series' signature replayability features return, alongside even more over-the-top new systems. Please look forward to a completely new Disgaea experience!
Your cast of characters you control in your army includes a love-hating lone samurai named Fuji, a CEO otaku catgirl named Piririka, an alleged daughter of Fuji named Ao, an incompetent shogun named Wey-yasu, a thief named Seefour, and a ton more.
Also, characters can now turn into giants to deal absurd damage to enemies on-screen via the Dodeka MAX mechanic. That's pretty nifty and fits in theme with the game's "all things are fair game" combat and "infinite character development system" approach to levelling up.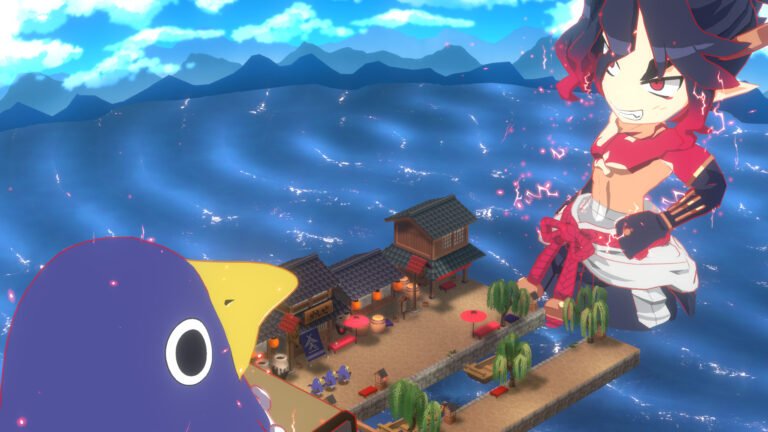 You can also make edible weapons; basically they work like any other weapon you create except you can eat them to heal and/or buff yourself on the fly. Disgaea 7 also features a reincarnation system (reincarnate a fully leveled-up character to another class for additional stats and bonuses) and perhaps the most content and story out of any Disgaea game in existence.
In addition, Nippon Ichi will be releasing a Japan-only Collector's Box which features:
Soundtrack CD (two discs, 34 tracks) – Includes the main theme song "Hinomoto Unlock" sung by Hiyori Nitta, ending theme "Fuji no Gaika o Hibikasete" sung by Tomo Sakurai, and featured track "Akuma Zamurai Ai no Theme" sung by Kenyu Horiuchi, plus other game background music
Art book (A5 size, full color, 40 pages)
Special box (stores both the soundtrack CD and art book)
A 3,300 yen price tag (US$330+)
So far, Nippon Ichi has announced the PlayStation 5, PlayStation 4, and Nintendo Switch versions of the game. No English version has been announced at this point in time, but you can be sure that's happening in the next few months.