Remember that bit in Final Fantasy VII Remake where if you pick the right dialogue option, you'll see pugilist protagonist Tifa Lockhart in one of three outfits during the Don Corneo pimp section? You can now have a figurine of her in one of the ensembles courtesy of Square Enix.
Square Enix is selling its Static Arts Figurine of Final Fantasy VII Remake's Tifa in her Sporty Dress. The Static Arts version will have her sitting down on a red chair in her dress, which is an elegant dark purple cheongsam.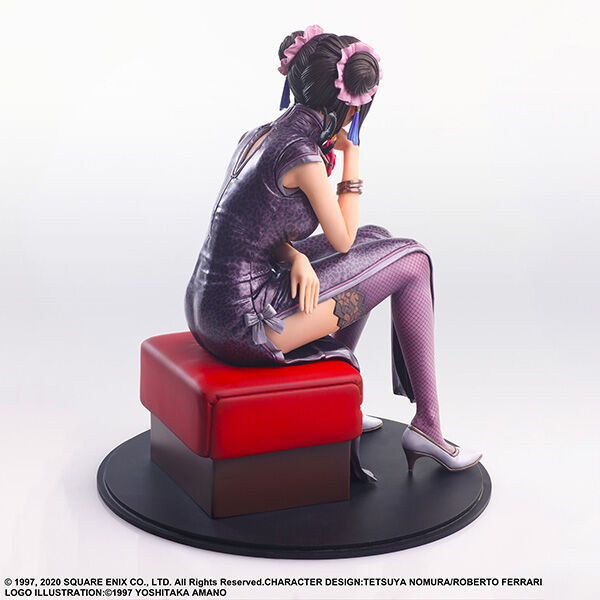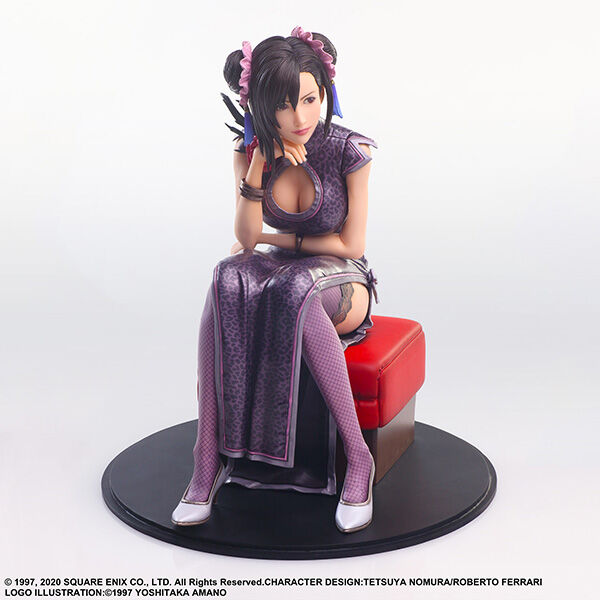 It'll cost you US$130.60 and is available for pre-order right now. The figurine's release date will be out on March 2023; you can chalk this as another win for Square Enix in using one of its more robust characters to profit off the resin statue market.