Platform: Nintendo Switch
Genre: Action, Witches, Devil May Cry-style fighting, Hideki Kamiya nonsense
PlatinumGames vice president Hideki Kamiya, who created Bayonetta with his Team Little Angels back in 2009, said that his team may have prematurely announced the third game. He even stated in a recent Famitsu interview that development literally started in that particular year too, but he is thankful that Nintendo has supported the game from start to finish, just like they did with Bayonetta 2.
And just like that, expectations are already set for the upcoming title, where many fans are patiently waiting. 5 years later, we now get a Nintendo Switch-exclusive Bayonetta game that's sure to receive a ton of eyeballs and attention following recent voice actress-related events. And it's a blessing of sorts because this third in the hyper-action series is worth getting into and playing, though it has some issues. Some of it is attributed to the game going exclusive for Nintendo's console and its developer possibly being complacent, but I'm getting ahead of myself.
Wicked Weave World Tour
Bayonetta 3 will take you all across the world in different timelines through different chapters with their own verses as the titular tall-ass model ass-kicking title character. She uses her Wicked Weave attacks and Demon-summoning skills via her magic hair to deal with enemies, as well as use Witch Time to slow down time when she dodges enemy attacks perfectly.
You'll visit ancient China, Cairo, and even gay Paris, fighting alien-like enemies called the Singularity. These new foes decked in white and turquoise seem aqua-based and have pretty Eastern designs, almost Buddhist-like in nature. They're also pretty tough and come in shapes and sizes ranging from fast light-type units that are hard to hit unless you initiate Witch Time to a "pagoda" stacked behemoth that requires you to use the game's new powers to hit. That, and your slew of weapons ranging from pistols to giant boomstick-slash-giant-club to even a microphone stand with attack and defense buffs if you sing the right note. I'll say this: it's clear as day that PlatinumGames are influenced by Capcom's Devil May Cry 5 a tad as one of Bayonetta 3's weapons is a choo-choo version of the chainsaw bike.
Speaking of giants, Bayonetta 3's new feature is the Demon Slave technique where you now can summon and fully control your demons by pressing and holding the ZL trigger. While in past games they appear as giant-sized finishers, Umbra Climax powerups, and combo enders, here they act as another character you can summon and temporarily control to complement your attacks. Essentially, PlatinumGames took the designs they've used in 2019's Astral Chain with the Legion, and implemented it in full force. While the Demon -from the staple saurian Gomorrah to the giant bird Malphas- smashes through obstacles big and small, Bayonetta is in the corner dancing her heart out and is left vulnerable.
Luckily, you can let go of the ZL and switch to Bayonetta to dodge and attack while the Demon goes through its lunging attack animation. Later on, you can even access counters using the Demons, or even use them as manual finishers to your regular combos, meaning big damage while expending just a bit of your Umbral power that's reserved for the demon. I had a ball just using Gomorrah and Madama Butterfly as a temporary summons to deal massive damage and stagger bigger Singularity foes while Bayonetta deals with the rest of the mob with her high-flying attacks.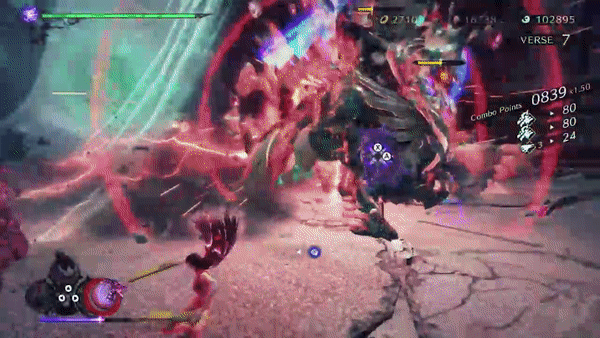 The game encourages you to perform well, vary your attacks, and complete each verse as quick as possible with little to no damage so that you can gain more orbs. More orbs means more currency to unlock new skills for Bayonetta, her Demons, the weapons tied to a specific Demon, and new character Viola. Yes, PlatinumGames sought to add in a new character with a different kind of playstyle that's meant for people who want a slight challenge. Viola is a sword-wielding witch-in-training who can only initiate Witch Time if she blocks attacks at the right time. It takes a lot of time to get used to, especially when you're acclimatized to using the ZR trigger to dodge. She is fun to use at intervals and small doses, but I'd rather go back to our title character just because she has way more options, weapons, and Demons to play around with.
Viola is meant as a challenge for veterans from parts 1 and 2 who just want to see how a Nero-like character fares in the Bayonetta universe, but goofier. Protip: change the game's control scheme to Type D for Viola.
High Heel Cracks
While the core game feels great, there's just a bit of padding and addition that feels like afterthoughts the more times you play them. While the China level feels like it's more well-made and designed with a lot more thought, the rest of the stages feel empty. It's as if PlatinumGames ran out of budget halfway through the project and had to string together more fight arenas than usual.
Viola is a fun character, but her fighting style takes a while to get used to considering that you have to use an all-new trigger button and fight style that doesn't feel as flexible. There are also Jeanne's 2D sections, which are cute little tributes to Elevator Action and Rolling Thunder, 2D action titles where you hide behind doors and sneak to points A to B. But these feel like bonus stages and shouldn't be mandatory to the experience.
The biggest elephant in the room is the Nintendo Switch hardware: you can clearly tell it's trying to keep up. While the gameplay doesn't suffer too much, the presentation and special boss segments' performances and frame rate get a noticeable dip in quality, like as if it's the company's first time working with hardware that's 5 years old.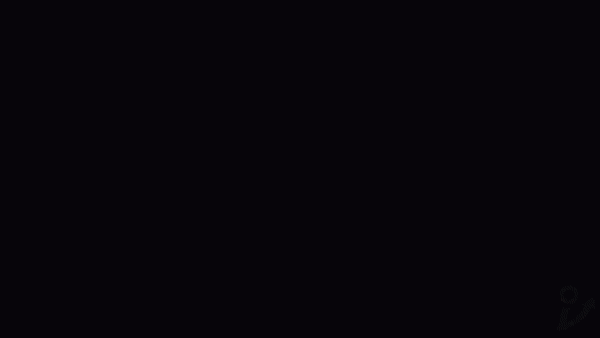 The whole package just lacks polish, simple as that. I expect this from mid-sized developers making their own Devil May Cry clone, but not a team as experienced and as hardened as PlatinumGames who gave us the near-perfect Bayonetta prequels and Metal Gear Rising: Revengeance. The fact that the game also ends on a divisive note may also rub Bayonetta lore fans the wrong way; I'll probably touch upon this in a separate spoiler-tagged feature later this week.
Personally, I have mixed feelings about PlatinumGames having ample time to make a game like Bayonetta 3 and having it come up a bit short in certain aspects. There's a good chance the company's recent internal issues and handling of particular projects like Babylon's Fall may have attributed to the game going through development issues, but that's all speculation on our part.
Moonstruck
Despite being too ambitious for its own good, Bayonetta 3 is still a noteworthy action game with many highs and stellar combat moments. Yes, some parts of the game feel like soulless mash-ups, but I'd be lying if I said I didn't have fun and wouldn't replay the game's stages just for the Pure Platinum ranking. I just feel that the quality levels of the third game aren't as top-tier when compared to parts 1 and 2. On its own merit, however, Bayonetta 3 is still a shining star in the pale moonlight.
Pros
Combat and controls are still sublime.
Stellar music and art direction.
Demon Slave tech makes the action more visceral.
Fun setpiece battles.
Cons
Presentation issues related to hardware.
Some levels feel tacked-on, lazy, and hollow.
Story's climax may piss off fans.
Final Score: 70/100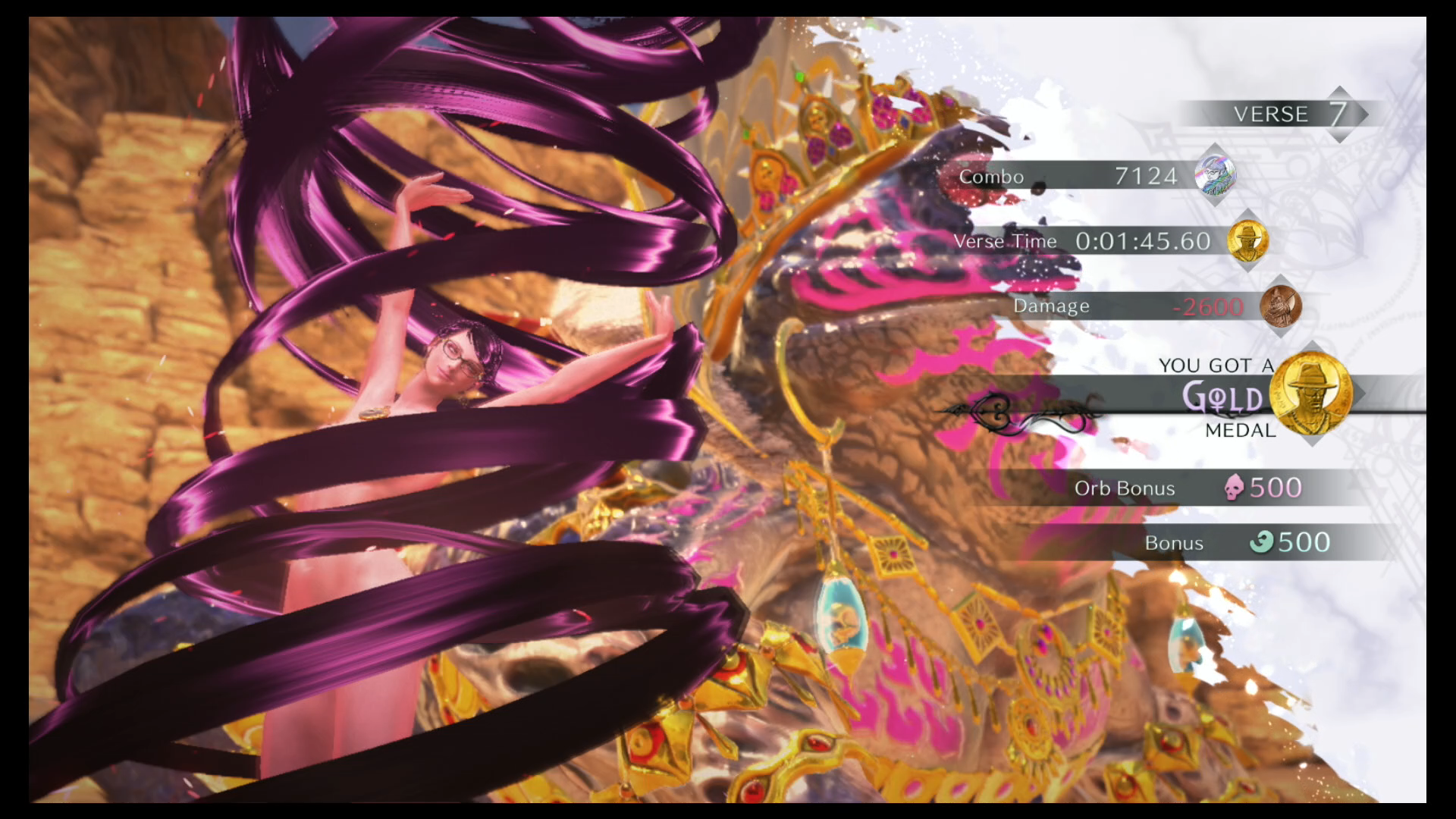 Related