I'm sure you won't want to waste time sifting through HBO GO's extensive catalogue of shows and movies just to decide on what to watch. The streaming site updates its site every day, week, and month with new content, so I'm here to save your precious time.
Here are my personal recommendations and highlights for HBO GO November 2022 lineup and how to fill up your free time with worthwhile content at home:
Sing 2 (5 November 2022)
Buster Moon, and his all-star cast of performers prepare to launch their most dazzling stage extravaganza yet. There's just one hitch, they have to persuade the world's most reclusive rock star, Clay Calloway, to join them. Stars Oscar® winners Matthew McConaughey and Reese Witherspoon, with Scarlett Johansson, Taron Egerton, Tori Kelly, Nick Kroll, Emmy® winner Bobby Cannavale, Grammy-nominated artist Halsey, and global music icon Bono.
Premieres Saturday, November 5 at 9 pm on HBO (Astro Ch 411) and HBO GO.
This movie is worth watching for Halsey's performance and song below:
Food Affair With Mark Wiens (18 November 2022)
The six-episode series is a fresh and invigorating journey of food obsession in Singapore, experienced through the eyes (and mouth) of popular food vlogger, Mark Wiens. The HBO Asia Originals' production is the first non-scripted food series hosted by Mark as he discovers the untold stories, personalities, and history behind Singapore's smorgasbord of delicacies, from haute to hawker cuisine.
Premieres Friday, November 18 at 9pm on HBO (Astro Ch 411) and HBO GO.
The Electrical Life Of Louis Wain (19 November 2022)
A true story of British artist Louis Wain who was many things during his incredible life: artist, inventor and entrepreneur. Two events changed his life forever: meeting Emily, the love of his life, and adopting Peter, a stray kitten. They will become both his family and his inspiration to paint the extraordinary images of cats that made him world famous. Stars Benedict Cumberbatch and Claire Foy.
Premieres Saturday, November 19 at 9pm on HBO (Astro Ch 411) and HBO GO.
FIFA World Cup Specials (20 November 2022)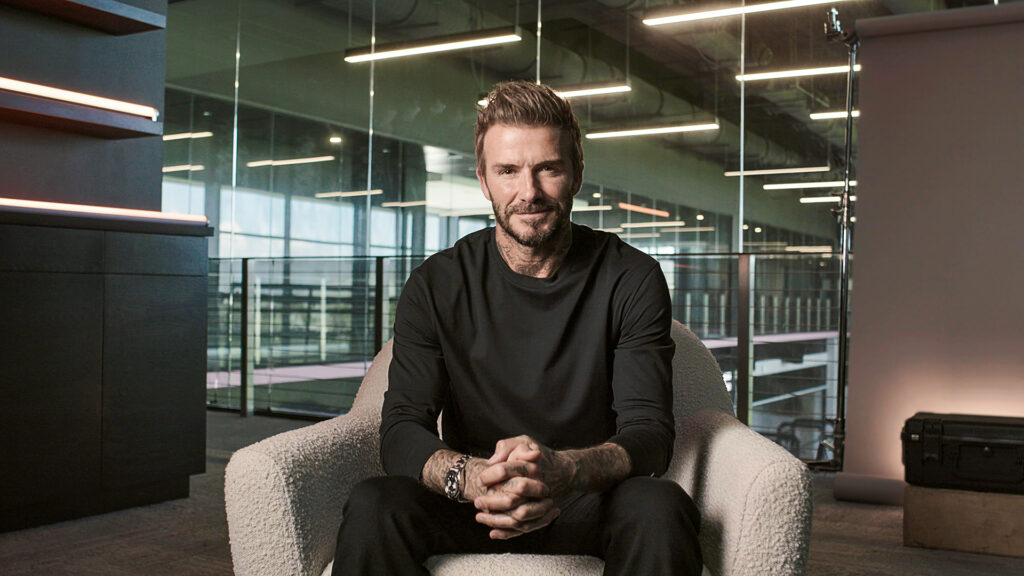 Get ready for the FIFA World Cup with a selection of titles featuring football's biggest names and pivotal moments in its history.
On November 16, Got, Got, Need, Jack Whitehall and Jamie Redknapp challenge each other to a hilarious World Cup showdown, collecting real life meetings with 16 World Cup stars on a road trip across Europe, while Italia 90 follows the 1990 Italian World Cup, from the end of Maradona's career to the commercialisation of the game and the geopolitics of new football nations.
On November 11, Fever Pitch! The Rise of the Premier League follows the English Premier League from its creation through its rapid evolution, told through the lens of iconic players like Eric Cantona, David Beckham, Vinnie Jones and Alan Shearer, and Nadia highlights the incredible story of Nadia Nadim, an Afghan refugee who became a star player for the Paris Saint-Germain Football Club.
Rick & Morty Season 6 (21 November 2022)
It's Season 6 and Rick and Morty are back! Pick up where we left them, worse for wear and down on their luck. Will they manage to bounce back for more adventures? Enjoy all seasons of Rick and Morty on HBO GO.
New episodes from Monday, November 21 on HBO GO.
In the meantime, check out my review of Rick And Morty Season 6 by heading over here.
Law & Order Organized Crime (24 November 2022)
Christopher Meloni returns as Detective Elliot Stabler of the NYPD, to battle organized crime after a devastating personal loss. Stabler will aim to rebuild his life as part of a new elite task force that is taking apart the city's most powerful criminal syndicates one by one. Stars Christopher Meloni, Dylan McDermott, Tamara Taylor, Danielle Moné Truitt and Ainsley Seiger.
Premieres Thursday, November 24 on HBO GO
The Lost City (27 November 2022)
Brilliant, but reclusive author Loretta Sage has spent her career writing about exotic places in her romance-adventure novels featuring handsome model Alan, who has dedicated his life to embodying the hero character, "Dash." While on her book tour, Loretta is kidnapped by an eccentric billionaire and Alan sets off to rescue her. Thrust into an epic adventure, the unlikely pair will need to work together to survive the elements of the jungle. Stars Sandra Bullock, Channing Tatum, Daniel Radcliffe, Da'Vine Joy Randolph and Brad Pitt.
Premieres Sunday, November 27 on HBO GO.
Check out my review here.