Here's one of our guest posts for the end of 2022 from our lovely pals and industry friends. Go check out Arief's work at Twitch.tv. 
To say that 2022 has been an eventful year in the Southeast Asian games industry is a deep understatement. This year we've seen everything from the return of major in-person trade shows like Gamescom Asia, Level UP KL, and Thailand Game Show to reports of international publishers slighting Southeast Asian developers.
With so much activity in the industry, there hasn't been a shortage of amazing games from the region either. Here are 5 of the best games that I've played from Southeast Asian developers this year.
The Company Man
The Company Man is the debut title from Malaysia-based Forust Studio. It is a 2D action platformer where you climb the corporate ladder by battling your way through multiple departments such as HR, Accounting and eventually the CEOs office.
Despite having ample cultural references like Malaysian coffee as power-ups, the game remains incredibly universal by bombarding you with office-related jokes in its level design, enemy variety and special abilities. The jokes are plentiful and always deserving of a good laugh.
My Lovely Wife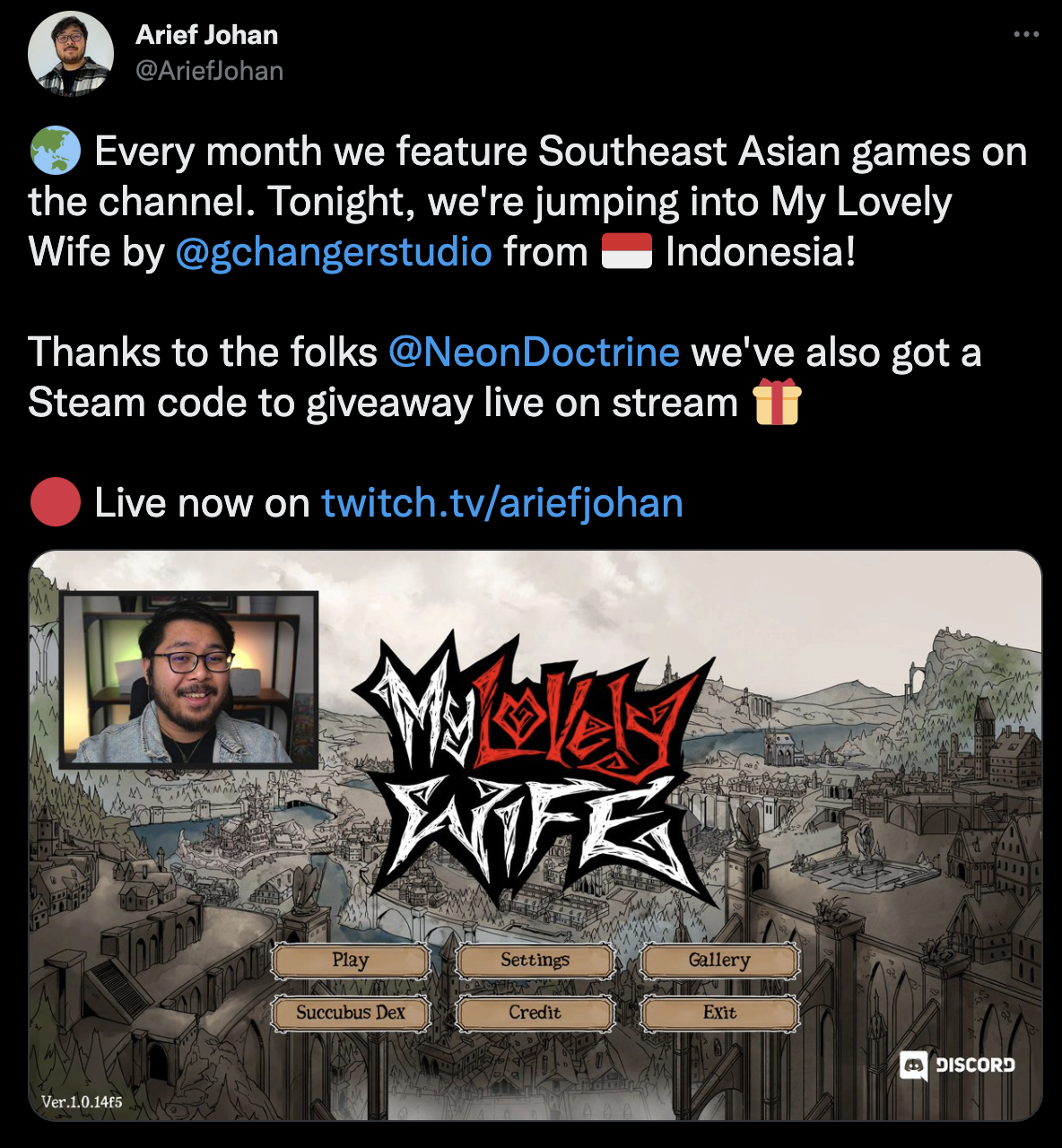 After the death of his wife, you play as a man with the newly acquired knowledge of summoning succubi with the goal of creating the perfect vessel for his wife's soul.
A follow-up to 2018's My Lovely Daughter, Indonesian-based Game Changer Studio has crafted an eccentric yet deeply profound game surrounding grief, suffering, and ultimately seeking closure.
Throughout the game, you summon different types of succubi and send each of them on different tasks throughout the day to build their stats, unlock new skills, & grow their affection for you. As with other management simulators, there is something incredibly addicting of starting up a new day and planning how to maximize the stats you want to build while accounting for unique daily multipliers. After booting it up, I found this game incredibly hard to put down.
(Just … don't make my mistake and be mindful of the phrasing of this title.)
Potion Permit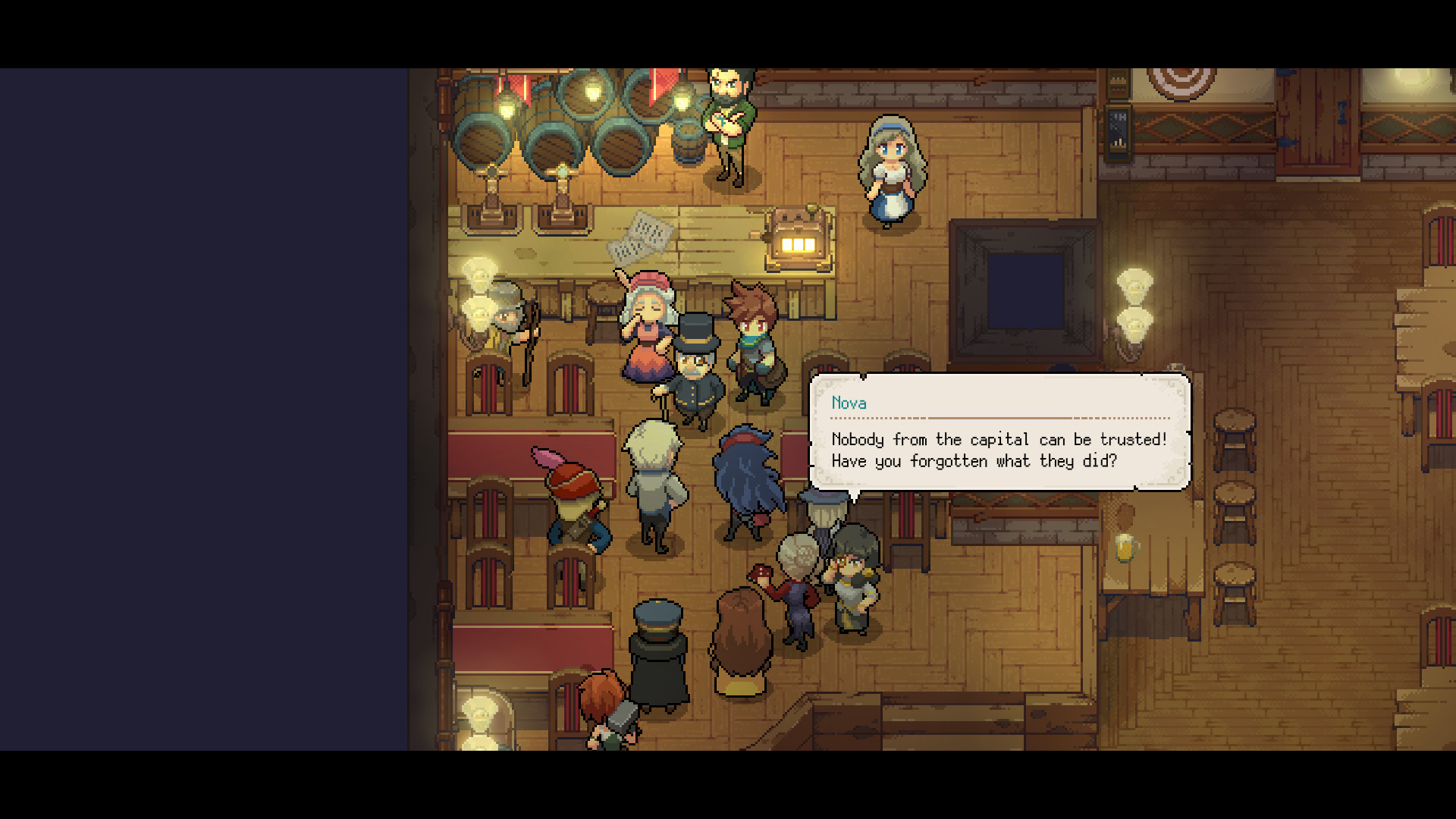 Speaking of games that are hard to put down, Indonesia-based Masshive Media has created one of the coziest games to come out from the region with their potion-brewing life sim Potion Permit.
In an era where farming sims / Stardew Valley copies are plentiful, Potion Permit is a refreshing take while emulating some of the genre's best parts. Instead of tending to crops, you play as a chemist foraging for ingredients and brewing potions to aid the local townsfolk.
With compelling characters, a plethora of minigames, and a beautiful art style, Potion Permit is a tranquil escape well deserving of your time.
Once Again
From Malaysia-based RB Wolf Games, Once Again is an interactive story about a boy who spends his summers wandering between past and present. From its clean, square panels to the text-message-like dialogue, you move through the story almost like reading a graphic novel.
While playing through the game, I was enraptured by how grounded the story & characters were despite the fantastical premise – akin to watching a Studio Ghibli film or reading a Haruki Murakami novel. Once Again is a heart-wrenching tale & a phenomenal debut title from RB Wolf Games proving that there can be so much beauty in simplicity.
Rhythm Doctor
Although this title did not release in 2022, I would be remiss if I did not mention my playthrough of 7th Beat Games' Rhythm Doctor.
It is a one-button rhythm game where you are tasked with slamming the spacebar on the 7th beat to heal patients by defibrillating their hearts. The game is wacky and whimsical while having a lot of heart. Somehow, this game successfully balances the patient's hilariously absurd stories with deeply grounded emotional moments.
What really cemented this as one of my favourite games I've played this year is a sequence so incredibly out of left-field & something that can only be pulled off in the medium of video games. You'll know it when you get there.
Arief Johan is a content creator from Malaysia covering the Southeast Asian games ecosystem. He hosts a recurring live-stream on Twitch called Southeast Asia Nights where he works with regional developers and publishers to showcase independent titles from the region with the goal of celebrating Southeast Asian voices across the games industry. To date, the project has showcased more than 15 titles from Indonesia, Malaysia, Singapore, and Thailand.
Related