Platform(s): PC (version reviewed), Xbox Series, Xbox One, PS5, PS4
Genre: Street racing with some open-world bits
There was a time long ago when a Need For Speed racing game under the EA banner would garner tons of sales during holiday seasons just because of its pedigree and prestige. At least before titles like Forza Horizon changed up the driving game scene immensely. Oh, and the fact that EA loved to publish one new NFS game per year to the point of oversaturation and burnout.
I guess all the series needed was a good long hiatus, because it came back in a pretty significant way with 2022's Need For Speed Unbound developed by Criterion Games (of Burnout racing game fame). Maybe it's not the juggernaut it once was, but there's some darn fine racing to be had here.
Race Wars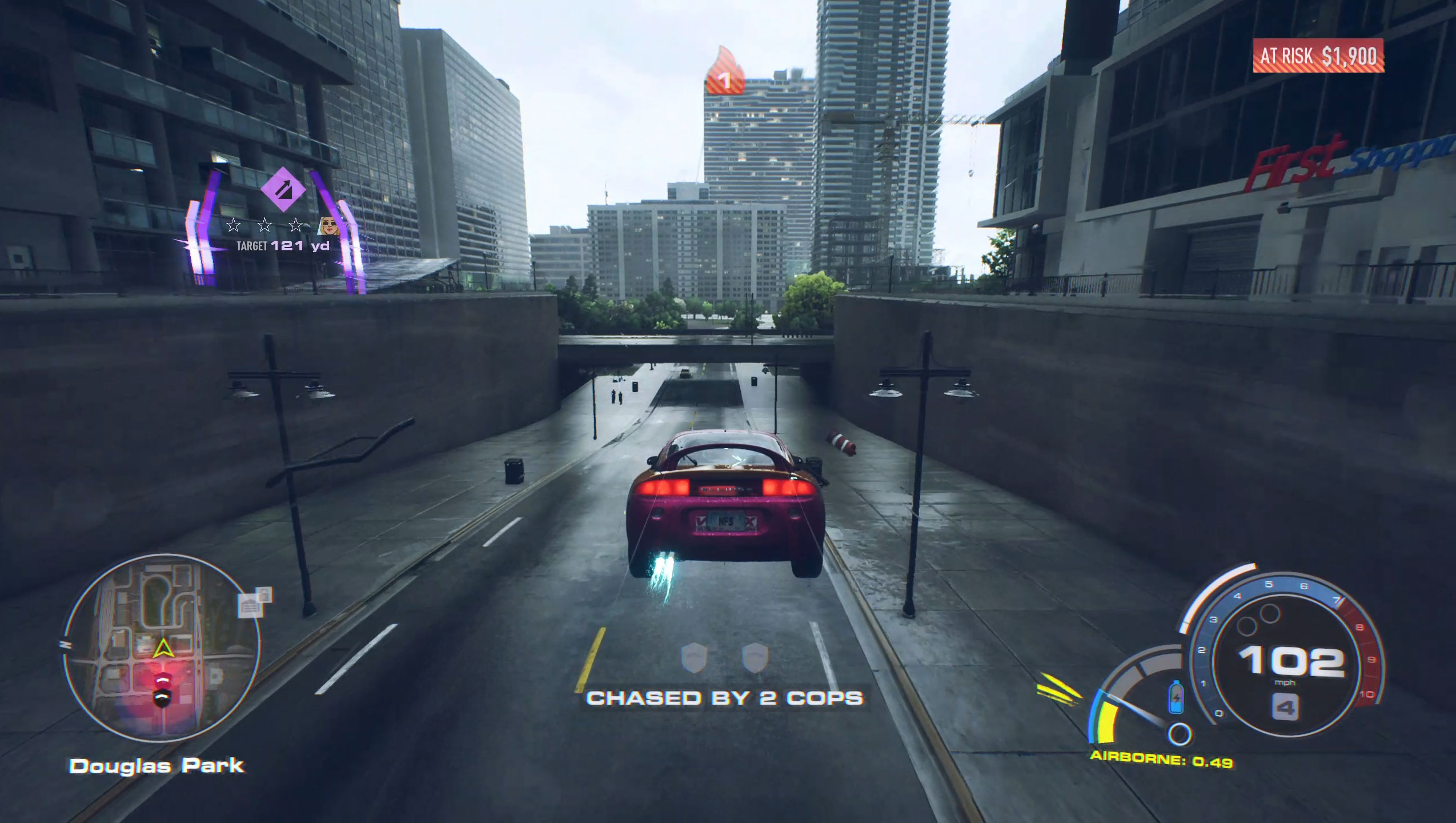 The premise of this NFS title is what you expect: you and the car garage you're associated with get betrayed by a close friend after a series of tutorials about the ins and outs of driving. Enter a mysterious benefactor who helps you out with cash, and off you go as you race and earn your way through the game's underground racing scene to take back what was stolen while getting paid big. This being a NFS game, cops will be on your tail, so watch out and amscray unless you want your hard-earned money taken away.
It's a formulaic plot, but we're here for the racing and drifting, and that's delivered in decent spades. The tried-and-tested arcade driving controls and inputs of Need For Speed Unbound feels good; it's not too difficult to get into but there's a learning curve, especially with the drifting segments (that net you tons of cash) and the challenging AI on Normal and Hard. Tough but fair, essentially; just the way we like it from our back-to-basics racer. Its feel and weight for the cars aren't as super-detailed and tweakable as Xbox's racing king, but it's adequate enough for a game that lives up to its namesake.
The one significant way Need For Speed Unbound stands out from other racing games for the past year or so is the art style: the game blends super-realistic and detailed cars and tracks with graffiti and Instagram/TikTok art inserts on-screen. When you're flying off the ramp, you sprout graffiti wings for a second or two before the race shifts back to reality. When you drift, you have cartoon smoke coming out from your wheels in an exaggerated fashion that's fit for the boomer social media vid-sharing generation, with current music to go along with the literal flow. I'm not a fan, but this does make the game stand out aesthetically and carves a uniqueness that isn't common in racing game these days.
Off The Beaten Path?
And just like racing games that need a proverbial nitro boost, developer Criterion cribbed a significant amount from the Forza Horizon games with the open-world setup. You head to a spot to do your races with the buy-ins, get heads up on delivery races (take a supercar or exotic vehicle from point A to B fast), and do a bunch of odd jobs, with each of them earning you bits of heat. When your heat level reaches 1 or more, the cops in the area are on high alert. Fast cars, interceptors, barriers, helicopters: you name it, they'll bring it to stop you. These bouts are very challenging at the first few hours of the game since your starting cars are pretty average in terms of speed and handling. The game's rival AI also feels a tad cheap at times even from the get-go, prompting many restarts just because they suddenly catch up via the nature of off-screen teleportation.
In fact, I feel that most folks here either change the difficulty here or just flat out give up because you can spend more than 5 minutes just evading cops post-mission because your early builds won't cut it speed-wise. At least until you start earning bigger pots from races and planning ahead during the in-game weeks leading up to the big Sunday night races that net you the better cars. That's the progression method that racing games like these are missing these past few years. Having to plan ahead how you tackle the different races and spending on car parts to get your car class from a B to higher before the week ends is key to succeeding efficiently. Personally, it's a nice change of pace from your past Forza games, like as if you're climbing from the bottom tier and feeling the gradual changes as you chart your course around Lakeshore City. It would be nice if the actual open world area of Lakeshore was interesting and varied though; for a game with a lot of personality shining from its detailed cars and "anime" cel-shaded art style, the hub you're driving it just feels stock by comparison.
I Feel The Need…
Need For Speed Unbound is clearly a tryhard driving game that takes a bit of the open-world Forza Horizon structure, but at least there's a sense of hard-earned progression and skill required as you play through Lakeshore City's dirty and seedy racing challenges and plethora of city-based courses. EA and Criterion have taken it to the streets once again, and racing game fans looking for rubber to burn in 2022 will find some longevity in this racing title. I really hope we see more from Criterion and its take on the NFS franchise, because this just feels like the starting few laps rather than the full tour. It's not going to replace Forza Horizon 5 as my top racing game of the generation, but it's a nice diversion if you want to go back to the arcade style of racing and hot pursuit nonsense that entails.
Pros
Unique art style.
Great game design & tension from races & pursuits.
Lovely challenge & satisfying progression.
Cons
Standard story.
Stock map to run around in.
Cops & rival AI feel cheap.
Final Score: 70/100
Review copy provided by EA.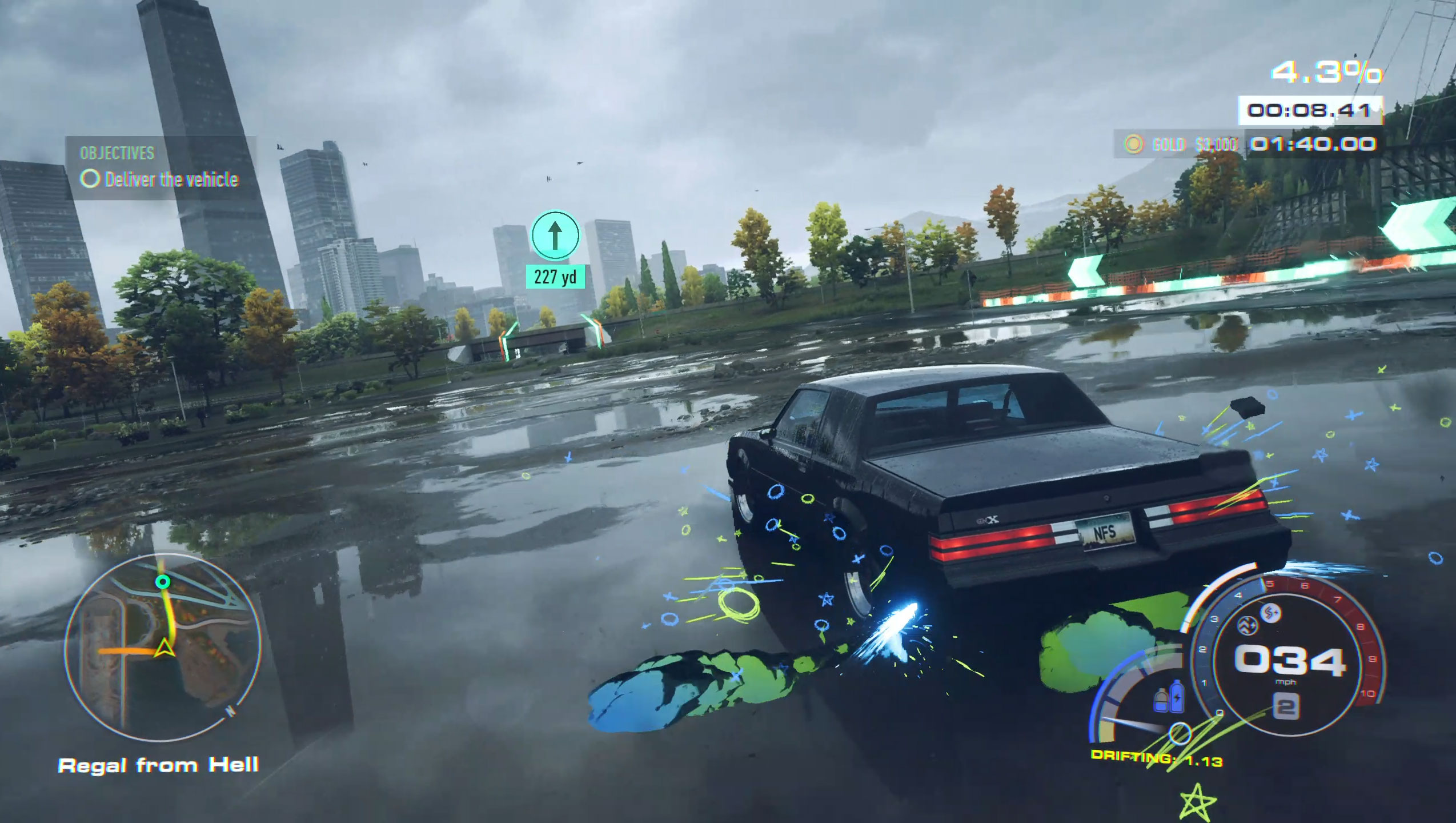 Related