Pentiment's OST Is Out Now With Vinyl Coming Next Year
By Lewis Larcombe|December 28, 2022|
Obsidian Entertainment has announced the release of Pentiment's official soundtrack on various streaming platforms, with a vinyl double album version slated to be released in 2023.
To ensure that the soundtrack for the game Pentiment aligned with the game's art style, which was inspired by 16th-century Europe, the development team collaborated with the early music ensemble Alkemie. Using various period instruments such as shawms and hurdy-gurdies, Alkemie composed original music and adapted historical pieces from the 14th to 16th centuries to be used at key moments throughout the game.
In addition to working with Alkemie, musician Lingua Ignota (Kristin Hayter) composed and performed the song "Ein Traum" for the game's epilogue. Hayter drew on 19th-century German Lieder traditions for the piano accompaniment and adapted a poem by Heinrich Heine for the lyrics. The resulting song is a hauntingly beautiful way to conclude the game's story.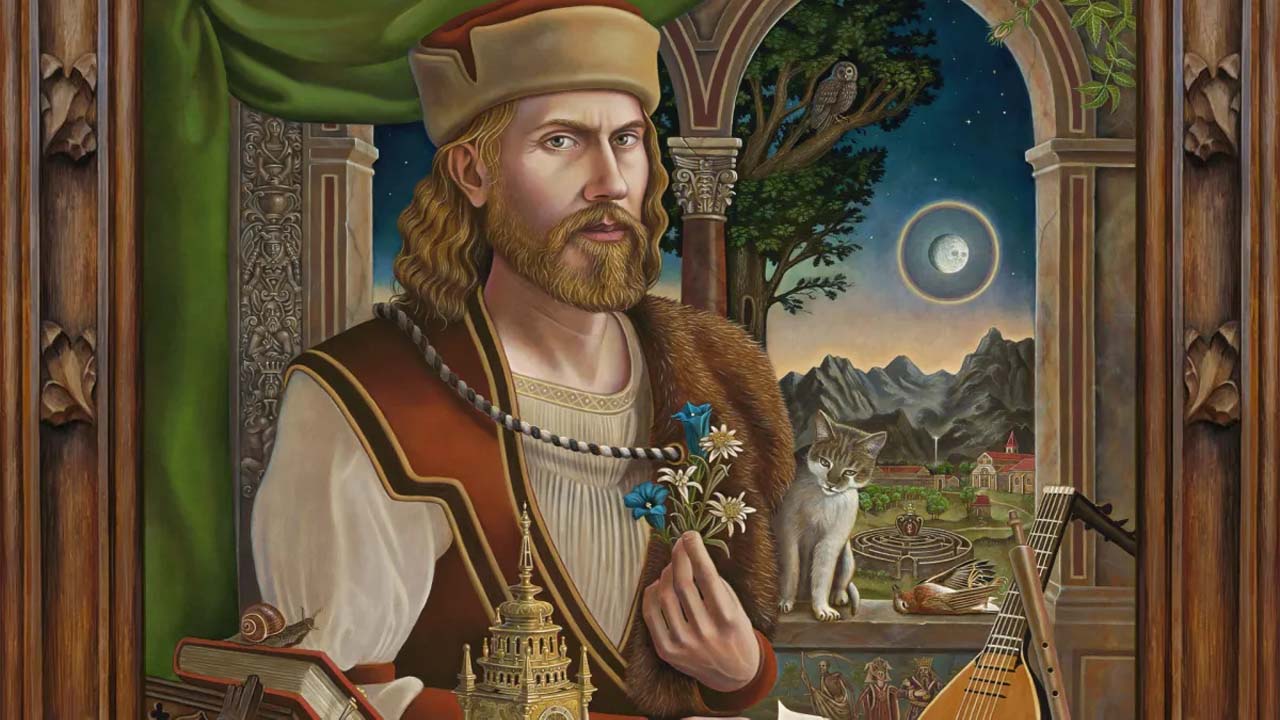 The soundtrack for the game includes album cover art by painter Benjamin Vierling that was created using a renaissance-inspired technique called Mischtechnik, which involves alternating layers of oil paint and egg tempera. The artwork, a portrait of Andreas Maler, includes numerous symbolic elements from the game and took over 20 months to complete using traditional techniques. To further enhance the theme of the game, Vierling even included a Pentiment or an underlying painting that is visible through a subsequent layer of paint, of the Mithraic tauroctony under the winged bull of St. Luke.
You can find the soundtrack on multiple streaming platforms, including Spotify and iTunes. Players can also purchase a digital copy of the soundtrack by visiting the game's Steam page. In addition, a vinyl double album version of the soundtrack is scheduled to be released in 2023 and will feature Benjamin's artwork on the cover, liner notes in a gatefold, and a painting by Pentimento's art director, Hannah Kennedy, on the back.
Pentiment fans can visit the game's website to download a fan kit that includes wallpapers for use on digital devices.
Related