By Alisha Alix|December 28, 2022|
The production team for the upcoming Spy Classroom anime series has revealed the main visual and official trailer, showcasing the in-training spies. The trailer also features Nonoc's opening theme song "Tomoshibi". The anime series will premiere on 5 January 2023.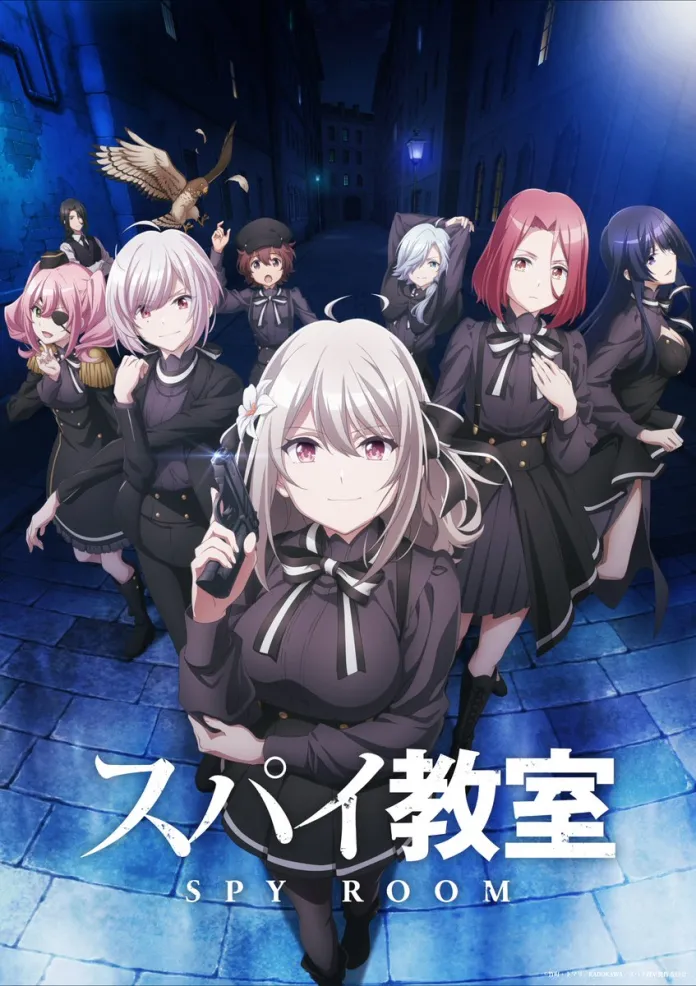 The announced staff includes Keiichirou Kawaguchi (Higurashi: When They Cry) as the director, Shinichi Inozume (Platinum End) as the series screenwriter, and Sumie Kinoshita (Idoly Pride) as the character designer. Studio feel will be in charge of the animation production for the entire series.
Furthermore, the voice casts of Spy Classroom are Yuuichirou Umehara as Klaus, Sora Amamiya as Lily, Nao Touyama as Sibylla, Aoi Yuuki as Monica, Miku Itou as Grete, Sumire Uesaka as Thea, Ayane Sakura as Sara, and Tomori Kusunoki as Annette.
The anime series will be available to stream in English on HIDIVE and describes the synopsis as:
"Conflict-ravaged nations now deploy covert operatives instead of missiles. Lily is recruited into spy-training… but her practical skills are absolutely abysmal. Desperate to pass, she leaps at the chance to join the mysterious "Tomoshibi" team. Too bad the team is filled with even more hopeless spies. Together they must conquer the Impassible Mission and best their genius instructor, but the true purpose behind their classroom is more harrowing than they can imagine… Based on the spy thriller light novel series written by Takemachi and illustrated by Tomari, the anime adaptation is directed by Keiichiro Kawaguchi, written by Shinichi Inotsume, and produced by studio feel."
Spy Classroom's original light novels were first published on 18 January 2020 and are written by Takemachi and illustrated by Tomari. Kadokawa's Fujimi Fantasia Bunko label has released eight main volumes and three short story collections as of October 2022. Furthermore, the light novels were also awarded the 32nd Fantasia Bunko and inspired several manga adaptions.
Check out the new trailer below:
Related