It's beginning to look a lot like Oscar Bait season, so it's nice to see a film that actually sticks to the ever-permanent season of Christmas and make an action show to celebrate the mood. In Violent Night, clearly a play on the famous Christmas hymn Silent Night, a jaded version of Santa Claus (David Harbour) has to save the day when a child gets caught up in a hostage situation involving her parents (Alex "Not My Vicious" Hassell and Alexis Louder), her multimillionaire conglomerate-owning grandmother (Beverly D'Angelo of National Lampoon Vacation fame), a group of Christmas codenamed terrorists led by Scrooge (John Leguizamo), and a secluded mansion ripped out of Home Alone.
Slay Bells
This is a film produced by 87North Productions, renowned for the action stunt spectacular Bullet Train a few months ago, so you can expect a ton of silly Christmas-themed one-liners from Harbour's grizzly beard and mouth combo, a lot of terrorists and bad guys being impaled and maimed to death, and a lot of broken props and seasonal items like star ornaments, ice skates, and sledgehammers.
If anything, this is clearly Harbour's spotlight because he alongside kidnapped child Trudy (Leah Brady) are charming in their own way that'll get you and the audience invested. The rest of the cast? Not so much as we have bad guys trying to be the next Hans Gruber and some middling family drama that acts as padding.
Ho Ho Ho-Hum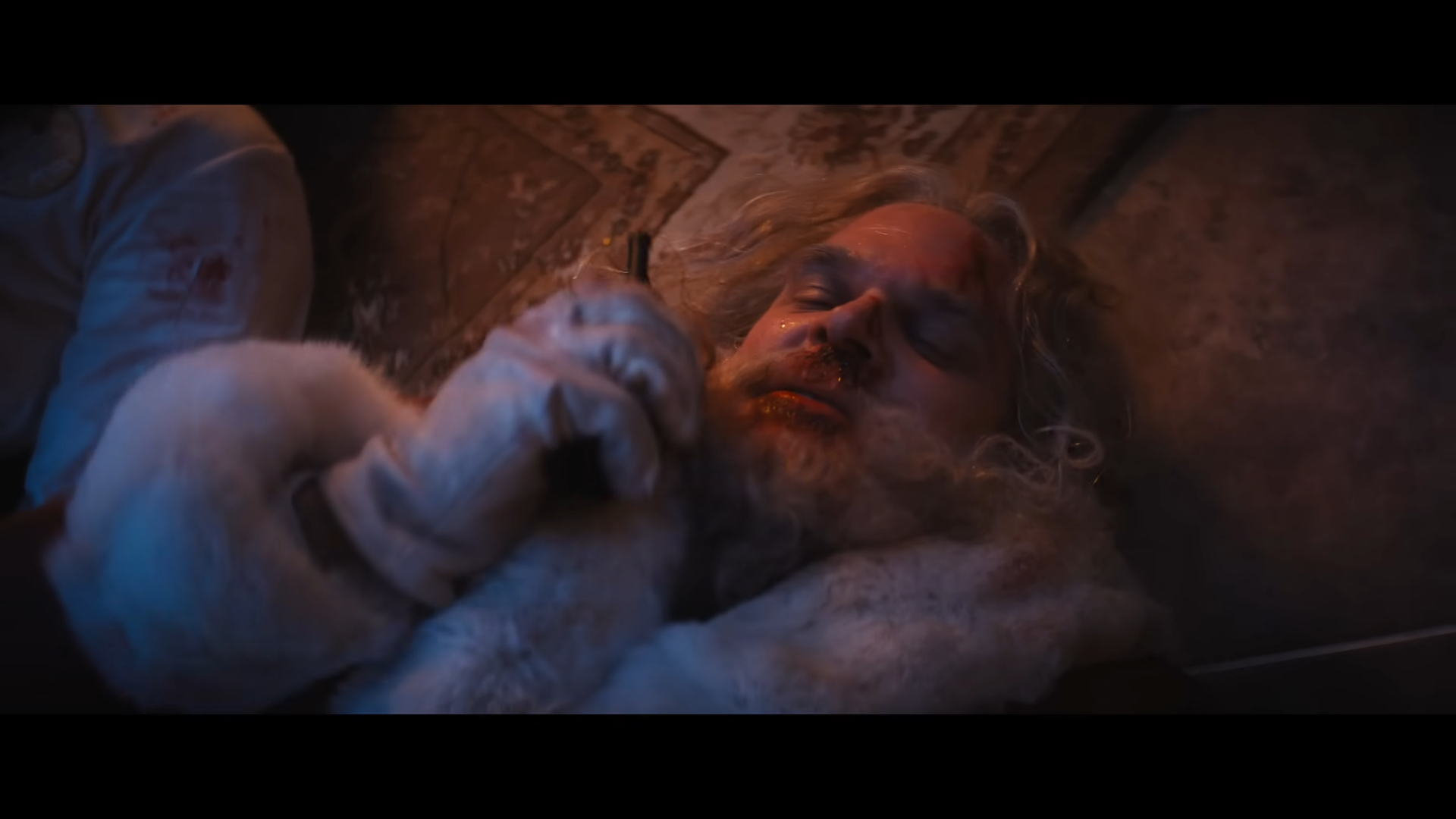 Take Violent Night at face value and as a popcorn flick with a Mature rating. It's filled with jolly cheer, an on-the-nose message about the meaning of Christmas, and a lot of red mist courtesy of the fighting and action, complete with a nice answer as to what happens if you drag someone up through a chimney in full force without warning. It's mostly dull, but when it gets the action going, it's worth a couple of views.
Violent Night definitely no Die Hard, but it's a few steps above your Silent Night, Deadly Night sequels at the very least.
Final Score: 50/100
Related