League of Legends is now available on the Xbox Game Pass which may confuse some of you as you may know that Riot Games' world-renowned MOBA is free-to-play. So what does Game Pass do for you? Well, it saves you a bunch of time and money as by linking your Riot account with your Game Pass, you will play as every champion in the game.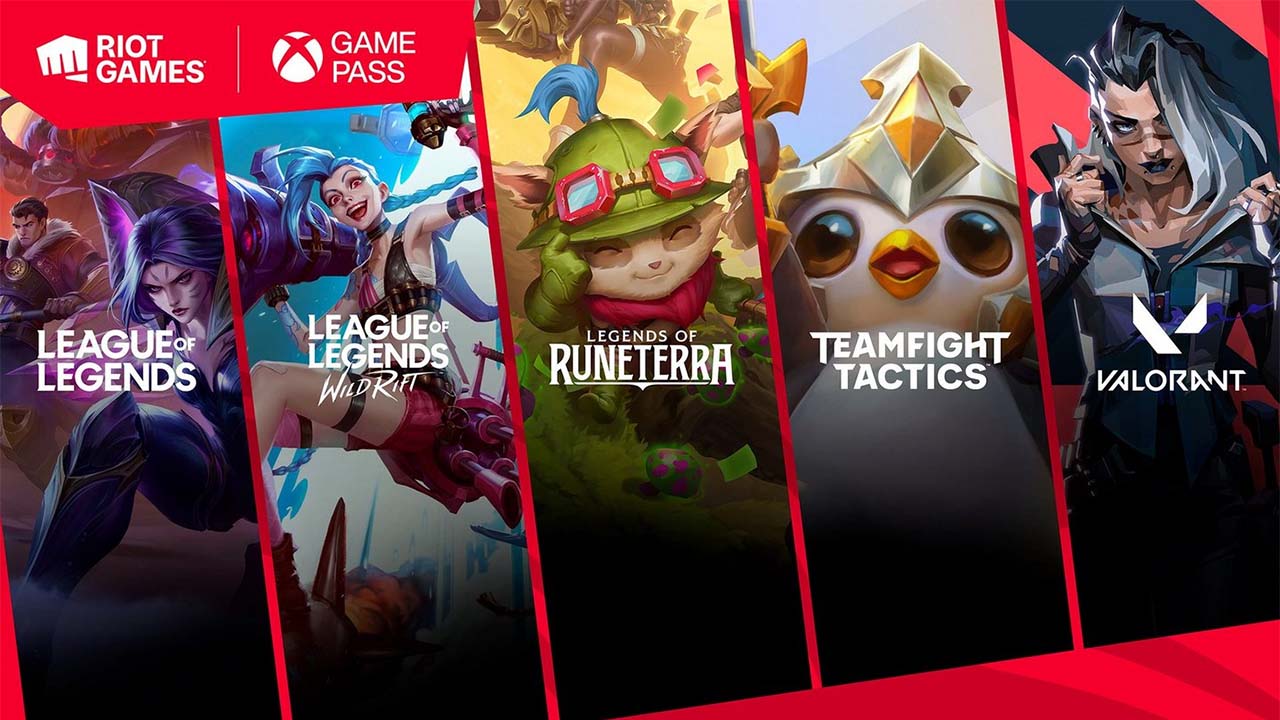 With 162 champions in League of Legends, the cost of unlocking them individually can add up quickly, with an average cost of US$6.50 per champion. By subscribing to Xbox Game Pass, you can gain access to all the champions without spending over US$1,000. This savings is equivalent to more than five years of Game Pass Ultimate. Additionally, new champions are regularly released, and with Game Pass, you will have immediate access to them as soon as they are available, typically around five times per year.
It's worth noting a few things about the Xbox Game Pass partnership with League of Legends. Firstly, while it may be appealing to unlock all the champions at once, it's also possible to unlock them for free over time.
After completing the tutorial, players can choose one of five champions and by completing daily missions, they can acquire five additional champions, selecting one character each day from a selection of three.
Additionally, players can earn Blue Essence by levelling up and winning the first game of the day, and they can use Champion Shards to reduce the amount of Blue Essence required. So while it may be slower, it is possible to unlock the entire roster without paying for champions. It just takes an extremely long time. Trust me. I know.
Secondly, while Game Pass allows players to access all 162 champions, it doesn't grant ownership of them. According to Riot's FAQ, the game only unlocks them for play but doesn't consider you an owner.
Therefore, players won't be able to purchase skins for champions that were unlocked through Xbox Game Pass and will need to buy the champion using Riot Points or Blue Essence. Additionally, Champions and other content that was unlocked through Game Pass will have a special indicator, differentiating them from content that you own.
It's important to keep in mind that if you end your Xbox Game Pass subscription or if the partnership between the two is terminated in the future, you will lose access to the champions that were only unlocked through Game Pass. However, champions that were acquired through new player missions or purchased using Blue Essence or Riot Points will still be accessible to you.
Despite the caveats, this partnership is still a great deal for new players of League of Legends or Valorant, particularly if you already have Xbox Game Pass. Like League of Legends, Valorant agents can also be unlocked for free over time, but they cost US$10 to unlock immediately.
By subscribing to Game Pass, players can save about US$140 compared to unlocking new agents individually and have access to future releases as well. This partnership allows players to try out new champions and agents without committing to purchasing them and gives them the opportunity to earn the ones they enjoy for free through regular gameplay.
You can link your Riot account to your Xbox profile by going to the Xbox sign-in page and signing in to both your Xbox and Riot accounts. If you already have Game Pass, you should get a notification when you sign in to the game once the content has been unlocked. Riot says this process may take up to 24 hours.
If you aren't already subscribed, Xbox Game Pass for PC costs US$10 per month, and Xbox Game Pass Ultimate, which combines the console and PC passes and also includes cloud gaming, costs US$15 per month.