Marvel Unveils Kang's Time Chair & Motivations In Ant-Man And The Wasp Quantumania
By Alleef Ashaari|January 16, 2023|
We still don't know a lot about the Marvel Cinematic Universe's next Big Bad, Kang The Conqueror (Jonathan Majors). However, in an interview with Empire, Marvel Studios head Kevin Feige has revealed the villain's motivations, at least for the upcoming Ant-Man And The Wasp Quantumania.
He said:
"He is the obvious choice as you're dealing with the Multiverse. Kang allowed us to do a new kind of Big Bad. He's a different type of villain, warring amongst themselves as much as he's warring with our heroes.

Kang's a very powerful person, but when we meet him he's in a position where he needs to get that power back.

He has a ship and a device that would allow him to go anywhere, and anywhen he wants if he can get it online. If only he had access to genius scientists with Pym particles."
We see a glimpse of that device, which might be his iconic Time Chair, in a new official image below: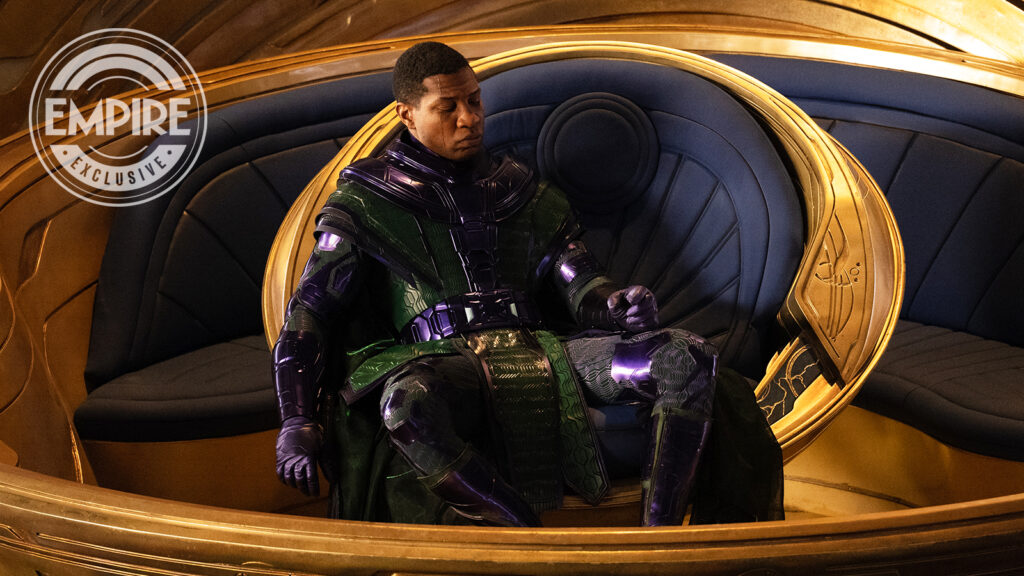 Directed by Peyton Reed and produced by Kevin Feige and Stephen Broussard, Ant-Man and The Wasp: Quantumania also stars Jonathan Majors as Kang, David Dastmalchian as Veb, Katy O'Brian as Jentorra, William Jackson Harper as Quaz and Bill Murray as Lord Krylar.
What does Kang need to recover his power? We'll find out when Ant-Man And The Wasp Quantumania premieres on 17 February 2023.
Related