Xbox goes green with its latest update.
Starting right now, Microsoft and the Xbox gaming brand has released an update that's focused on sustainability and environmentally friendly features. Plus, the company is using recycled plastics in the Xbox Series X's casing.
Just like what the company did with Windows 11, the update will only update and download apps and games when the console is using the most renewable energy possible. For instance, the Xbox will wake up from its sleep mode when your local energy grid is using the most renewable energy possible. This will decrease overall fossil fuel dependency and carbon dioxide emissions.
As of right now, this new feature titled Shutdown (energy saving) is only available to Xbox Insiders, but it'll be out for all Xbox users soon.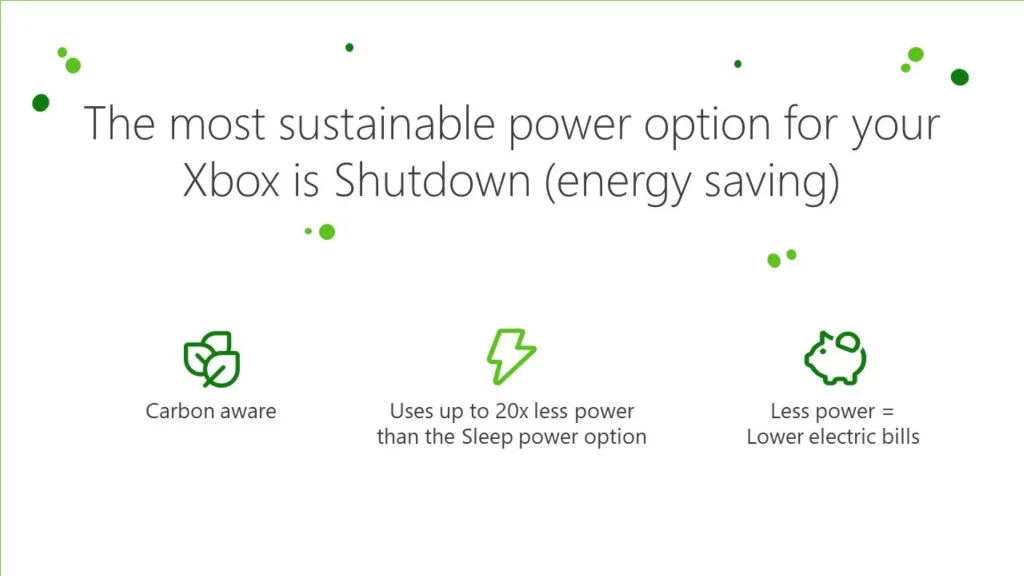 Related