I'm sure you won't want to waste time sifting through Netflix's extensive catalogue of shows and movies just to decide on what to watch. The streaming giant updates its site every day, week, and month with new content, so I'm here to save your precious time.
Here are my personal recommendations and highlights for Netflix Malaysia's February 2023 lineup and how to fill up your free time with worthwhile content at home:
Chainsaw Man Season 1 (1 February 2023)
When his father died, Denji was stuck with a huge debt and had no way to pay it back. Thanks to a Devil dog he saved named Pochita, he's able to survive through odd jobs and killing Devils for the Yakuza. Pochita's chainsaw powers come in handy against these powerful demons. When the Yakuza betrays him and he's killed by the Zombie Devil, Pochita sacrifices himself to save his former master. Now Denji has been reborn as some kind of weird Devil-Human hybrid. He is now a Chainsaw Man!
You can head on over here for our article on all the film references in the anime's opening.
You can head on over here for our article on all the film references in the anime's opening
Red Cliff Theatrical Version (1 February 2023)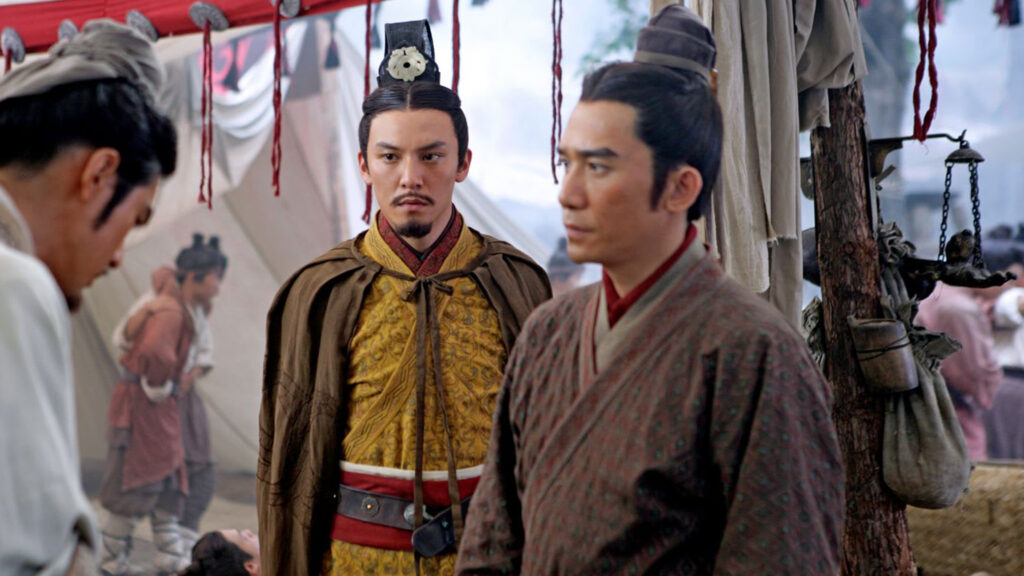 Legendary action-cinema master John Woo and international superstar Tony Leung reunite in Red Cliff, the epic historical drama based on a legendary 208 A.D. battle that heralded the end of the Han Dynasty during the era of the Three Kingdoms in China.
Power-hungry Prime Minister-turned-General Cao Cao (Zhang Fengyi) seeks permission from the Han dynasty Emperor to organize a southward-bound mission designed to crush the two troublesome warlords who stand in his way, Liu Bei (You Yong) and Sun Quan (Chang Chen). As the expedition gets underway, Cao Cao's troops rain destruction on Liu Bei's army, forcing him into retreat. Liu Bei's military strategist Zhuge Liang (Takeshi Kaneshiro) knows that the rebels' only hope for survival is to form an alliance with rival warlord Sun Quan, and reaches out to Sun Quan's trusted advisor, war hero Zhou Yu (Tony Leung). Vastly outnumbered by Cao Cao's brutal, fast-approaching army, the warlords band together to mount a heroic campaign unrivalled in history that changes the face of China forever.
Your Place Or Mine (10 February 2023)
Debbie and Peter are best friends and total opposites. She craves routine with her son in LA; he thrives on change in NY. When they swap houses and lives for a week they discover what they think they want might not be what they really need.
It stars Ashton Kutcher and Reese Witherspoon.
Re/Member (14 February 2023)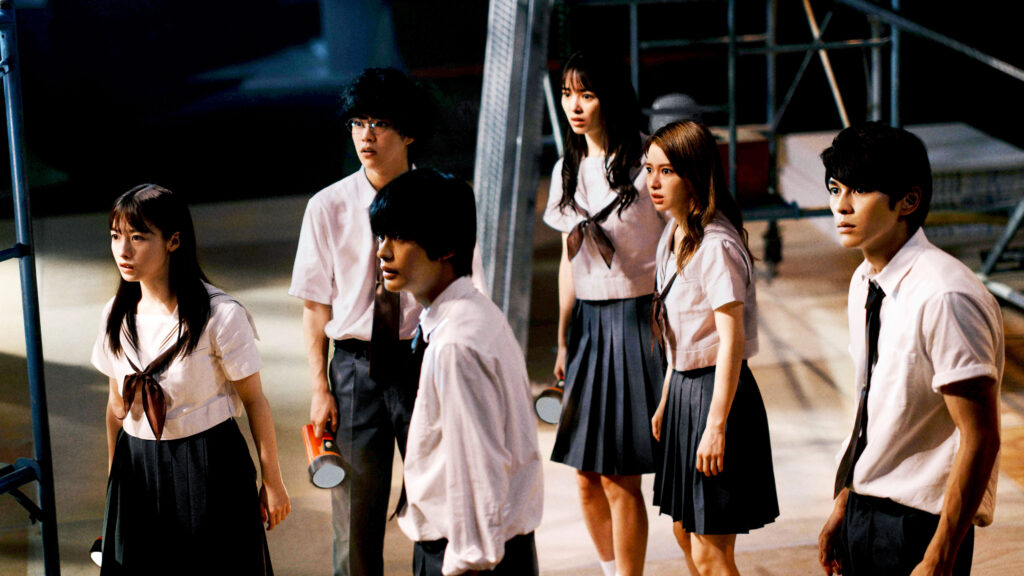 Asuka, Takahiro and four other high schoolers must spend the night finding the scattered remains of a body hidden within their school, or risk being killed over and over by the "Red Person" and repeating the same day forever. Can they break out of the murderous loop and see tomorrow? A deathly exhilarating climax awaits in this ultra-thrilling looping horror experience.
Rasuk / Possessed (15 February 2023)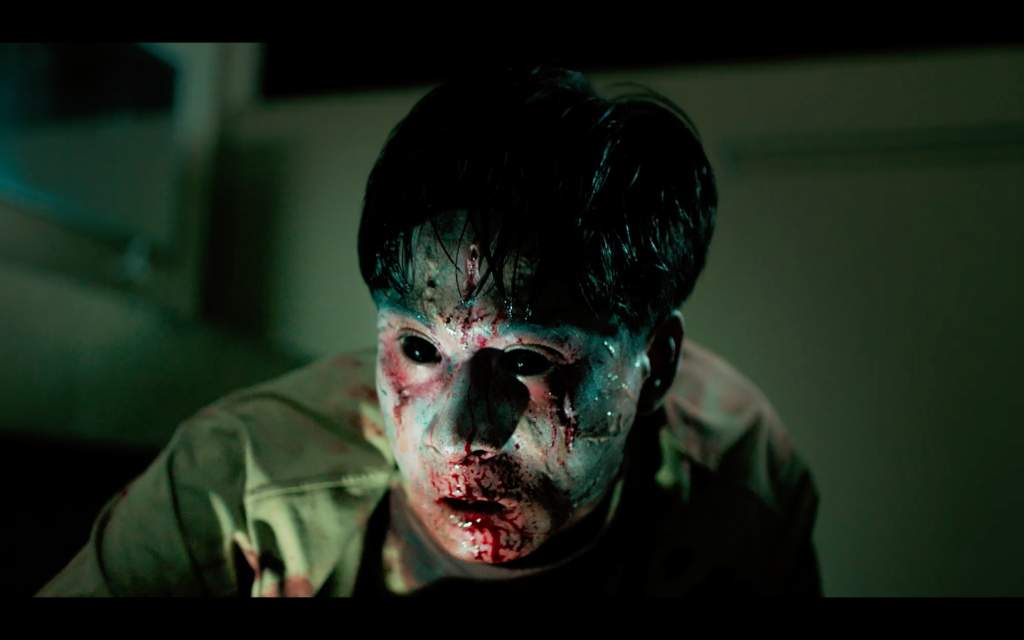 A teacher must put aside his personal traumas to rally his school in a fight for survival against a group of violent, possessed students.
It stars Alif Satar, Ikmal Amry, Elisya Sandha, Alicia Amin, Ayie Elham and others.
Call Me Chihiro (23 February 2023)
If you meet her, the whole world will change. Chihiro is a former sex worker who works at a small bento shop in a seaside town. There, she teaches the importance of living how one likes in an age when everyone deals with a struggle of some kind in their lives. This miraculous tale stars Kasumi Arimura.
We Have A Ghost (24 February 2023)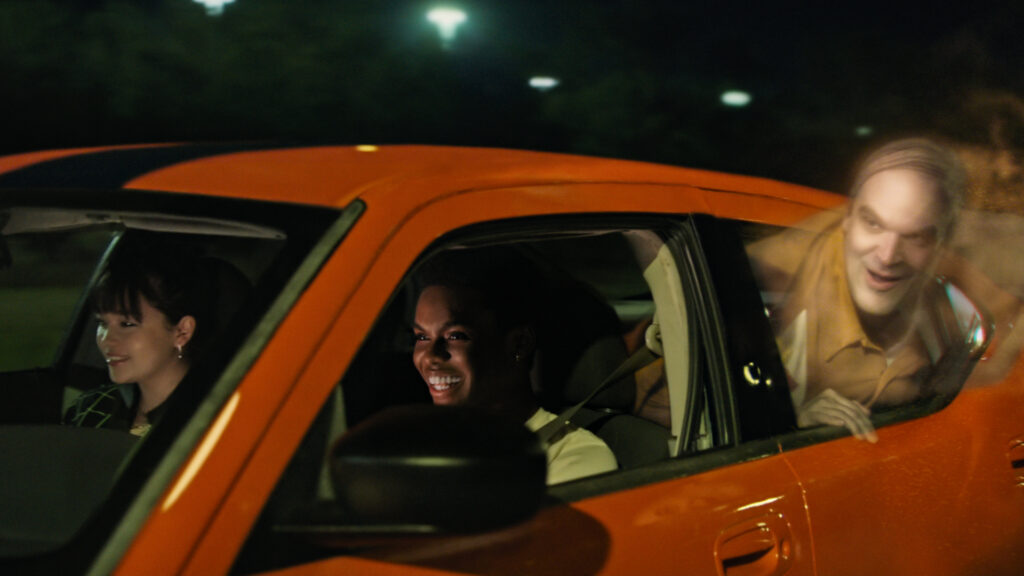 Finding a ghost named Ernest haunting their new home turns Kevin's family into overnight social media sensations. But when Kevin and Ernest go rogue to investigate the mystery of Ernest's past, they become a target of the CIA. It stars Anthony Mackie, David Harbour, Jennifer Coolidge, and more.
In the meantime, check out the highlights for the whole month in the video below:
Related