Valorant Is Getting A New Indian-Themed Lotus Map, Alien Gun Skins, & A Shiny New Battlepass
Valorant is now going on its sixth Episode update, featuring a brand-new map for agents to fight on and an appropriate Battlepass for them to spend real money on.
The new map is called Lotus; traditional Indian stepwells, rock-cut architecture, and Dravidian-style structures inspire it. Gameplay-wise, it's a 3-site map with high flexibility and movement for both teams according to Riot game designer Joe Lansford. New mechanics include rotating doors, a destructible door/wall, and a silent drop spot.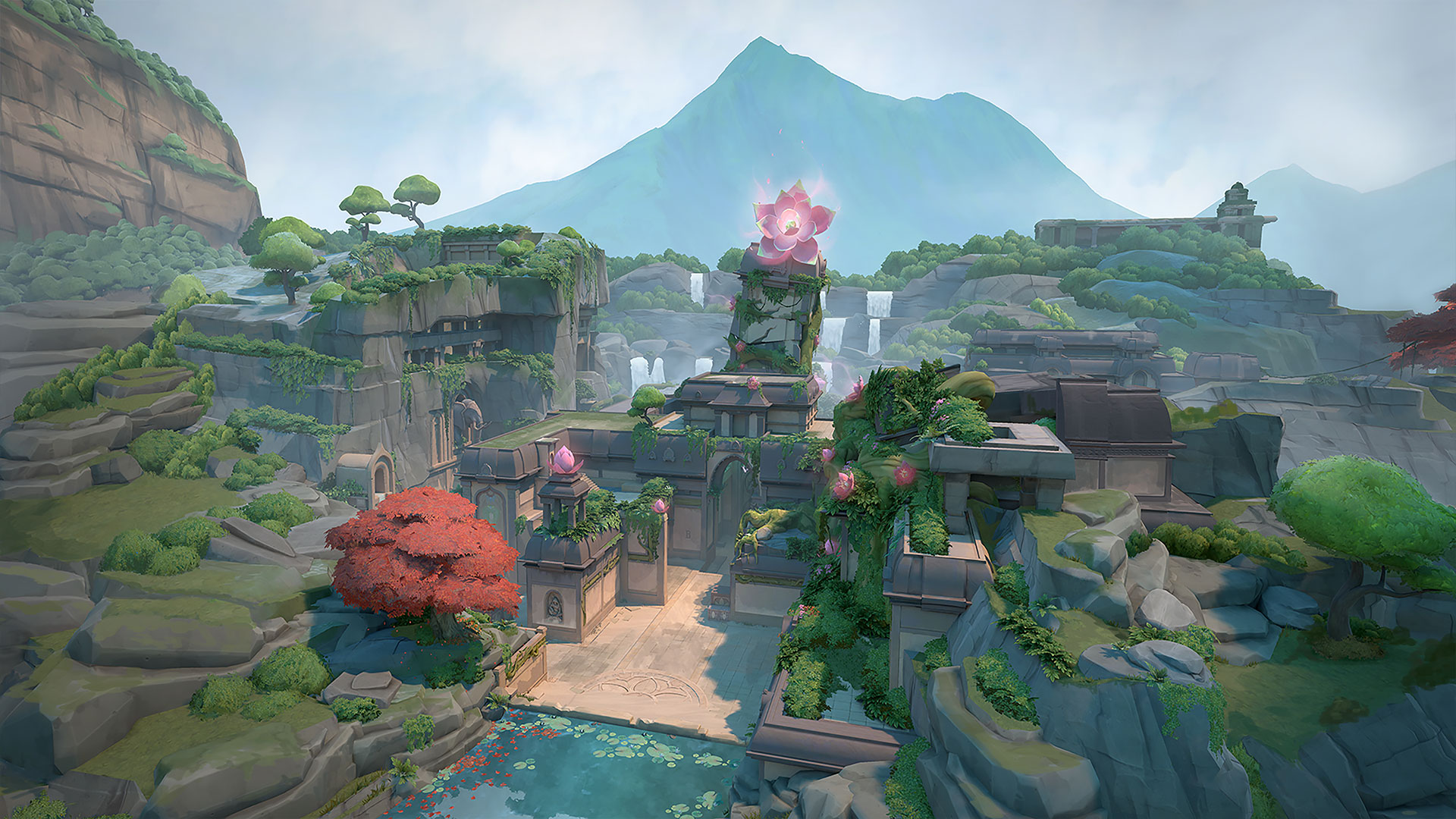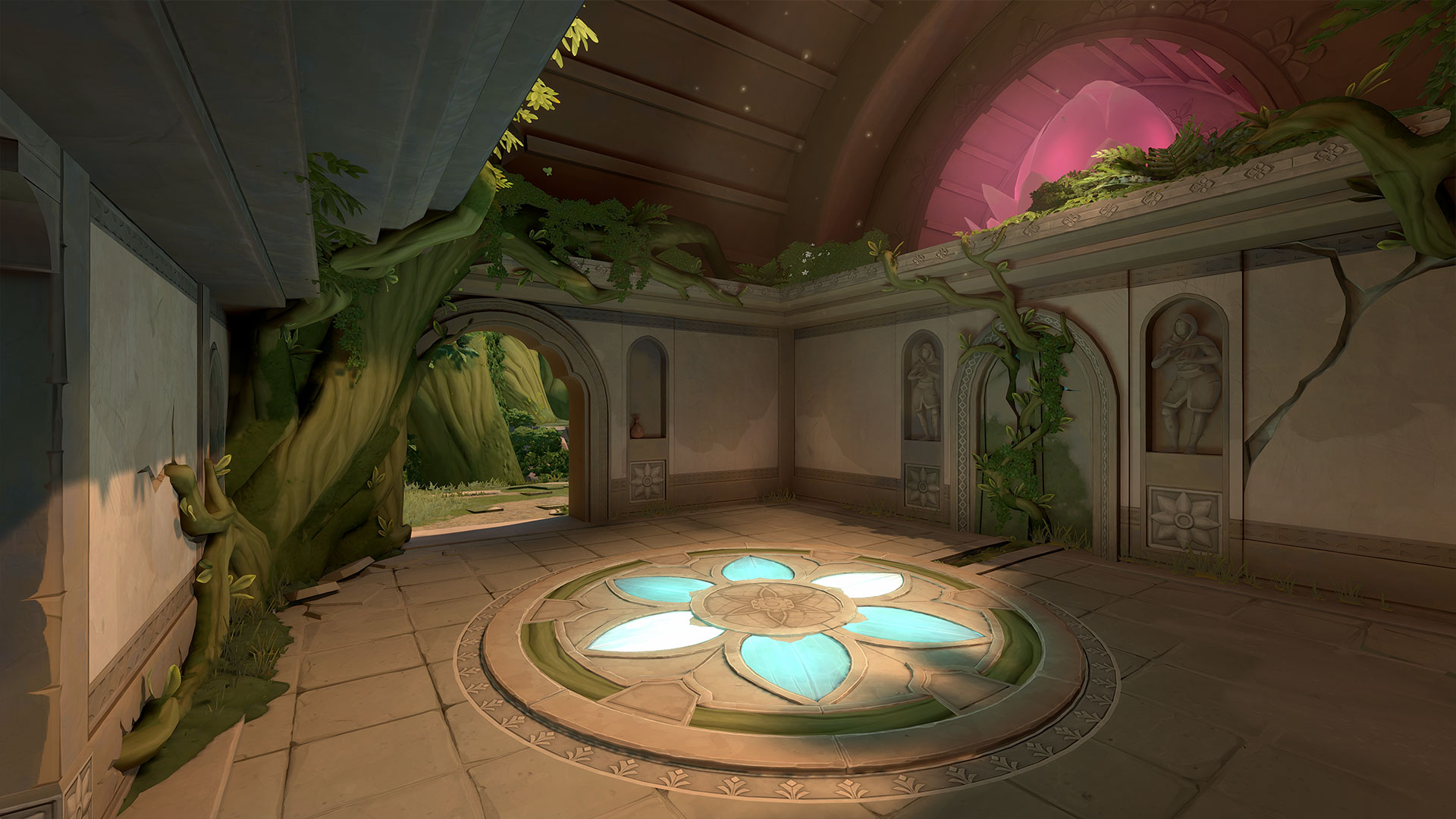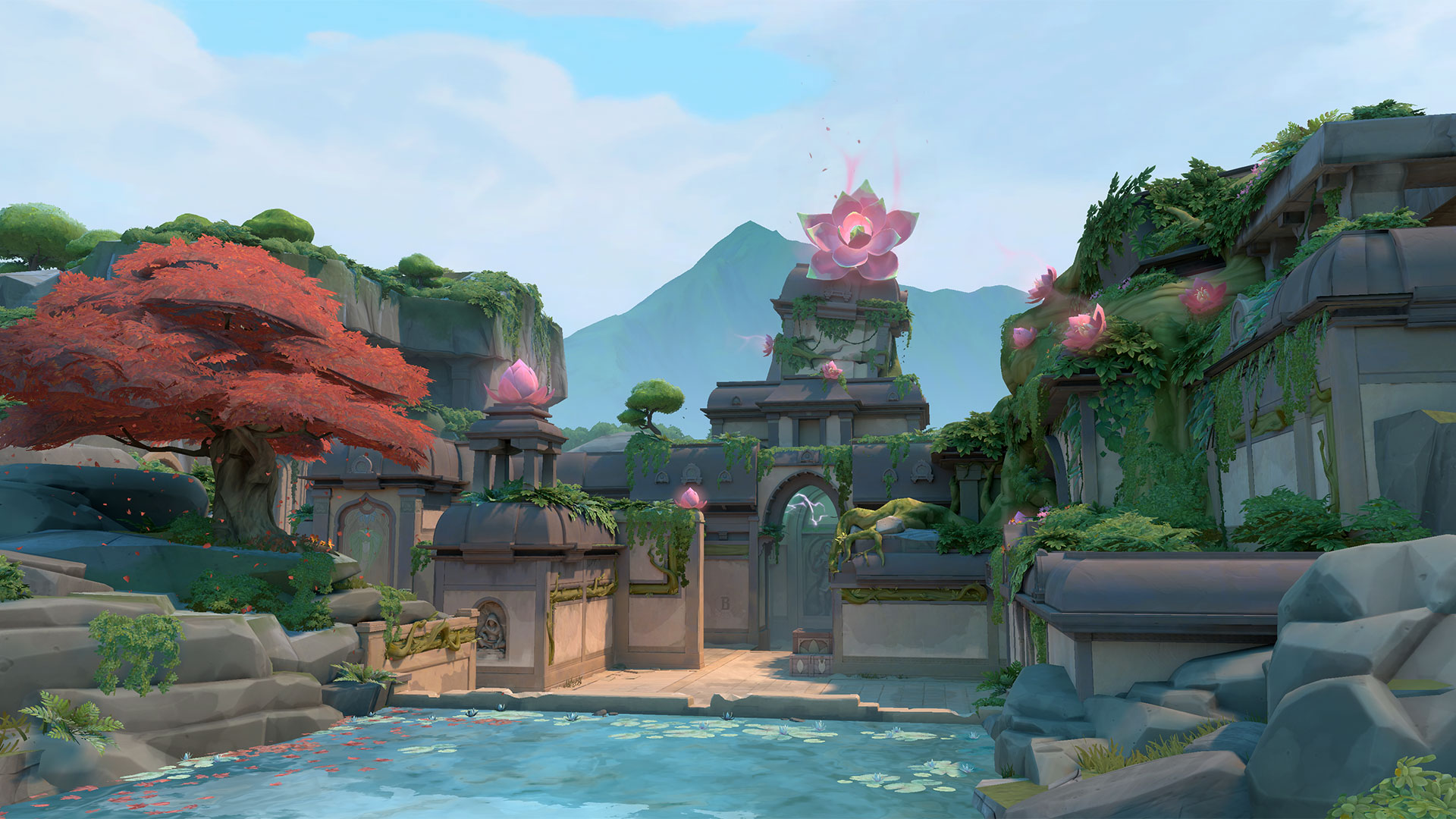 Alongside the new map is the Episode 6 Act 1 Battlepass, which features the Araxys skinline for all guns that's sold separately. The game's art lead Stefan Jevremovic said the new skinline is to embody the danger and power of an unknown alien race.
"We took inspiration from the idea of inorganic things being alive, of bodies made of metal and mineral—but breathed. The story is that these weapons were once wielded by an aggressive and dangerous alien race; large creatures, armoured in hard unpierceable scales, who wielded advanced weaponry that could vaporize their enemies in the blink of an eye. Driven only by their bloodlust, they conquered the stars and destroyed galaxies without sway, without mercy. And these guns are their legacy, weapons modelled in their form which keeps the memories of that hostile race alive, and with the threat of their return ever-looming upon the horizon of its unworthy wielders."
The Araxys skinline bundle will cost you 8700 VP (which is as much as buying a triple-A game), and includes the following:
Araxys

Vandal

Araxys

Operator

Araxys

Shorty

Araxys

Bulldog

Araxys

Bio Harvester (melee)

Araxys

Gun Buddy

Araxys

Card

Araxys

Spray
Here's what the Episode 6 Act 1 Battlepass for this season entails:
Free Track Highlights

Paid Track Highlights

Venturi Vandal

Venturi Knife

Rift Rider Card

Perfectly Roasted Spray

Folded Wish Gun Buddy

Price: 1,000VP (US$9.99/less than RM35)
The map, Araxys skins, and Battlepass will be out on 10th January.
Related